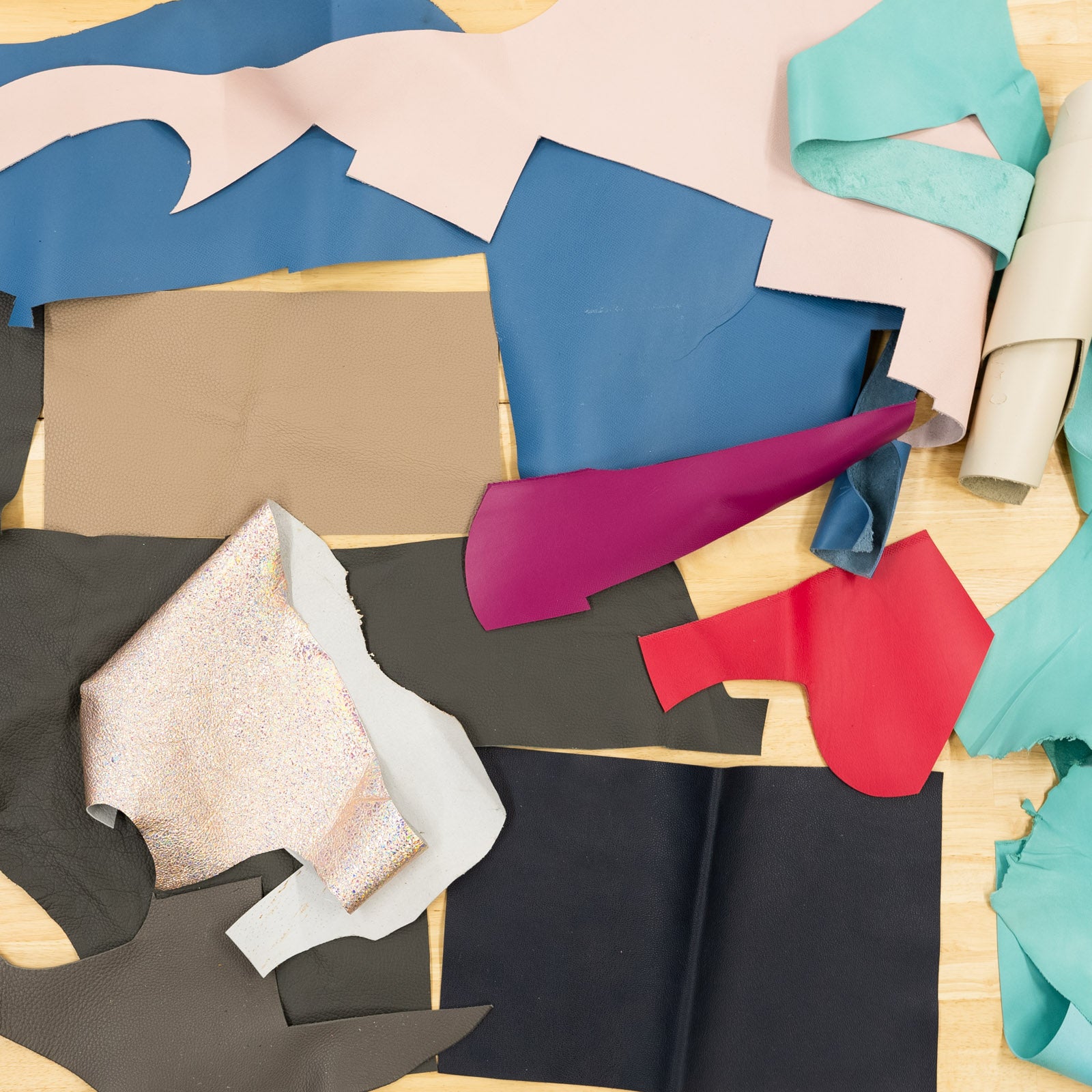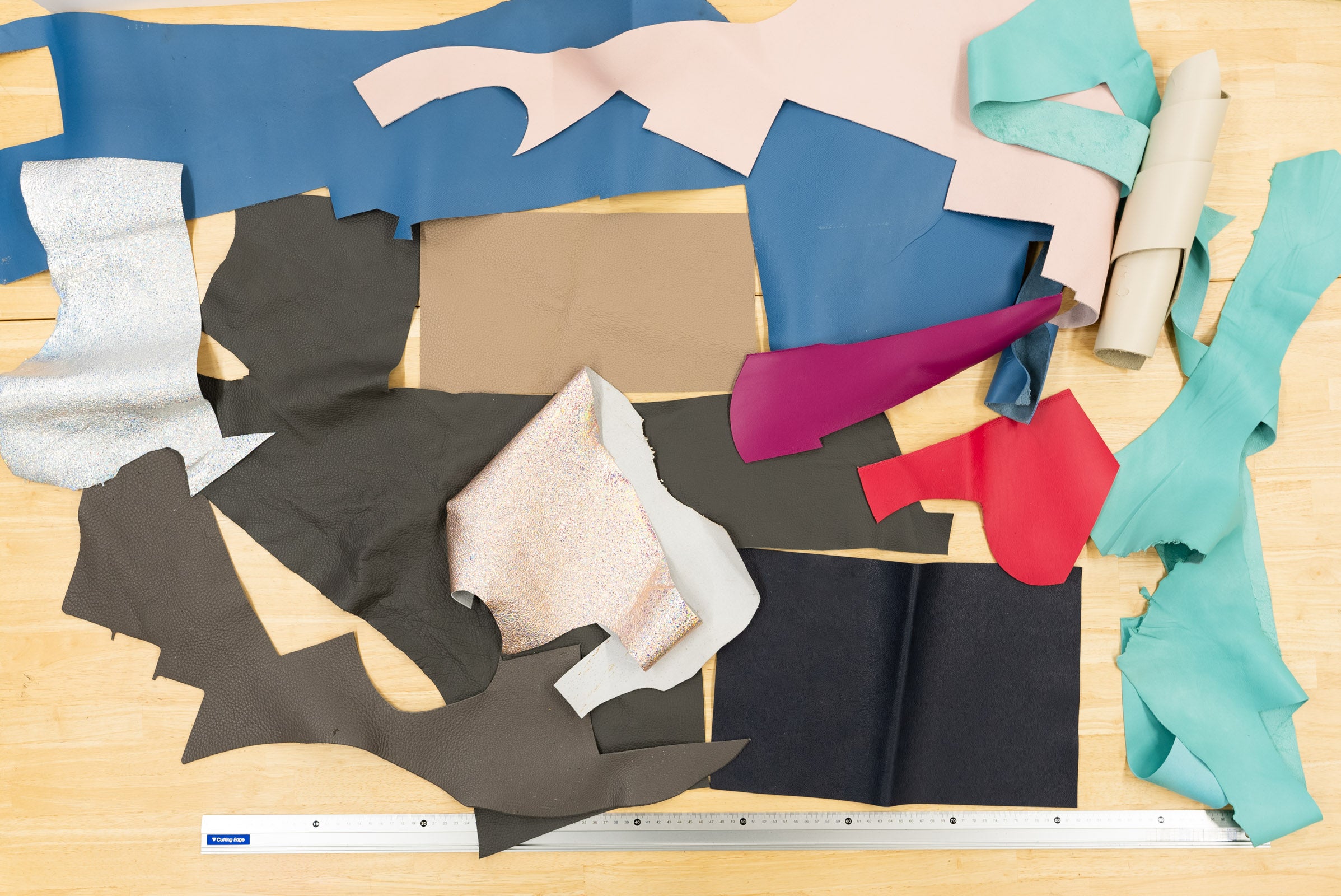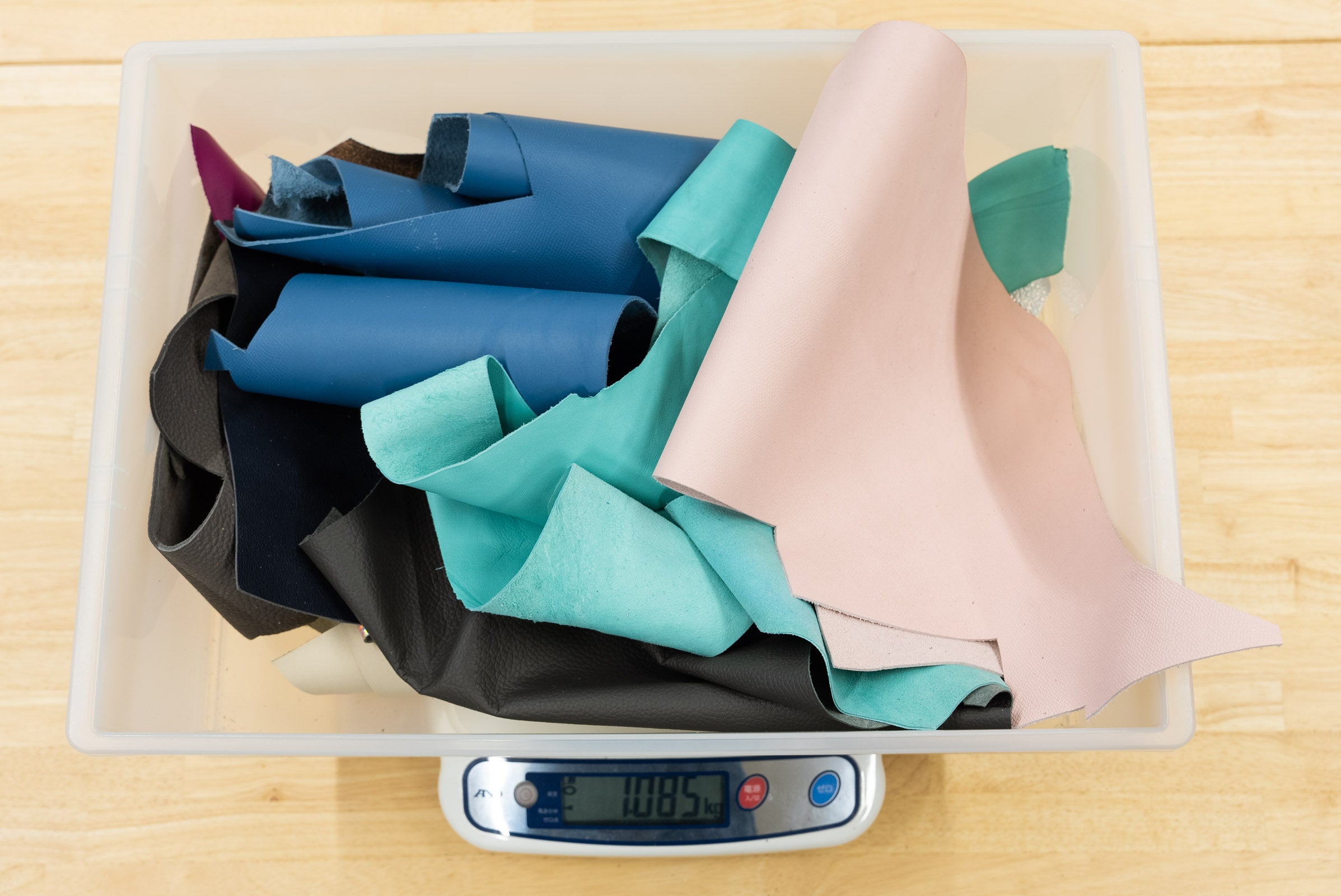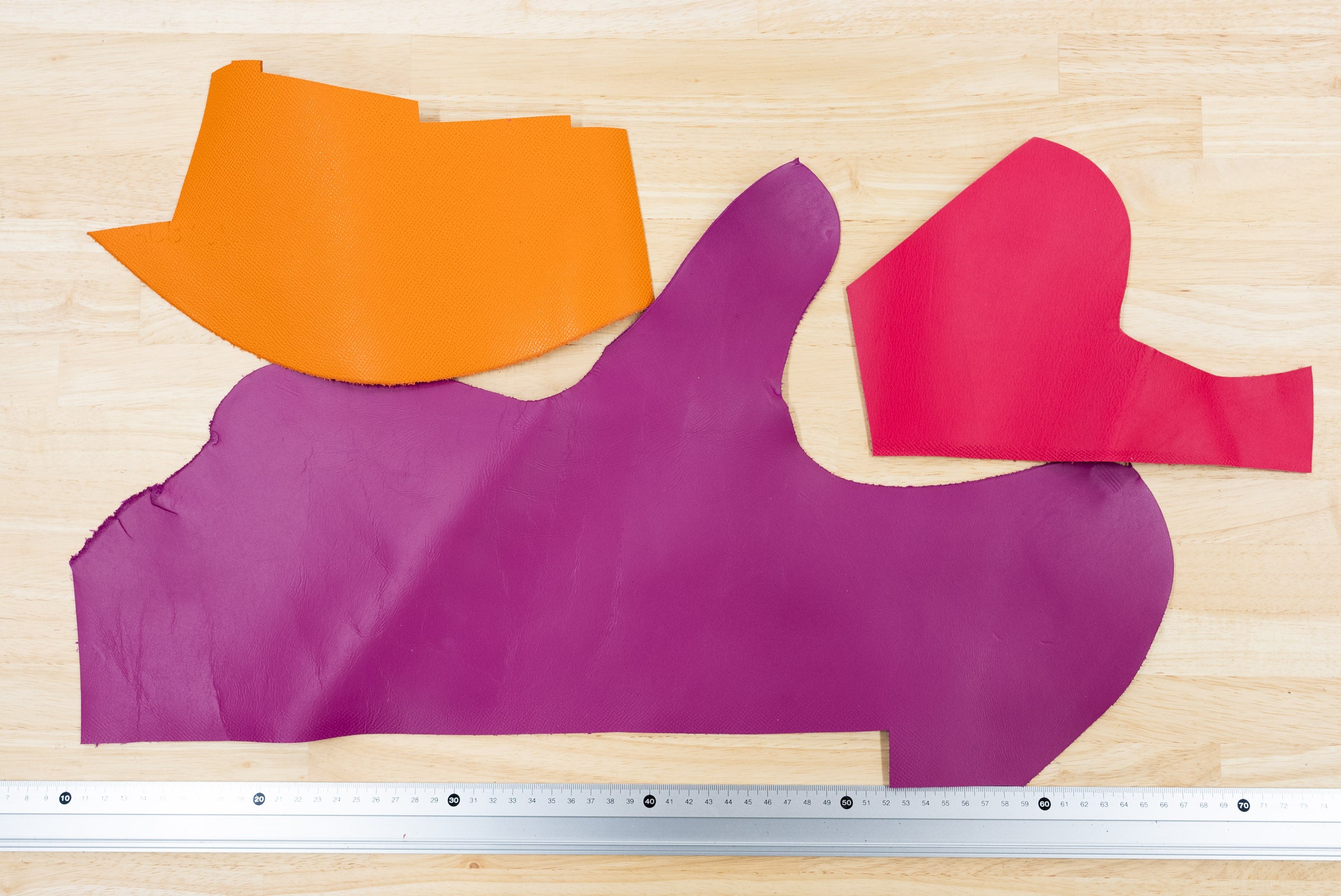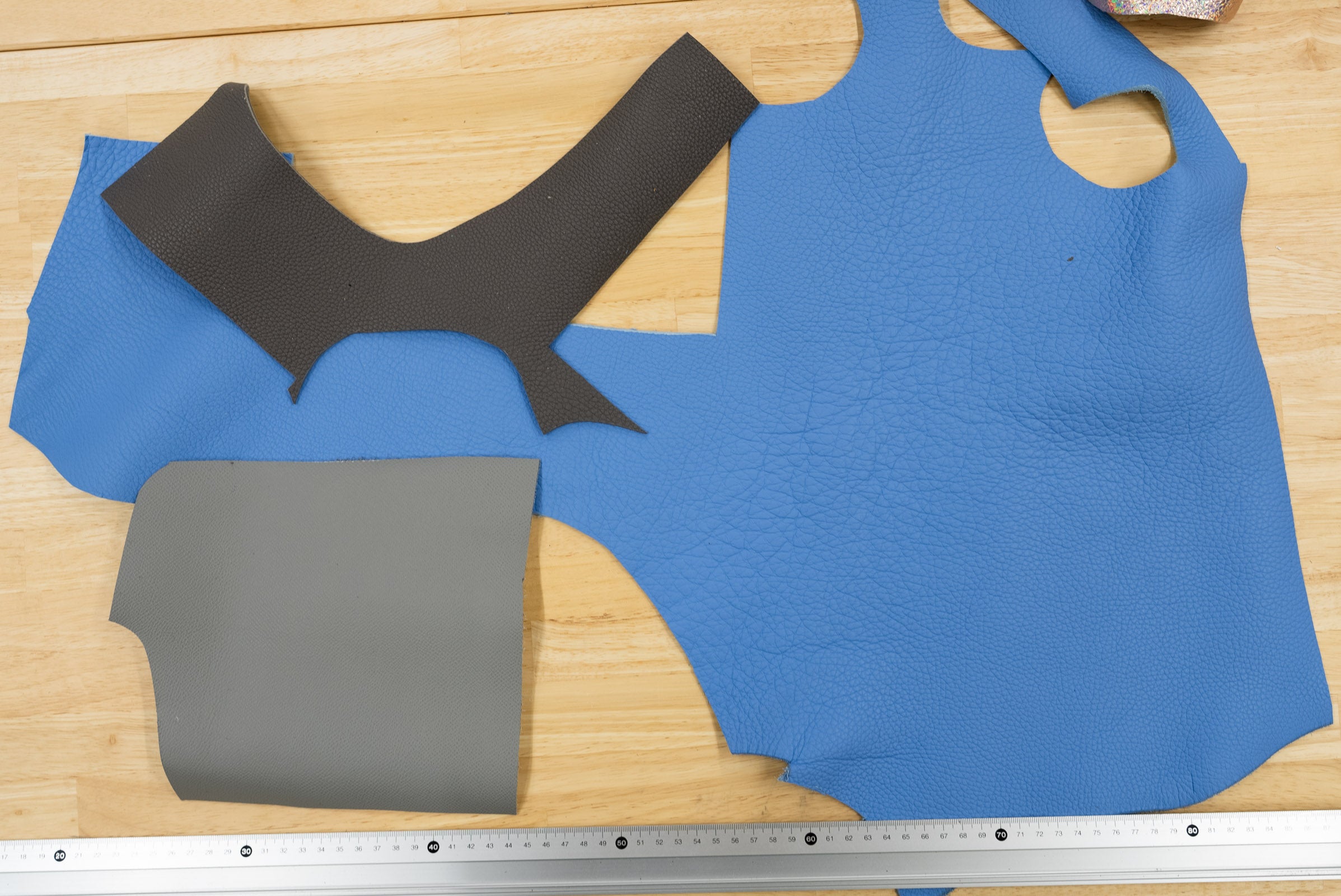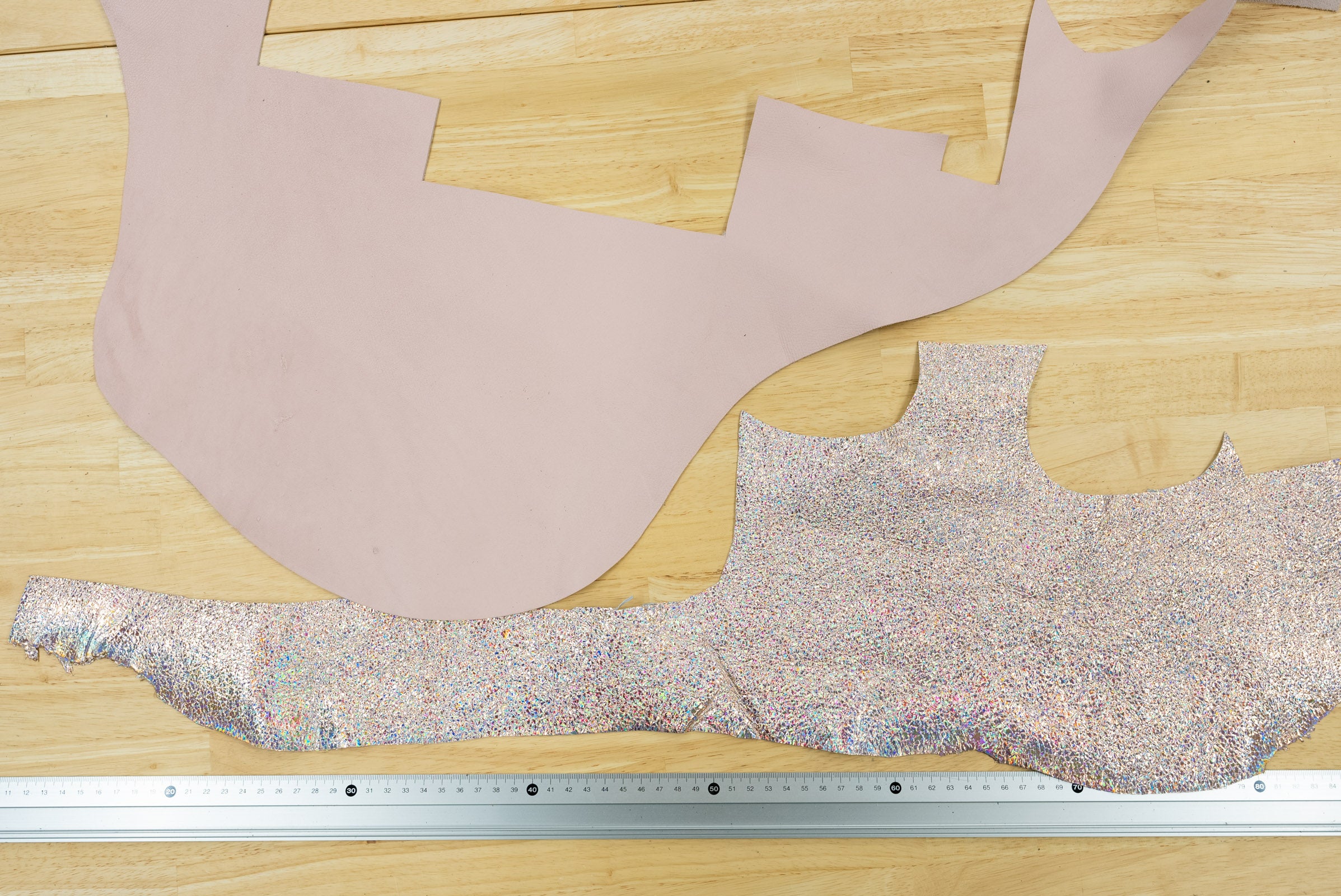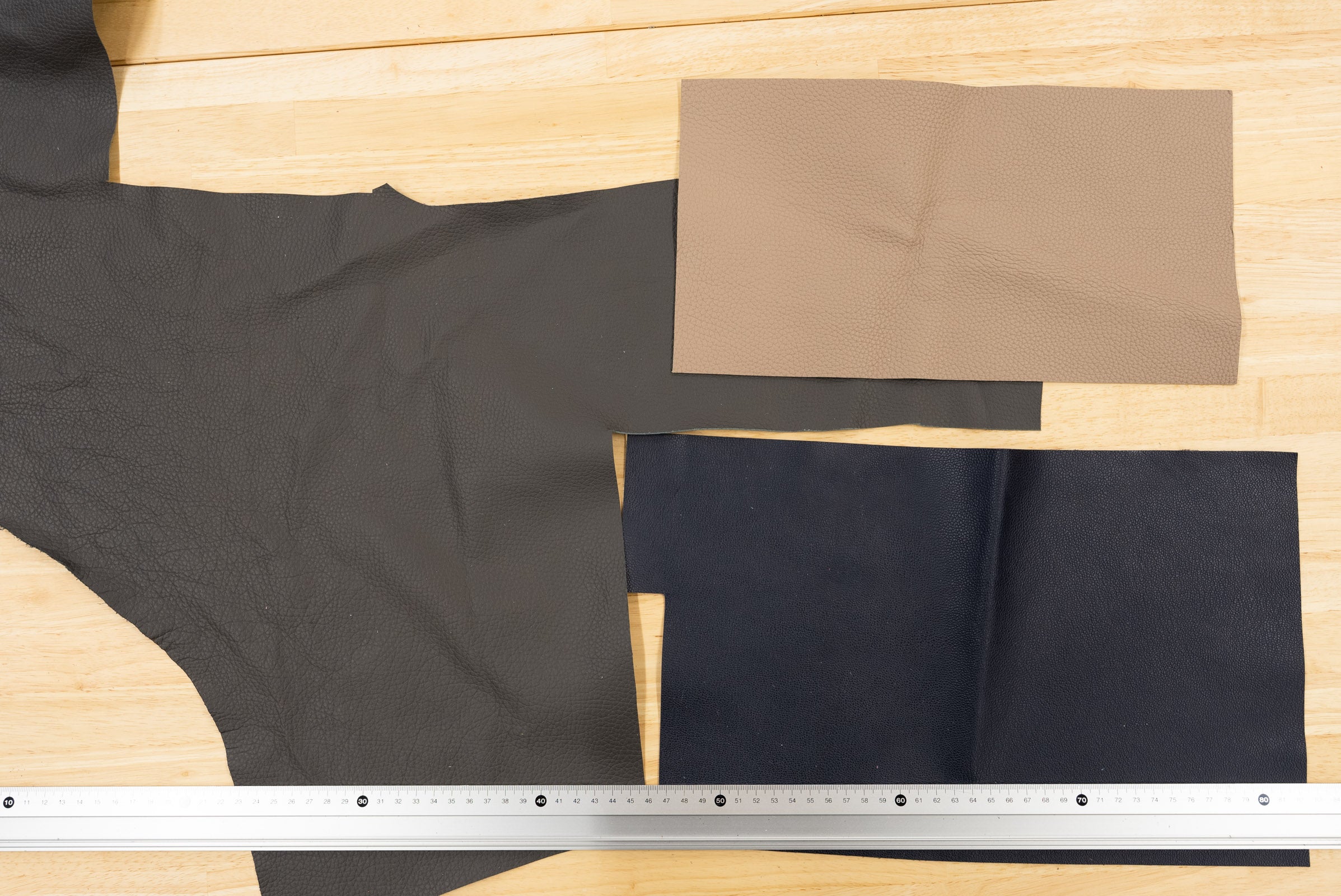 [Leather bag free shipping] Colorful leather MIX 1kg
---
This is a piece of leather that came out during the production of Philosophy products.
These are the leathers used in the actual products.

Mainly French leather
・Vo Epson (embossed leather)
・Taurillon Clemence (shrink leather)
・Chevre (goat leather)
Contains.
Some domestically produced
・Saffiano embossed
・Cuir mash (shrink leather)
·prism
Also included.
The thickness of the leather is often around 1.0 to 1.5 mm.
Taurillon Clemence also includes pieces of about 2.5mm.

Material, color, size, and thickness are random.
Please note that this cannot be specified.

The larger ones are 20-30cm wide, and the smaller ones are around 10cm square. If you're lucky you'll get something even bigger.

Please note that this item may contain wrinkles, scratches, etc. as it is a loose item.
We remove areas where the fibers are too loose or have too many scratches to be usable.
For making small items and novelties.
For practicing leather craft.
What do you think.
The second and third product photos are 1kg samples.
The ruler in the photo is 1 meter.
*Notes*
・Quantity 1 is 1kg, quantity 2 is 2kg, etc. Items over 2kg will be shipped together in one package.
・You cannot specify the material, color, size, or thickness.
-We do not accept returns or exchanges.
shopping guide

About payment

The following payment methods are available.
credit card
PayPal
Google Pay / Apple Pay / Shop Pay

Regarding delivery

The shipping fee is a flat rate of 770 yen including tax.
Free shipping is available for orders totaling 55,000 yen (tax included) or more.
If in stock, we will ship within 5 business days.
If the item is out of stock or made to order, we will inform you of the delivery date separately.

About returns and exchanges

If the product is defective, we will accept returns or exchanges of the product. Please contact us within one week after receiving the product.
Choose options