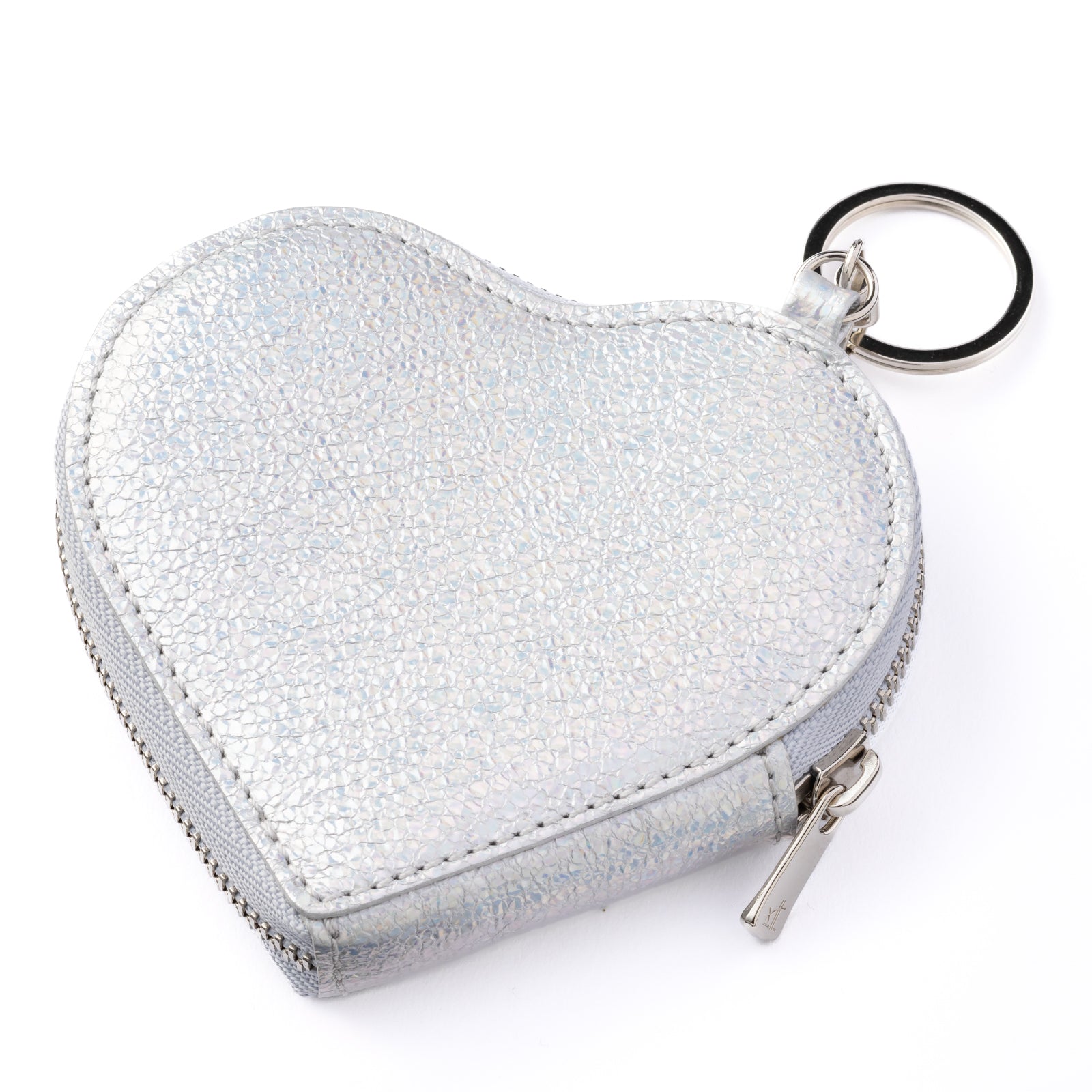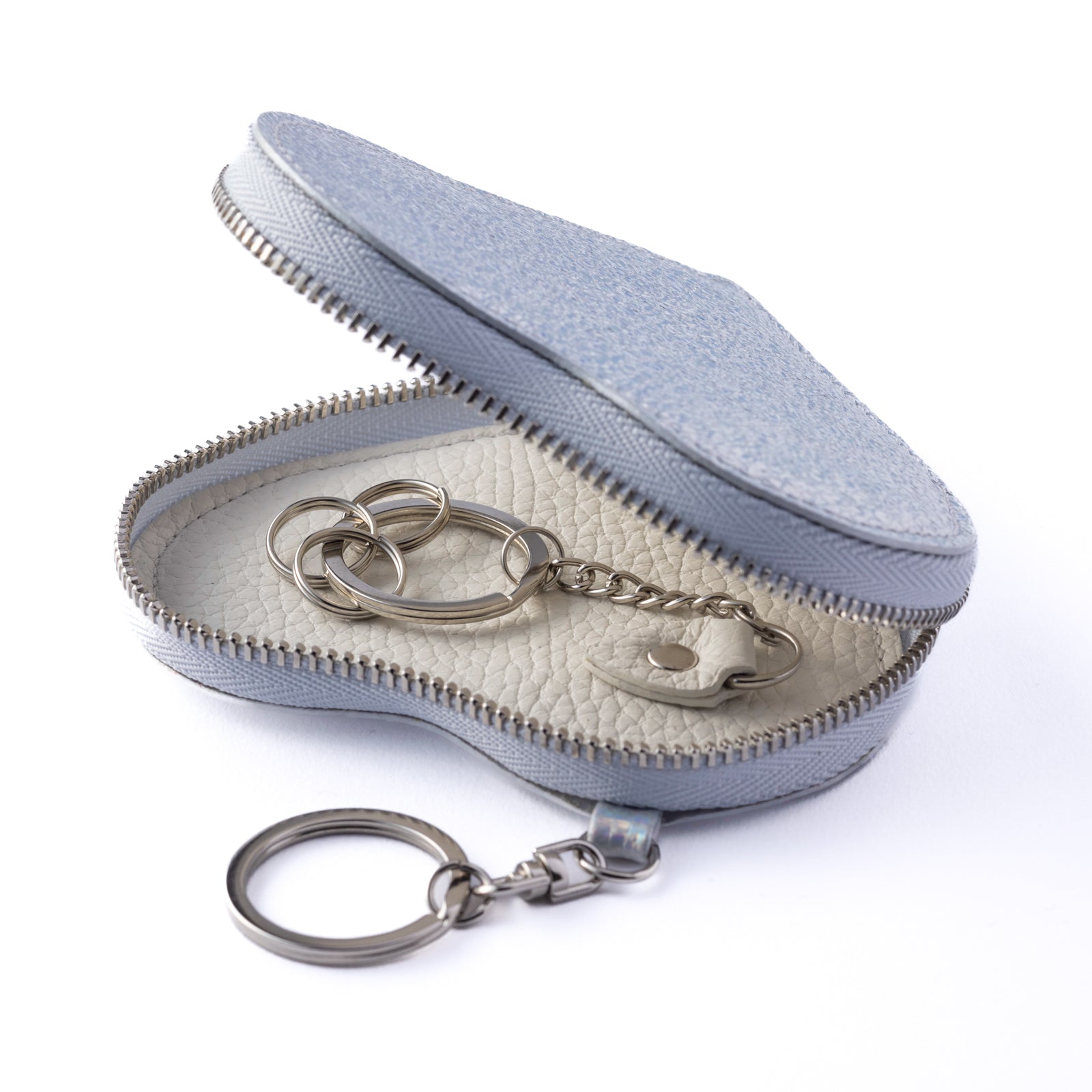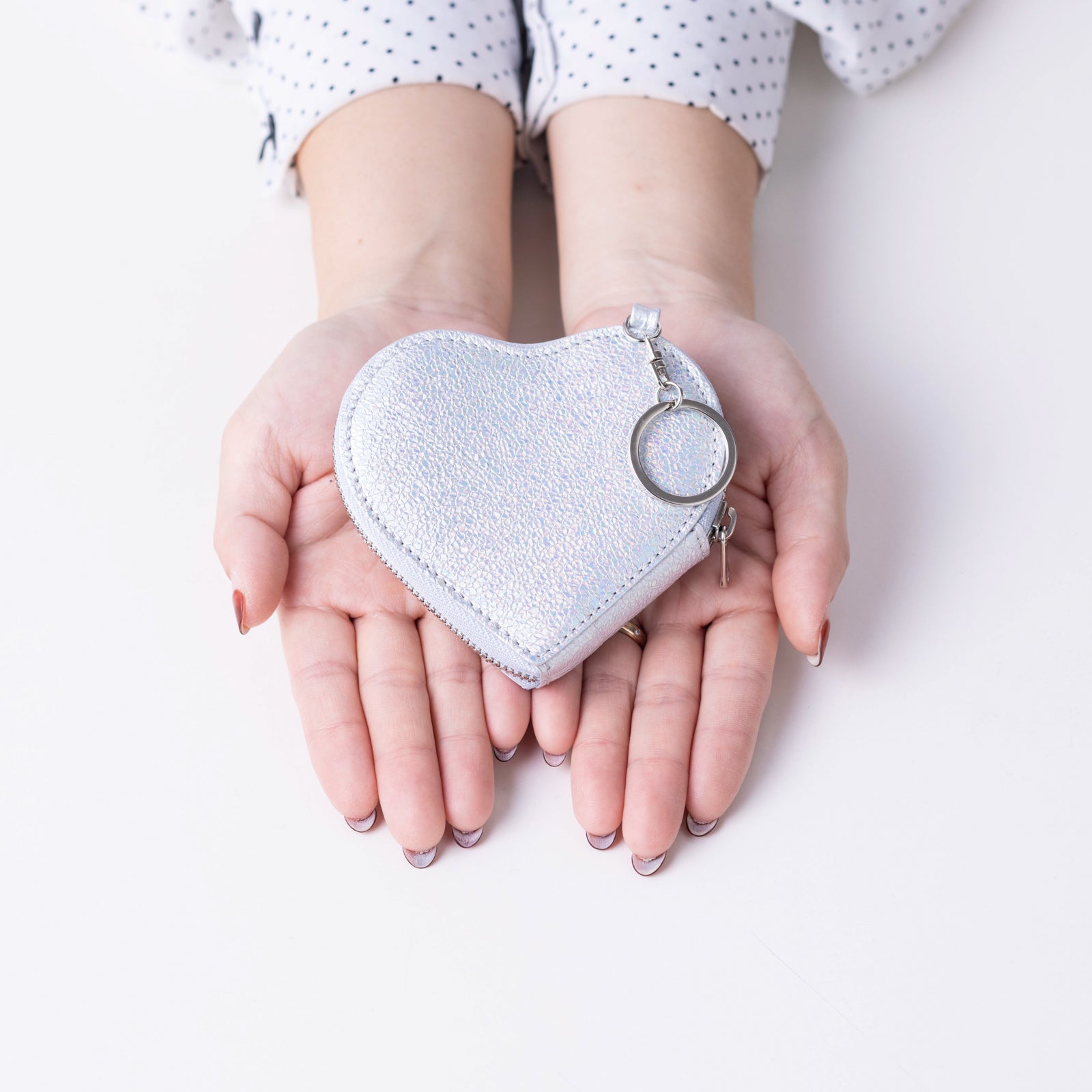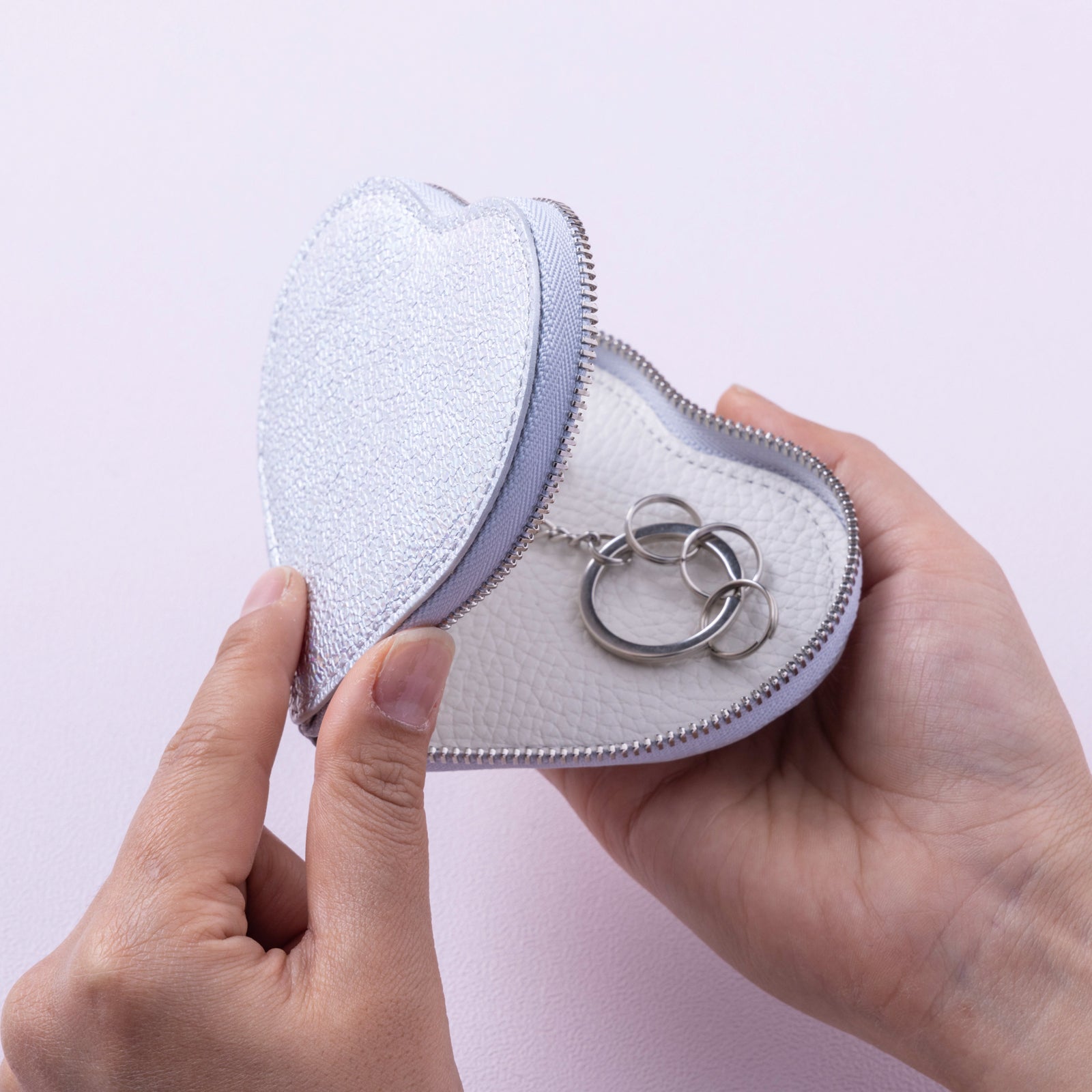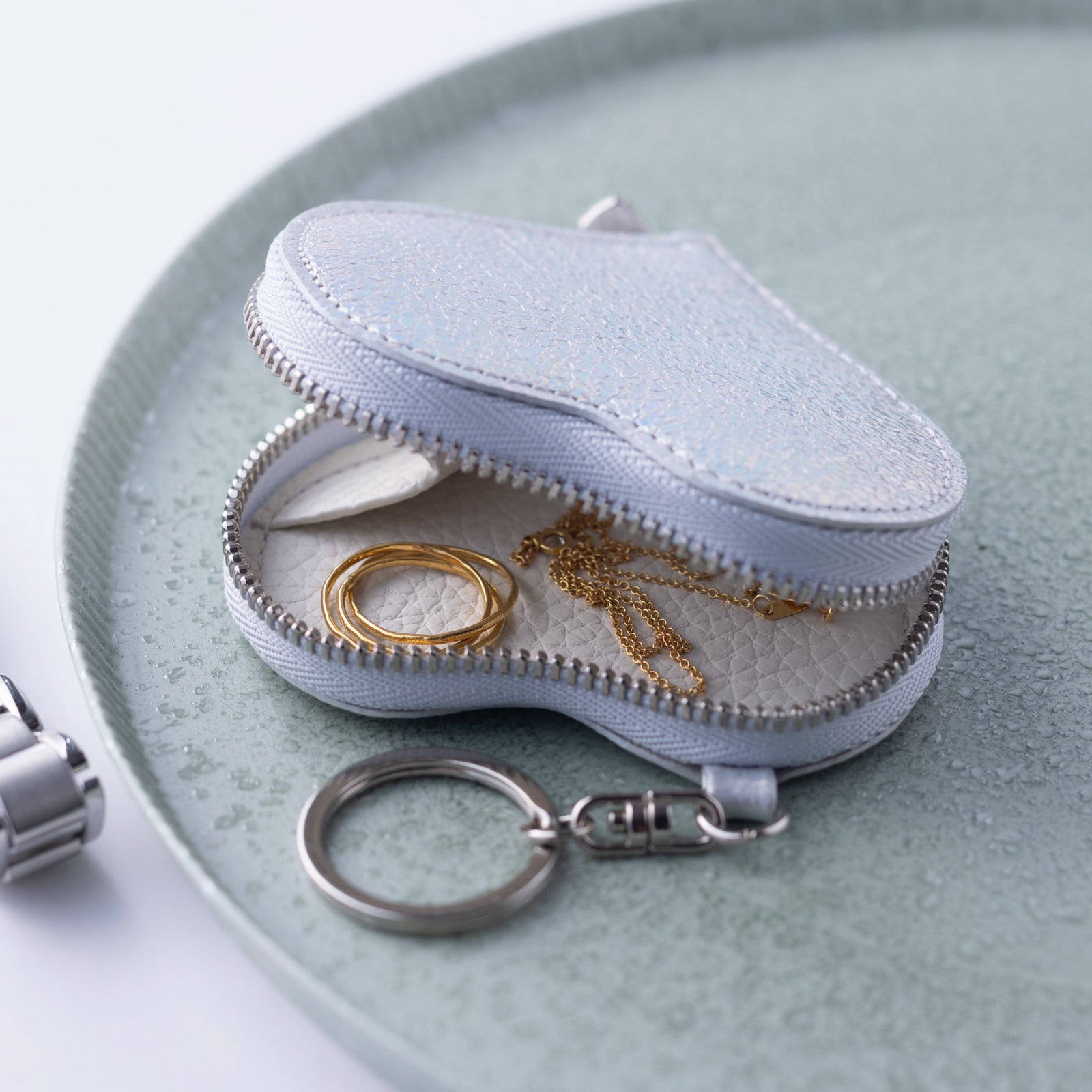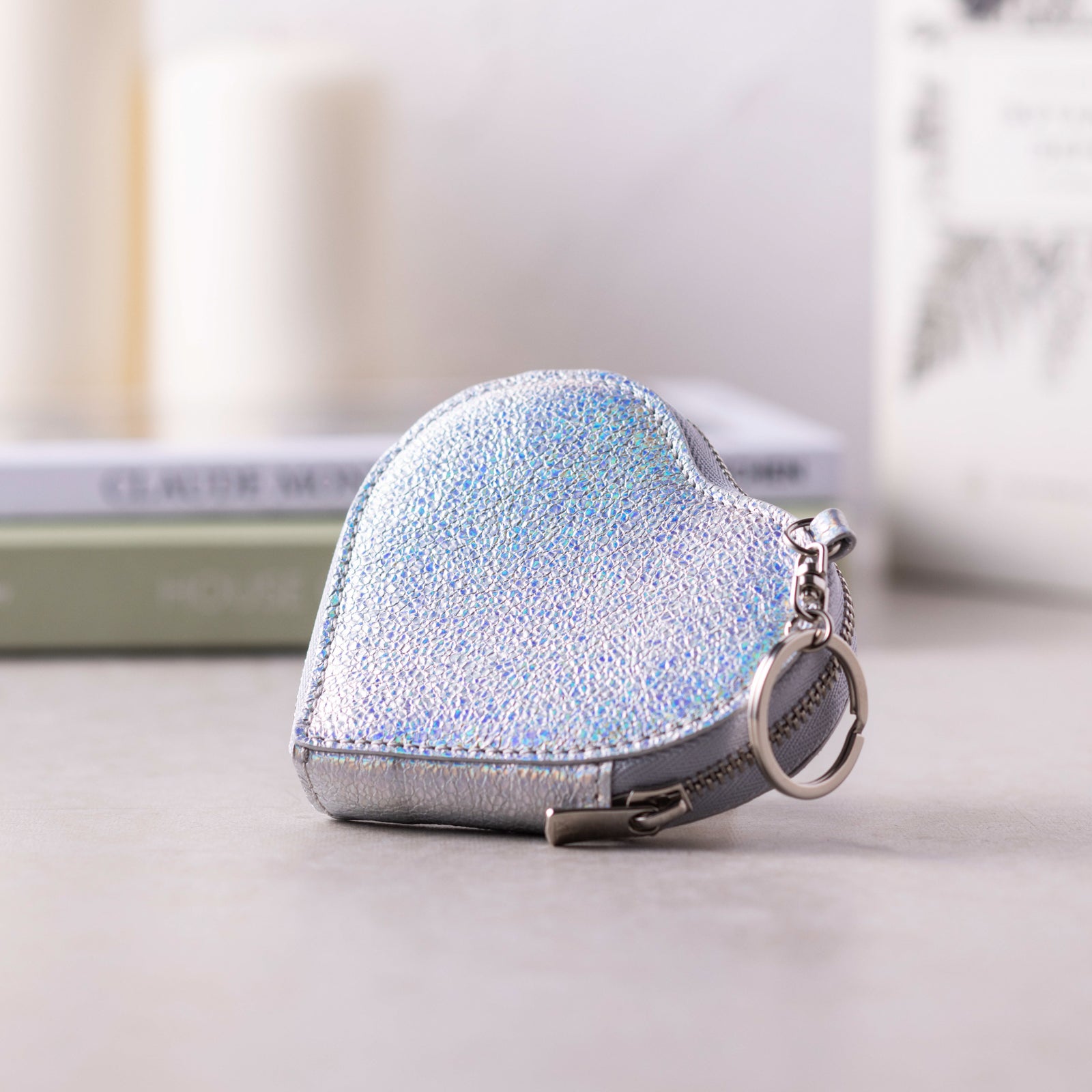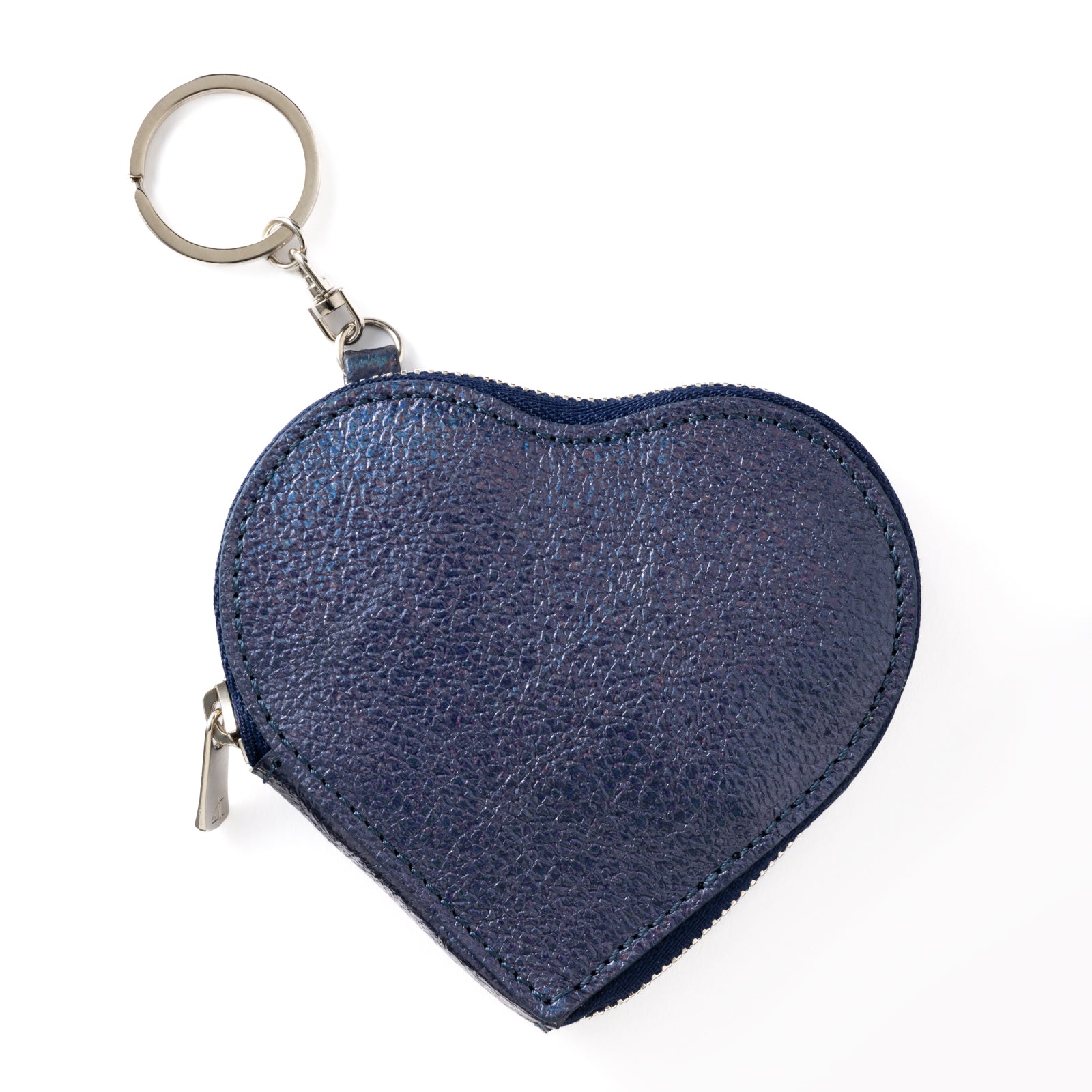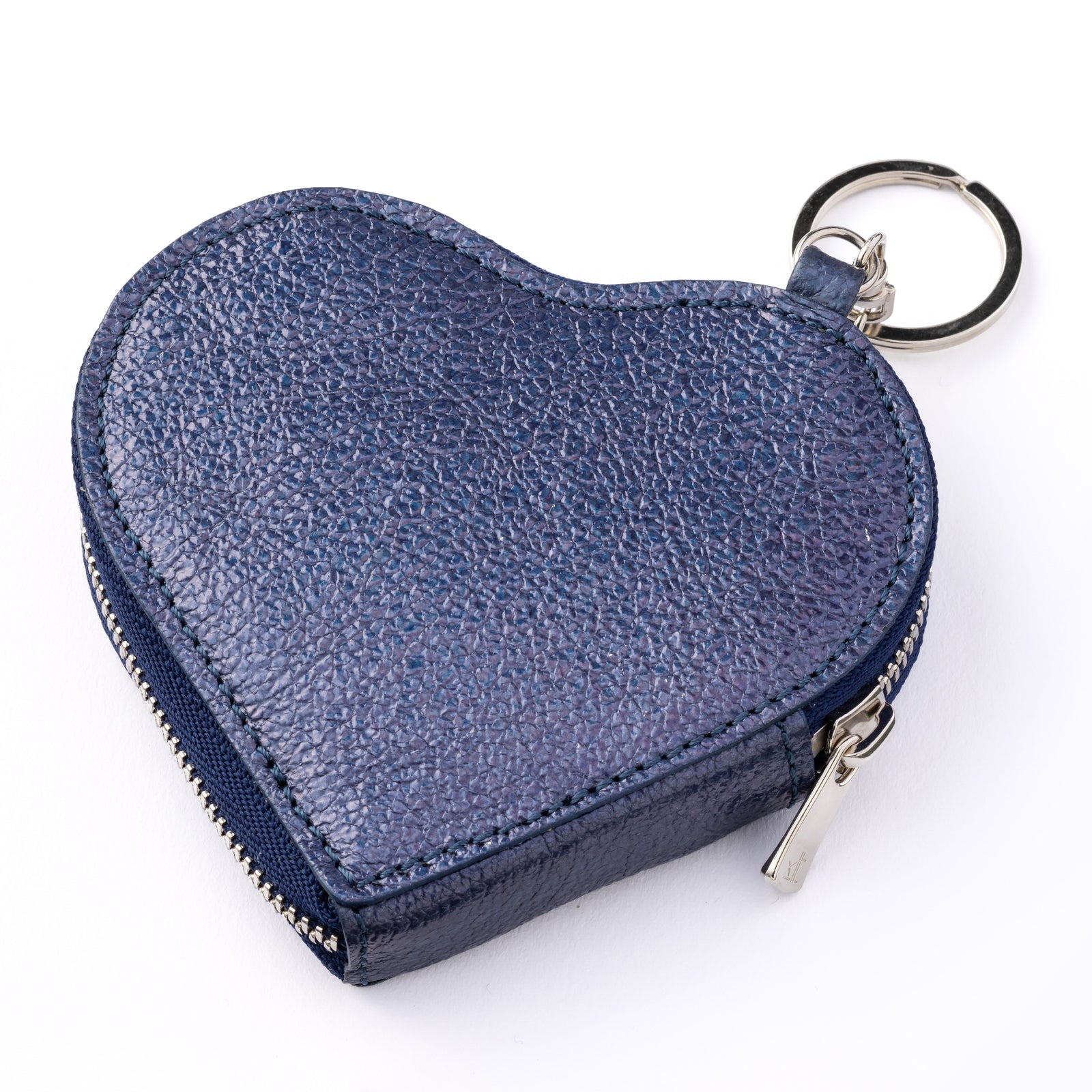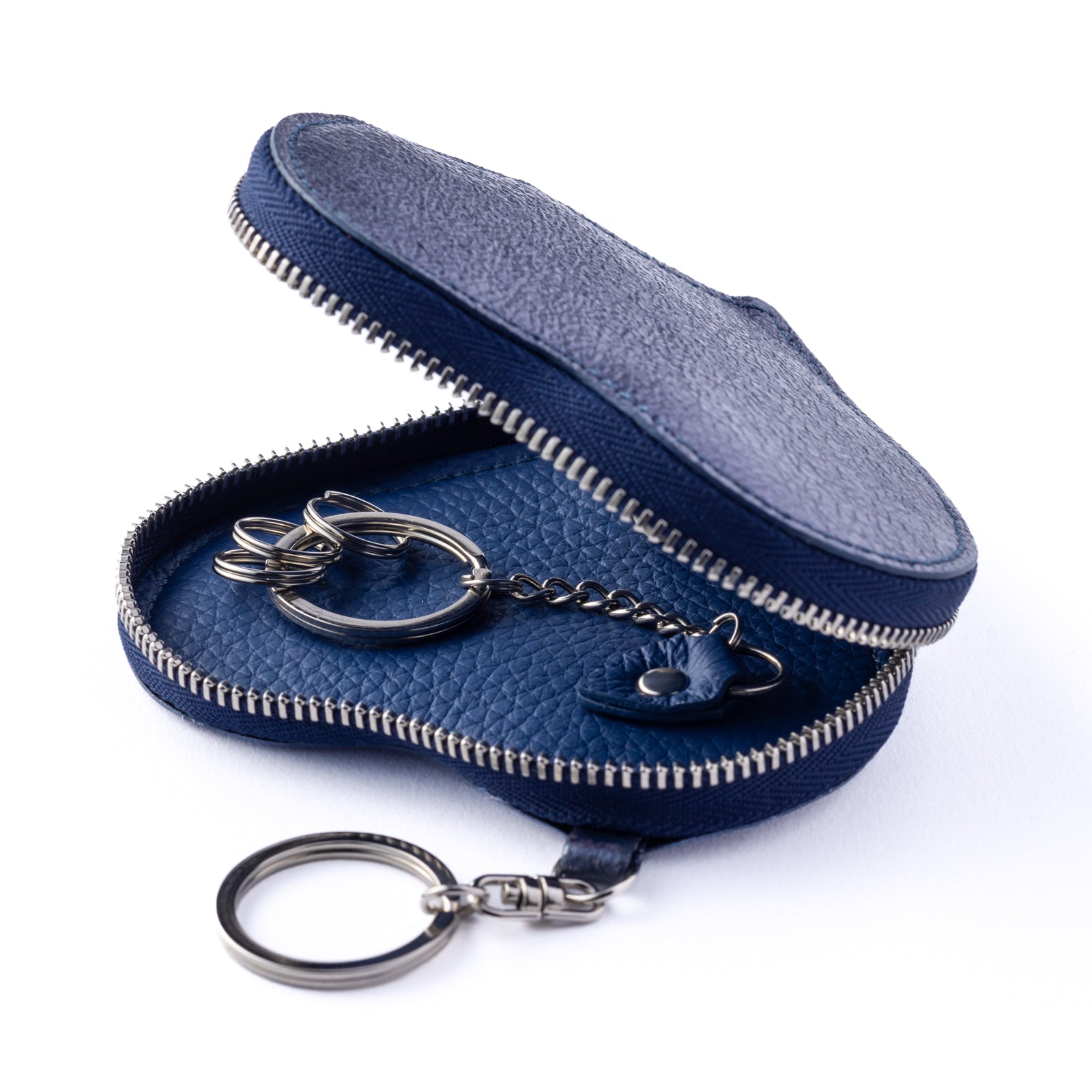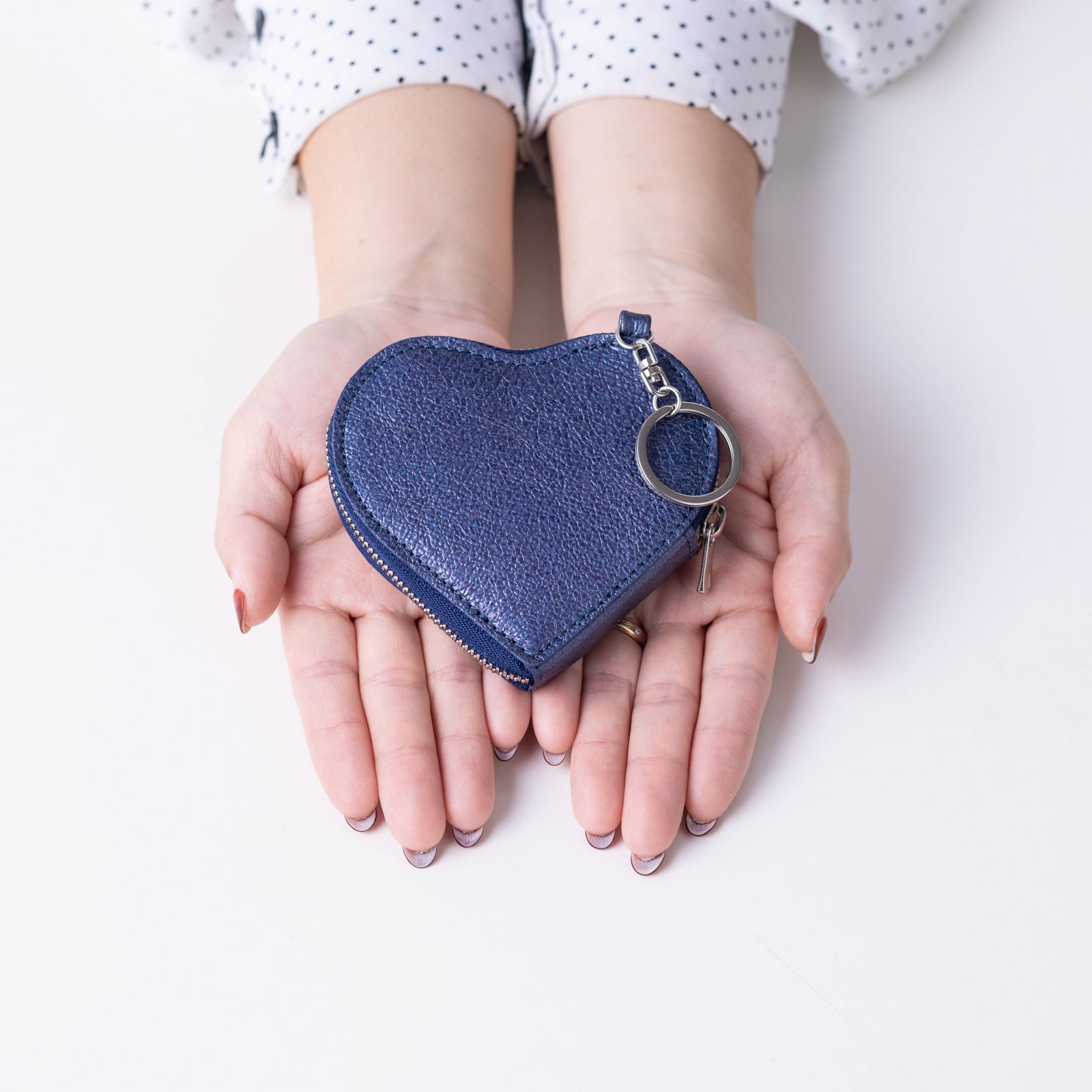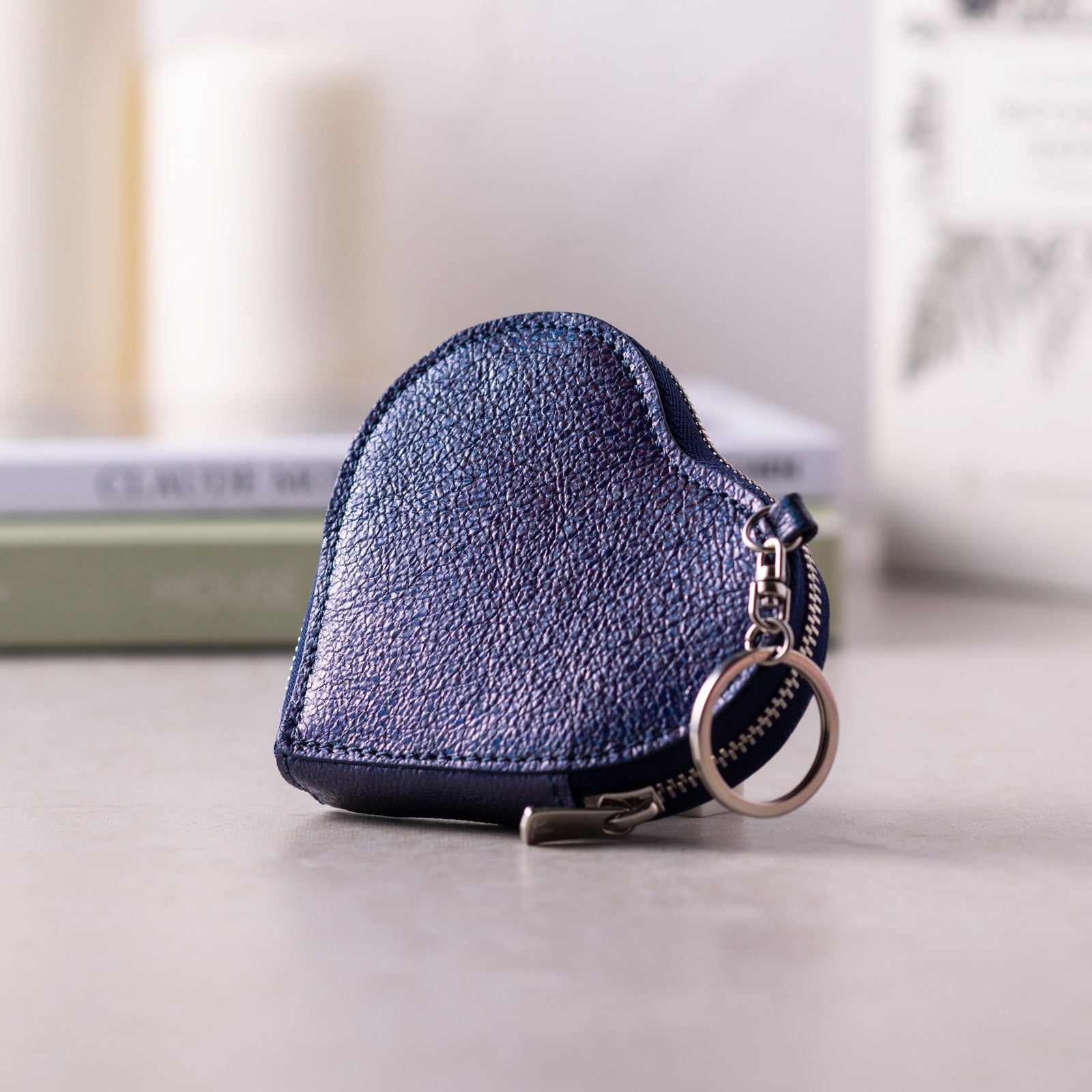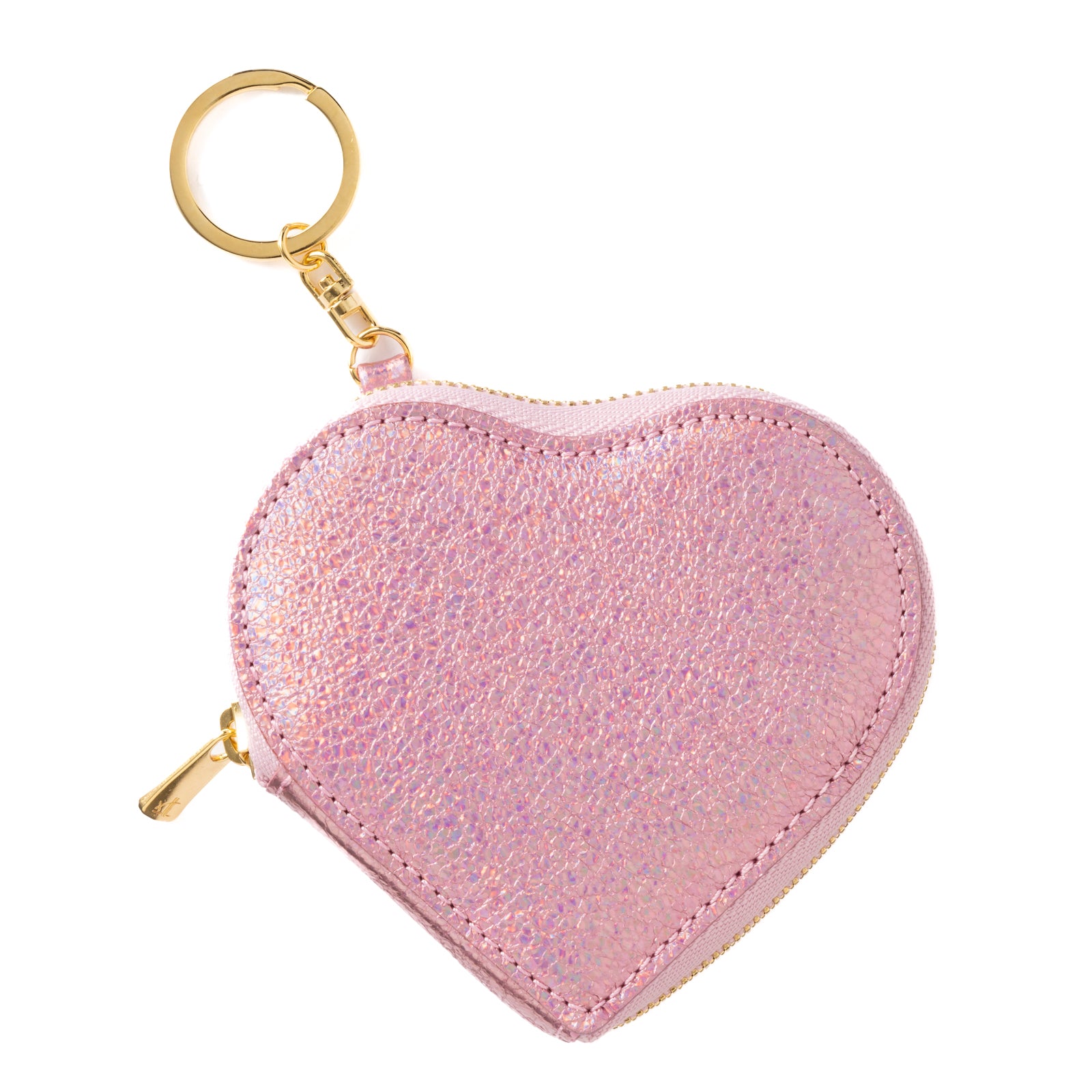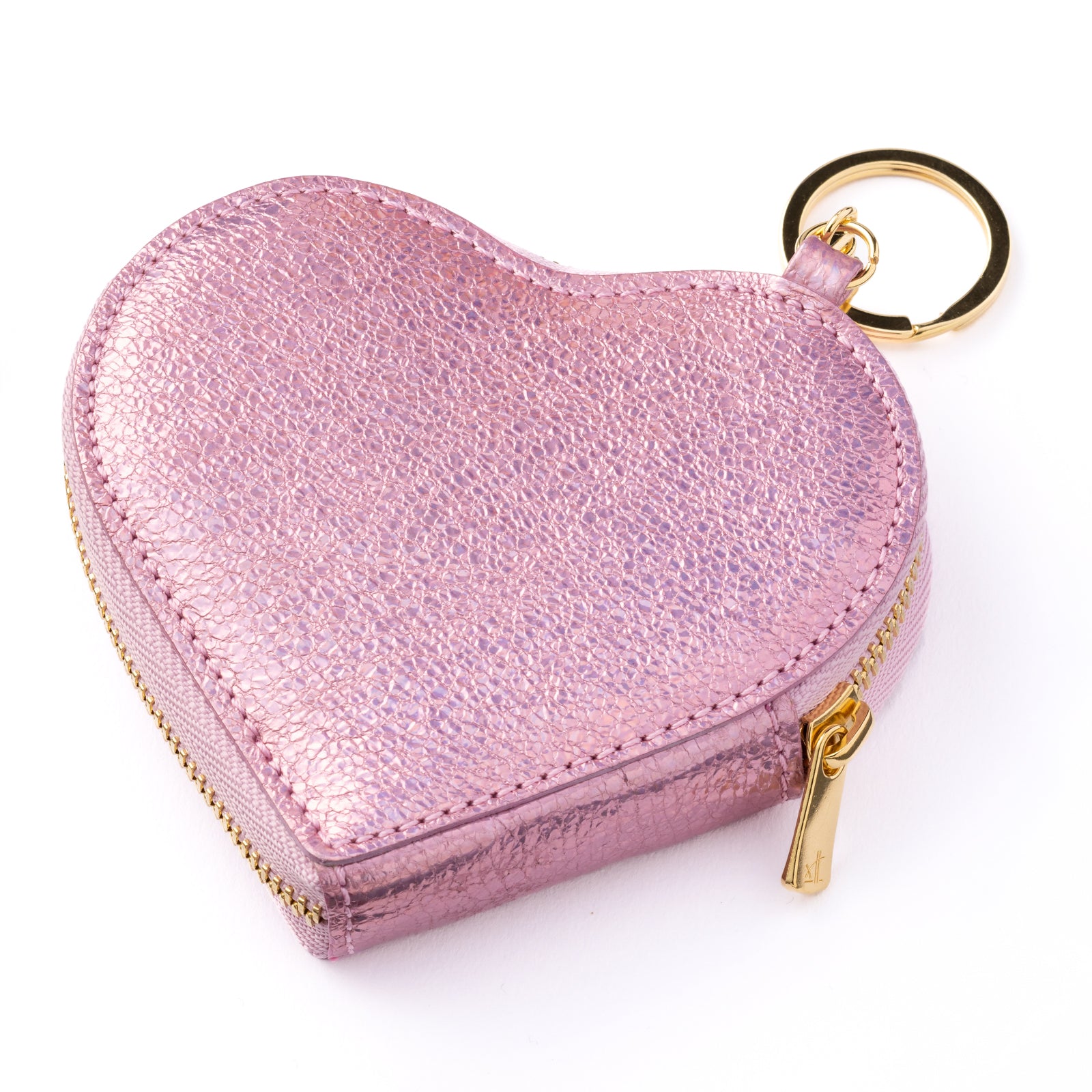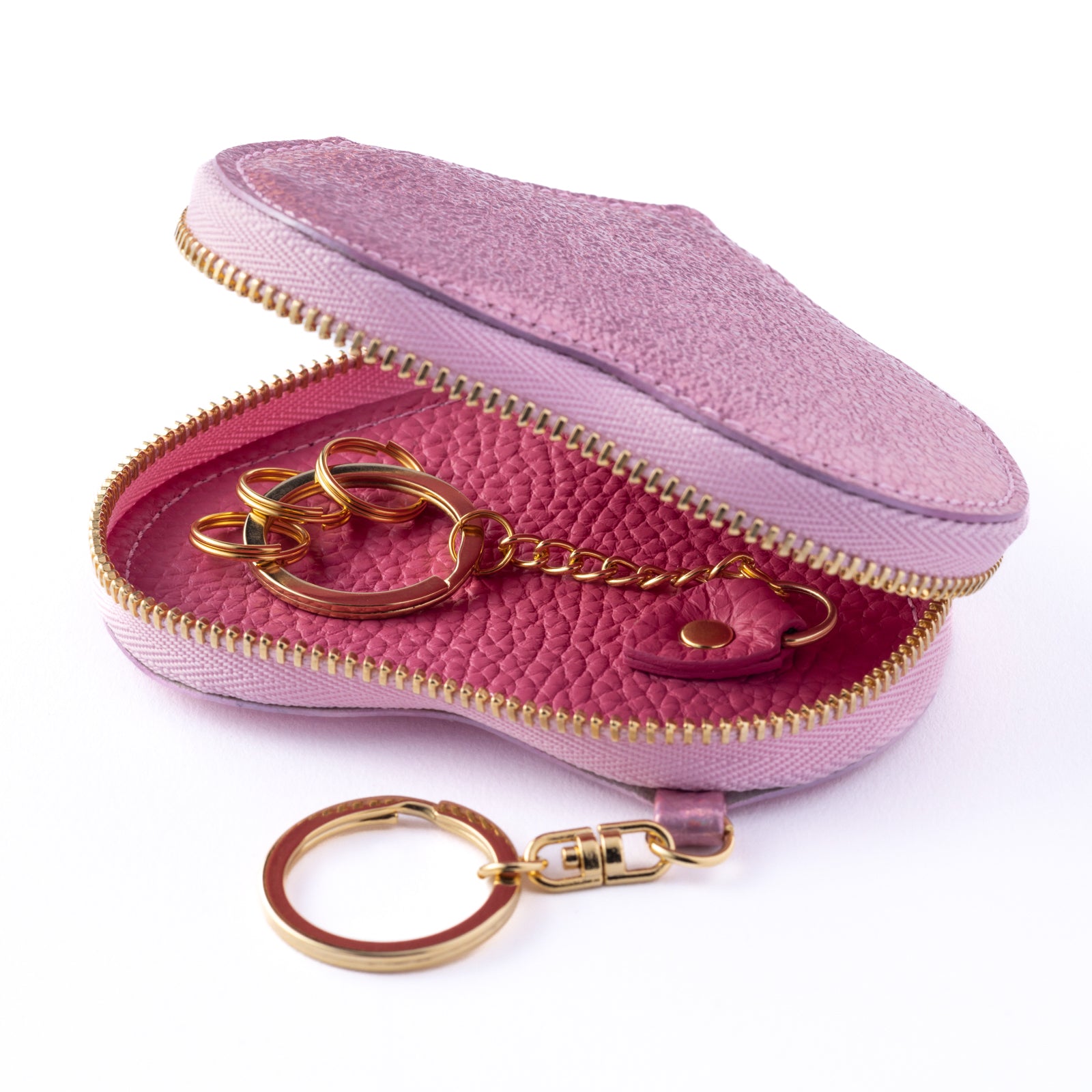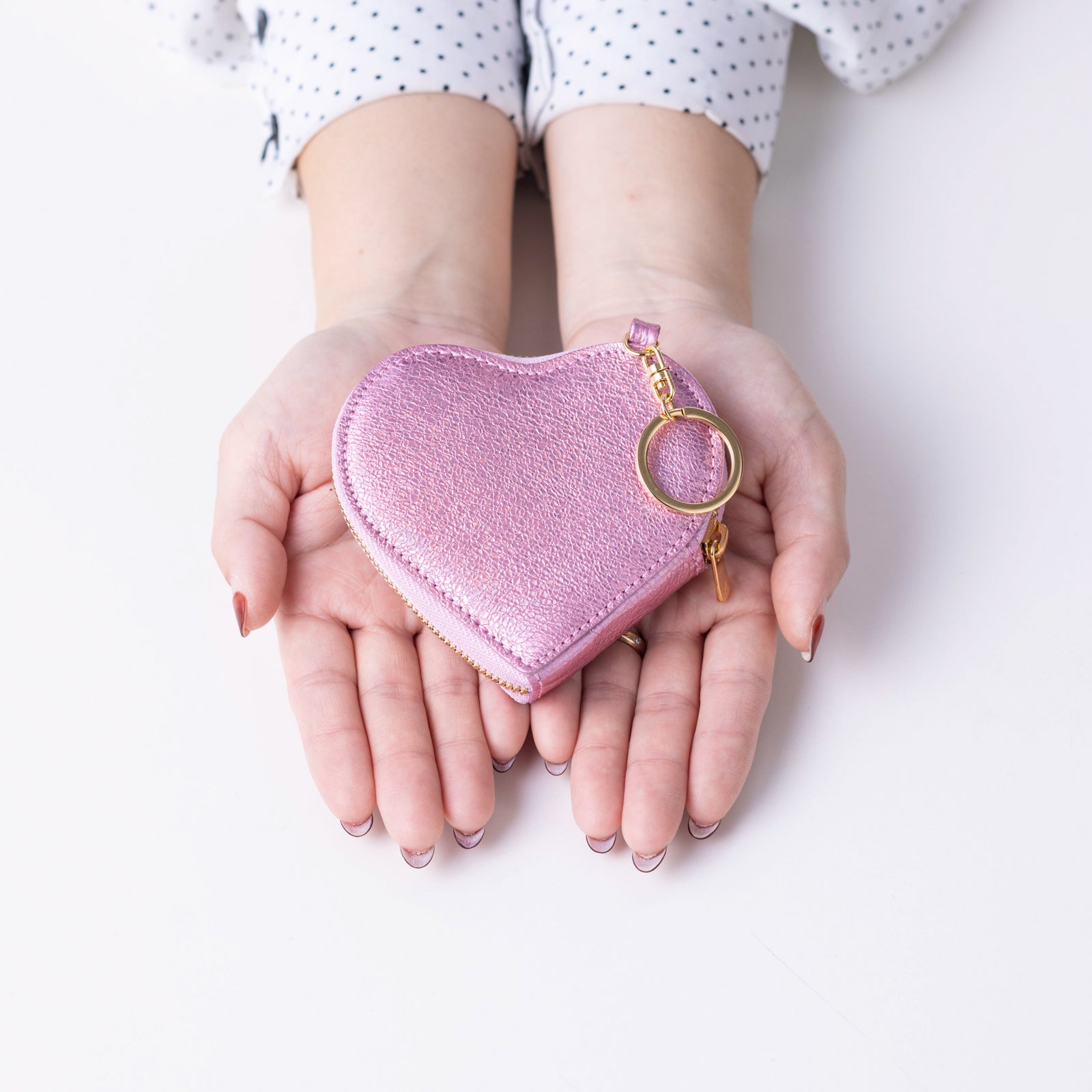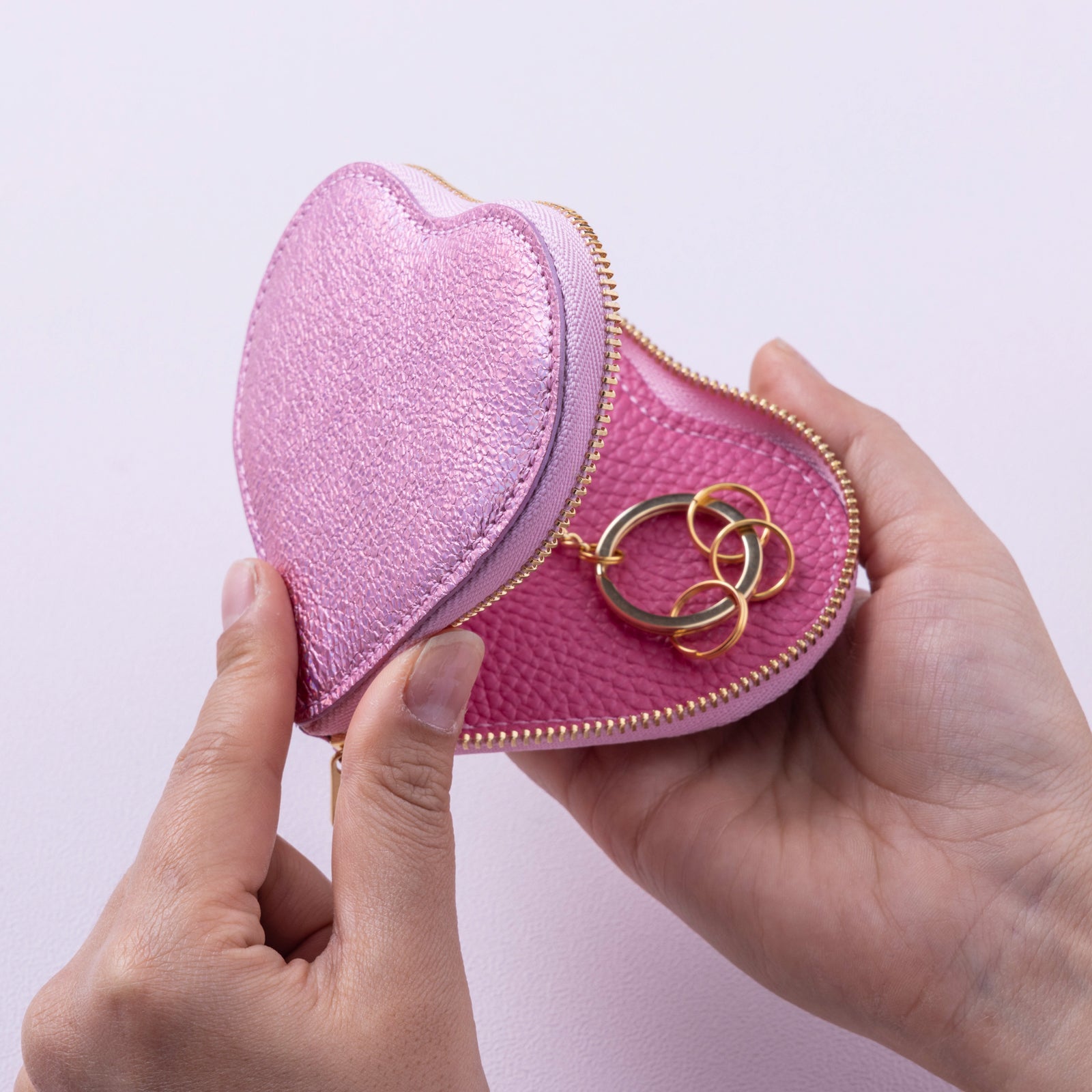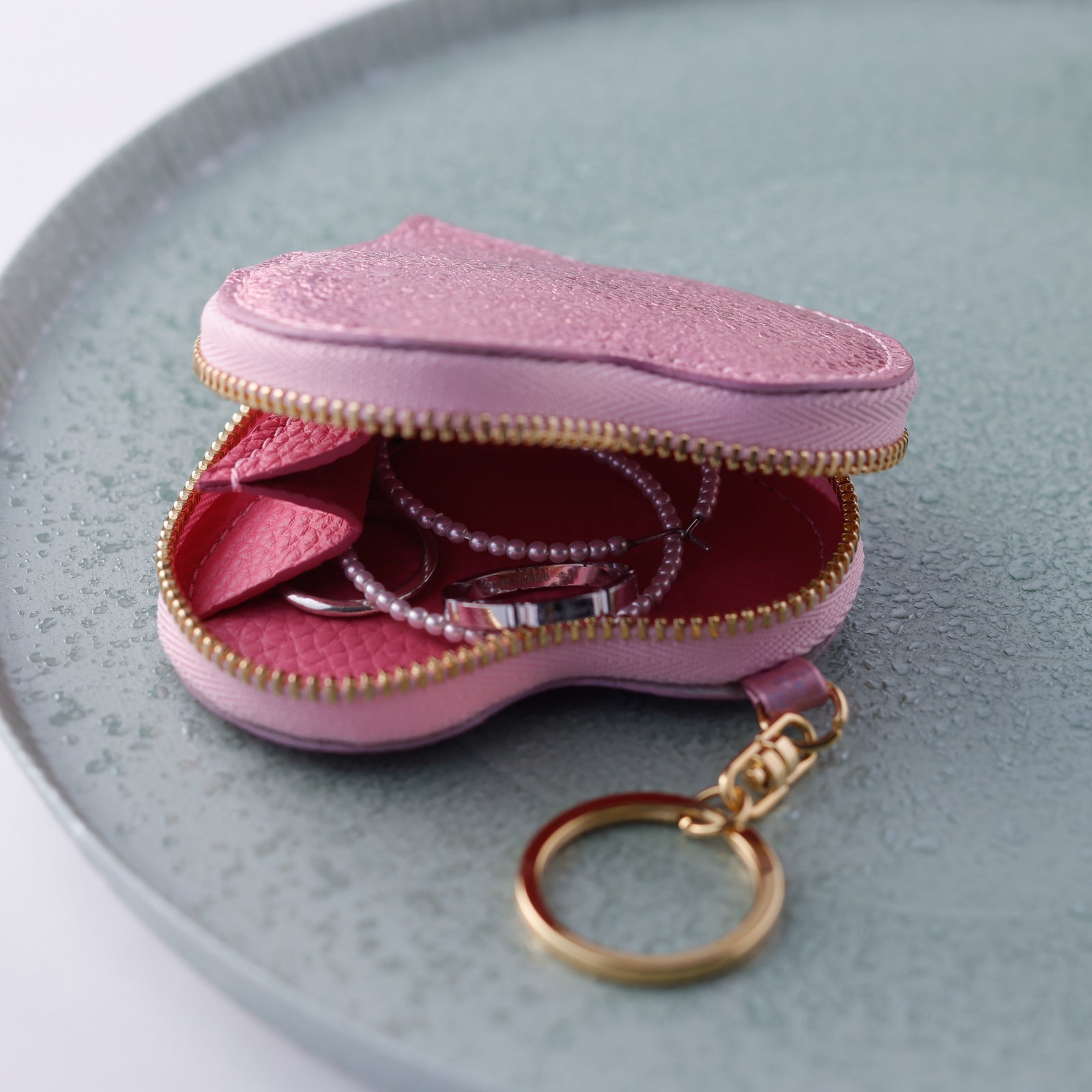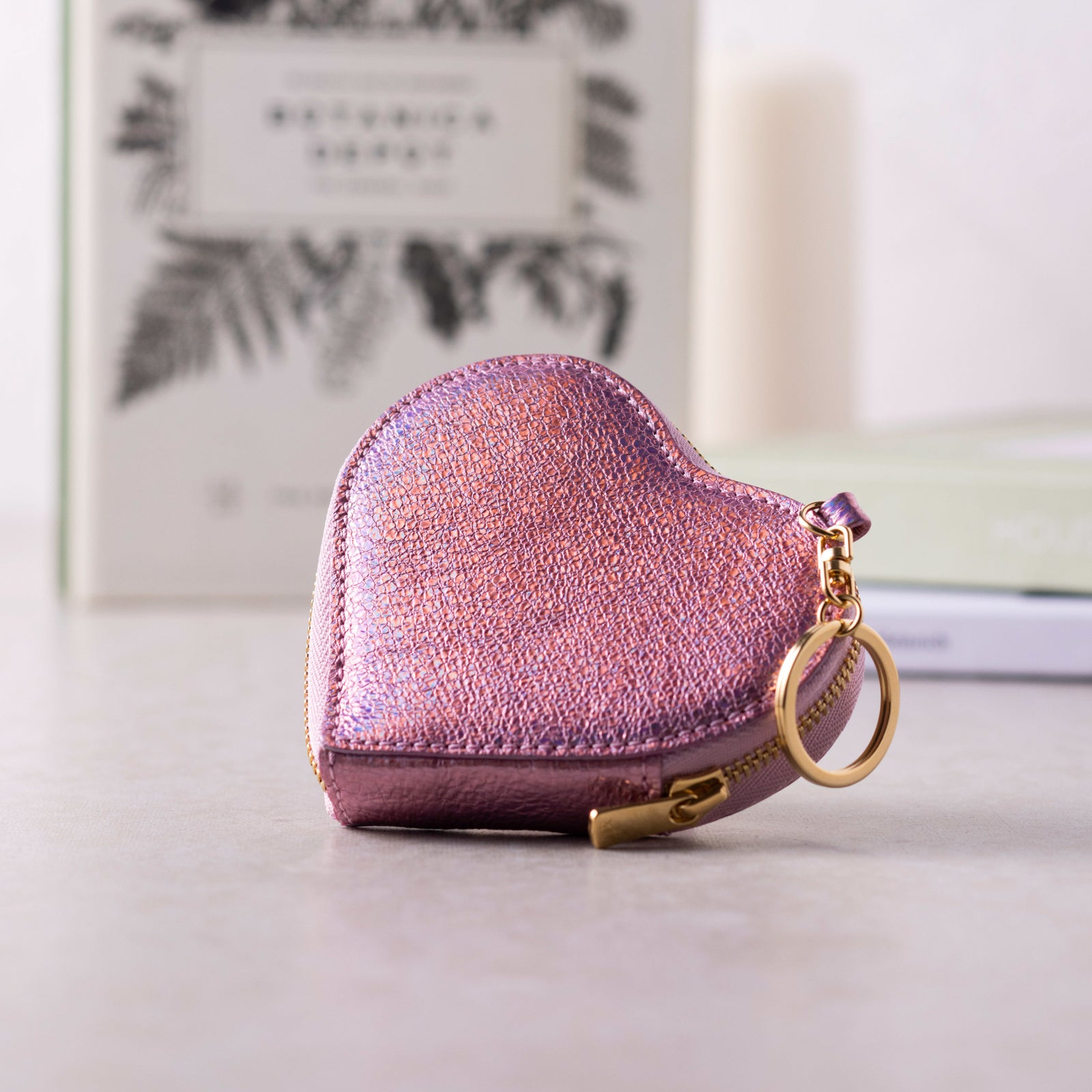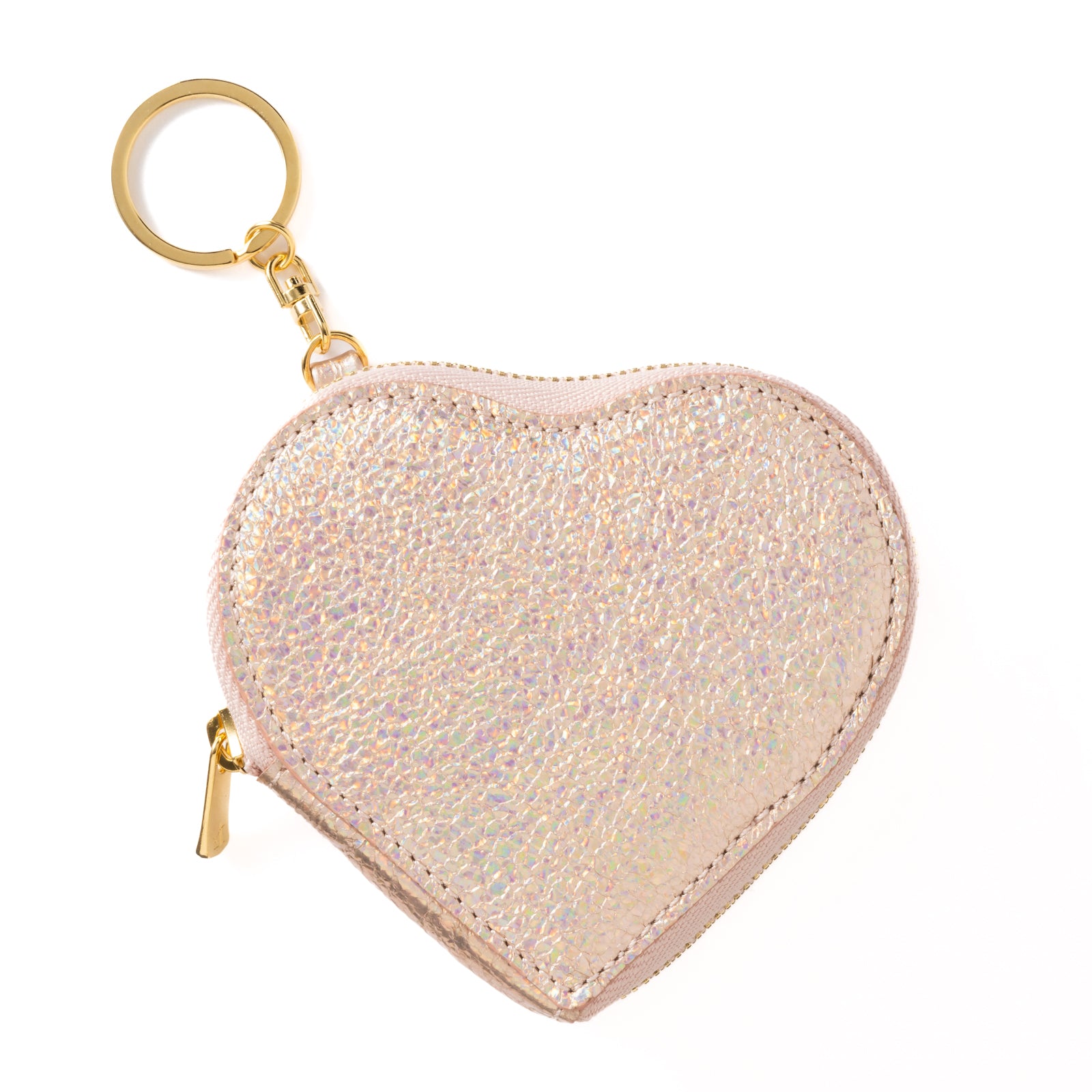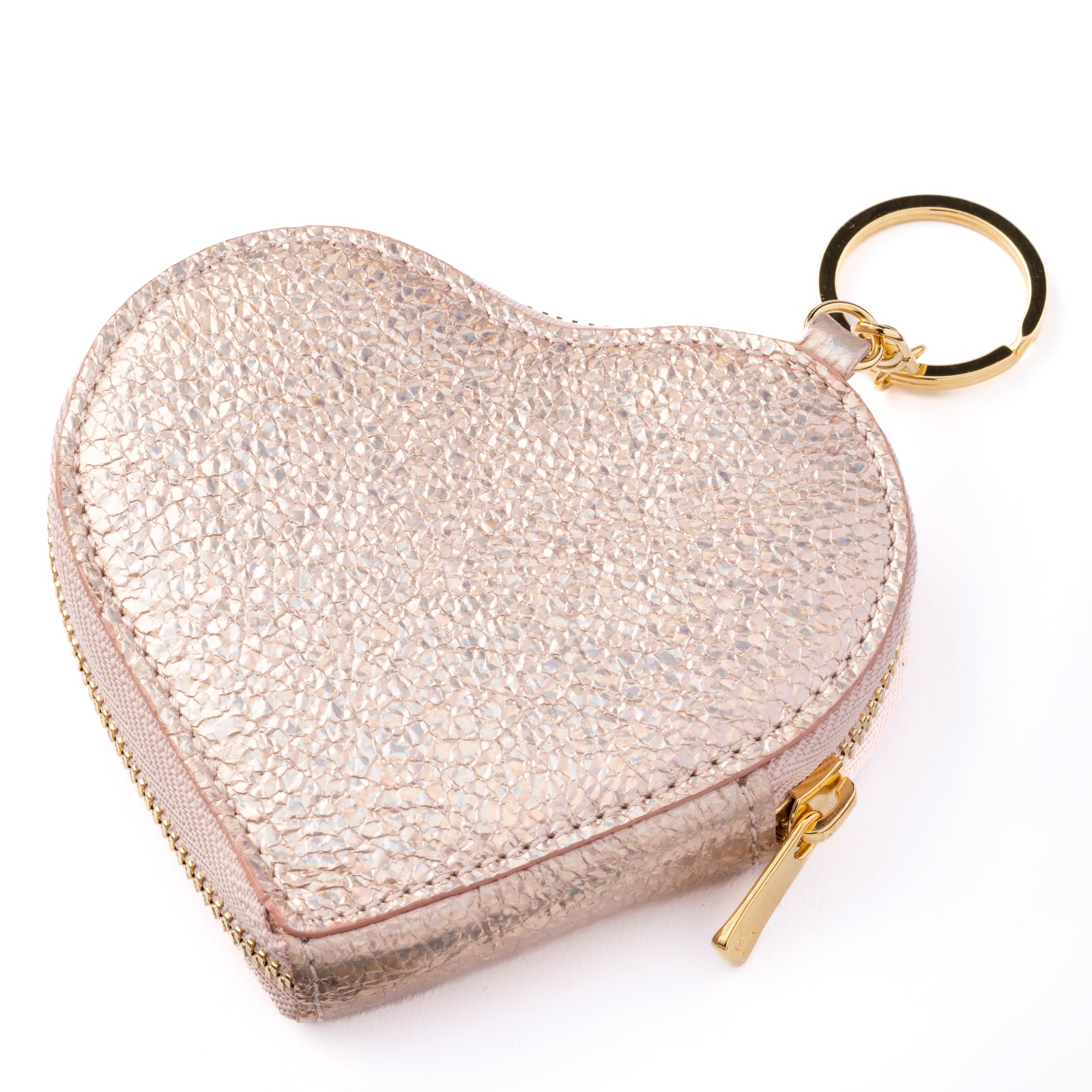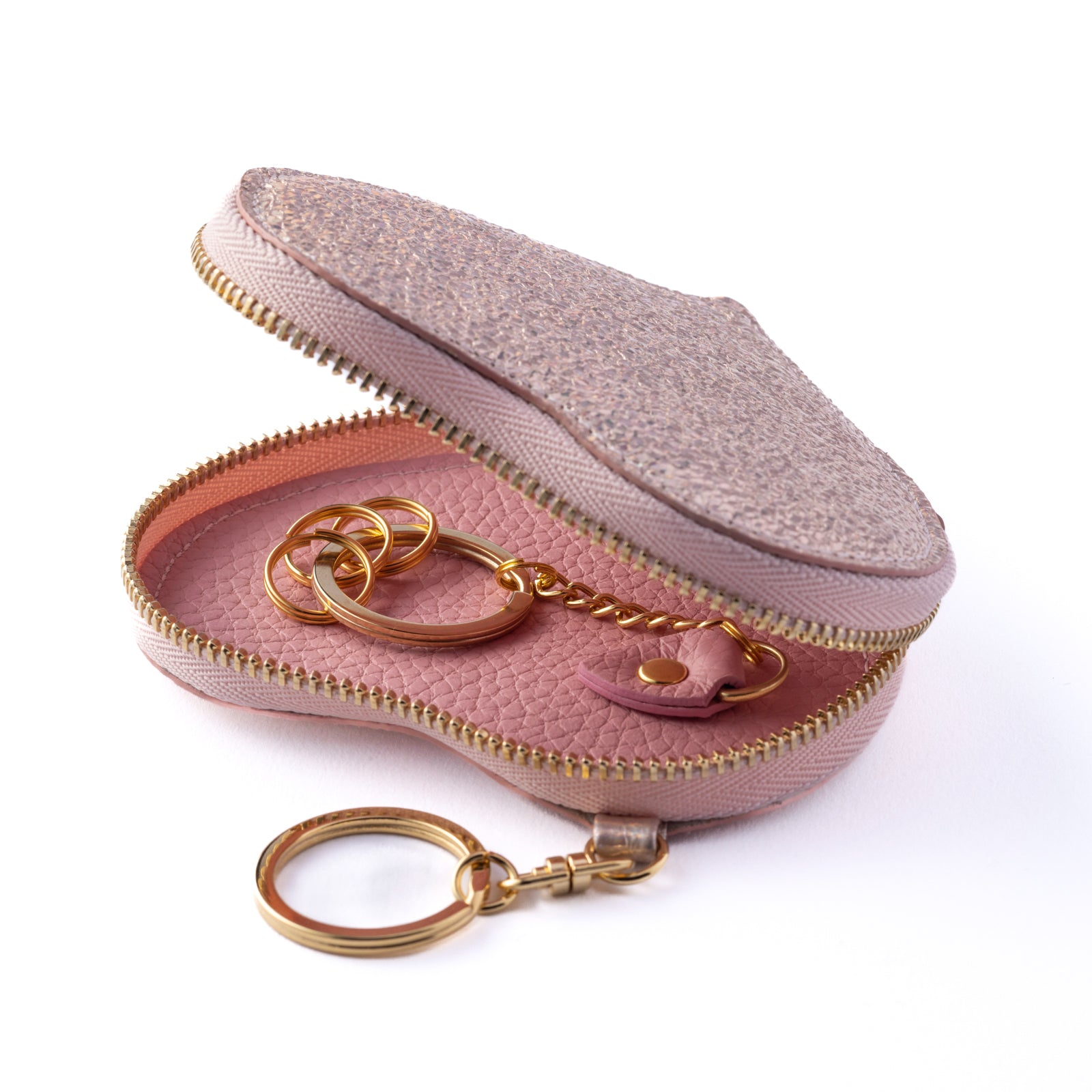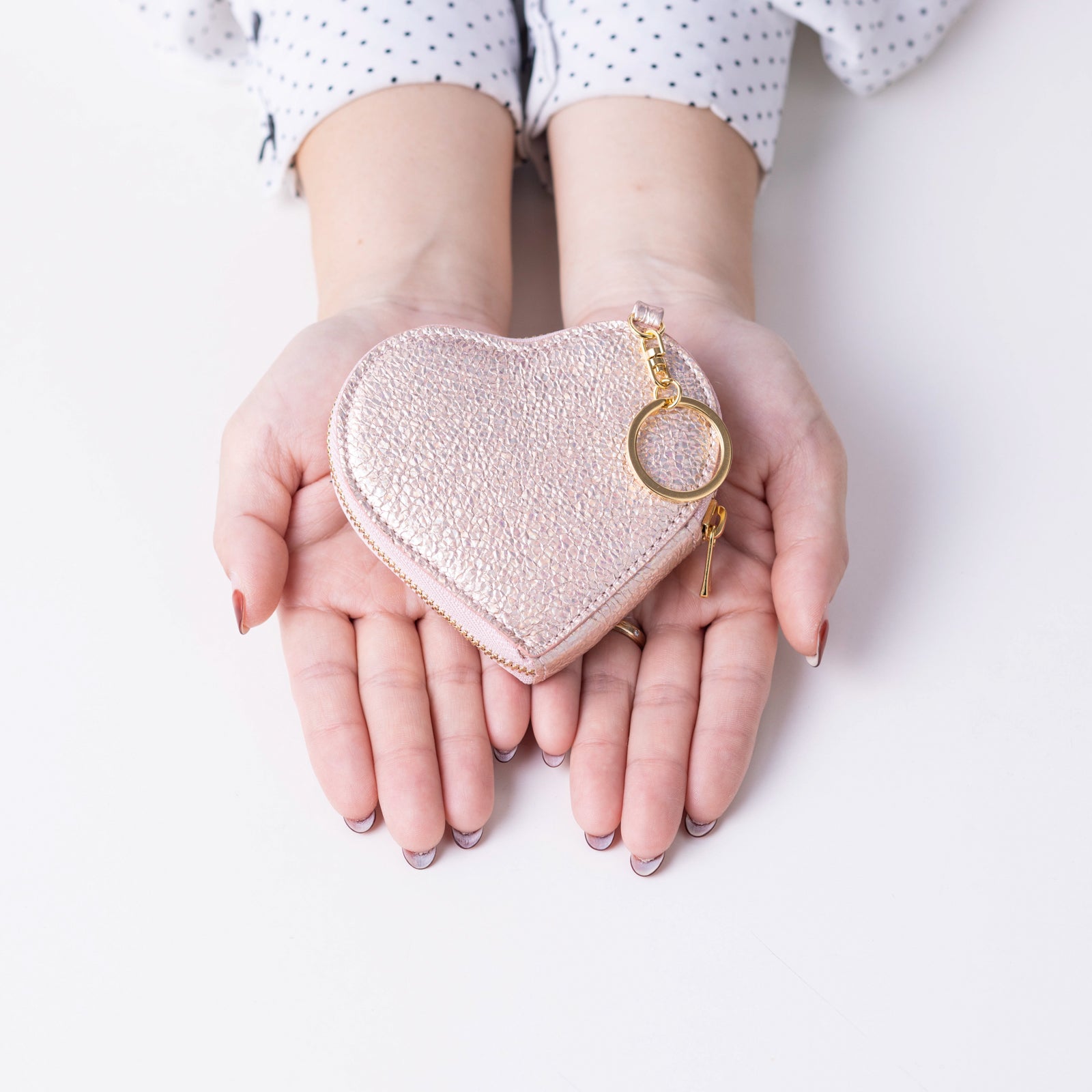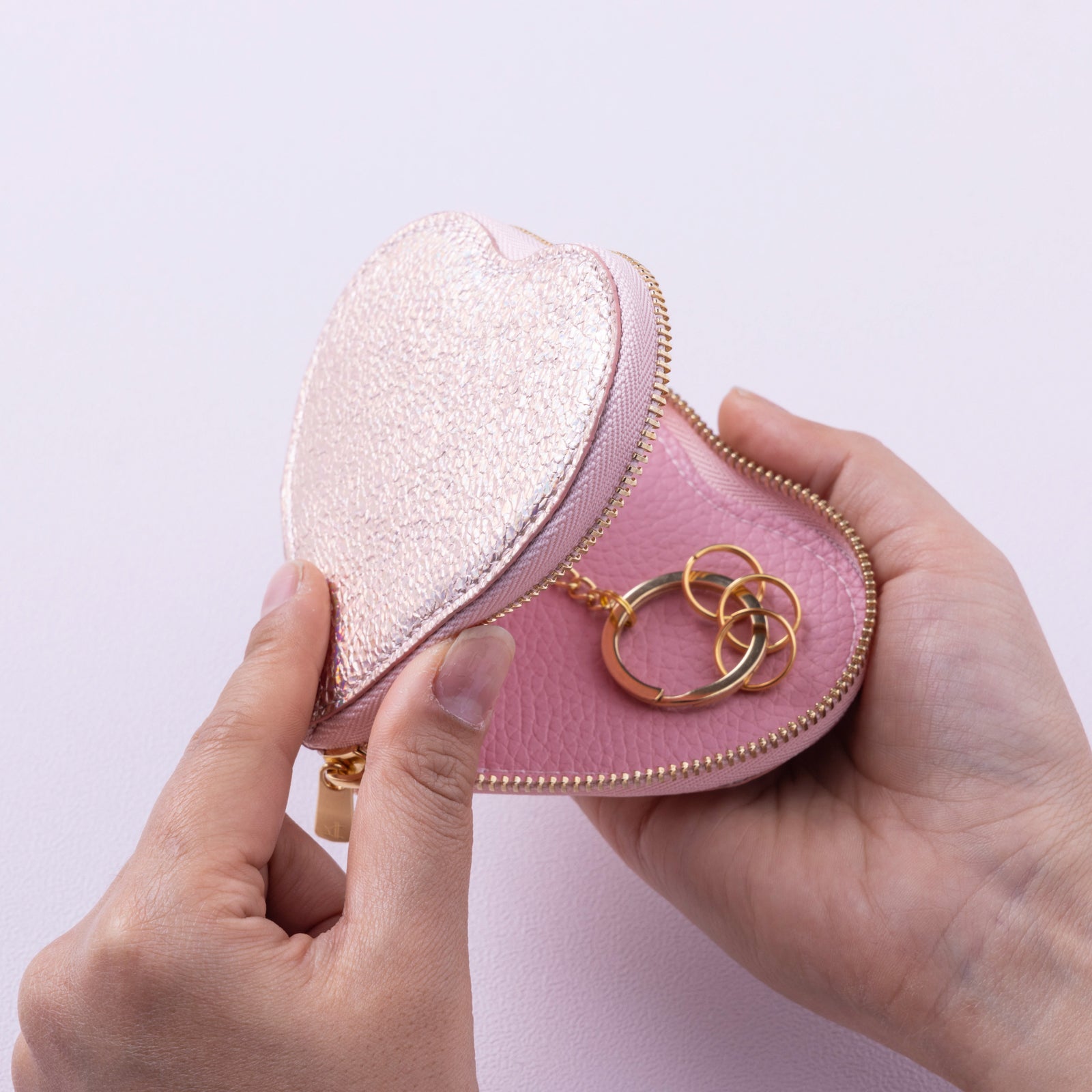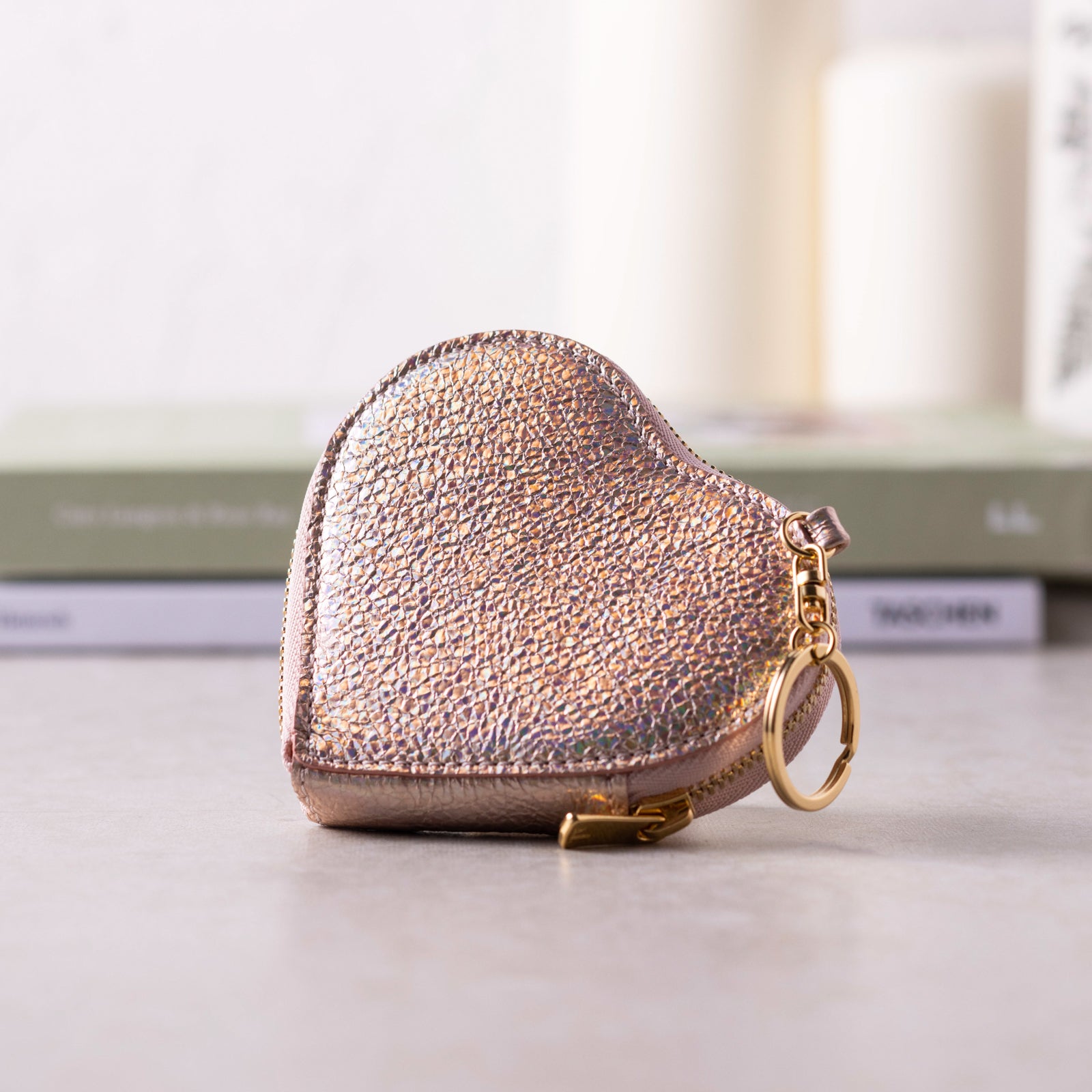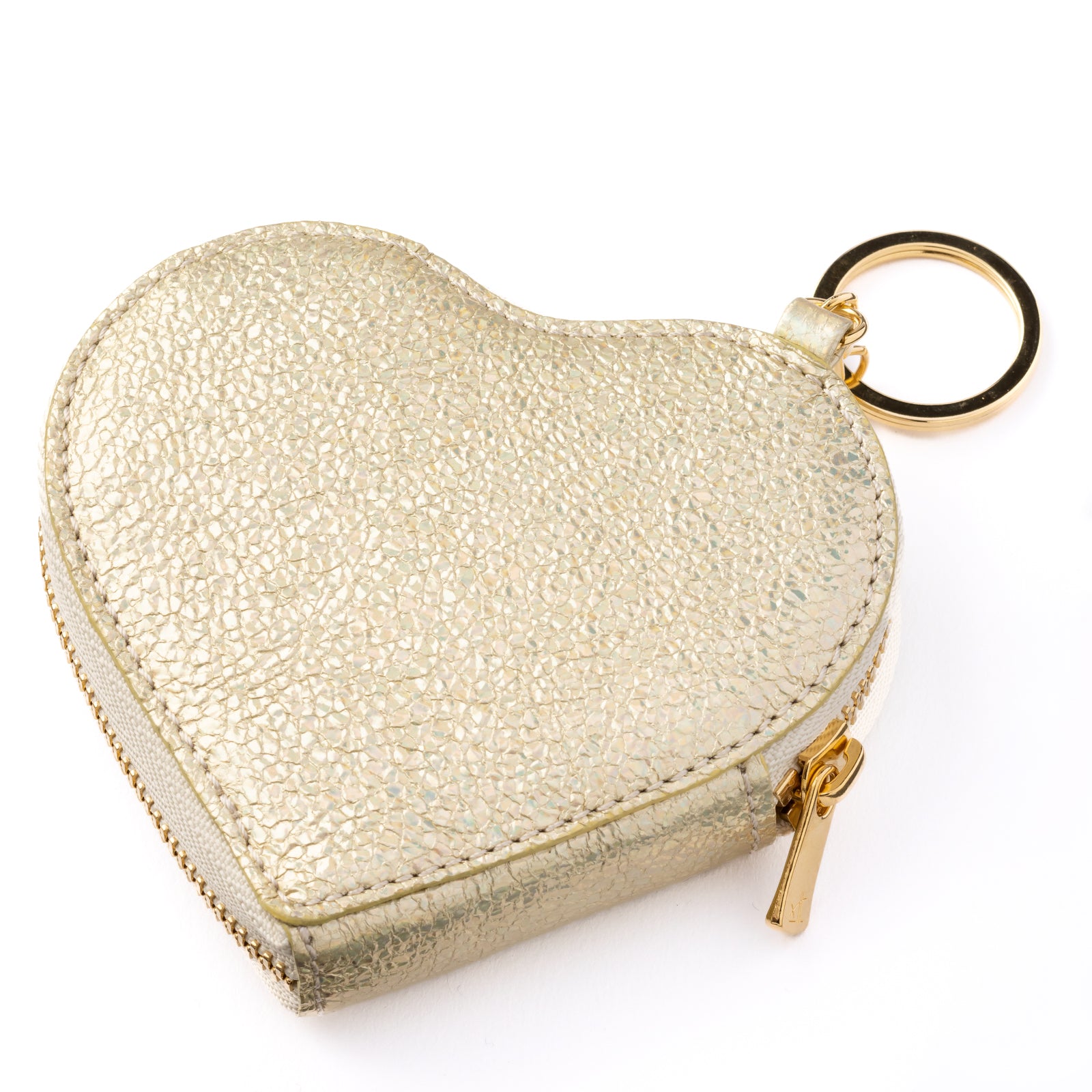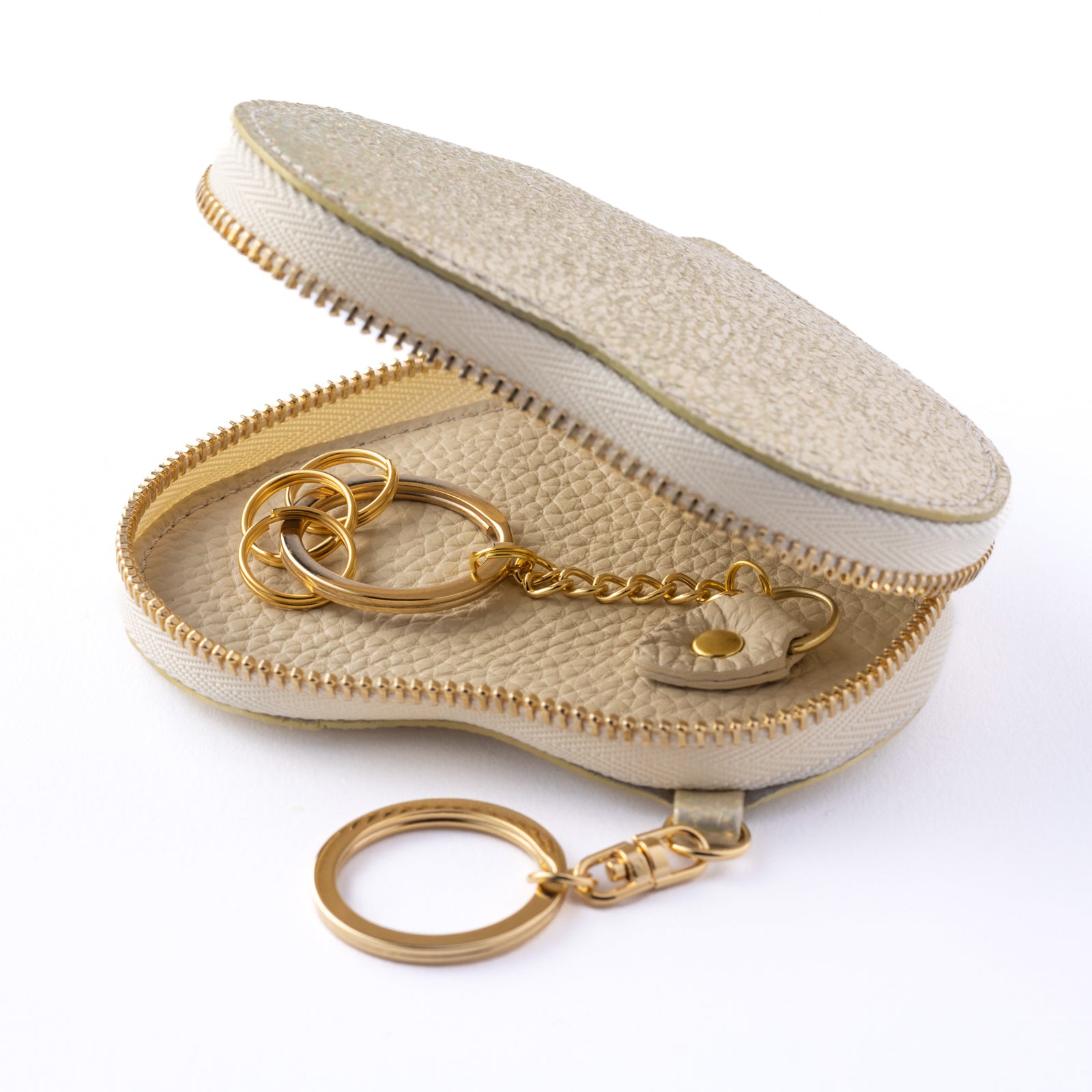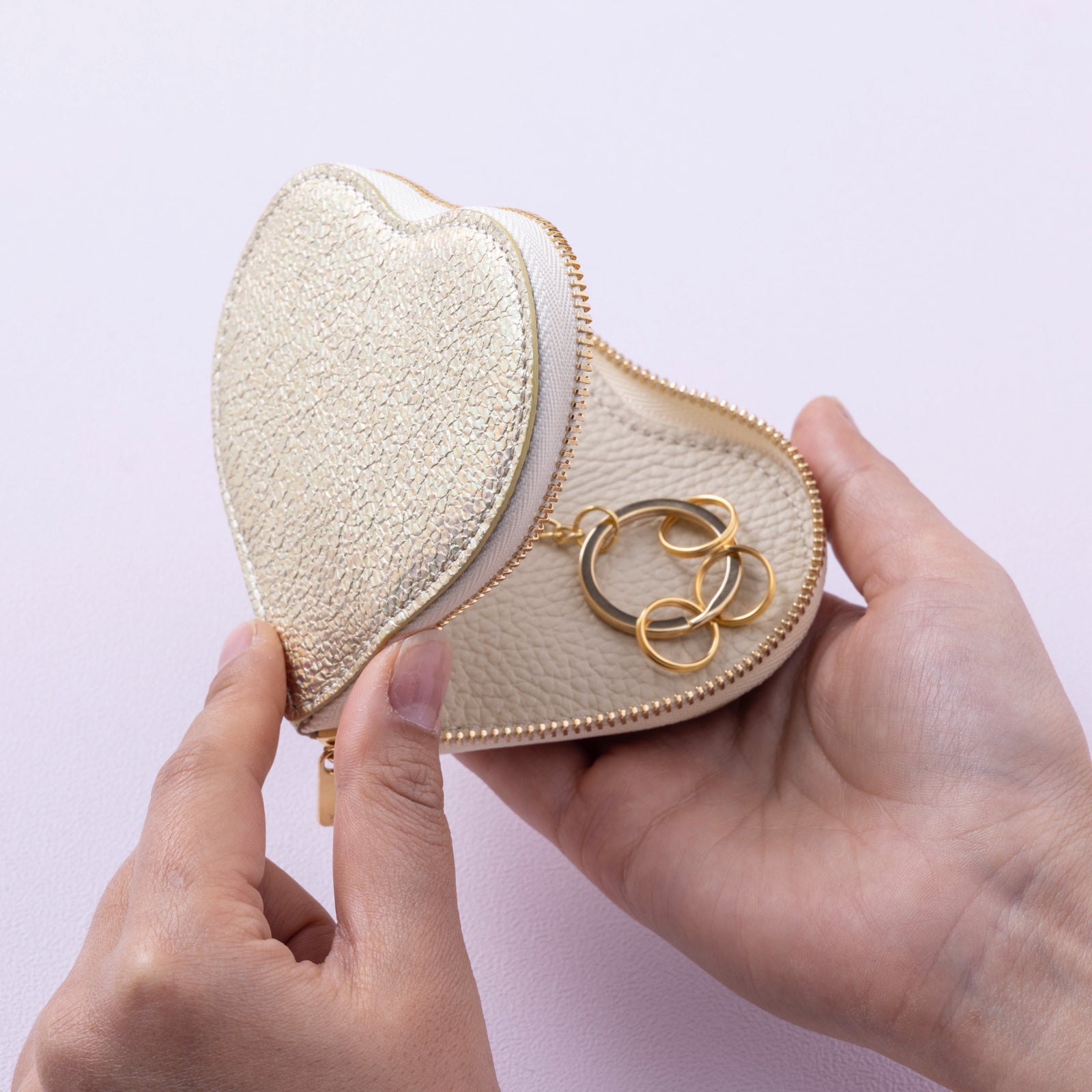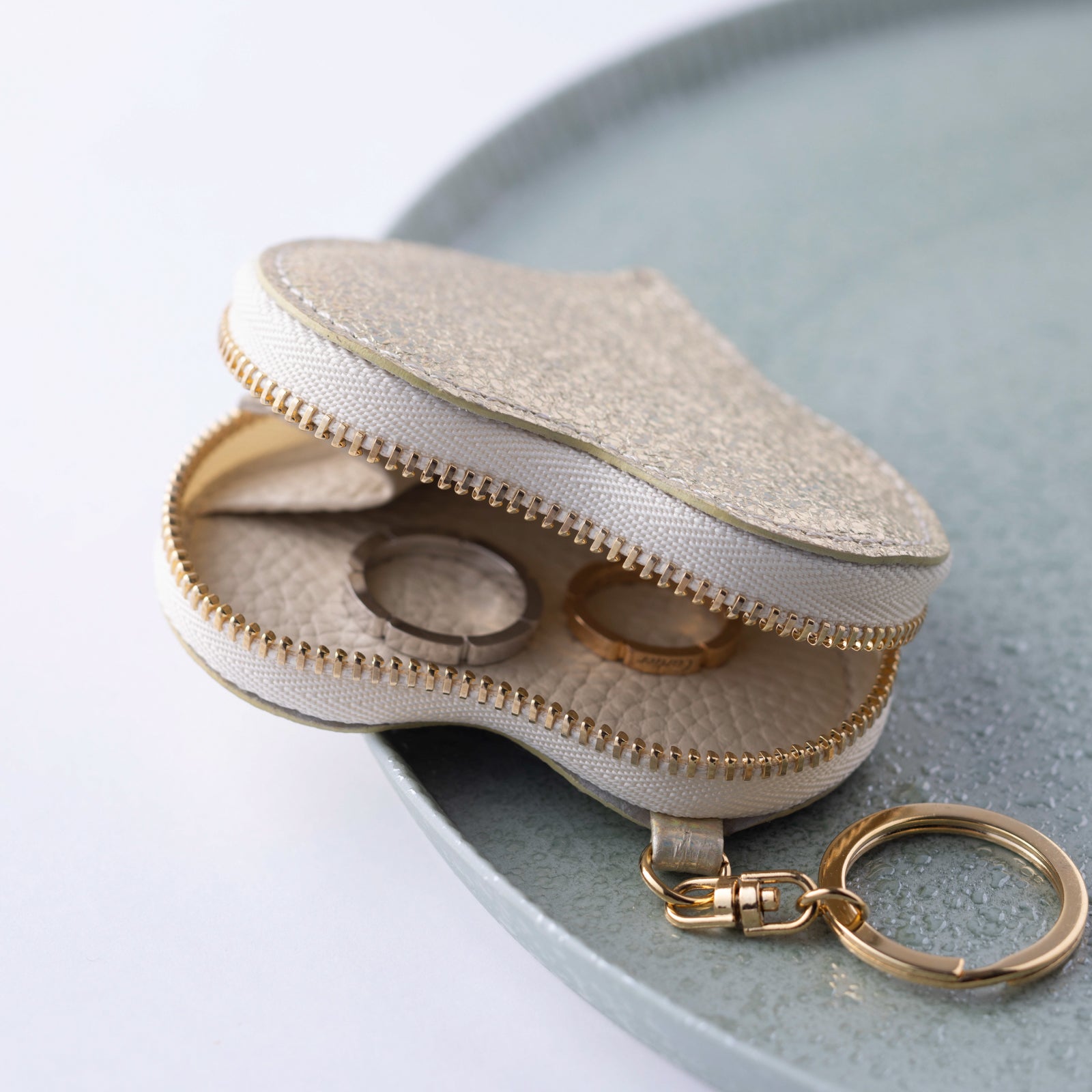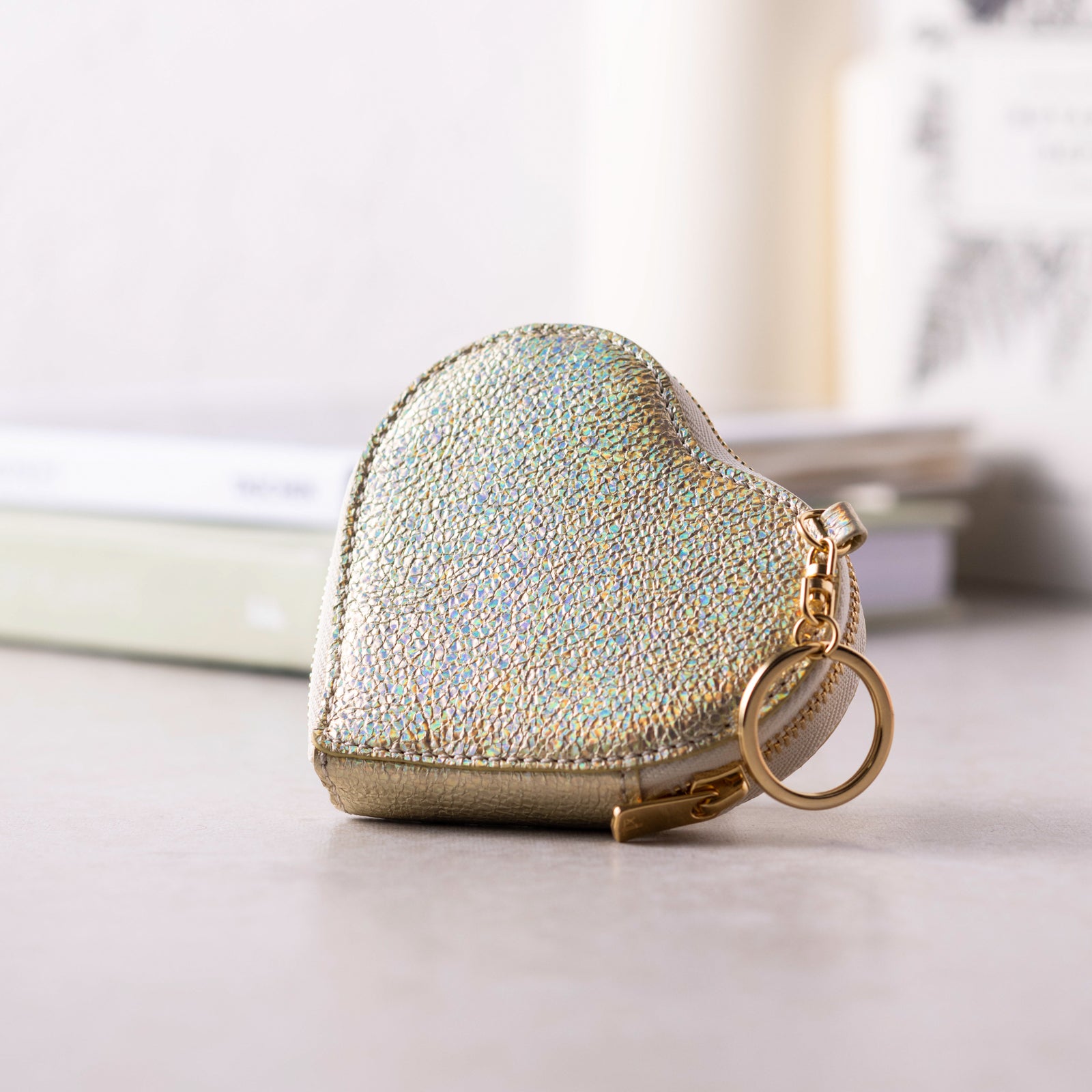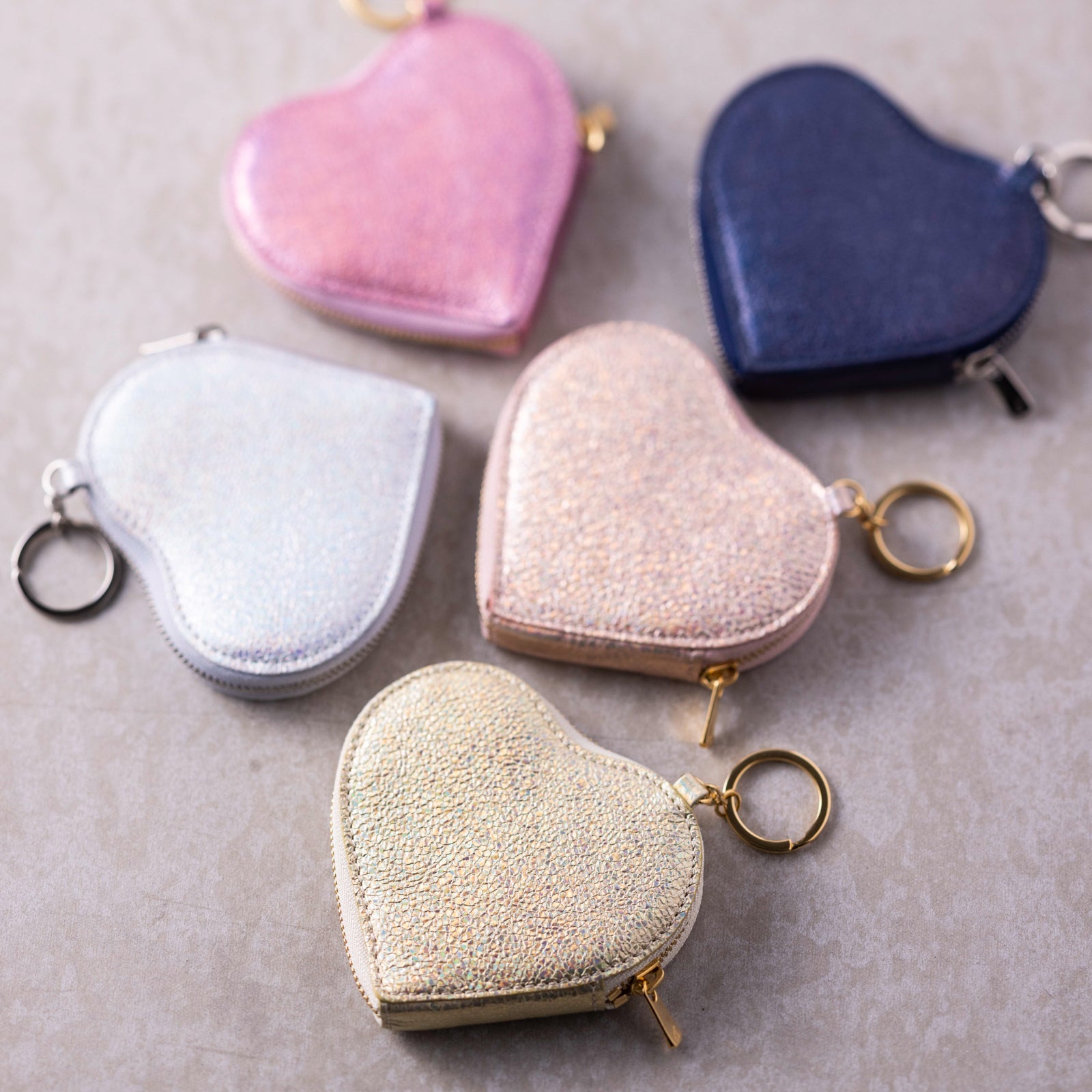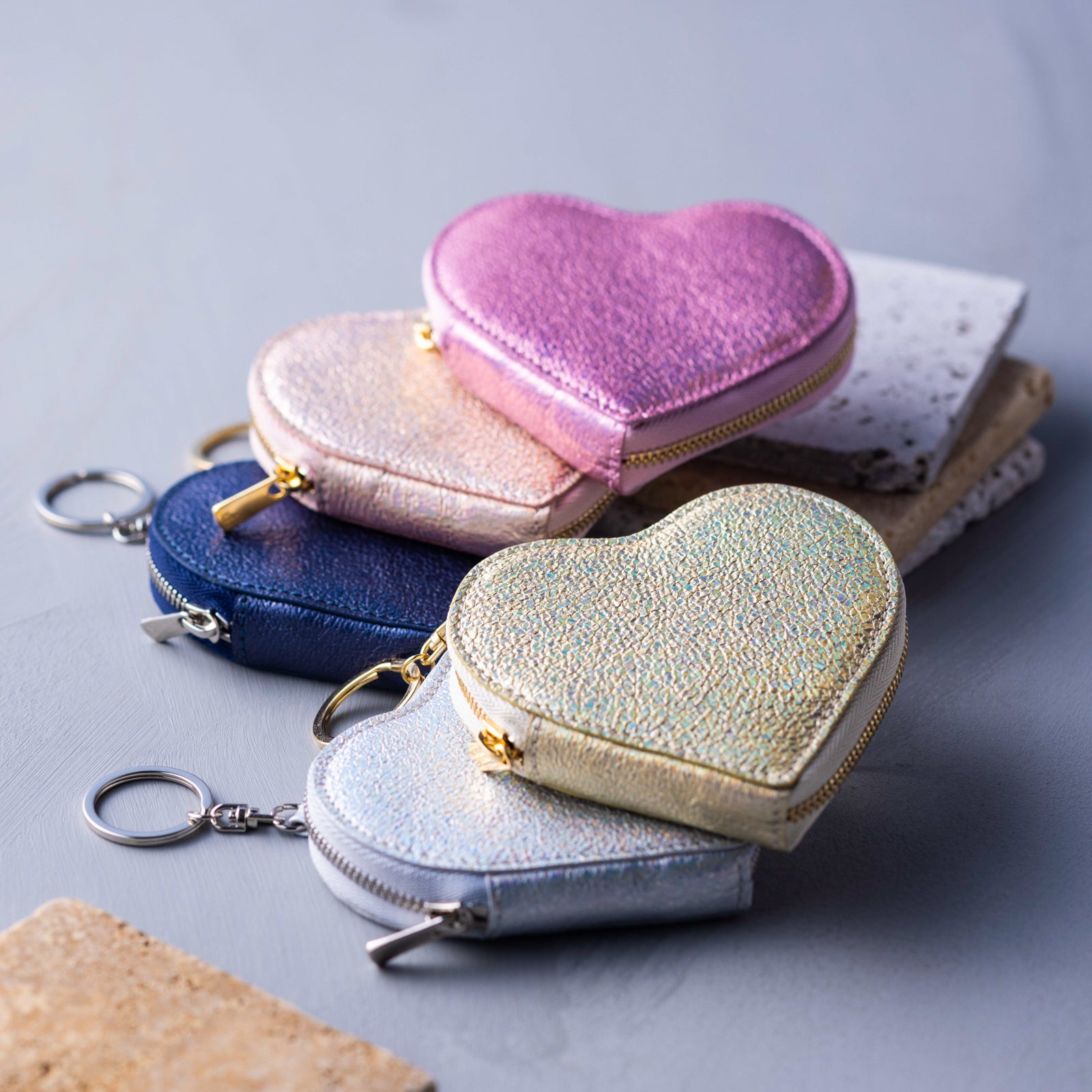 Heart smart key case / Prism
---
5 in stock
5 in stock
5 in stock
5 in stock
5 in stock
Make the whole place shimmer with this glittery "Prism" key case!
The leather used for this key case is a pig leather called "Prism." It has a shimmering effect similar to glitter or holograms. The leather undergoes a unique processing technique where it reflects light in different angles, resulting in a mysterious leather that changes color depending on the angle.
This adorable key case takes the shape of a heart. Unzipping it reveals a spacious interior with a large ring attached to a chain, adorned with three smaller rings.
This key case isn't limited to smart keys; it works perfectly as a regular key case too.
While it doesn't have space for cards it's suitable for holding folded bills, offering a simple wallet.
It can also hold coins, but be cautious as it lacks a stopper like a traditional coin purse. You can even fit AirPods inside, making it a handy case to hang in your bag.
While it maintains a simple aesthetic, it has been meticulously crafted to ensure long-lasting use without losing its charm.
<Material>
Exterior: "Prism"
The surface of the leather has fine irregularities, giving it a three-dimensional texture. It has a smooth and soft touch, rather than a rough or gritty feel. The sparkling reflections of light make any future scratches difficult to notice.

Interior: "Cuir Marsh"
A leather tanned and dyed in factories within Japan, boasting remarkable characteristics: impeccable color rendition and a luxuriously soft texture. From the moment you begin using it, it gracefully molds to your hand, offering unparalleled comfort and effortless usability. Notably, its exceptional durability resists both color fading and discoloration, ensuring its seamless integration into your daily life.
With a rich array of colors, this domestically sourced leather exudes a gentle palette that elegantly resonates with the discerning sensibilities of Japan.

Keyring and fastener: Gold plated or silver colored
<Size>
W:10cm x H:9cm x D:2cm
(W:4in x H:3 1/2in x D:3/4in)
shopping guide

About payment

The following payment methods are available.
credit card
PayPal
Google Pay / Apple Pay / Shop Pay

Regarding delivery

The shipping fee is a flat rate of 770 yen including tax.
Free shipping is available for orders totaling 55,000 yen (tax included) or more.
If in stock, we will ship within 5 business days.
If the item is out of stock or made to order, we will inform you of the delivery date separately.

About returns and exchanges

If the product is defective, we will accept returns or exchanges of the product. Please contact us within one week after receiving the product.
Choose options