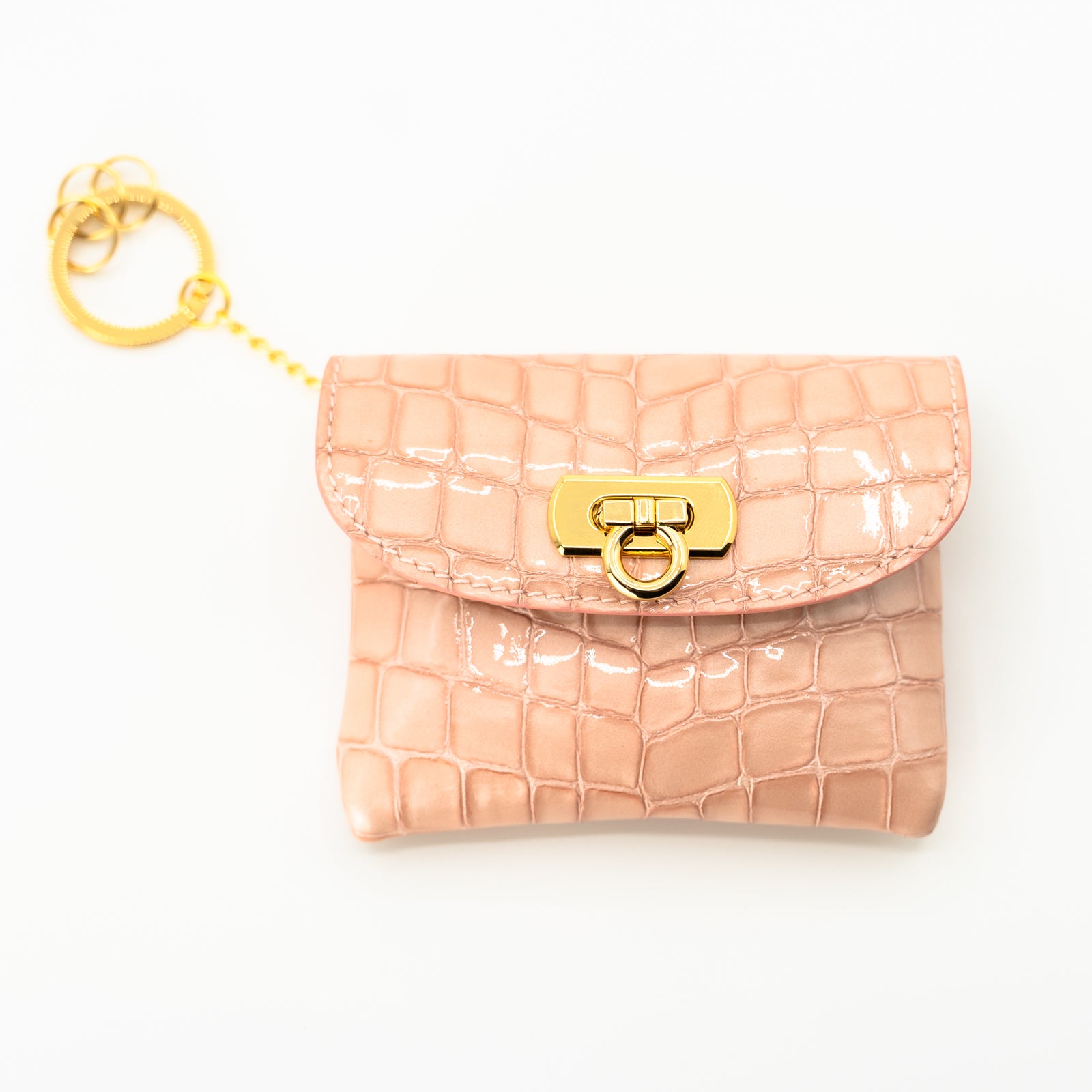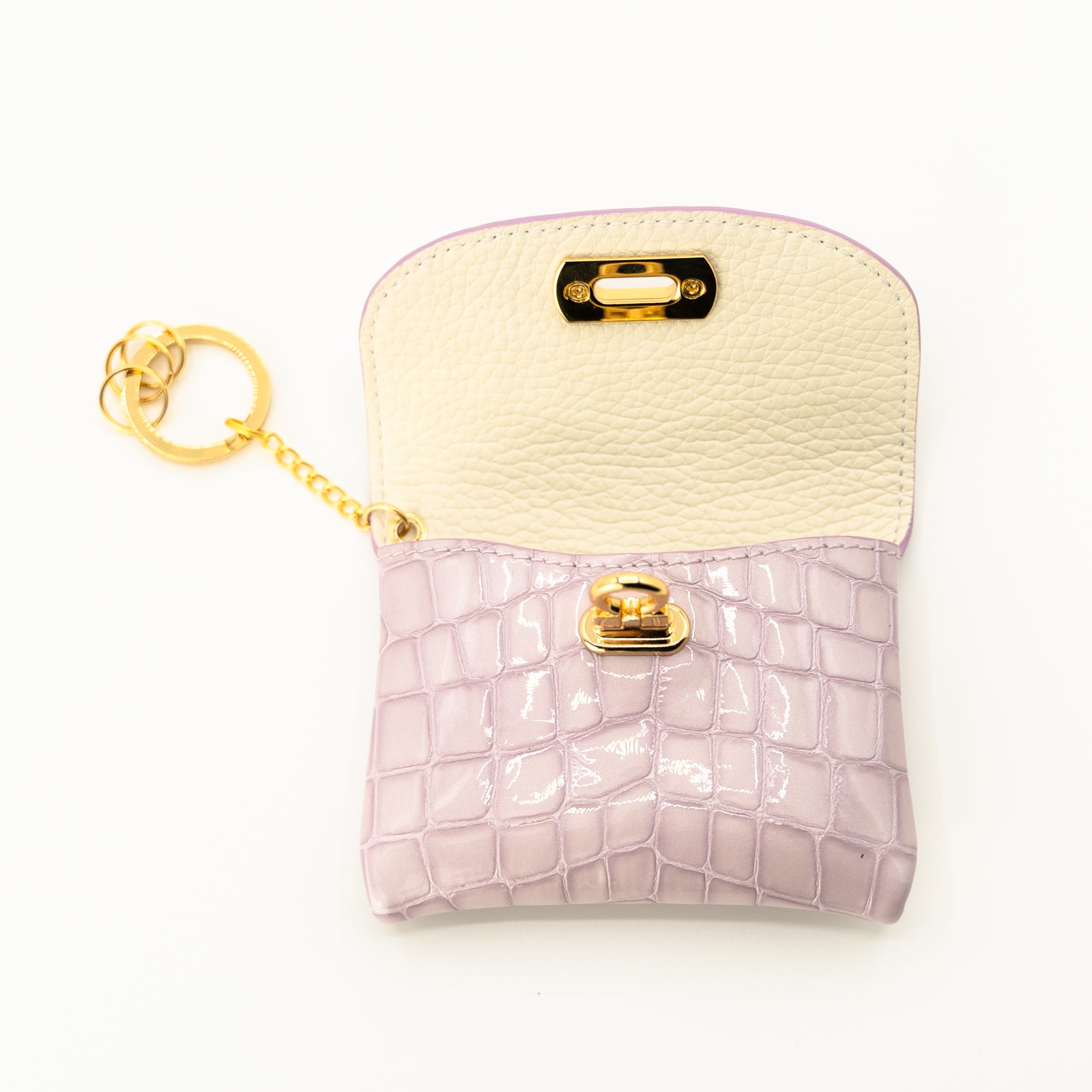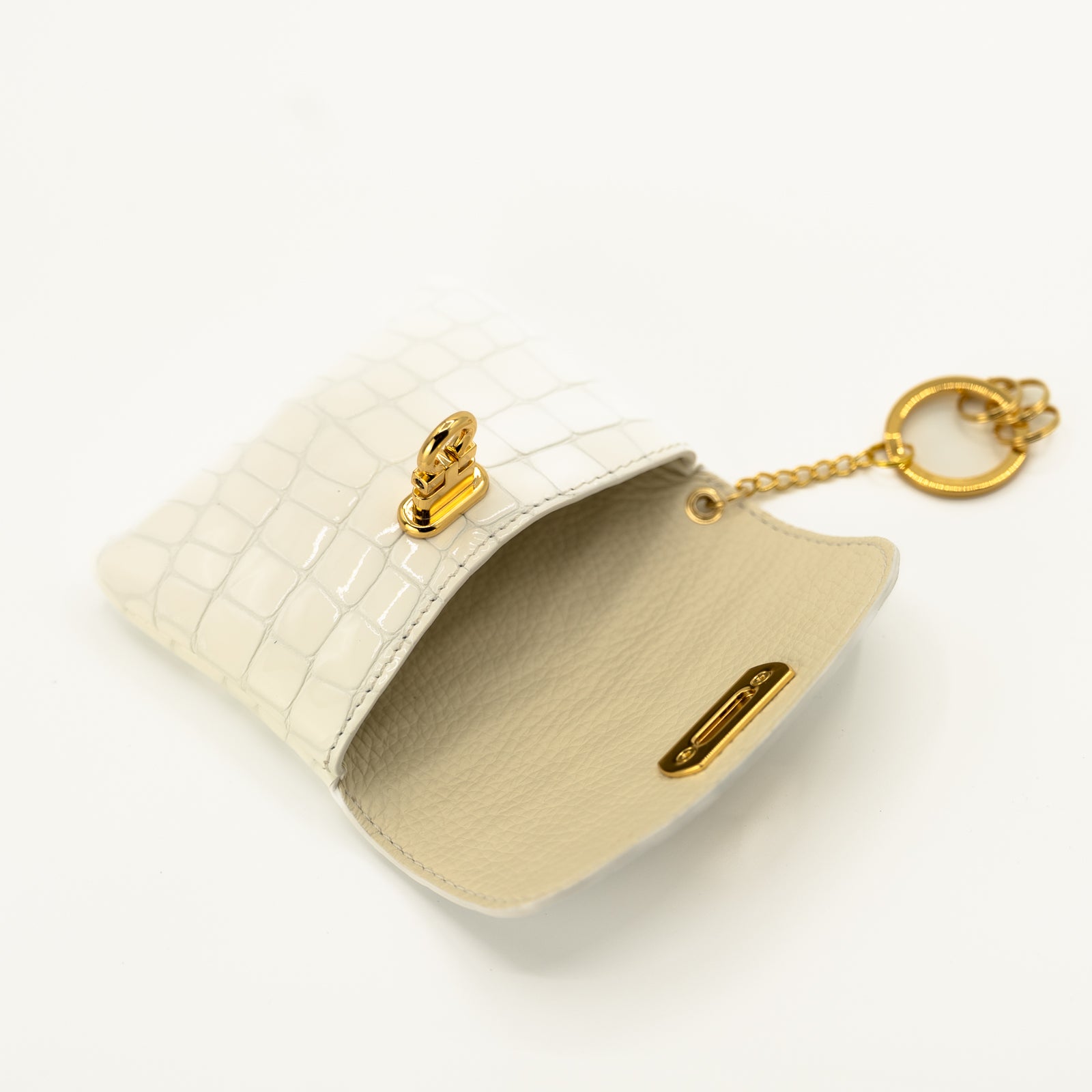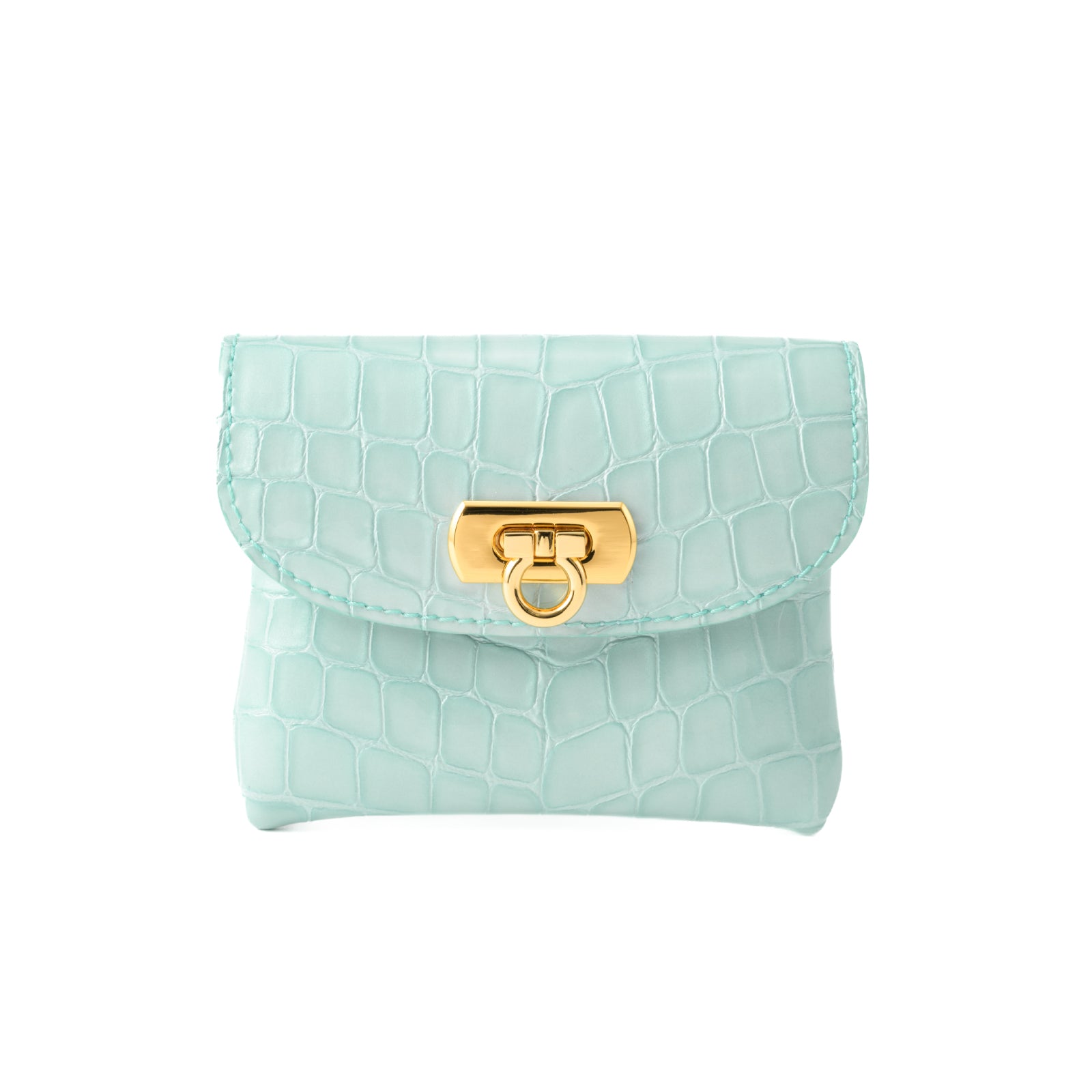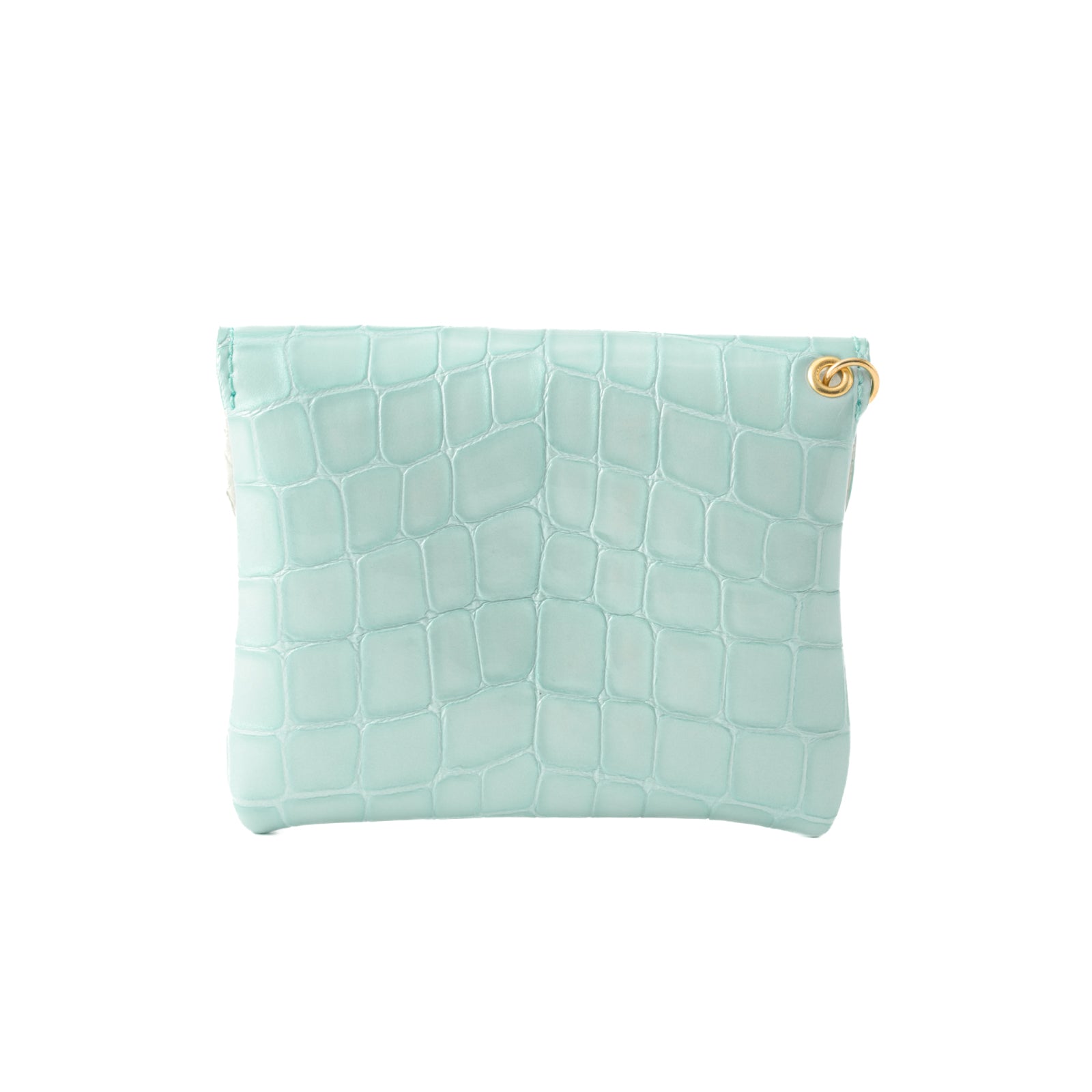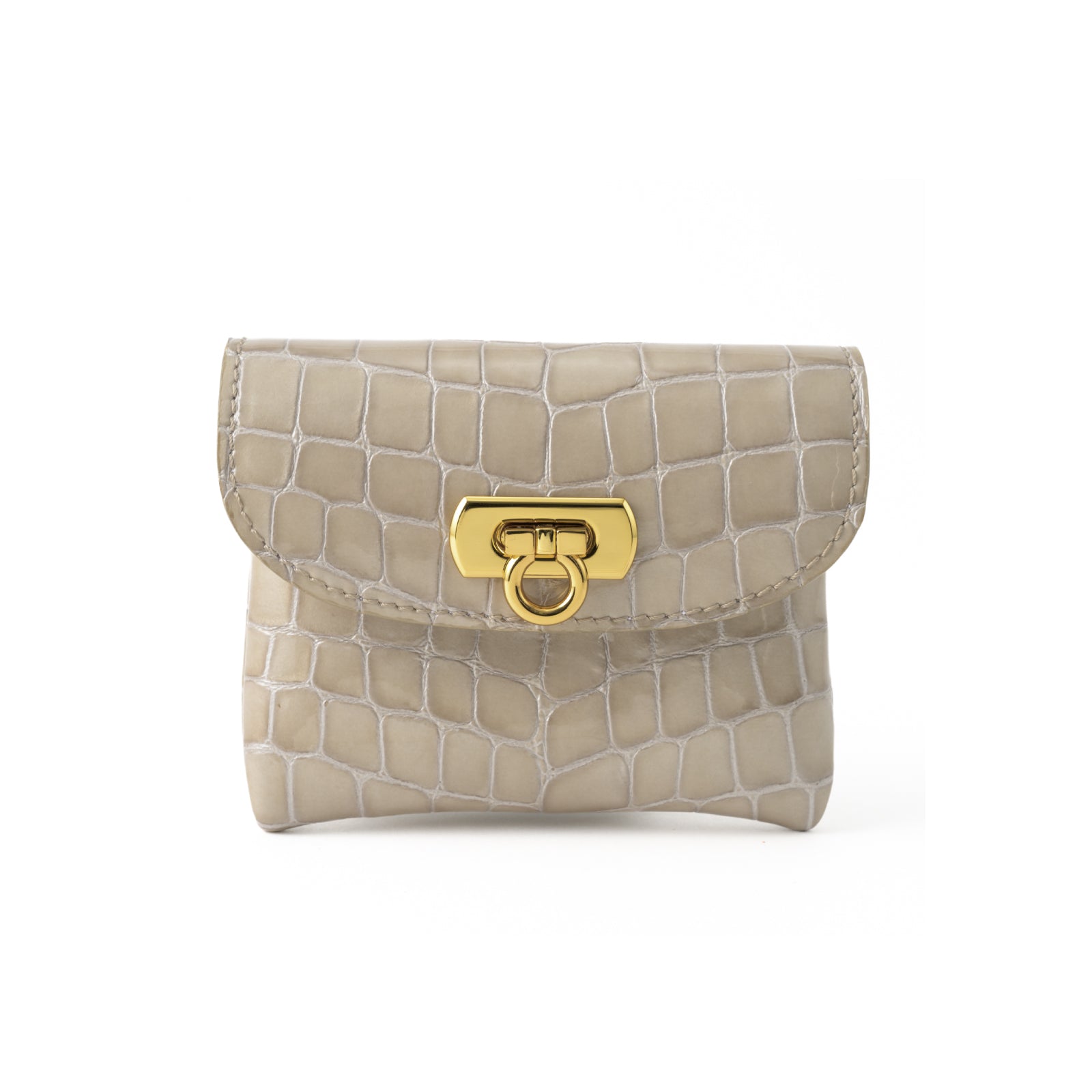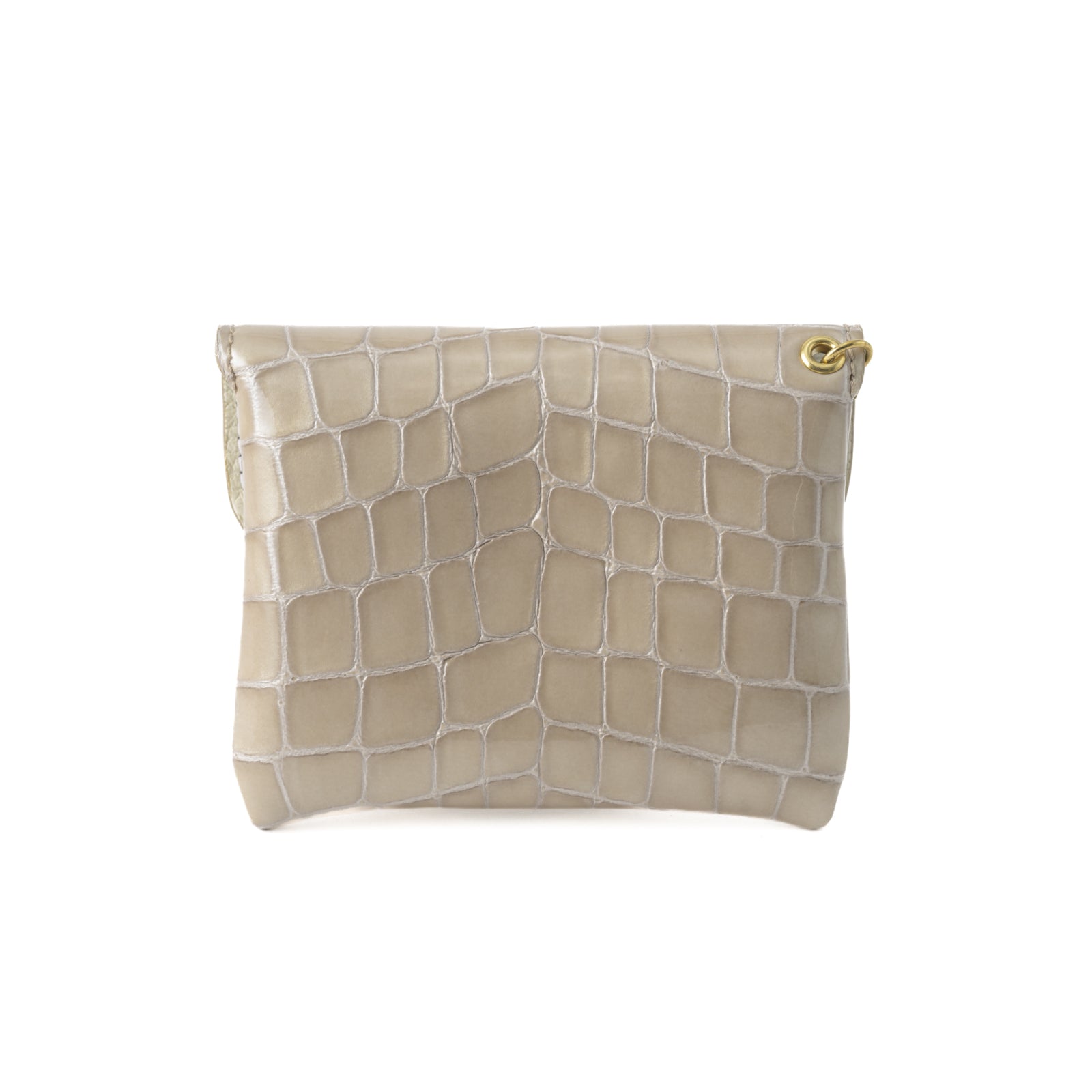 Leather flap smart key case / Cromel
---
5 in stock
5 in stock
5 in stock
5 in stock
5 in stock

This is a user-friendly smart key case with a flap made of high-quality leather and an easy-to-use clasp. It serves not only as a key case but also allows you to store bills, cards, coins, and more.

"Cromel" is a leather that has been embossed with a crocodile-like pattern and finished with a glossy enamel coating. When you hold it in your hand, you'll feel a pleasant balance of firmness while maintaining the soft, supple feel of genuine leather. A unique texture, captivating and almost addictive.

<Details>
- The inside of this keycase does not have compartments; it consists of a single large pocket.
-The keyring has three rings attached to its tip.

<Material>
Exterior: "Cromel"
A cowhide leather featuring a crocodile-patterned embossing with a glossy enamel finish. It has a smooth and sleek touch, offering a soft and supple texture.

Interior: "Cuir Marsh"
A leather tanned and dyed in factories within Japan, boasting remarkable characteristics: impeccable color rendition and a luxuriously soft texture. From the moment you begin using it, it gracefully molds to your hand, offering unparalleled comfort and effortless usability. Notably, its exceptional durability resists both color fading and discoloration, ensuring its seamless integration into your daily life. With a rich array of colors, this domestically sourced leather exudes a gentle palette that elegantly resonates with the discerning sensibilities of Japan

<Size>
H8.5cm×W10.5cm×D 2cm
(H 3 1/2 in x W4 1/8 in x D 3/4 in)

All parts and lining are made with high-grade leather, made lightweight by meticulously calibrating the thickness of each leather part. Employing a sleek, streamlined design, the Key case achieves a featherweight finish.

You can choose a ribbon wrapping for no additional charge, perfect for gifts.
shopping guide

About payment

The following payment methods are available.
credit card
PayPal
Google Pay / Apple Pay / Shop Pay

Regarding delivery

The shipping fee is a flat rate of 770 yen including tax.
Free shipping is available for orders totaling 55,000 yen (tax included) or more.
If in stock, we will ship within 5 business days.
If the item is out of stock or made to order, we will inform you of the delivery date separately.

About returns and exchanges

If the product is defective, we will accept returns or exchanges of the product. Please contact us within one week after receiving the product.
Choose options