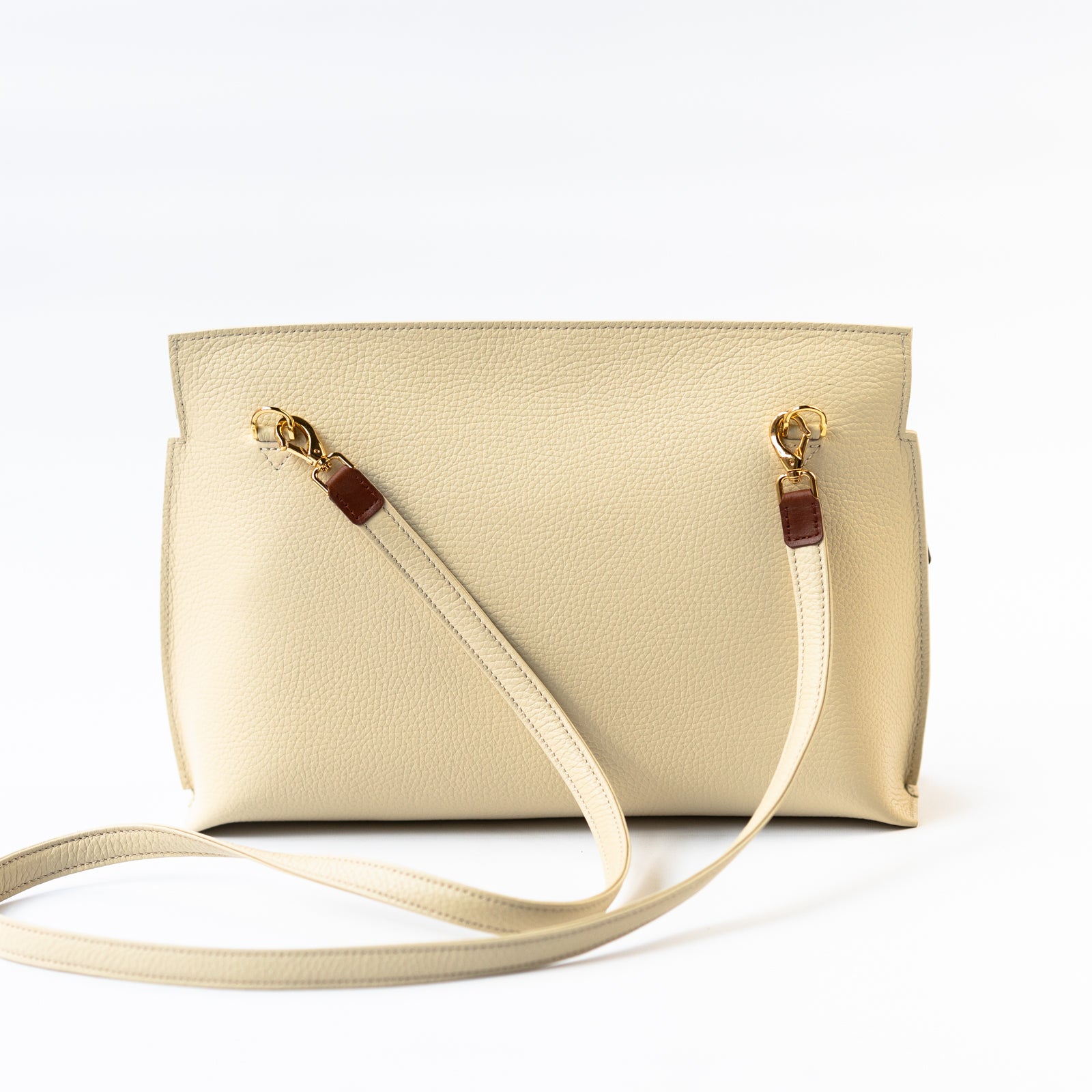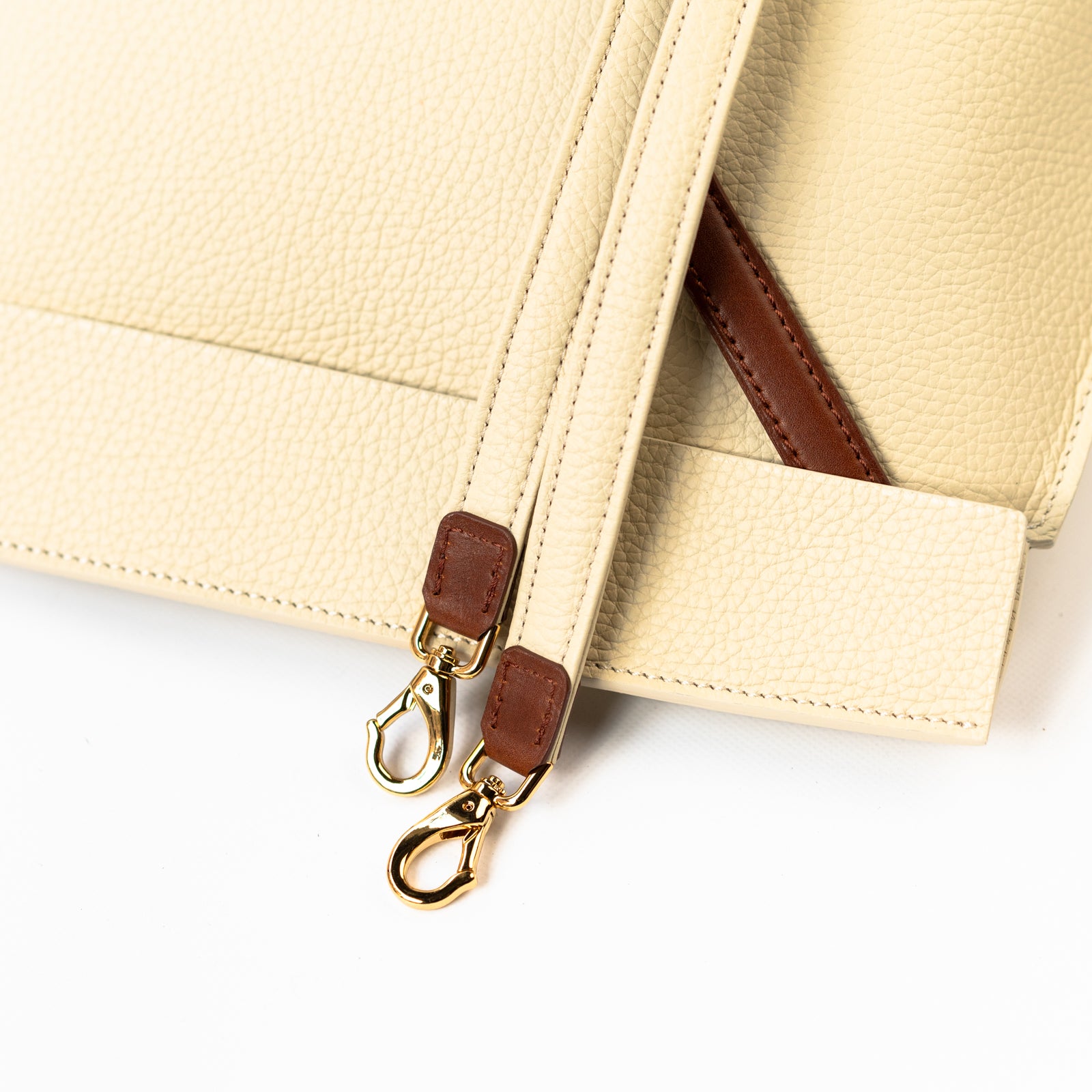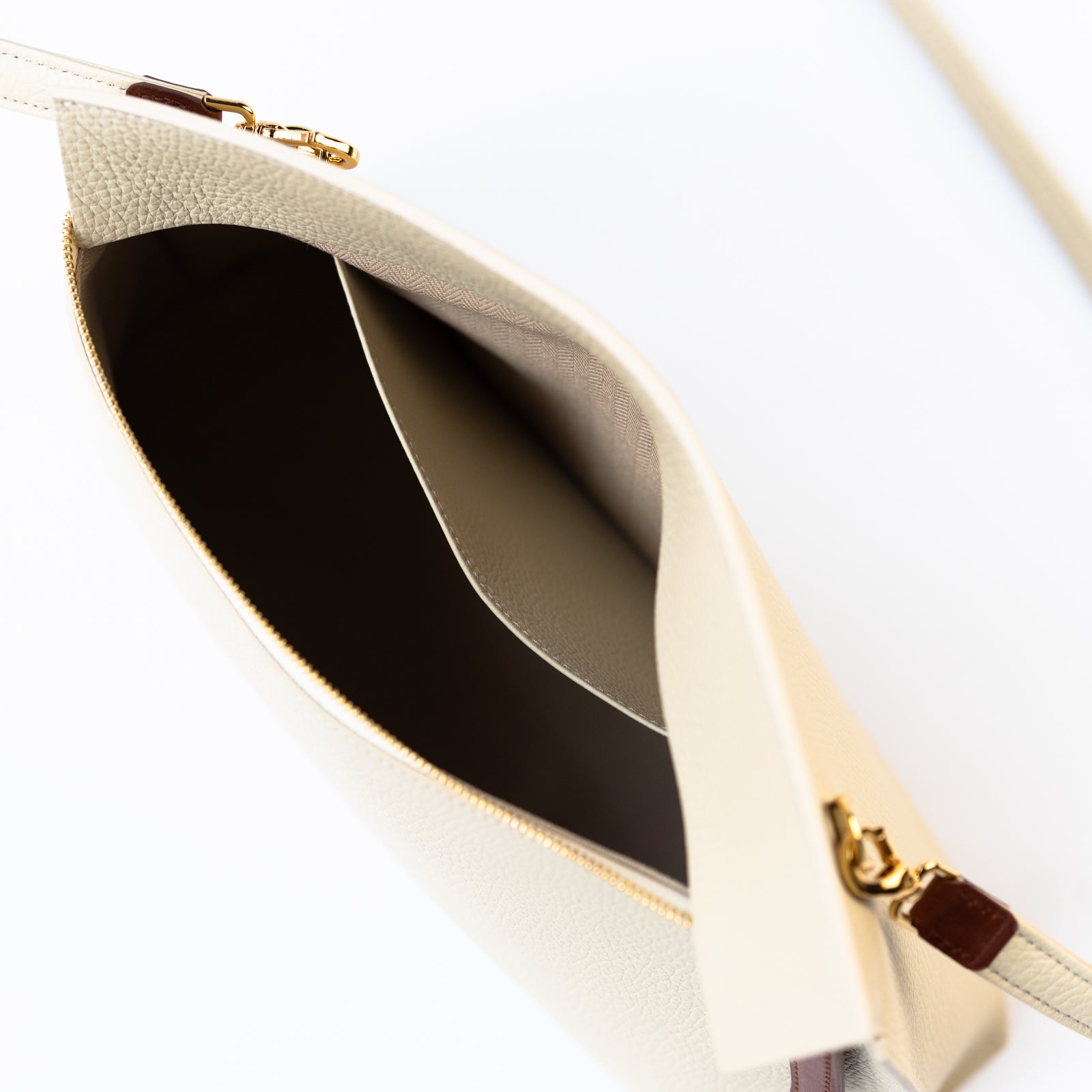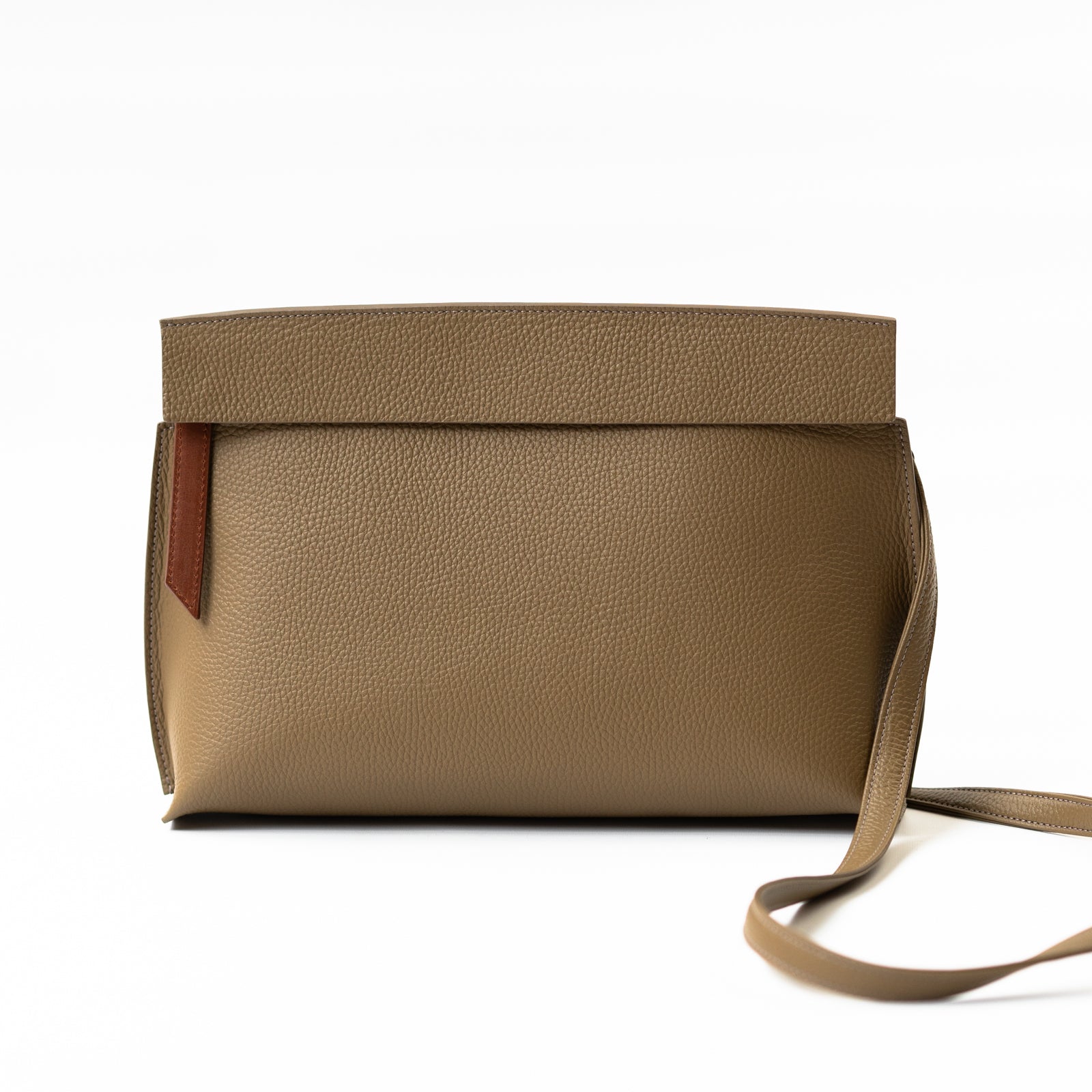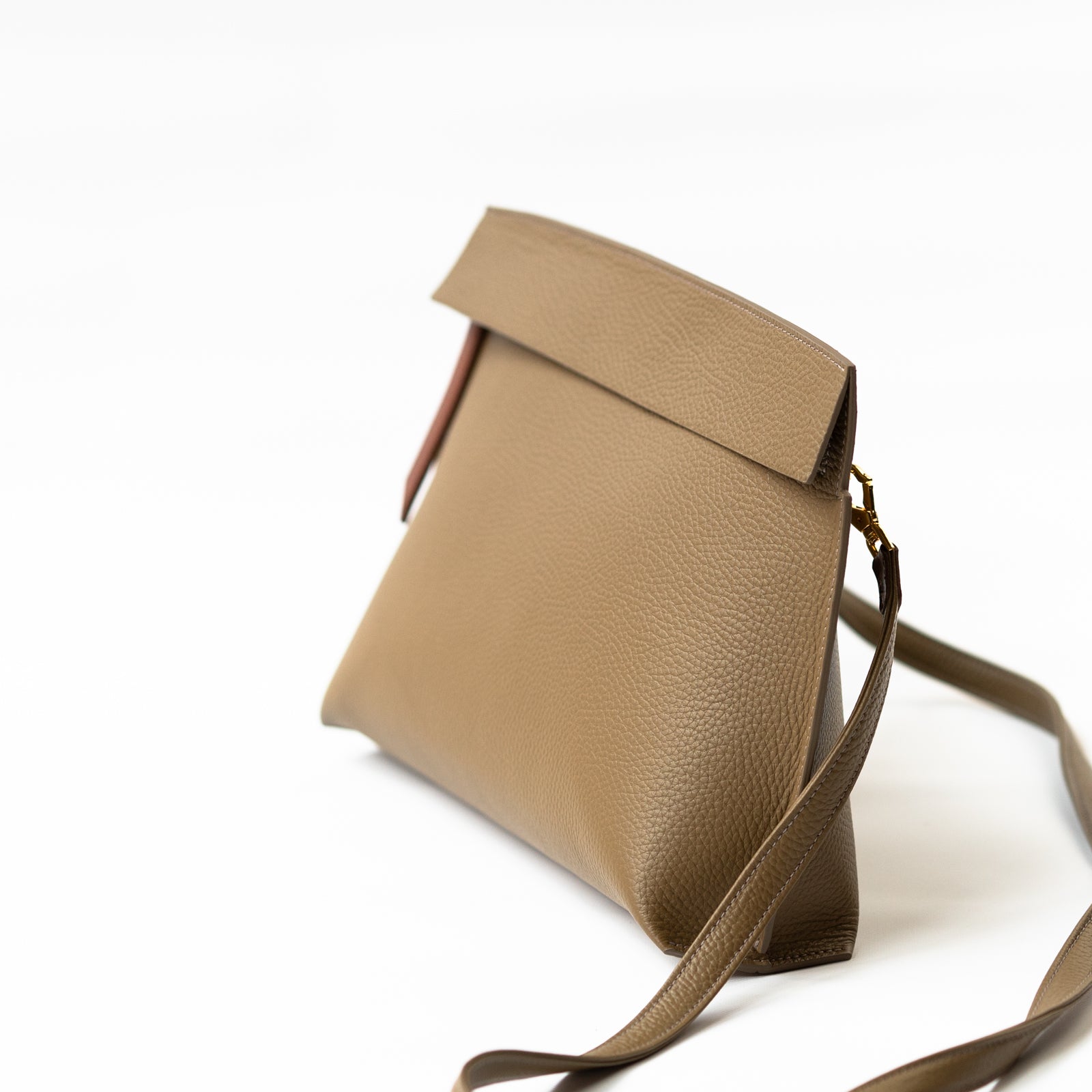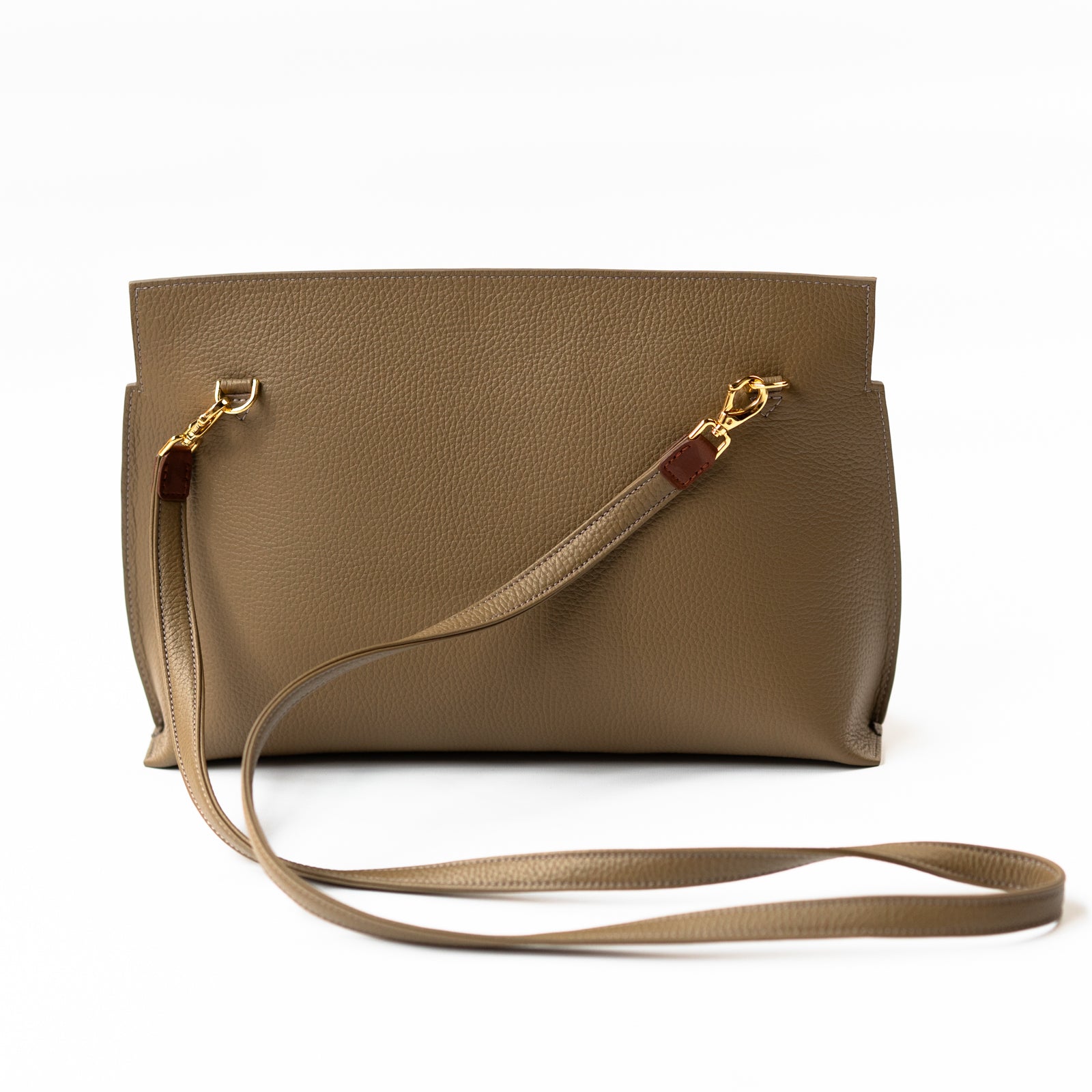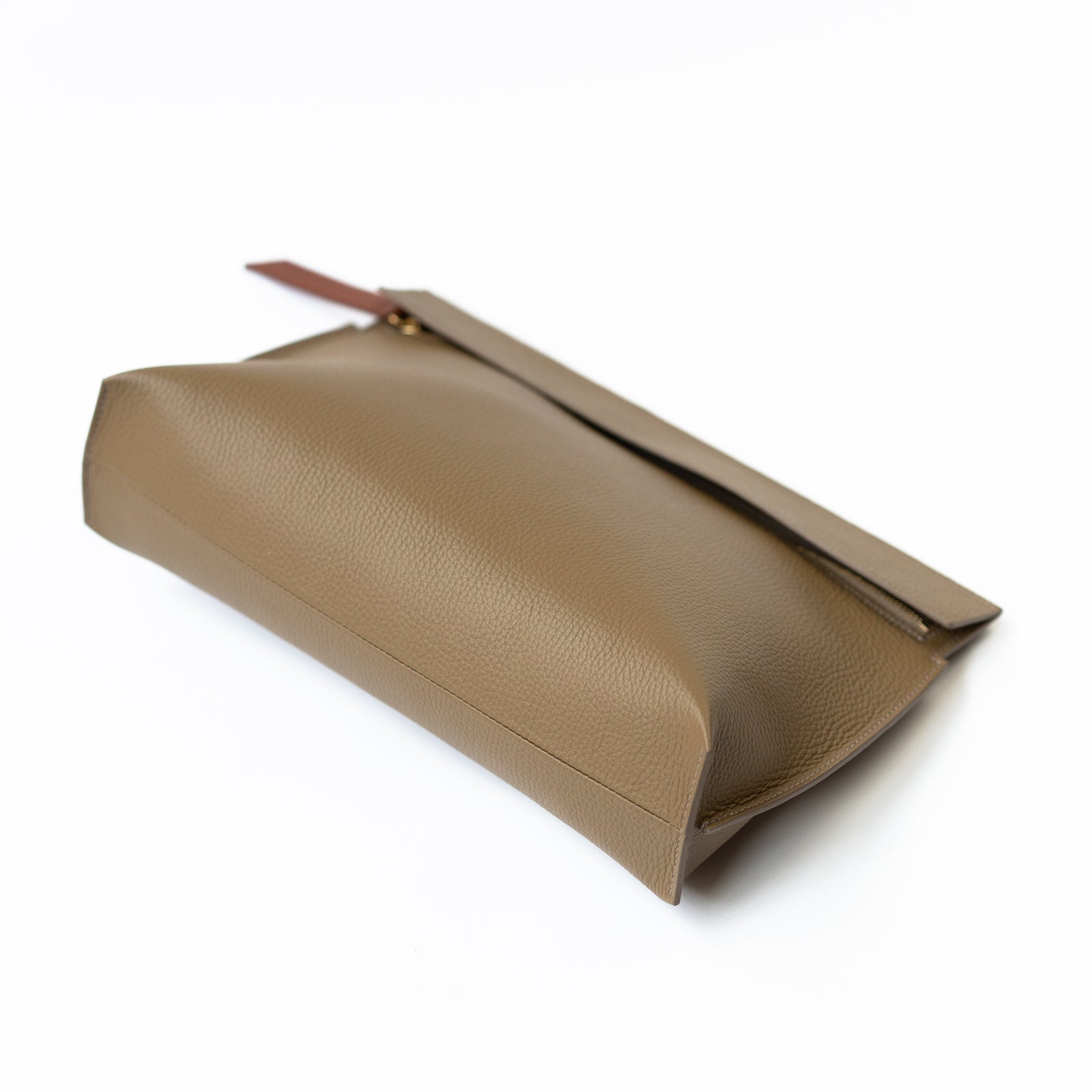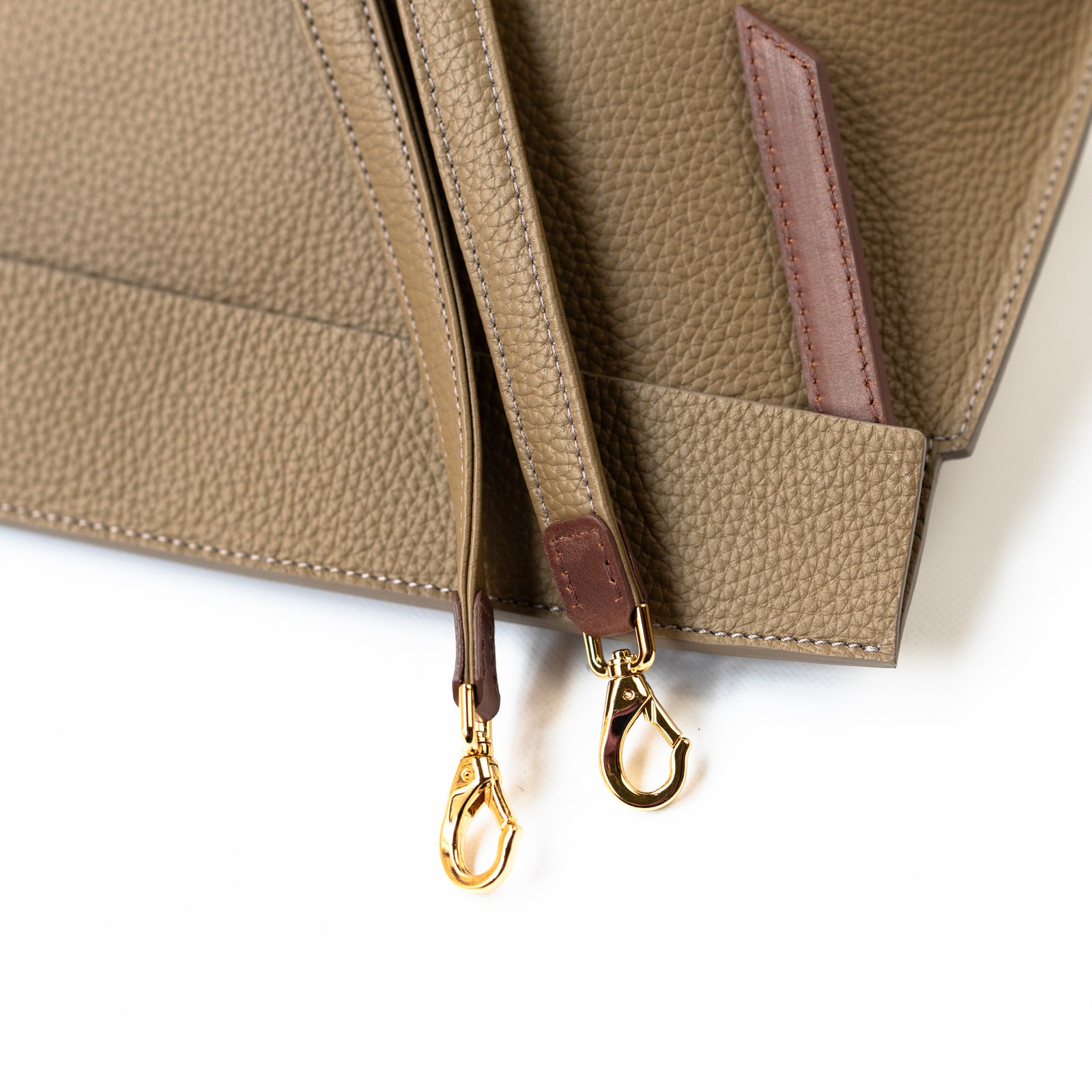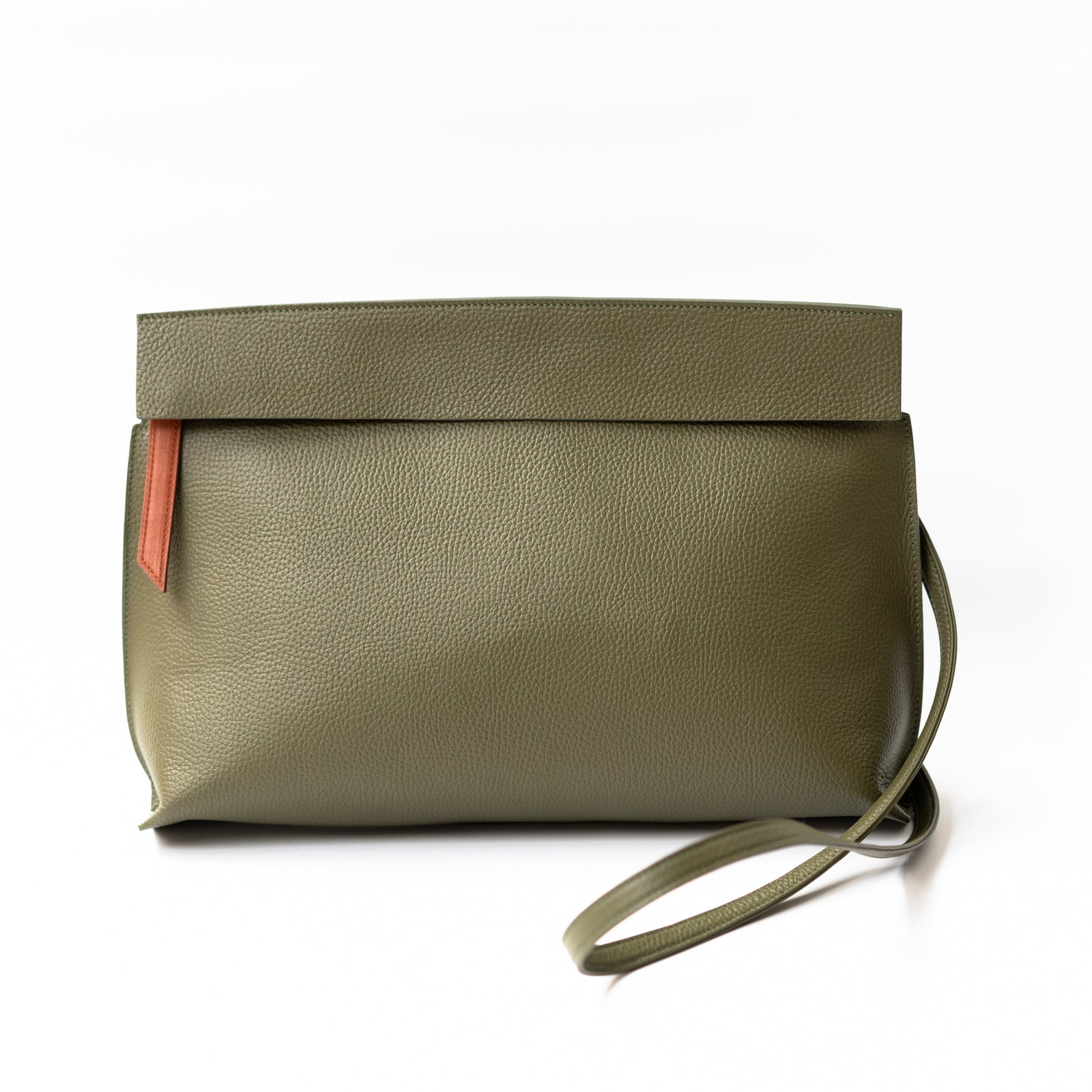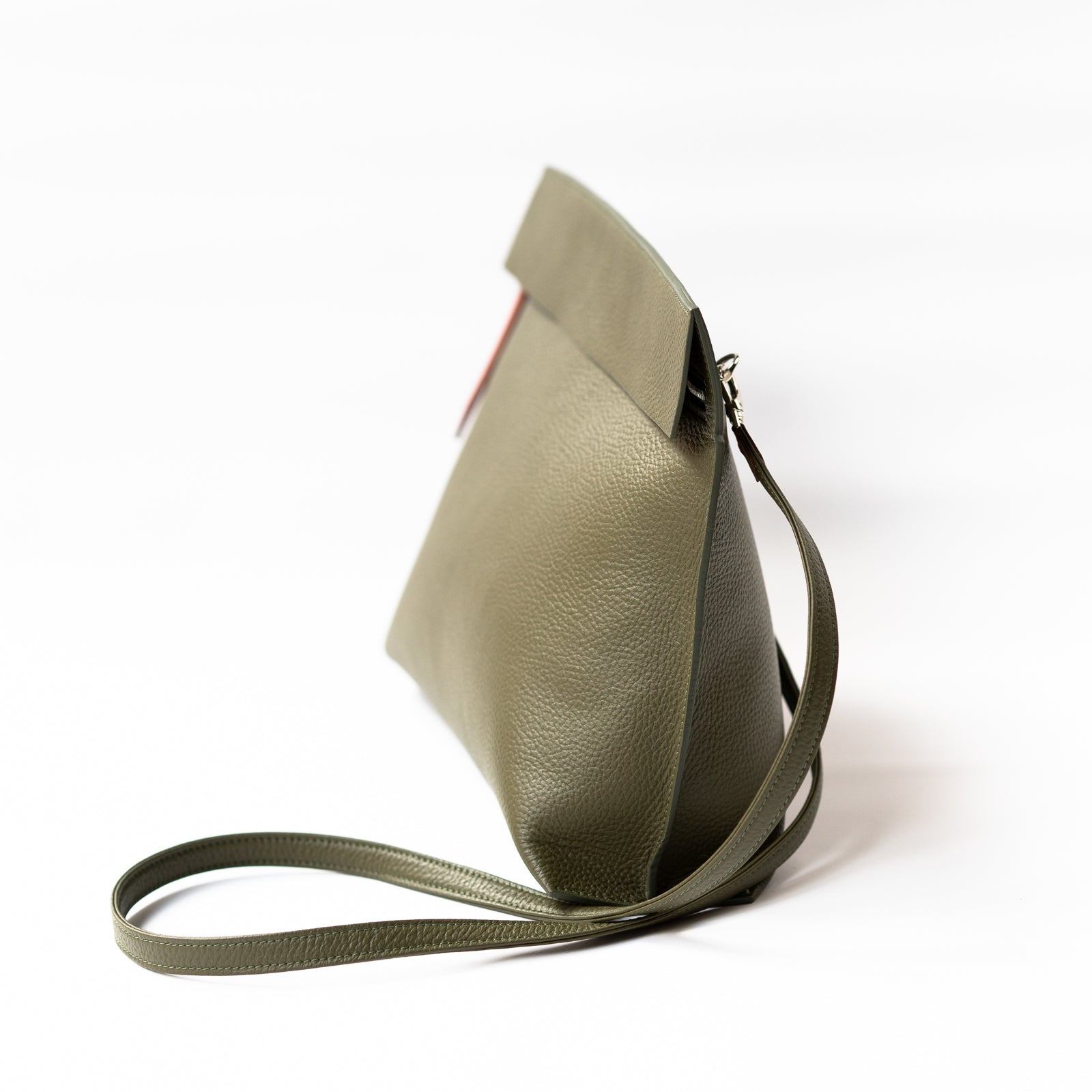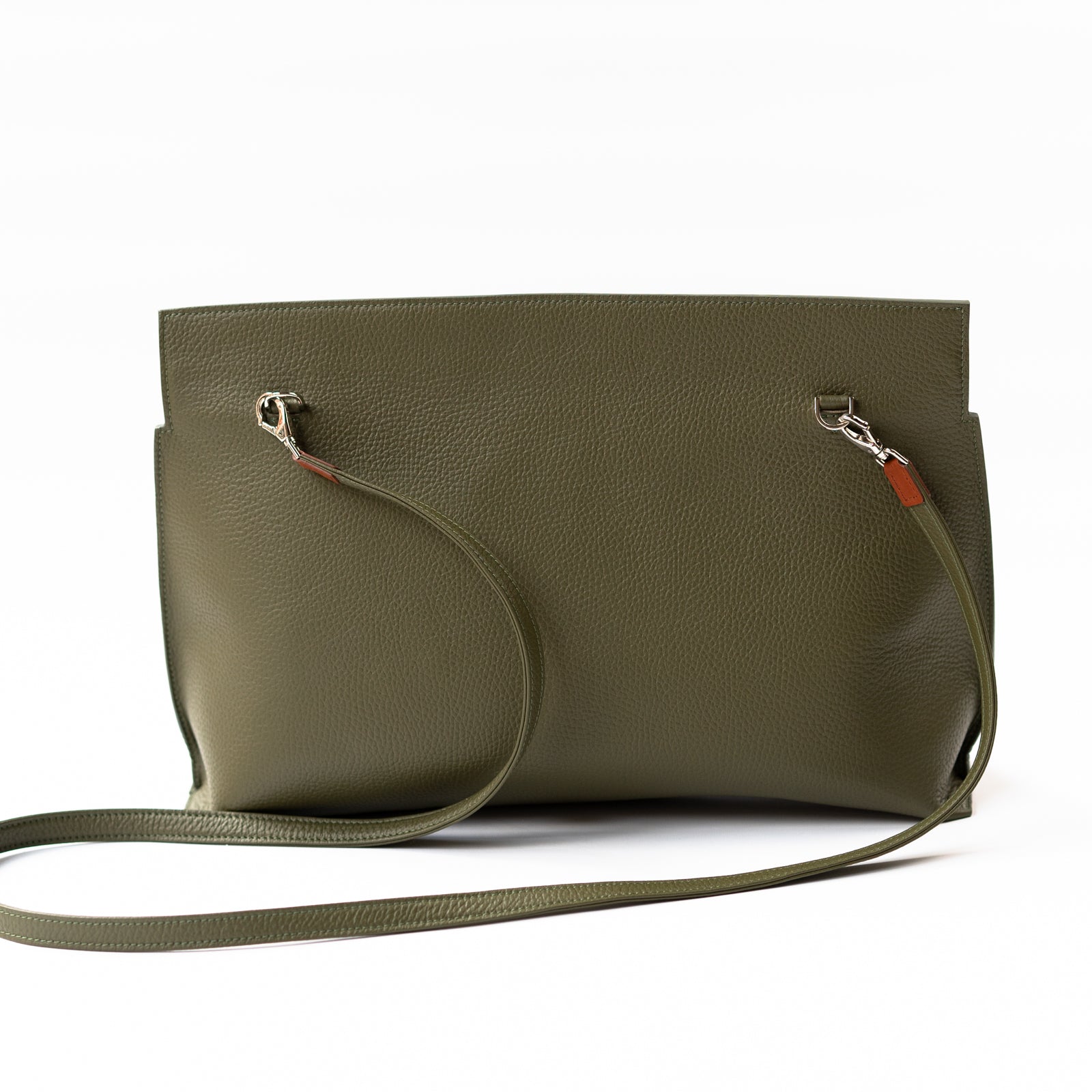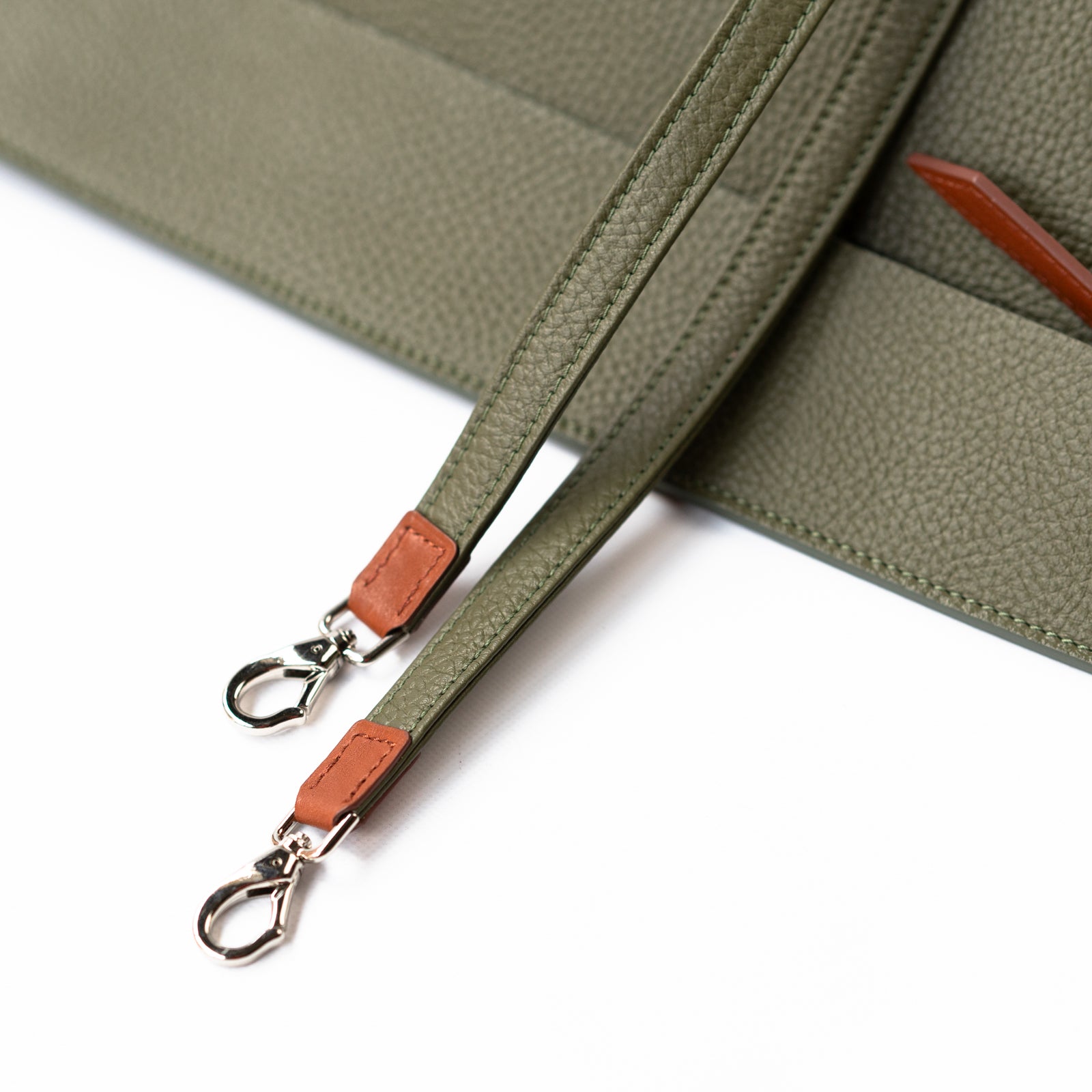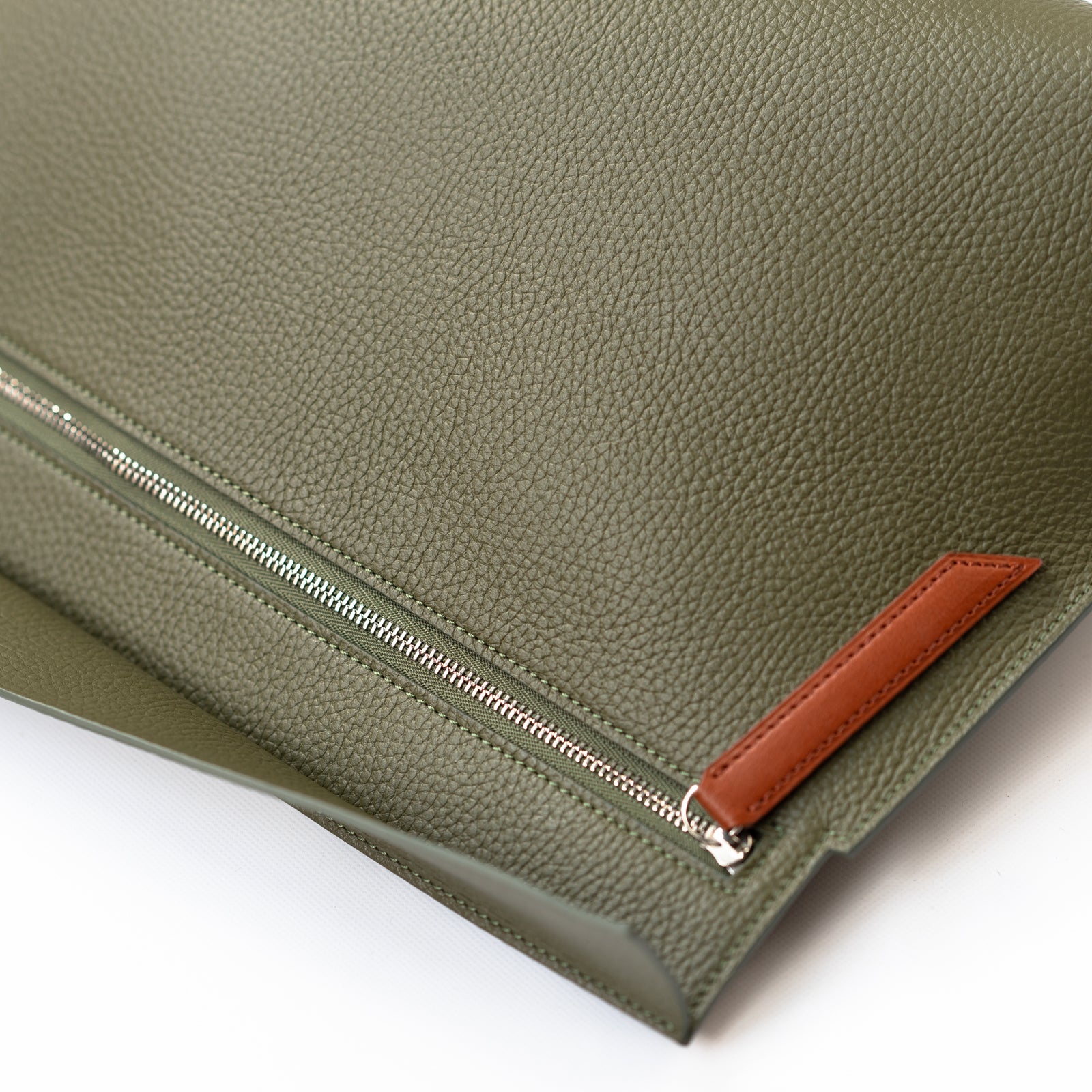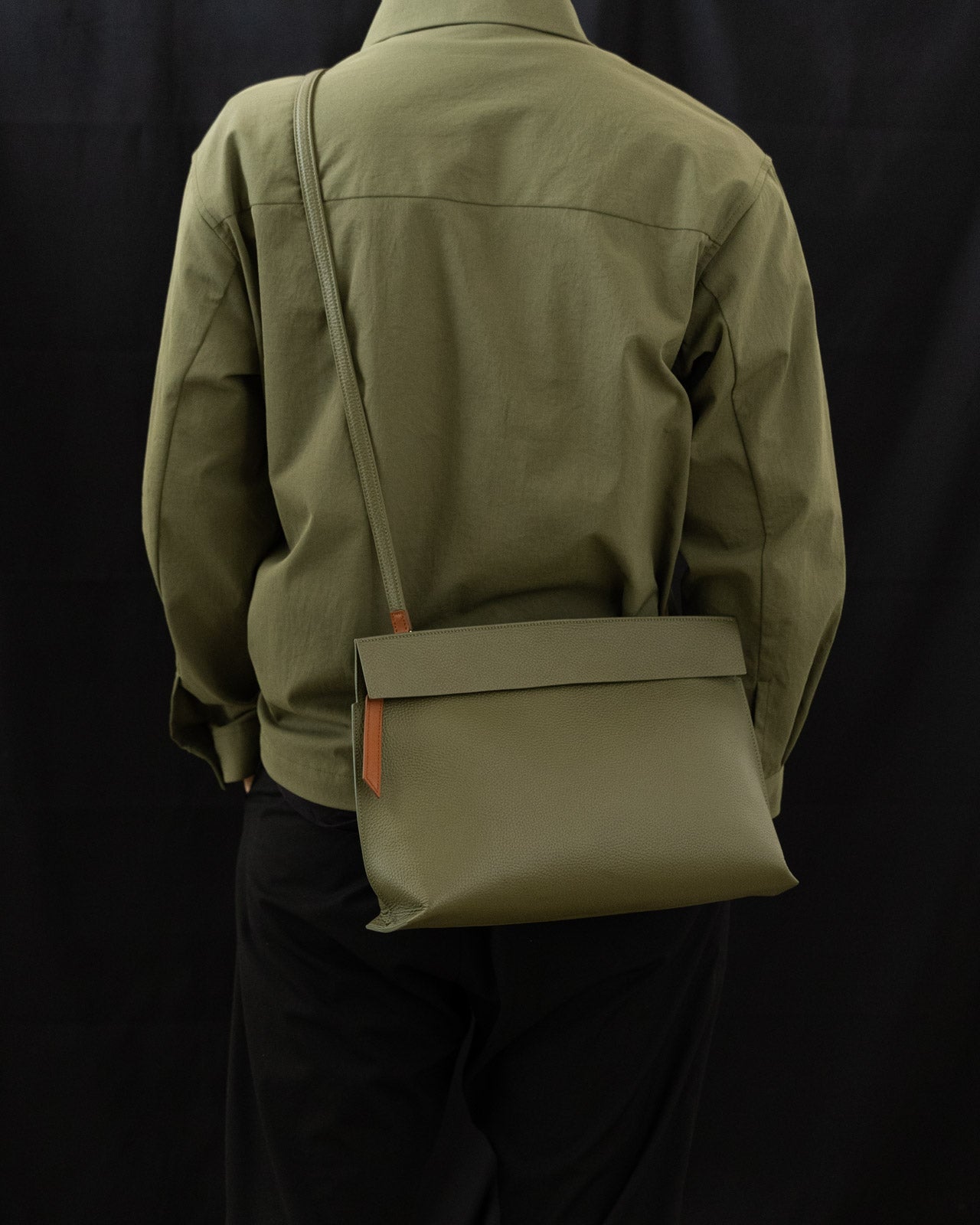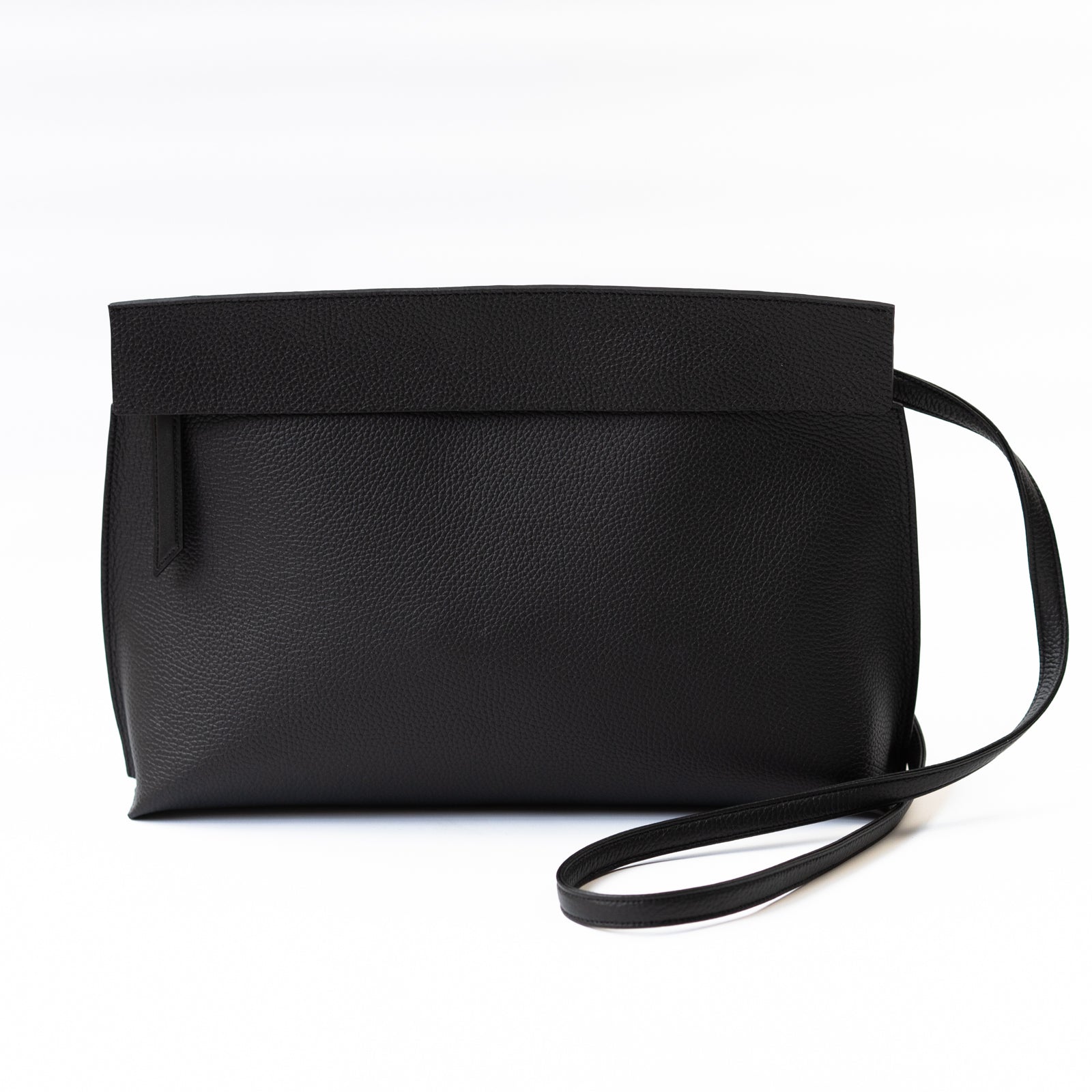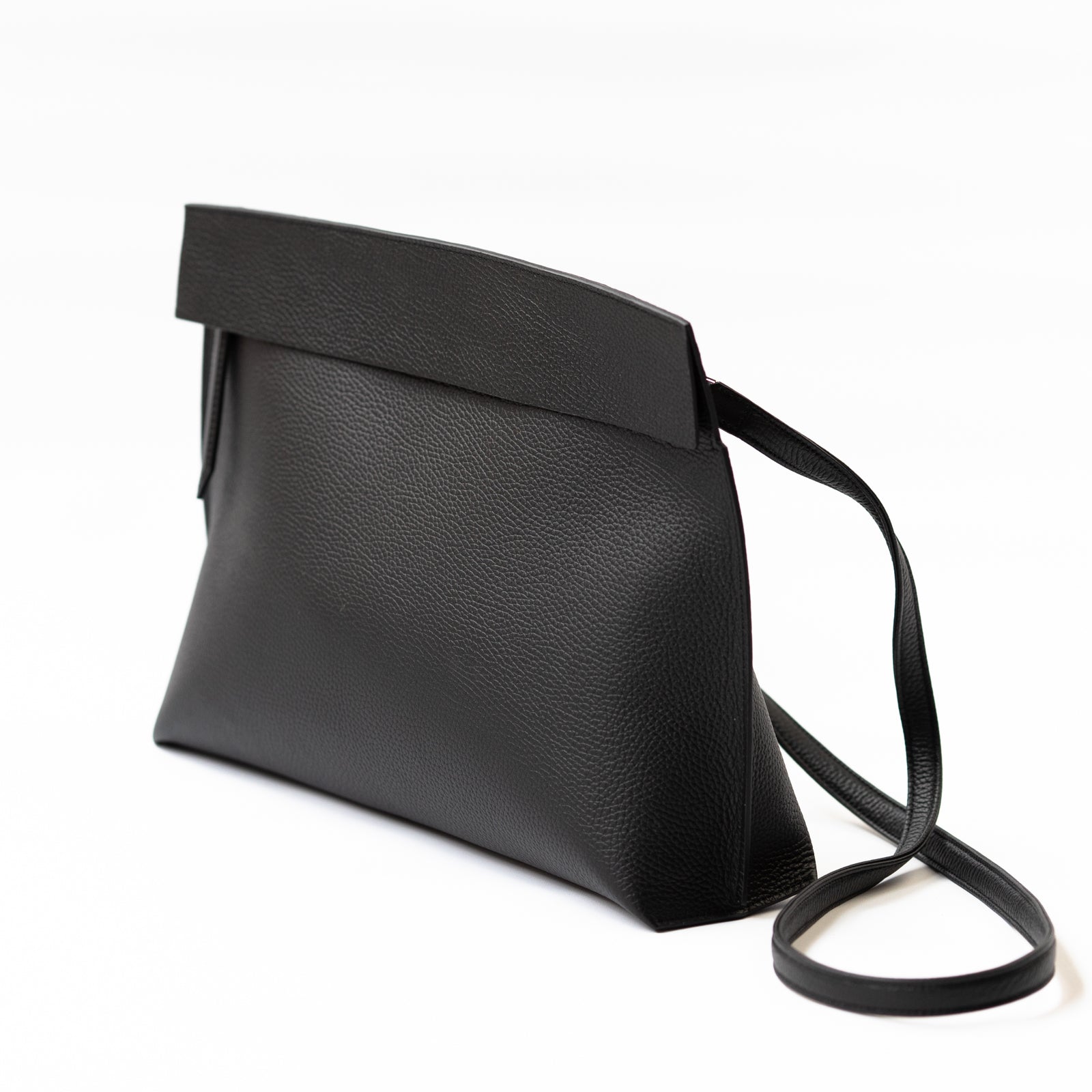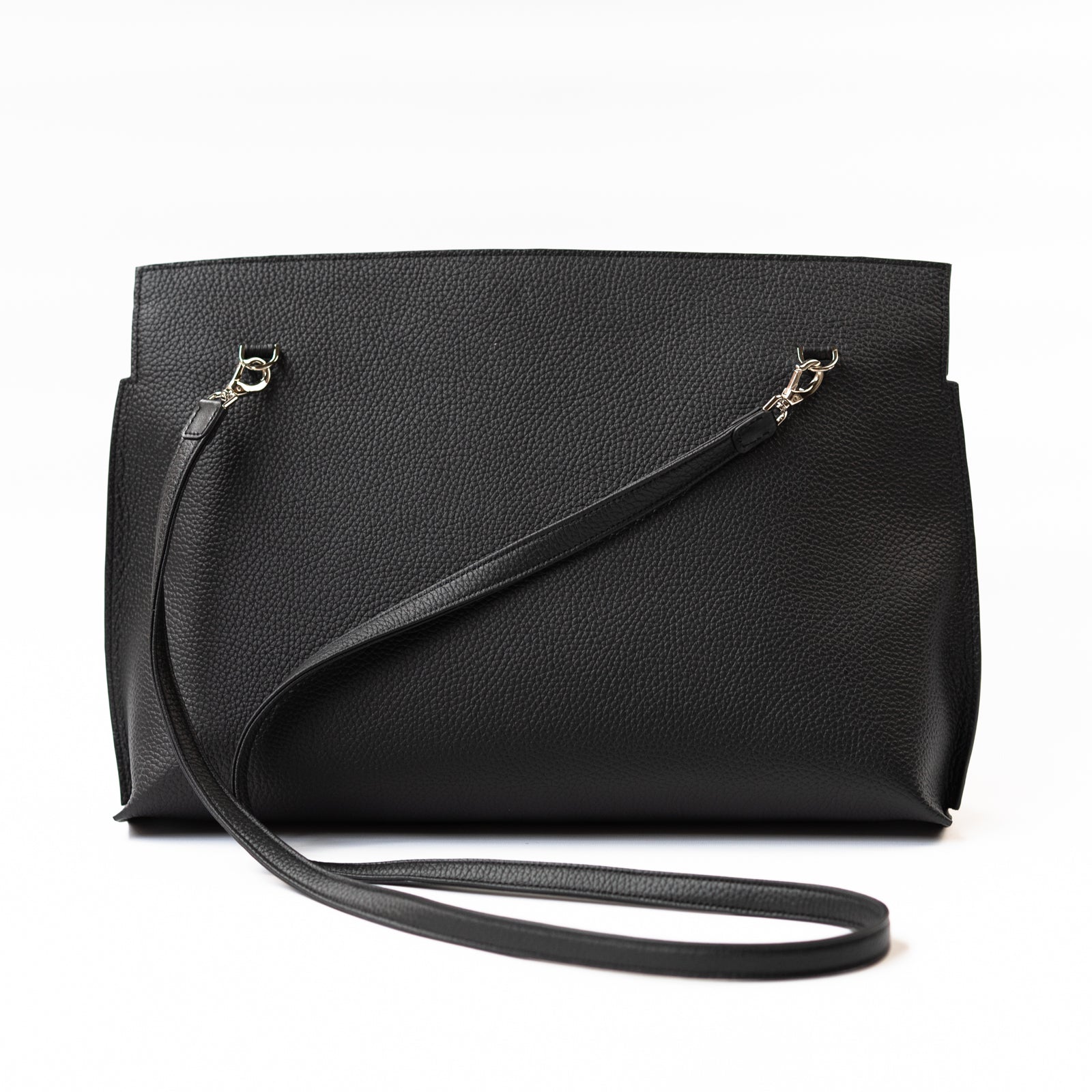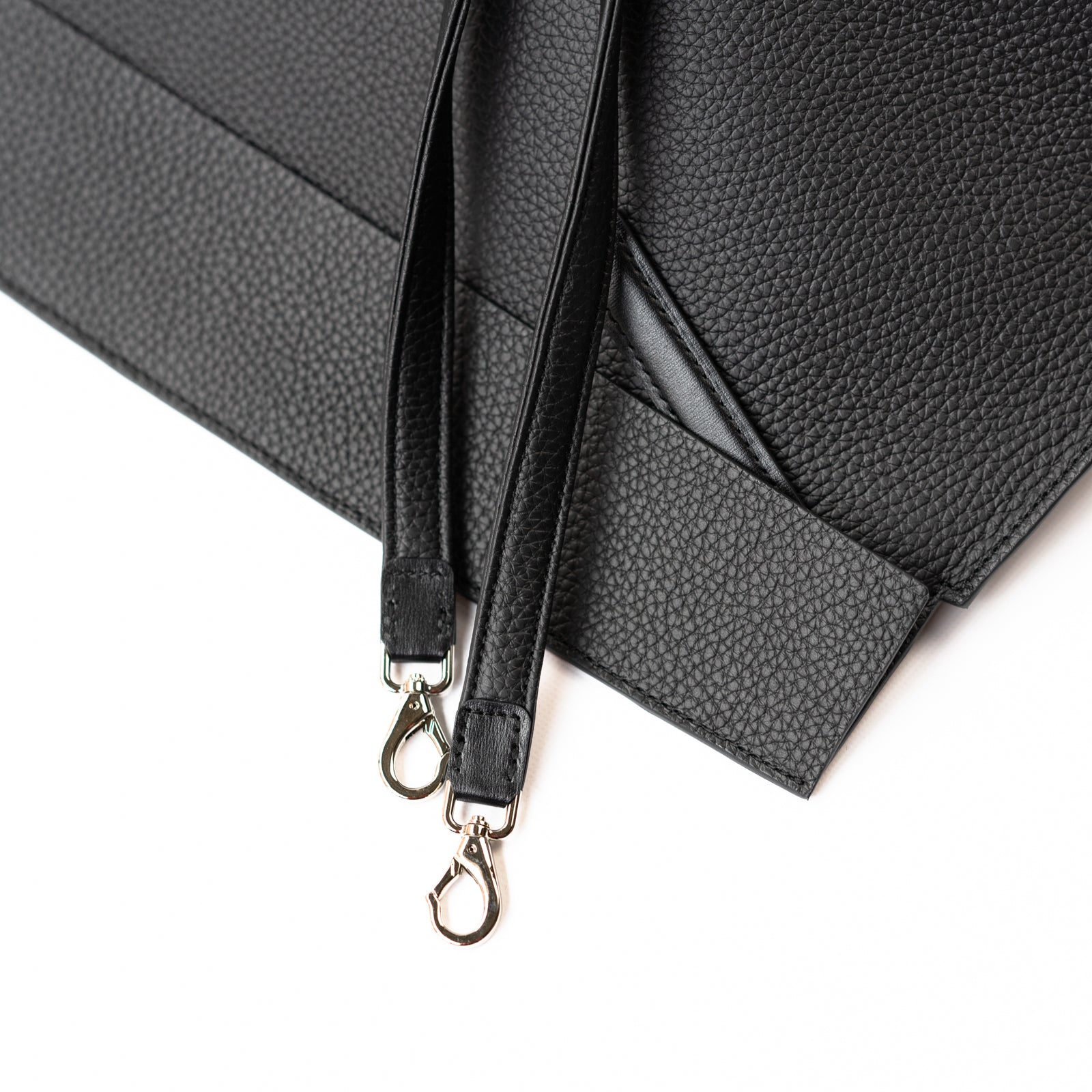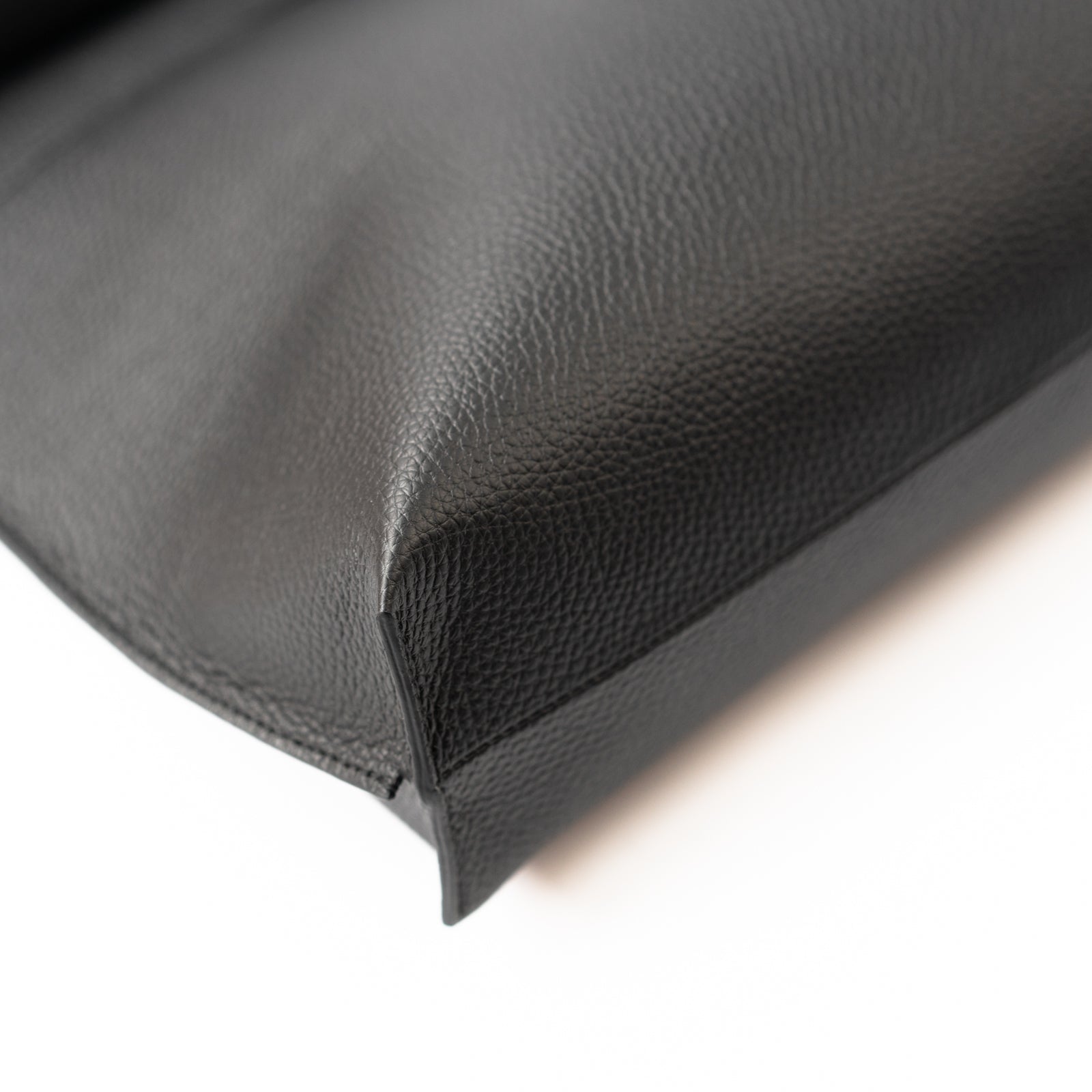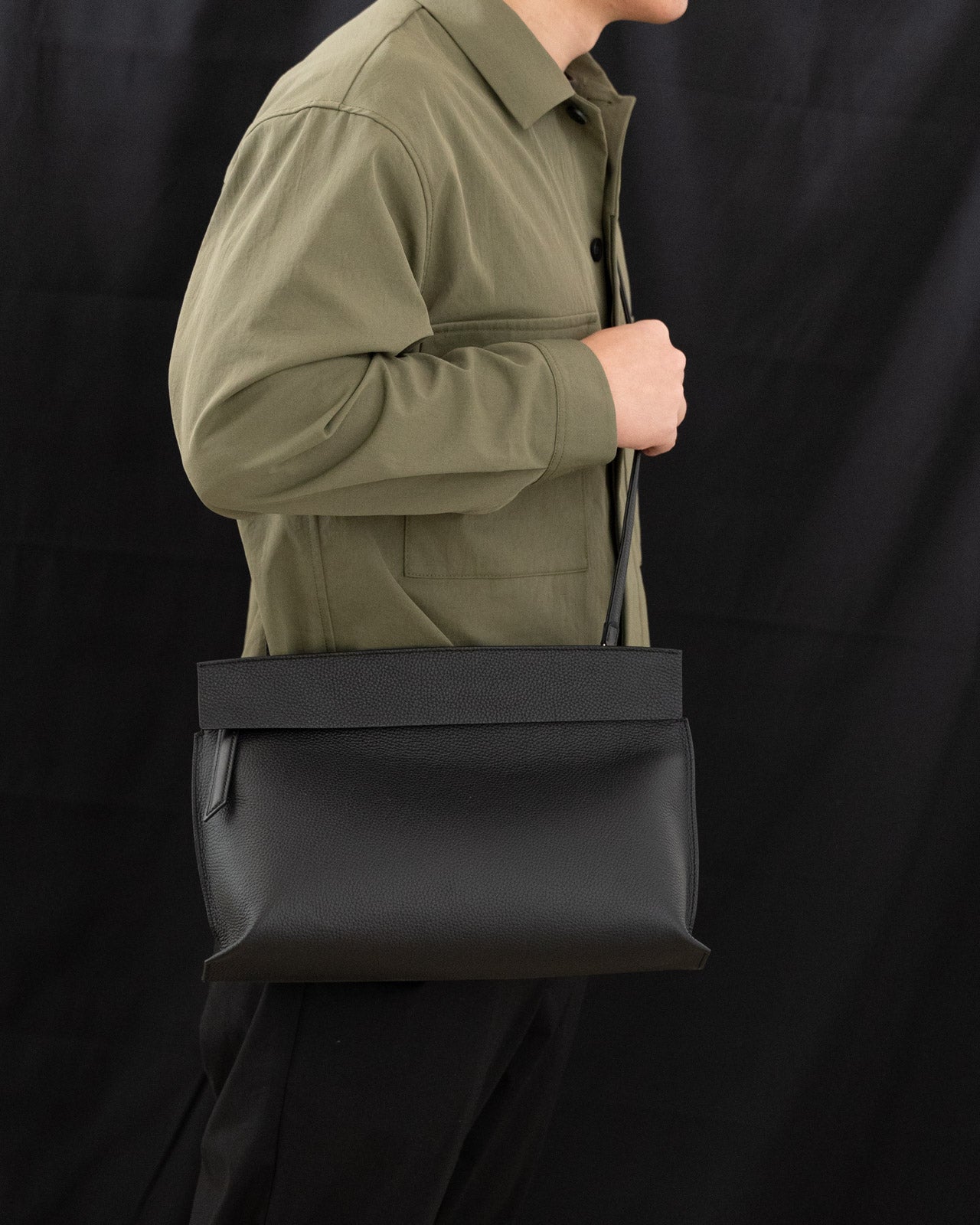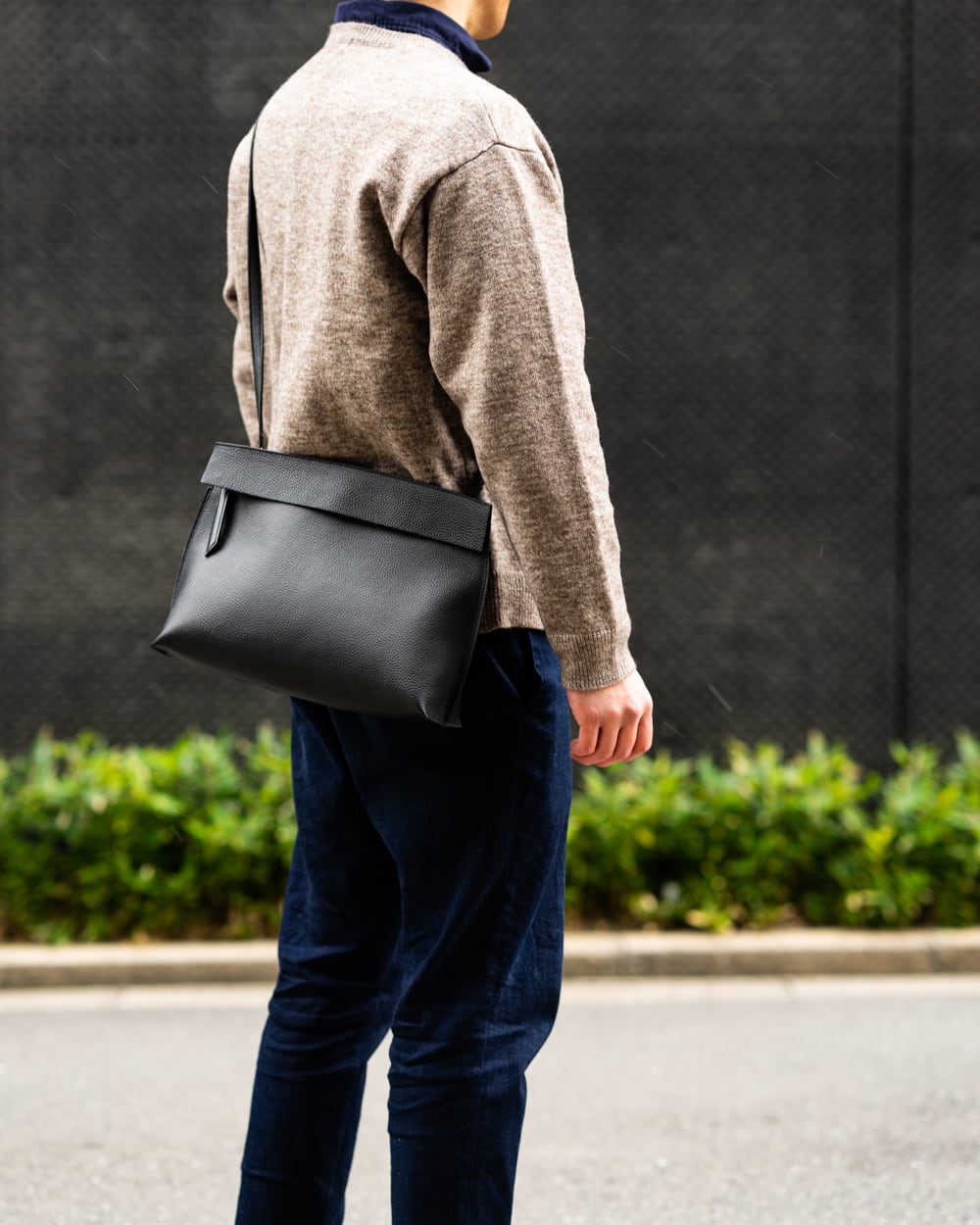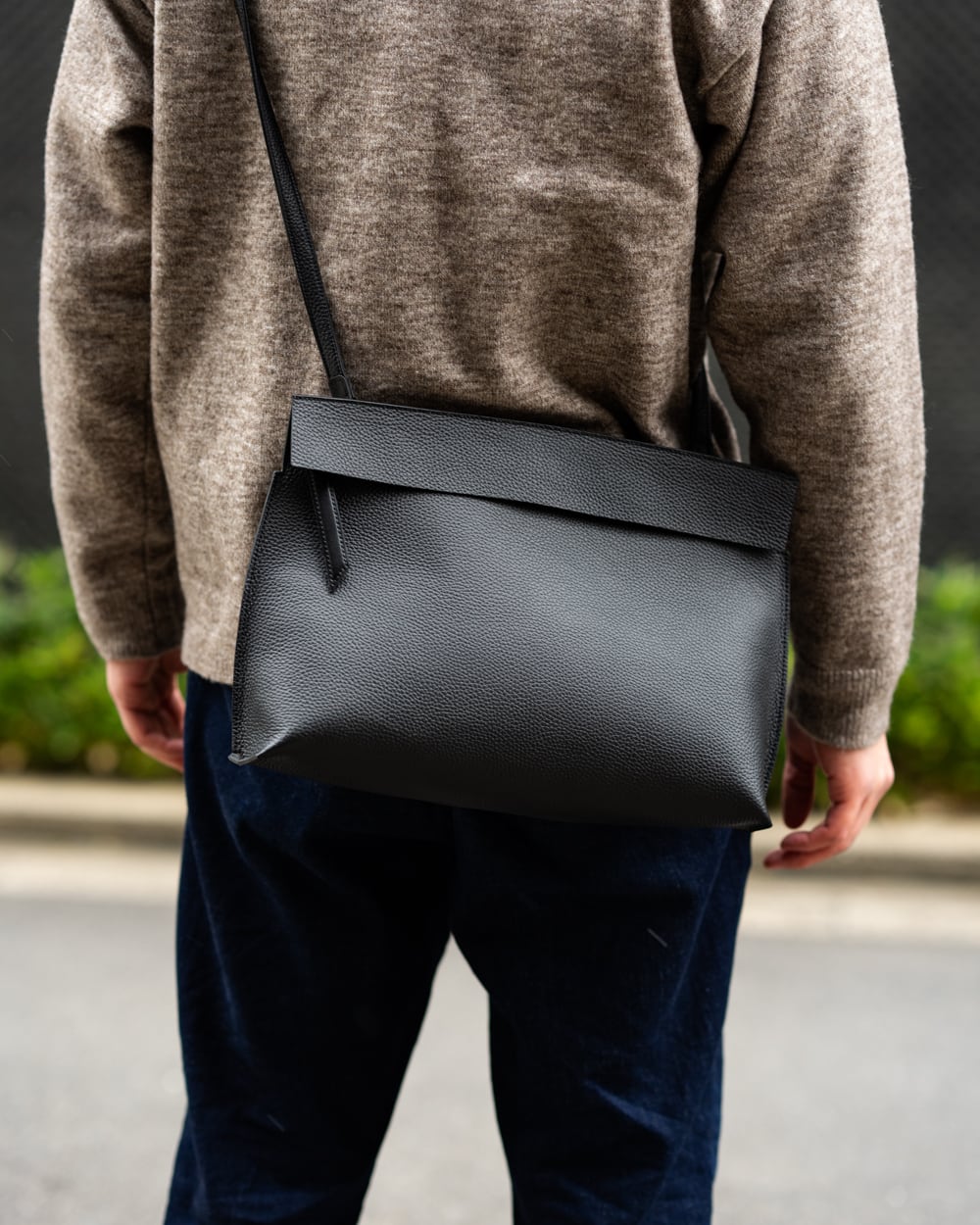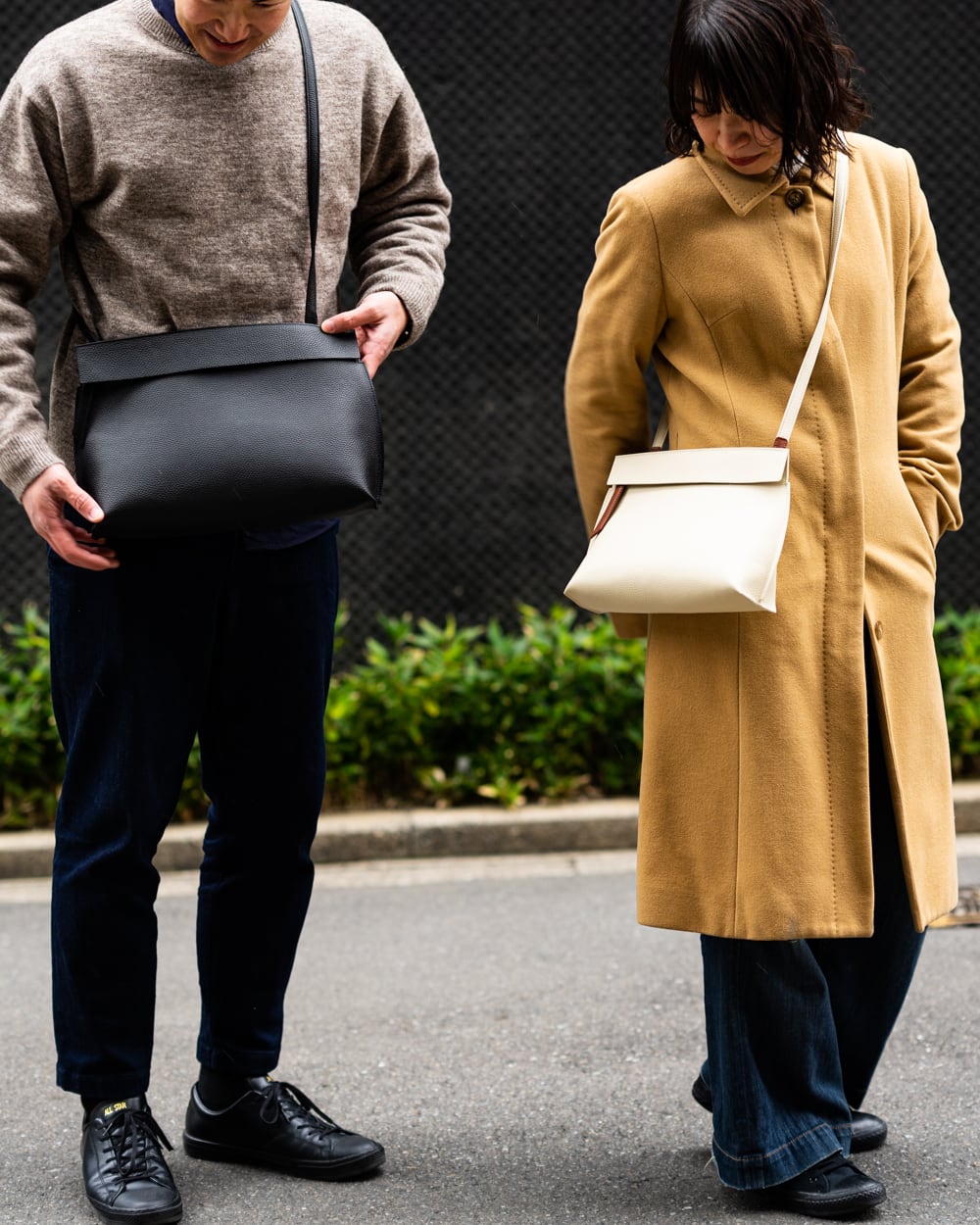 Livreur bag M/ Cuir Marsh
---
5 in stock
5 in stock
5 in stock
5 in stock
5 in stock

This bag, inspired by the vibe of a messenger bag, is named 'Livreur' after the French word meaning courier.

With its elongated and pleasantly plump form, it feels incredibly lightweight and boasts a soft texture when held. The zipper section for accessing your belongings is discreetly concealed beneath a flap, ensuring the zipper remains out of sight. This discreet design is a testament to the refined and stylish features of the Livreur bag.
As you move downwards, the gusset Widens, providing ample room to comfortably accommodate a 500ml (16.9 oz) PET bottle, even when placed horizontally. Additionally, there's plenty of space for items such as a long wallet, pouch, handkerchief, and more. Inside, there is a pocket that will fit a long wallet.
Although this bag cannot fit a MacBookAir, it will comfortably fit an iPad or any other tablet.


On the back, there is an attachment for a shoulder strap.
The base of the shoulder strap and the zipper pulls are crafted from a type of leather known as 'Veau Barénia' which introduces a durable and resilient aspect to the Livreur's soft and inviting design. Veau Barénia gains a beautiful sheen and character over time, allowing you to enjoy its evolving appearance as you use it.
It's a unisex design suitable for both men and women. It's also a perfect match for office casual attire, making it a recommended choice as a commute bag for those with minimal belongings. The soft leather fits comfortably against your body when worn diagonally.


The leather used for the exterior of the bag and its interior pockets is Cuir Marsh.
Cuir Marsh boasts remarkable characteristics: impeccable color rendition and a luxuriously soft texture. From the moment you begin using it, it gracefully molds to your hand, offering unparalleled comfort and effortless usability. Notably, its exceptional durability resists both color fading and discoloration, ensuring its seamless integration into your daily life. With a rich array of colors, this domestically sourced leather exudes a gentle palette that elegantly resonates with the discerning sensibilities of Japan.


For the pull of the fastener and the base of shoulder straps we have used Veau Barénia.
This leather is a blend of tannin and chrome tanning processes, combining the rich, natural appearance of vegetable-tanned leather with the vibrant coloration of chrome tanning. It is slightly softer than Veau Epsom leather and has a smooth, untextured surface. Initially, it has a somewhat matte texture, but with use, gradually gains a subtle sheen.
As it contains tannin, it has the characteristic leather scent reminiscent of vegetable-tanned leather. Unlike embossed leather, it's more prone to showing marks, but it's a recommended choice for those who appreciate leather that develops character over time.

<Material/Color>
Exterior and interior pockets: Cuir Marsh
Interior: Cloth
Zipper Pull and Shoulder Strap Base: Veau Barénia / Veau Barénia / Brown・ Box calf / Black
Fastener and metal parts: Gold plated or silver colored


<Size>
-Bag-
W35cm×H24cm×D8cm
(W:13 3/4 in x H:9 1/2 in x 3 1/4 in)

-Shoulder strap-
L:120cm x W:1.5 cm
(L:47 1/4 in x W: 1/2 in)

Model (F) 157cm (5'2")
Model (M) 178cm (5'10")
shopping guide

About payment

The following payment methods are available.
credit card
PayPal
Google Pay / Apple Pay / Shop Pay

Regarding delivery

The shipping fee is a flat rate of 770 yen including tax.
Free shipping is available for orders totaling 55,000 yen (tax included) or more.
If in stock, we will ship within 5 business days.
If the item is out of stock or made to order, we will inform you of the delivery date separately.

About returns and exchanges

If the product is defective, we will accept returns or exchanges of the product. Please contact us within one week after receiving the product.
Choose options