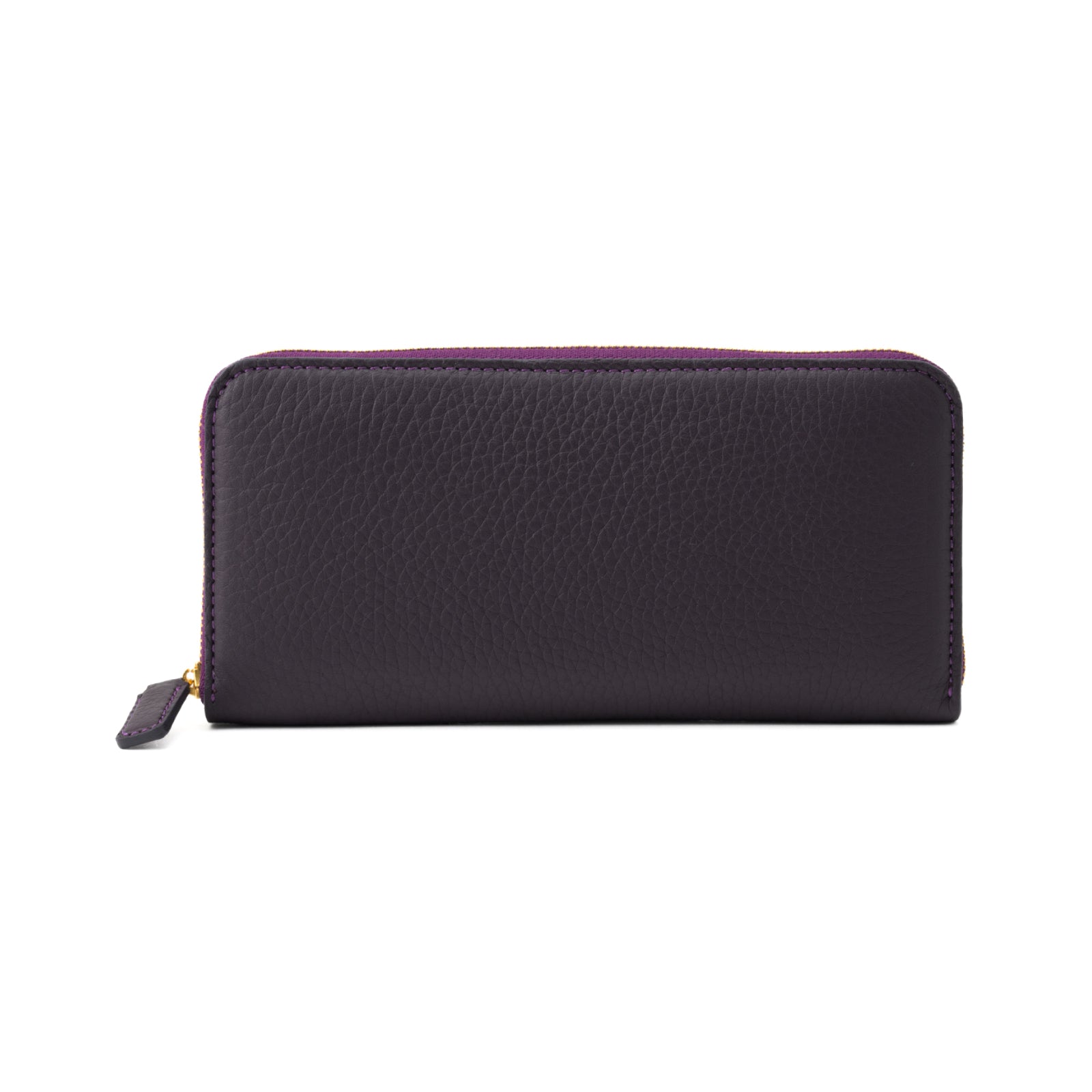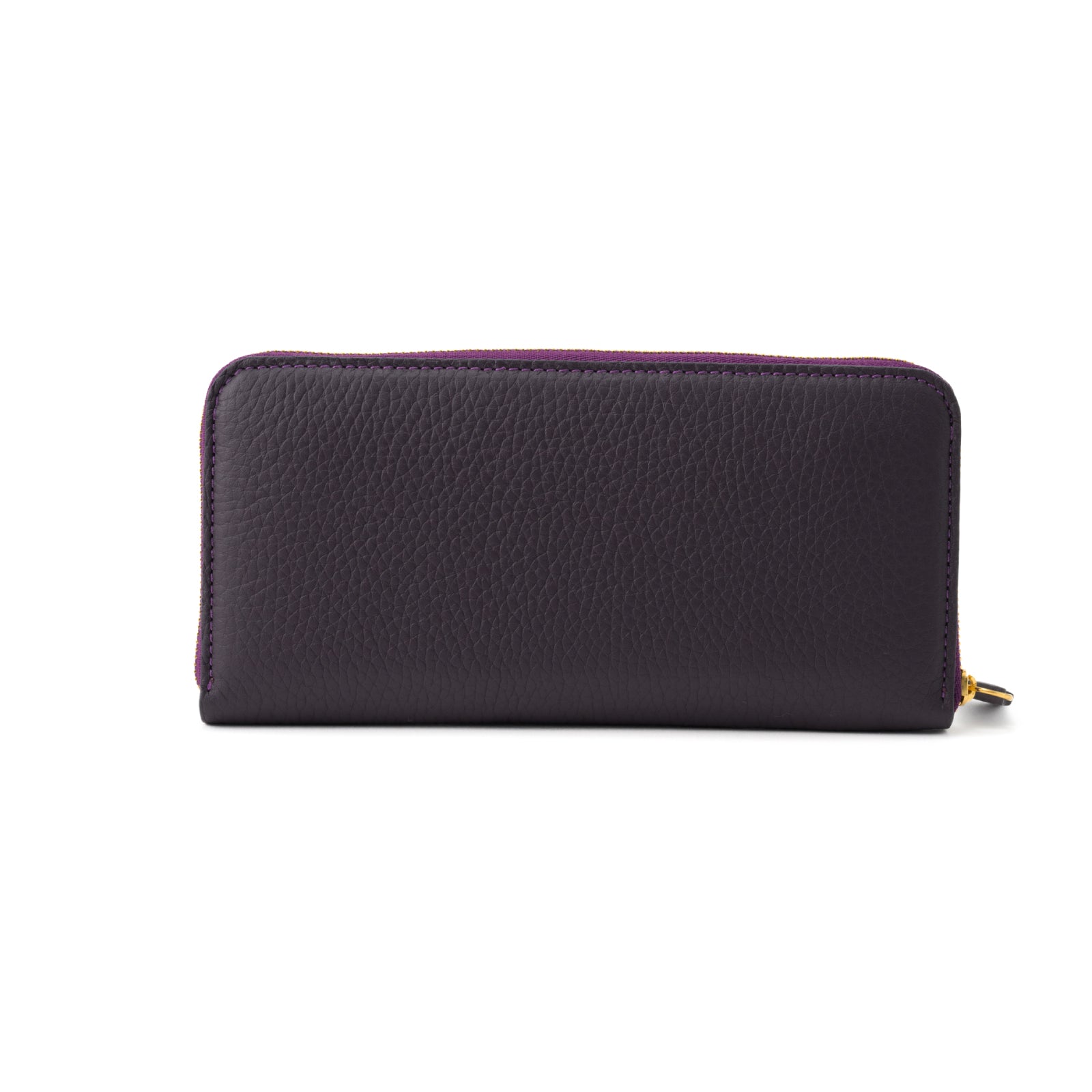 Round zipper long wallet 8 cards Taurillon Clemence/Leisin
---
5 in stock
5 in stock
5 in stock
A basic and easy-to-use long wallet made from ``Taurillon Clemence'', a French shrink leather (cowhide).
The essence of philosophy is packed into a classic round zipper type long wallet.
Although it is simple, the unique python pattern accentuates this wallet with a strong presence.
The inside has 8 card pockets, a bill pocket, and a zippered coin purse.
The round zipper type gives you peace of mind that you can't see what's inside.
The zipper uses YKK's high-grade zipper Excella, so it opens and closes smoothly and stress-free.
Although it is a small detail, the zipper pull is a part that is often touched, so it is made of the same leather as the exterior material so that you can feel the texture of the leather.
The handle is made with layers of leather for durability, so it will not wear out even after several years of use.
We also paid attention to the size.
We have repeatedly made small adjustments to the pattern in pursuit of the smallest possible size without sacrificing usability.
We use a combination of multiple types of core materials in areas that are not visible from the outside so that you can feel the right amount of fluff and luxury when you hold it in your hands.
The compact size fits well in a woman's hand, making it feel comfortable every time you pick it up.
<Leather>
This wallet is made from ``Taurillon Clemence'', a French shrink leather (cowhide).
Beautiful grain and good coloring are the characteristics of Taurillon Clemence.
You may think that soft leather is easily damaged, but it is actually a tough material that resists scratches and stains.
The soft and fluffy texture will make you feel happy every time you pick it up.
The interior is made of Japanese embossed cowhide (genuine leather) Cuir Minerva.
This is an original leather packed with our philosophy.
Cuir Minerva is a durable leather that is made of a firm material that does not lose its shape and is resistant to scratches and stains.
The special paint used on high-quality European leather gives the leather its rich expression and beautiful color.
*The outer color of this wallet is all ``Leisin'', and the interior color is available in 3 color variations.
<Specifications>
Gusseted bill pocket x2
Gussetless free pocket x2
Card pocket x8
Zipper coin purse x1
gold hardware
<Size>
W19.5xH9.5xD2cm
Weight: 170g
shopping guide

About payment

The following payment methods are available.
credit card
PayPal
Google Pay / Apple Pay / Shop Pay

Regarding delivery

The shipping fee is a flat rate of 770 yen including tax.
Free shipping is available for orders totaling 55,000 yen (tax included) or more.
If in stock, we will ship within 5 business days.
If the item is out of stock or made to order, we will inform you of the delivery date separately.

About returns and exchanges

If the product is defective, we will accept returns or exchanges of the product. Please contact us within one week after receiving the product.
Choose options