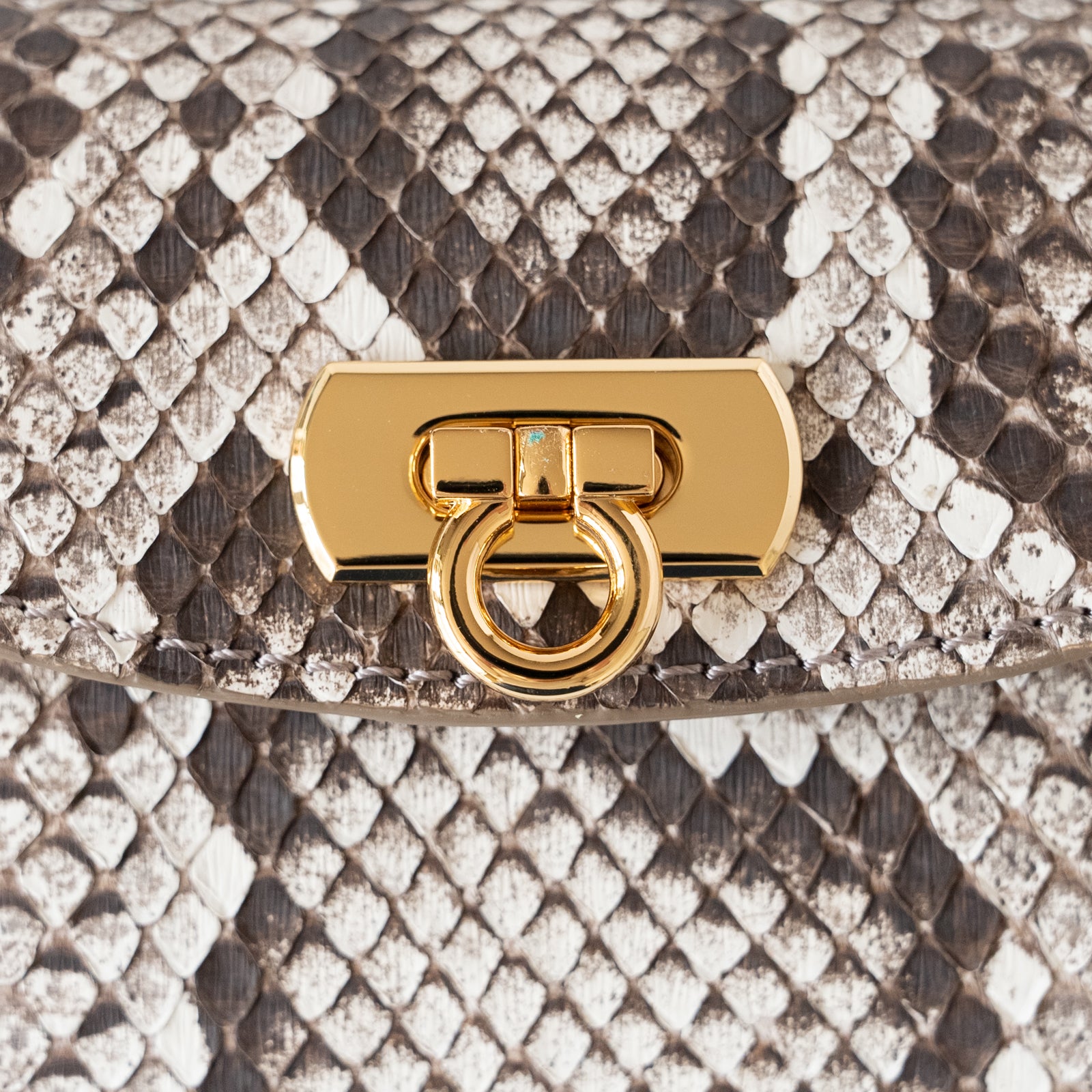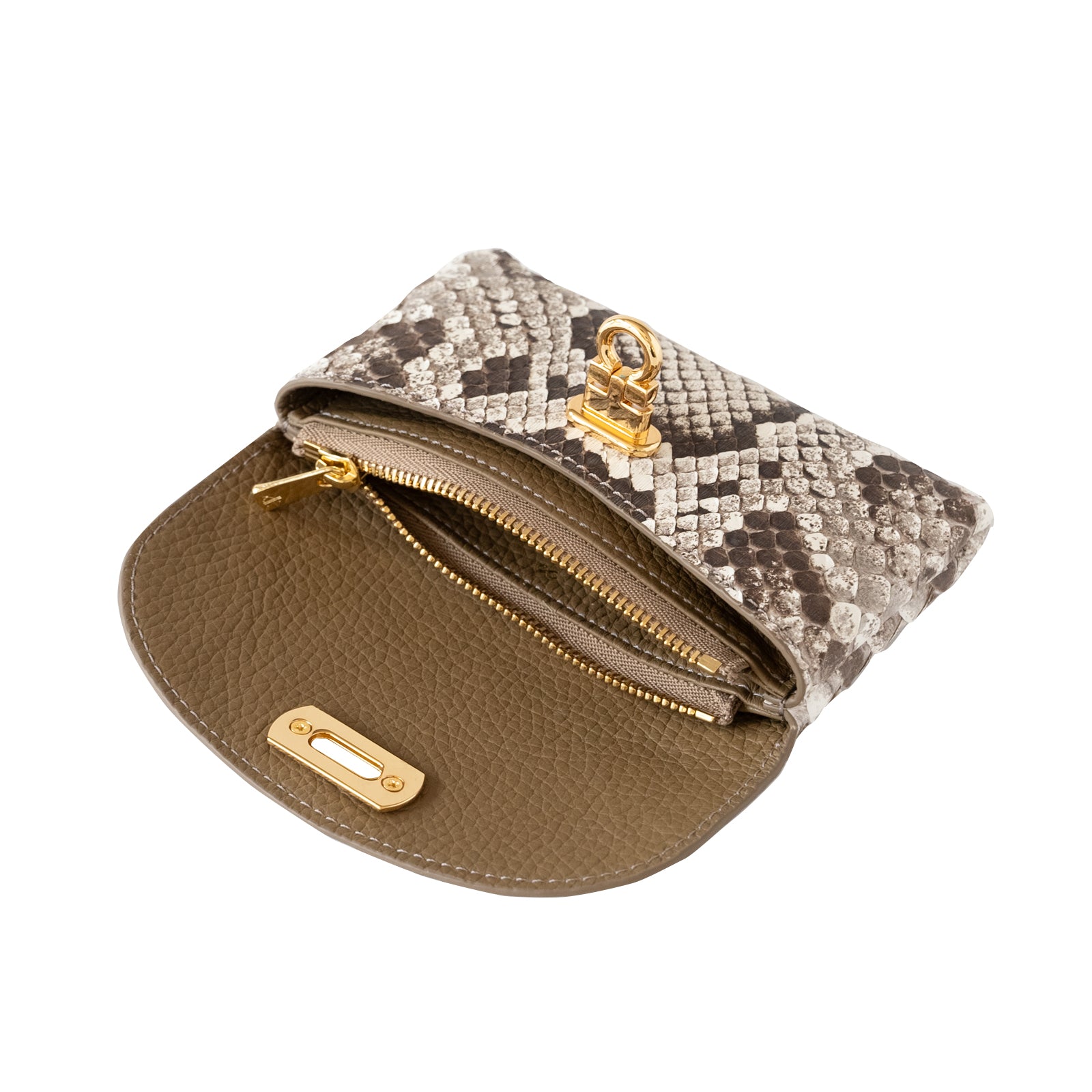 Leather flap middle wallet / Python
---
A luxurious yet lightweight twist on the medium sized member of our flap wallet line-up.
Crafted using exquisite python leather, renowned for its unique suppleness and captivating patterns, the matte texture of this python leather provides a soft and smooth feel. The natural colors of brown and off-white offer a calm and sophisticated impression.
The ideal choice for treating yourself or as a special gift for your loved ones.
This medium sized wallet is an exquisite size, it is larger than our mini size wallets and smaller than our long wallets. The perfect size to fit small hand bags or party bags.
We were very particular about both the minimal size and at the same time the functionality as a wallet.
Bills can be stored in the the inner back pocket, by folding them in half
There is a zip coin case to store coins, you can also store cards in the front inner pocket.
<Details>
・Bill Pocket / 1 Pocket (Fold Bills in Half)
・Zip Pocket for Coins / 1 Pocket
・Card Compartment / 1 Compartment

The capacity of this wallet is approximately 6 cards, 4 to 5 banknotes, and around 20 coins.
<Material>
Exterior: "Python"
Genuine python leather exudes a sense of luxury and boasts excellent durability. As we have used real python leather, each piece showcases unique patterns and variations in color intensity. It is highly recommended for those who are new to exotic leathers.
The colors available are natural tones of brown and off-white. These neutral colors make the wallet suitable for use by both men and women, ensuring a versatile and timeless appeal.
Interior: "Cuir Marsh"
A leather tanned and dyed in factories within Japan, boasting remarkable characteristics: impeccable color rendition and a luxuriously soft texture. Notably, its exceptional durability resists both color fading and discoloration. With a rich array of colors, this domestically sourced leather exudes a gentle palette that elegantly resonates with the discerning sensibilities of Japan.
Clasp: Gold plated clasp
<Size>
H80mm x W130mm xD20mm
(H 3 1/8 in x W5 1/8 in x D 3/4 in)
All wallets will be delivered in a magnetic box.
You can choose a ribbon wrapping with no additional charge, perfect for gifts.
shopping guide

About payment

The following payment methods are available.
credit card
PayPal
Google Pay / Apple Pay / Shop Pay

Regarding delivery

The shipping fee is a flat rate of 770 yen including tax.
Free shipping is available for orders totaling 55,000 yen (tax included) or more.
If in stock, we will ship within 5 business days.
If the item is out of stock or made to order, we will inform you of the delivery date separately.

About returns and exchanges

If the product is defective, we will accept returns or exchanges of the product. Please contact us within one week after receiving the product.
Choose options