A charming python made of exotic leather
The python leather series has newly joined Philosophy's leather items.
Introducing exotic charm.
Python Leather
python leather
Wear an exotic aura
Because of its distinctive scale pattern and flexibility, python leather is used in luxury bags, wallets, shoes, and other fashion items.
Each python's scale pattern is unique, and no two have the same expression. The unique look of natural leather is attractive.
Benefits of python leather
Do you have the impression that leather products are hard and heavy?
Python leather is a very thin and light leather. Although it looks delicate and delicate, it is durable and can be used for a long time.
The natural texture of the python leather is soft and supple, making you want to pick it up over and over again. You can also enjoy the change in expression over time.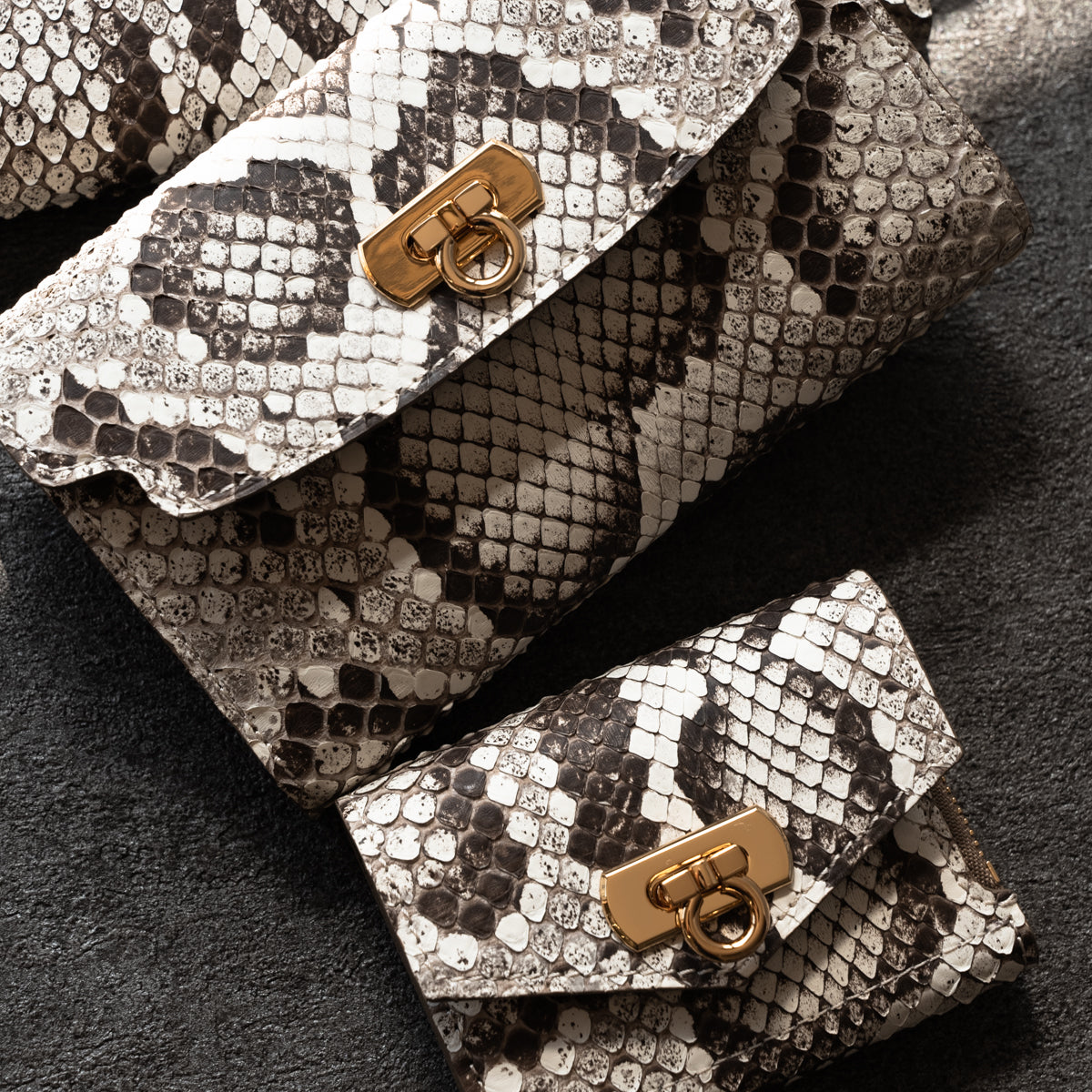 For your first experience with exotic leather
Typical exotic leather materials include crocodile, lizard, and ostrich.
All exotic leathers are rare and expensive materials. Python leather is a material that is relatively easy to obtain among exotic leathers.
Even for those who are not familiar with exotic leather, it is the perfect material as a first exotic. Please pick it up and experience the charm of exotic leather.