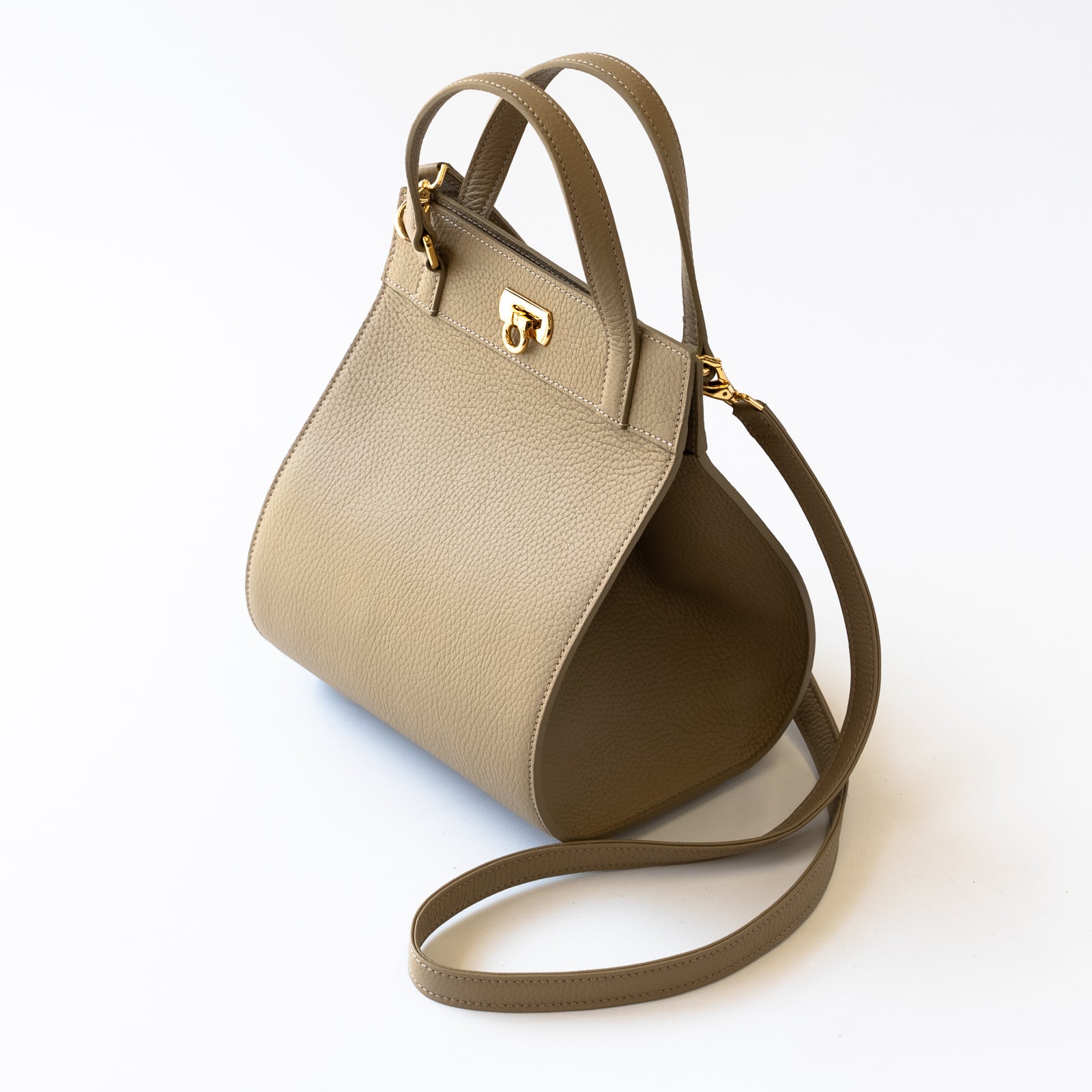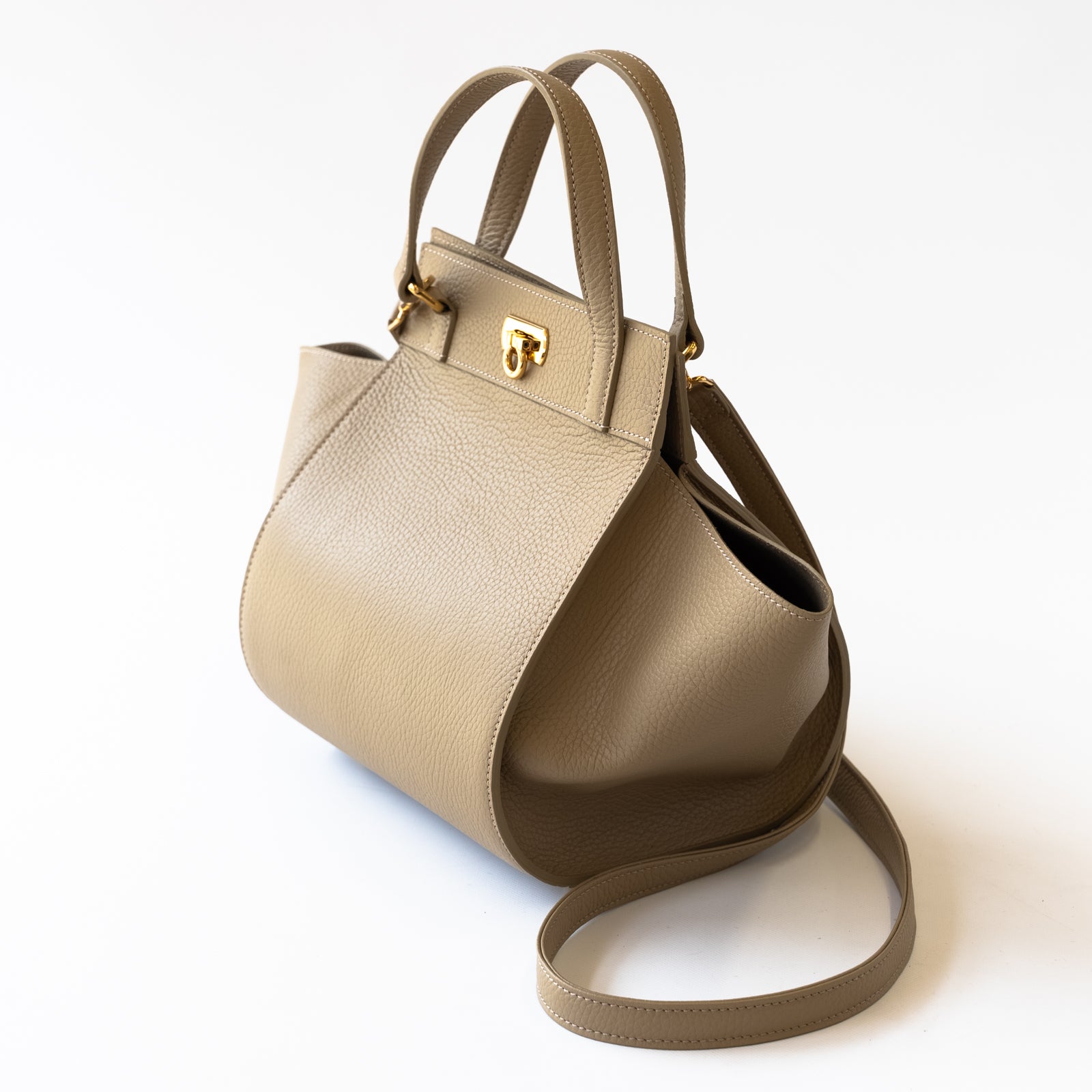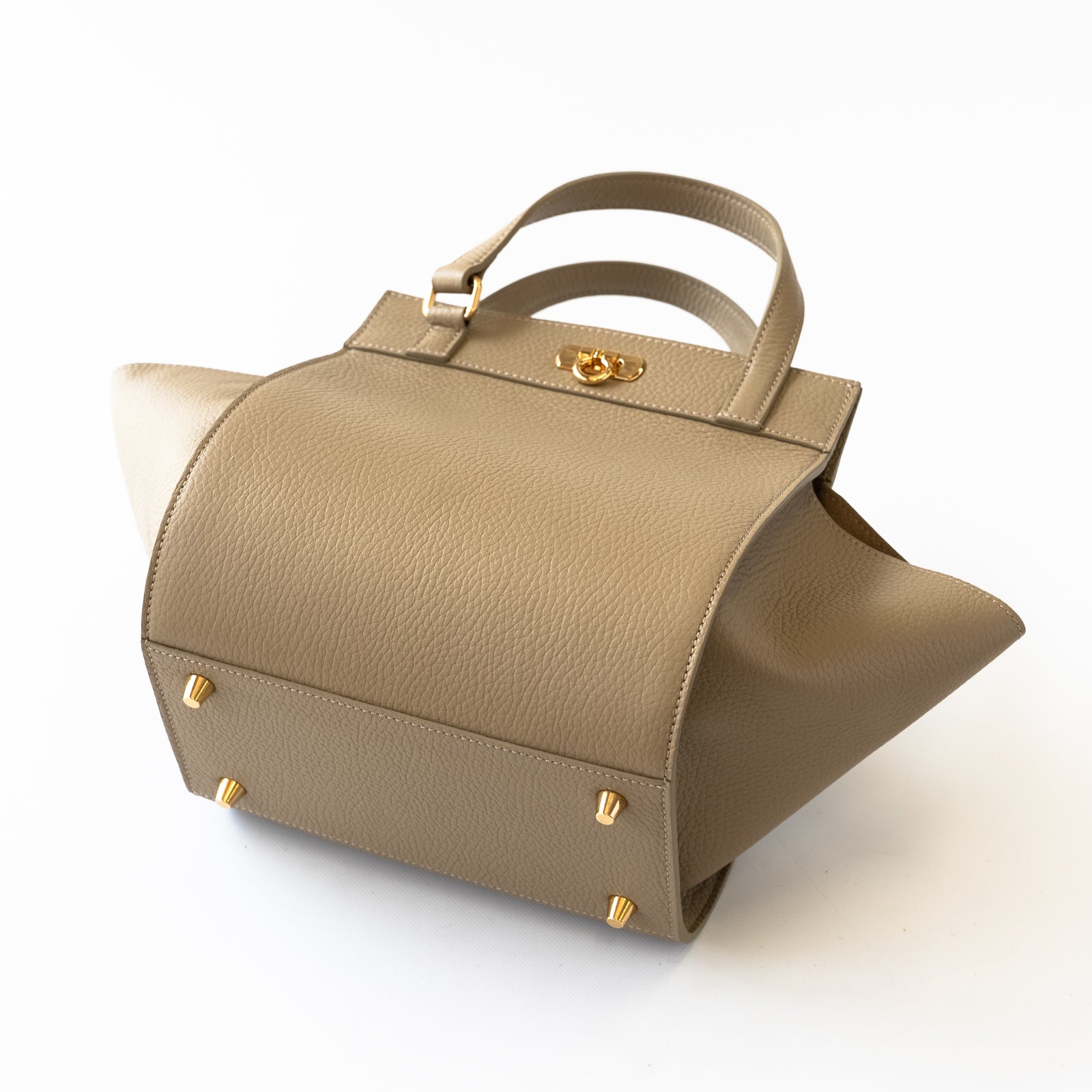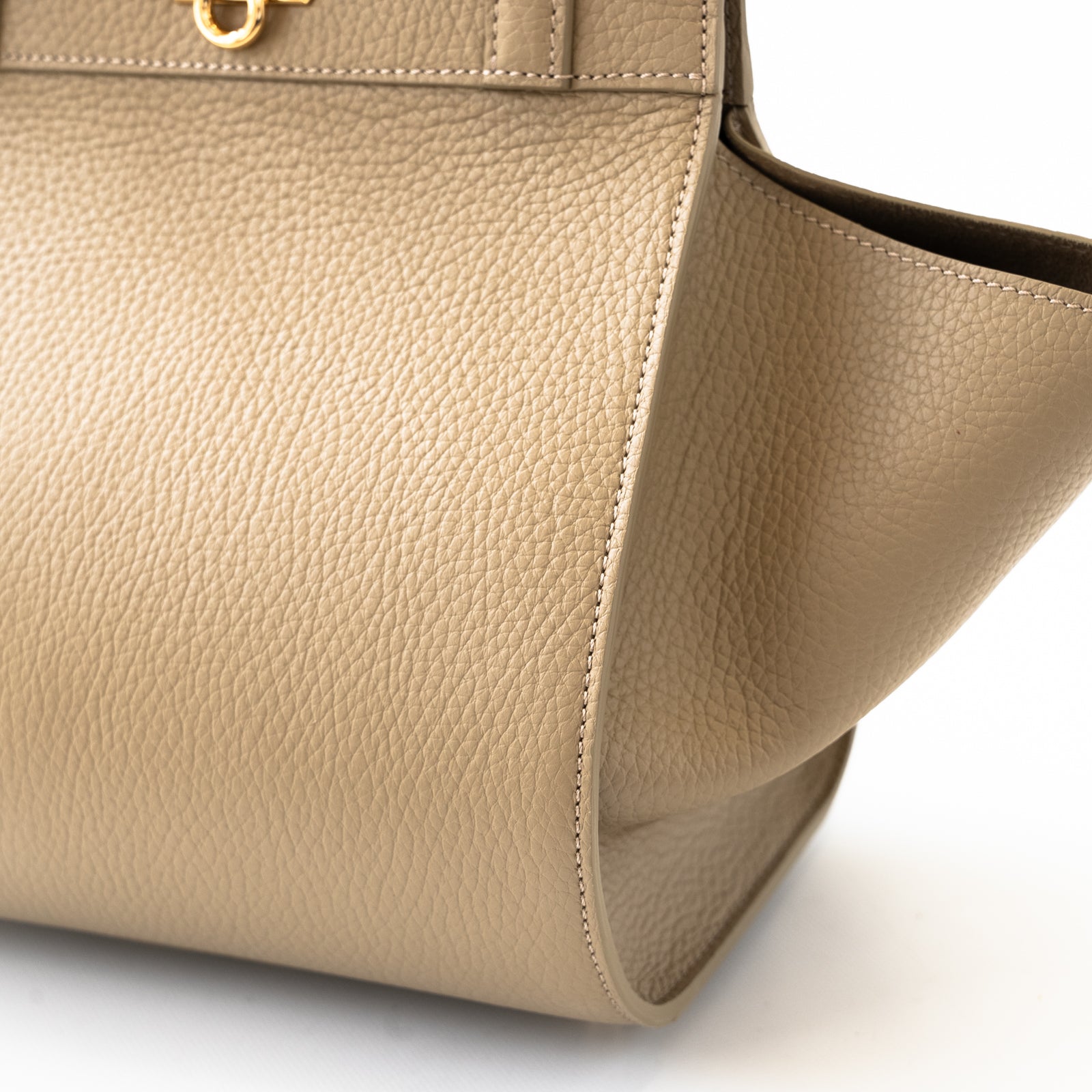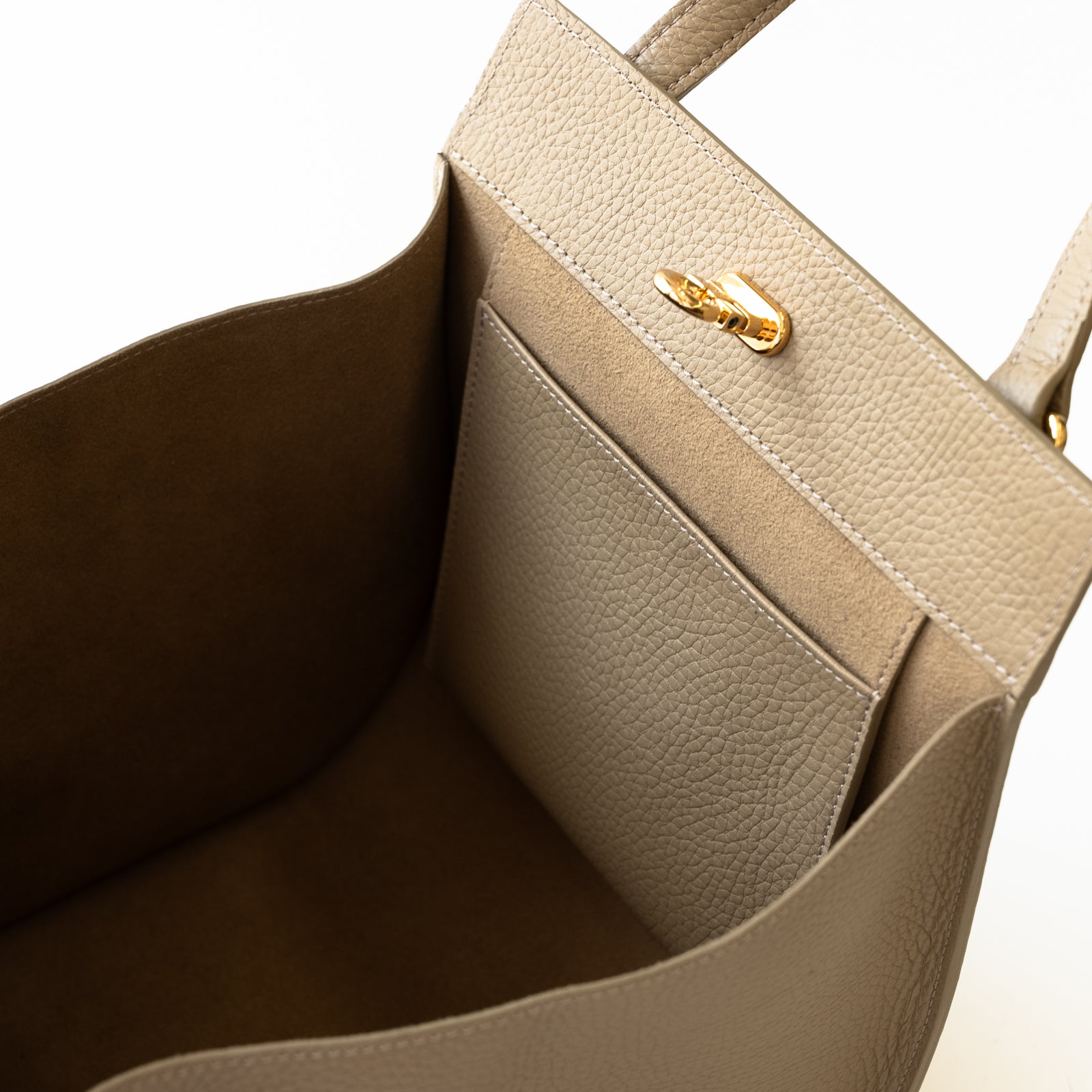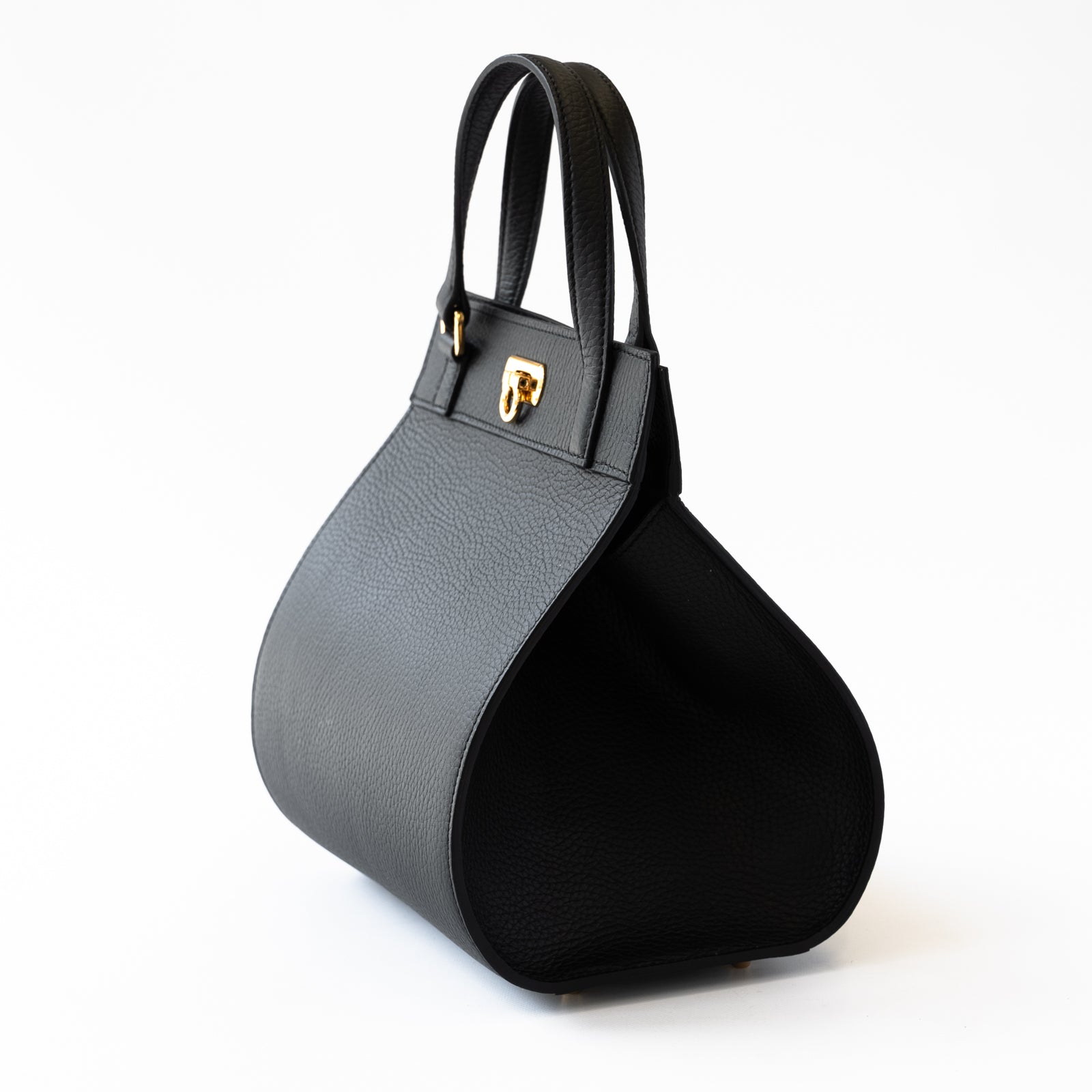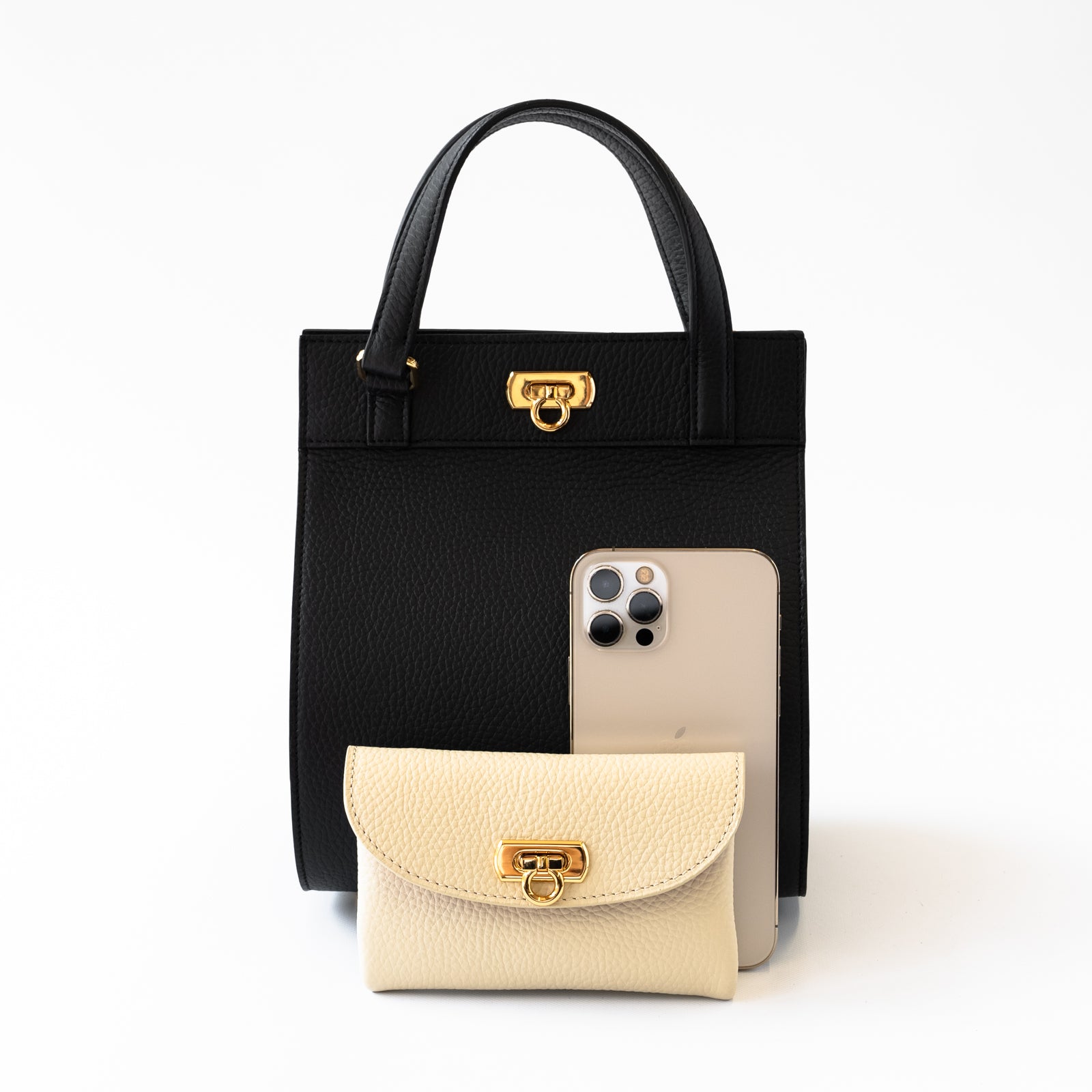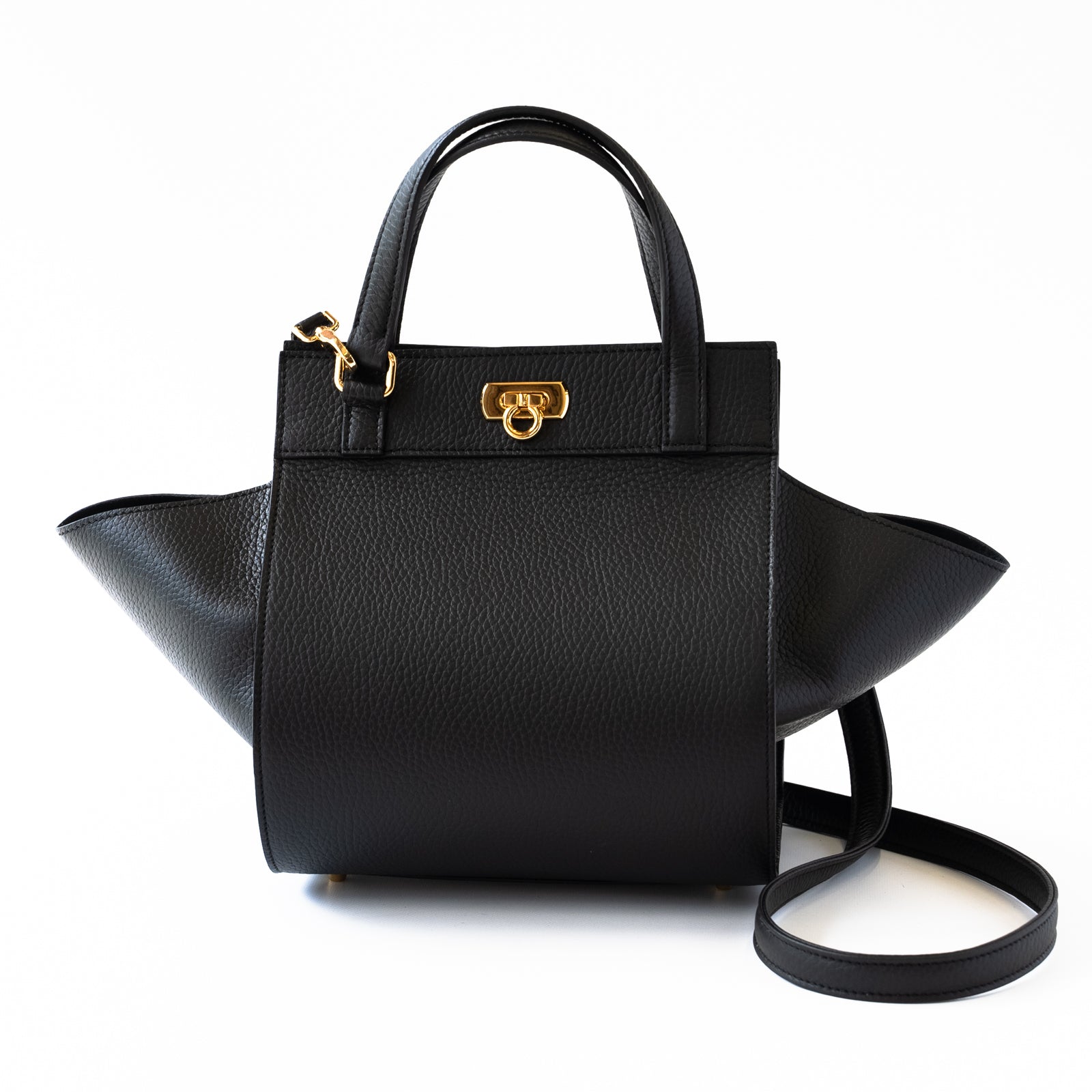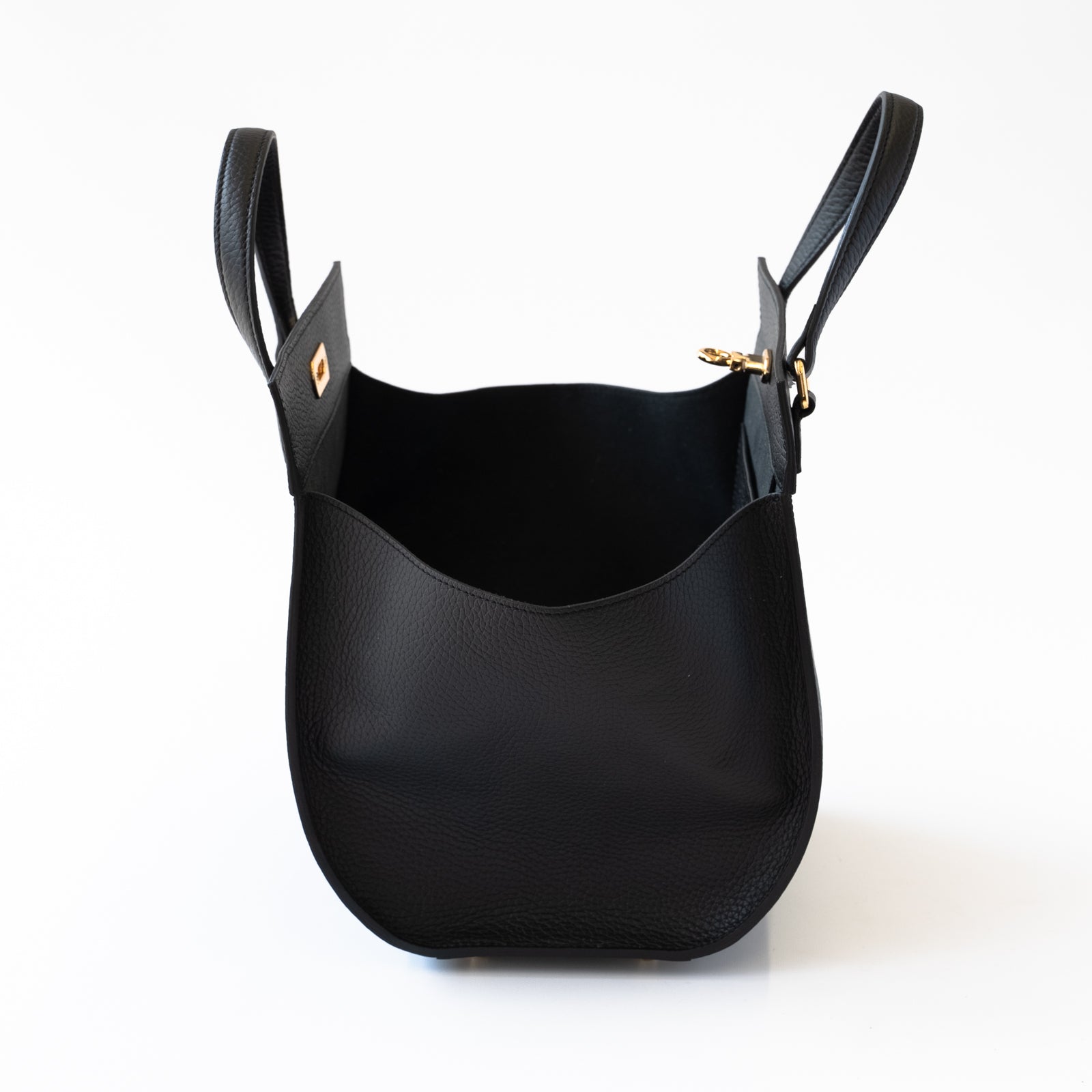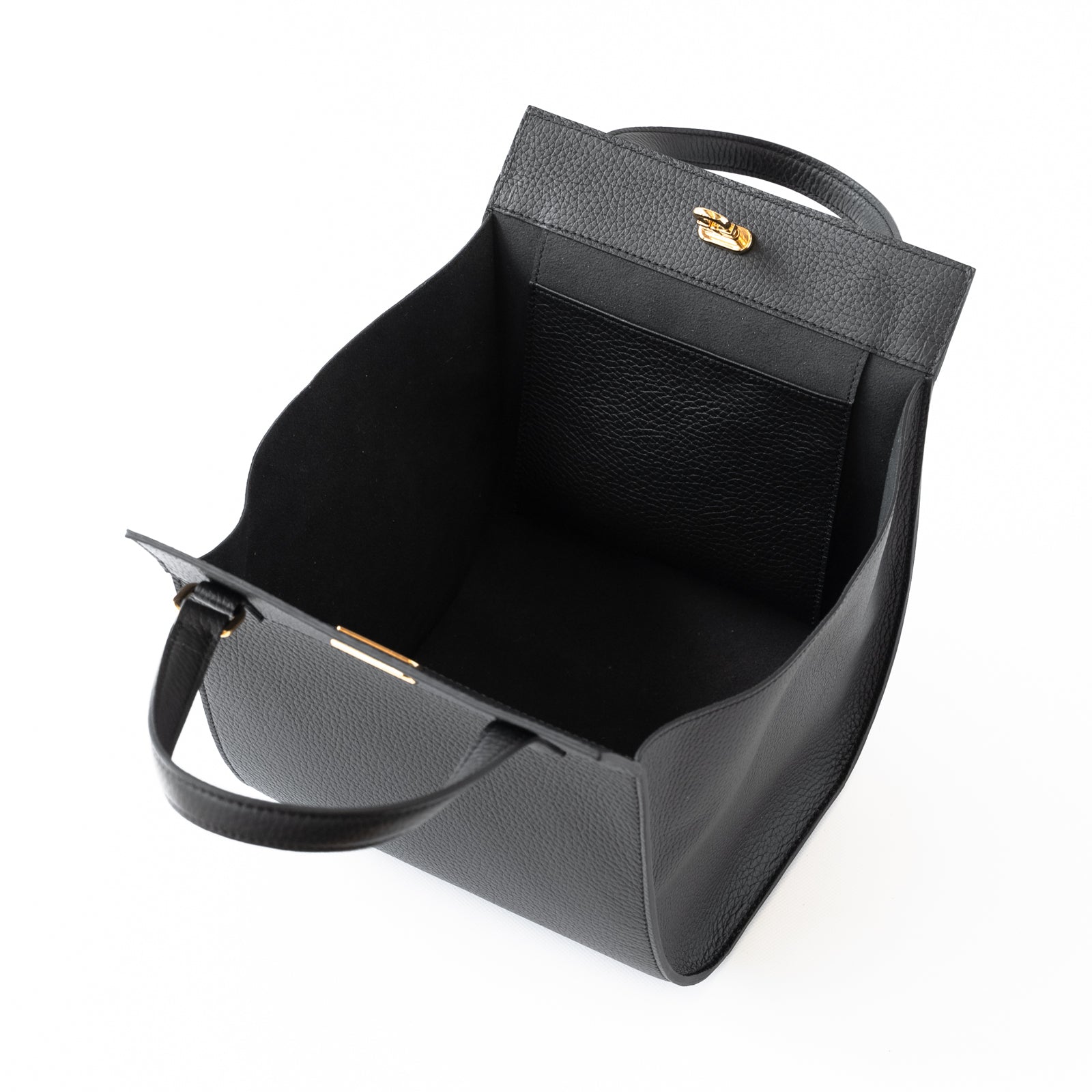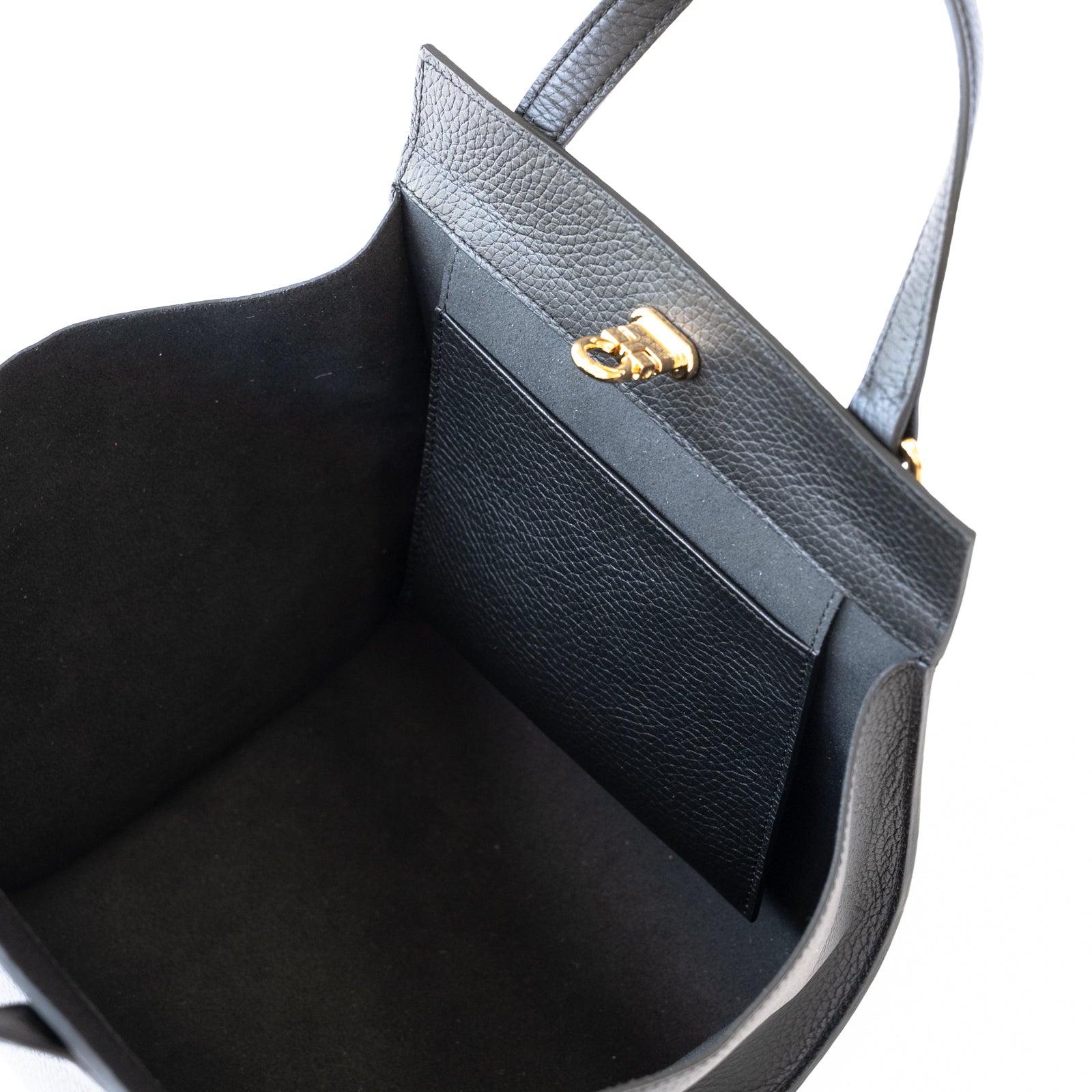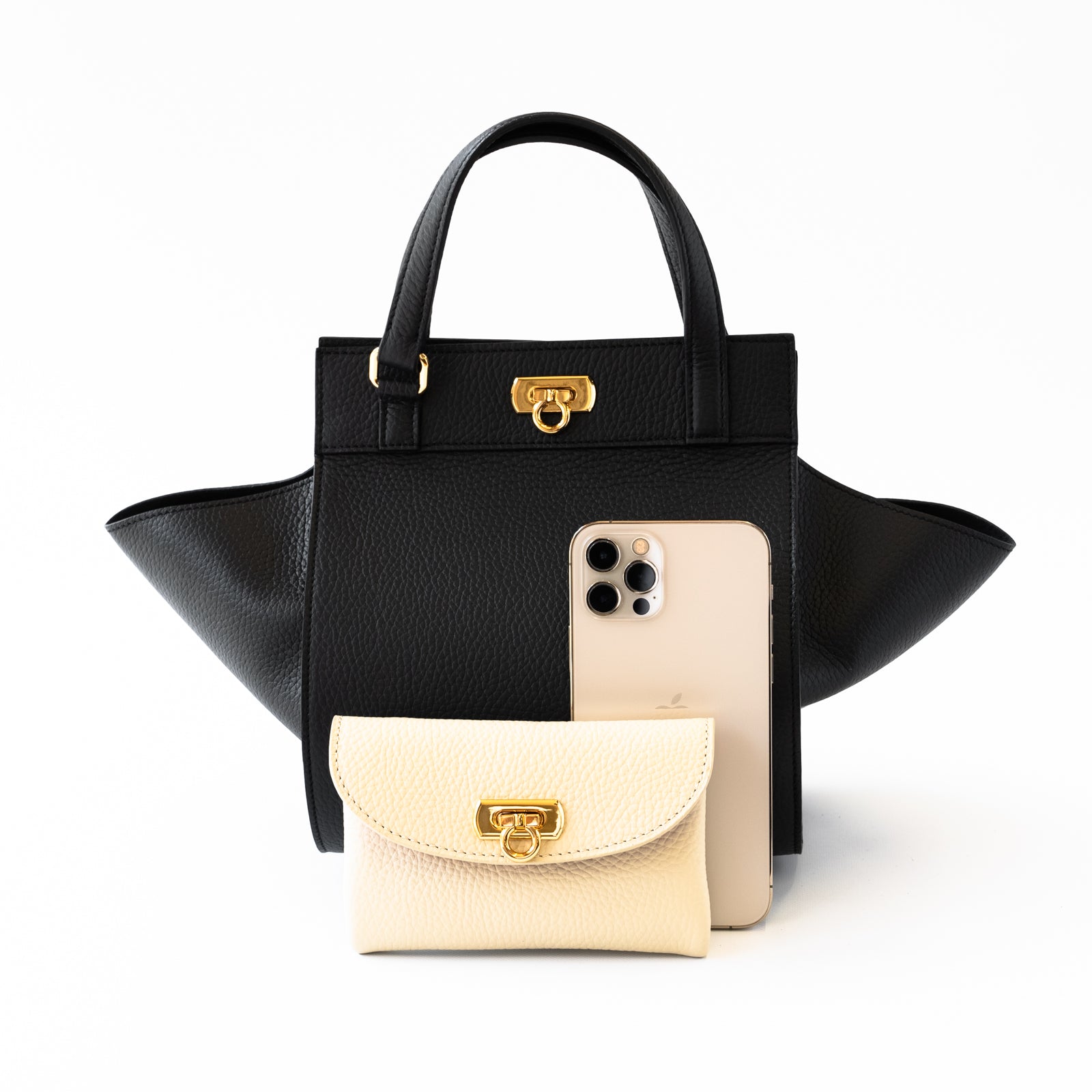 A mini version of the popular handbag "Anpoor" is now available!

Above all, the ampoule is characterized by its mouth that opens wide and boldly.
Taking advantage of this feature, we have created a mini bag that can be used for daily use.

Although it is called a mini bag, it has a large gusset, so it has excellent storage capacity regardless of its appearance.

2-way style that changes the silhouette When you close the metal fittings while storing the gusset, it creates a stylish vertical rectangular appearance.
This style is perfect for when you want to look smart and don't have much luggage.

When you open the gusset to the side and close the metal fittings, it transforms into a cute style with a cologne that looks like a dwarf spreading its hands.
It has a distinctive design that immediately catches the eye.

Although it is a small authentic mini bag, it is made with attention to detail just like a handbag.
Sturdy metal fittings for handbags, bottom studs that won't damage the leather sole, and luxurious suede-like lining.
The edge (cross section of the leather) is also carefully polished over time.
The shoulder strap is also made of genuine leather, the same as the main body.
There is one pocket inside the bag, which is convenient for storing pass cases, key cases, handkerchiefs, etc.

2-way style for hand-held and shoulder-carrying A removable shoulder strap is included as standard, so you can use it 2-way, hand-held or shoulder-carrying.
2-way bag shape to suit your taste and mood x 2-way handheld/shoulder bag = 4-way total
You can freely choose the style.

Authentic leather that combines luxury and practicality We use ``Cuir Mash'', a luxurious shrink leather.
The soft leather texture matches the rounded silhouette of the ampoule.
Made of reliable domestic cowhide leather, it is durable and resistant to scratches and stains, and is also lightweight, making it the perfect material for bags.

The interior is made of short pile suede-like fabric.
The soft and gentle touch gently protects your luggage.

<Specifications>
Size: W18xH20xD15cm
*When the gusset is expanded: W34cm
Strap length: 105cm
Inside pocket x1
Gold hardware with bottom studs Weight: 290g
shopping guide

About payment

The following payment methods are available.
credit card
PayPal
Google Pay / Apple Pay / Shop Pay

Regarding delivery

The shipping fee is a flat rate of 770 yen including tax.
Free shipping is available for orders totaling 55,000 yen (tax included) or more.
If in stock, we will ship within 5 business days.
If the item is out of stock or made to order, we will inform you of the delivery date separately.

About returns and exchanges

If the product is defective, we will accept returns or exchanges of the product. Please contact us within one week after receiving the product.
Choose options