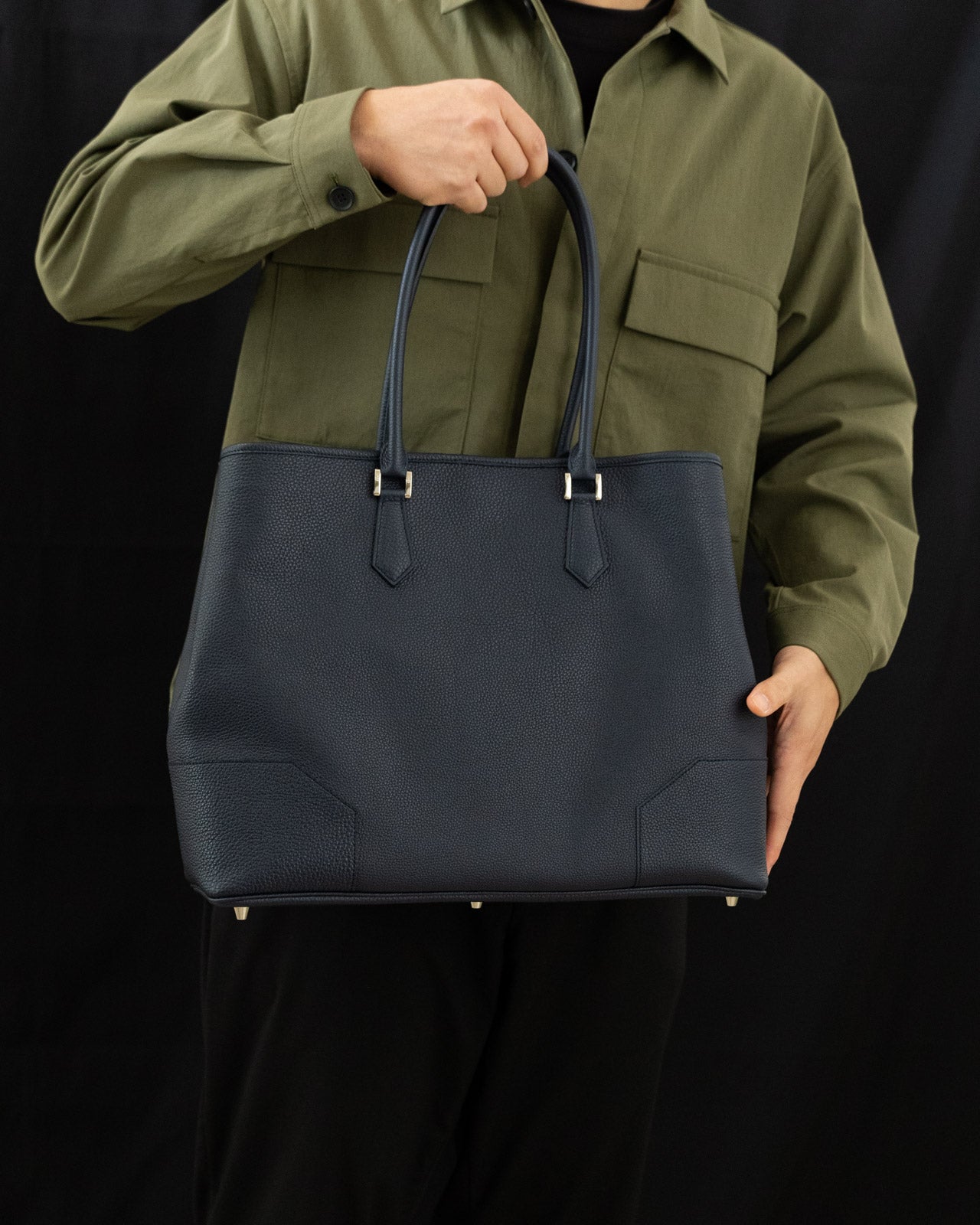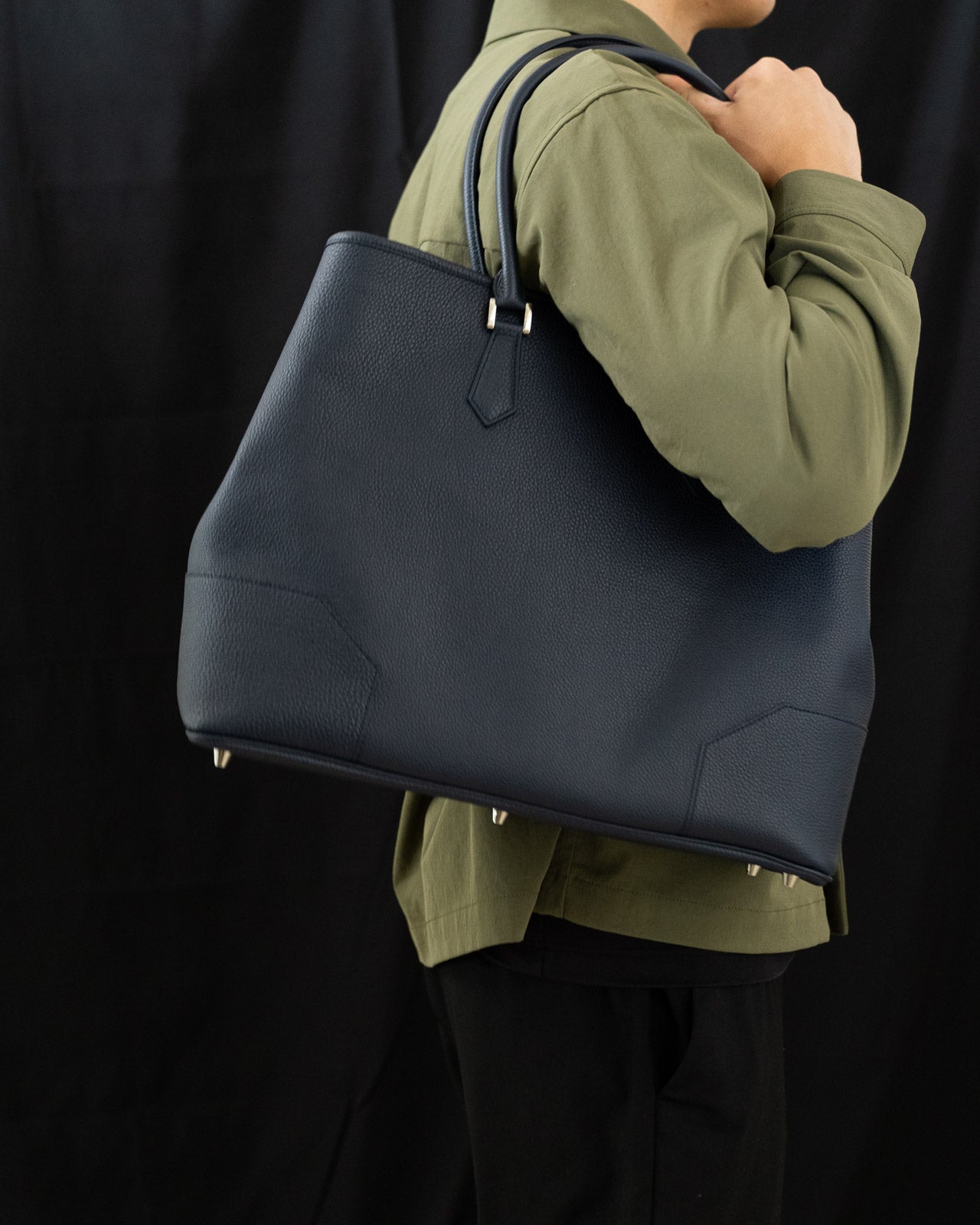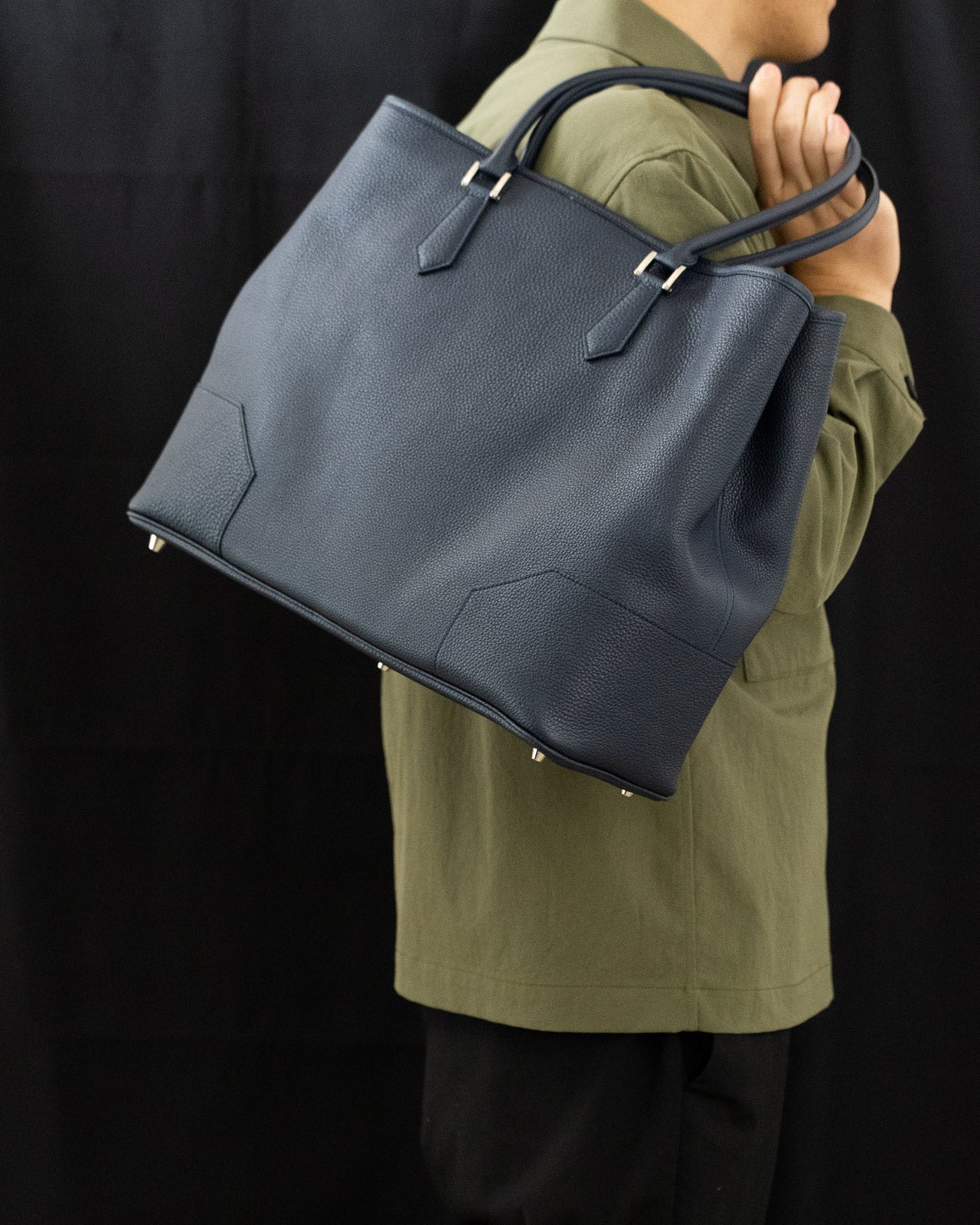 Leather tote《Grande 40》 Togo leather
---
◆Authentic leather tote
This is an authentic leather tote bag made from luxurious Togo leather.
Width: 40cm, easily fits A4 files and laptops.
It is a very delicate process to cut out the beautifully grained part of Togo to this size, and only one bag is made from half-cut Togo leather.
This is a masterpiece that will satisfy your desire to own it, allowing you to feel the luxurious texture of shrink leather, which boasts world-class quality.
◆Private. For business. Also for traveling.
It has enough capacity to store everything at once, including your wallet, smartphone, water bottle, and pouch.
It can easily fit A4 files and a laptop, so it can be used by people with a lot of luggage or as a business bag.
This bag can be used for overnight trips with a change of clothes etc.
◆Functional tote bag
The handle is long enough for even men to carry it over their shoulders, making it easy to carry around even if your luggage gets heavier.
The round handle fits comfortably in your hand and won't hurt your hands or shoulders.
The bottom is hard so that it does not lose its shape. Comes with studs on the bottom to prevent scratches on the leather.
The inside has a large zipper pocket and a solid pocket, so you can separate and store small items such as smartphones, key cases, pass cases, etc.
The entrance can be closed with a hook.
You can further increase the capacity by opening the metal fittings on both sides.
◆The commitment of leather craftsmen to create a sense of luxury
We pay close attention to the details of the tailoring so as not to compromise the quality of the high-quality leather Togo.
Togo is a soft leather. To prevent the leather from losing its shape and stretching, a core material is bonded to the entire body to improve durability. The handle and the base of the handle, which are prone to stress, are also sufficiently reinforced with core material. Every detail has been carefully crafted, so it will stand on its own without fading even if you use it for a long time.
The three-dimensional, thick raised finish at the base of the handle, high-quality domestic metal fittings, reinforced leather around the pockets, and carefully crafted leather pulls on the zipper are all packed with the attention to detail of a leather craftsman.
<Specifications>
Size: W40 x H32 x D15cm
Handle: 52cm
Inside zipper pocket x1
Inside solid pocket x1
shopping guide

About payment

The following payment methods are available.
credit card
PayPal
Google Pay / Apple Pay / Shop Pay

Regarding delivery

The shipping fee is a flat rate of 770 yen including tax.
Free shipping is available for orders totaling 55,000 yen (tax included) or more.
If in stock, we will ship within 5 business days.
If the item is out of stock or made to order, we will inform you of the delivery date separately.

About returns and exchanges

If the product is defective, we will accept returns or exchanges of the product. Please contact us within one week after receiving the product.
Choose options