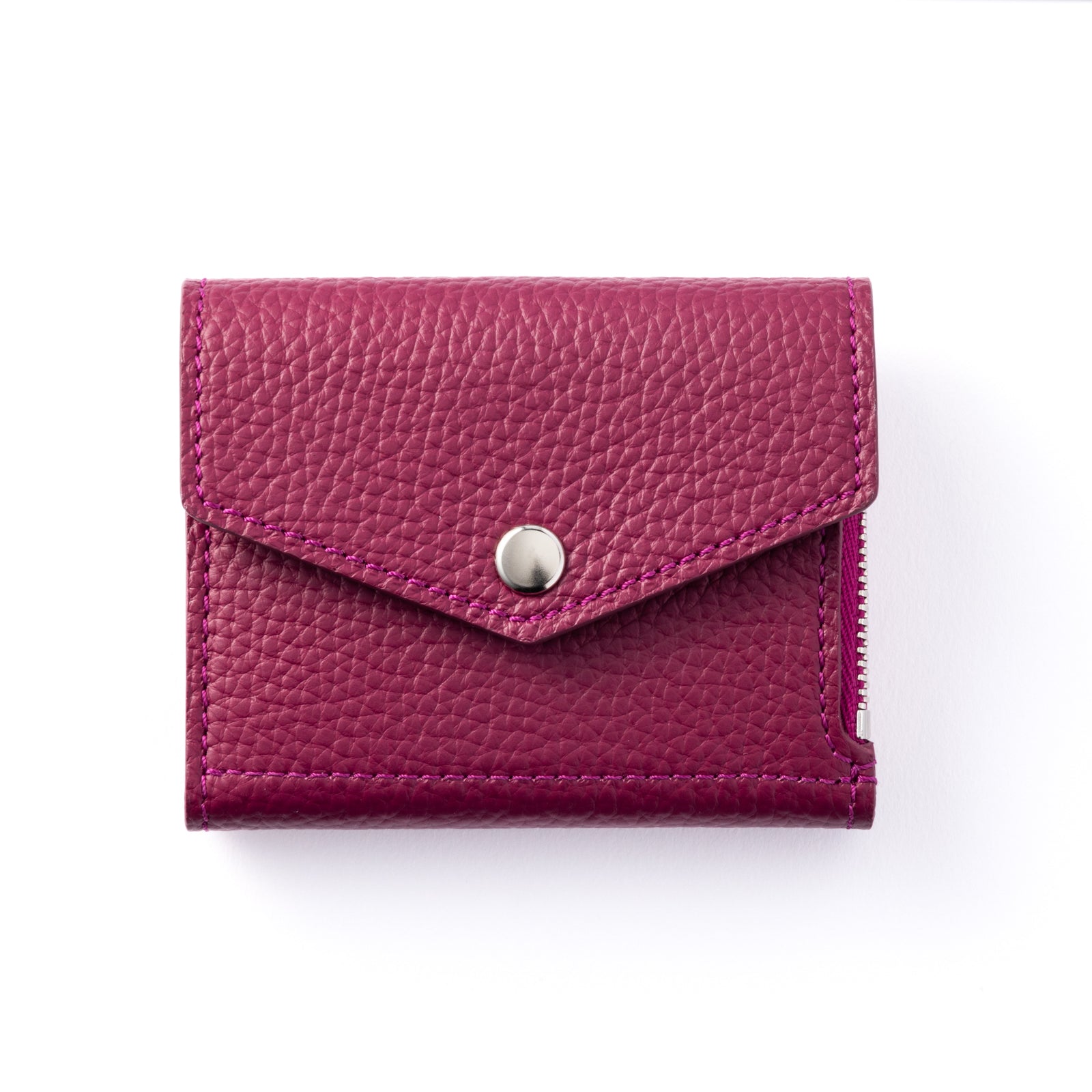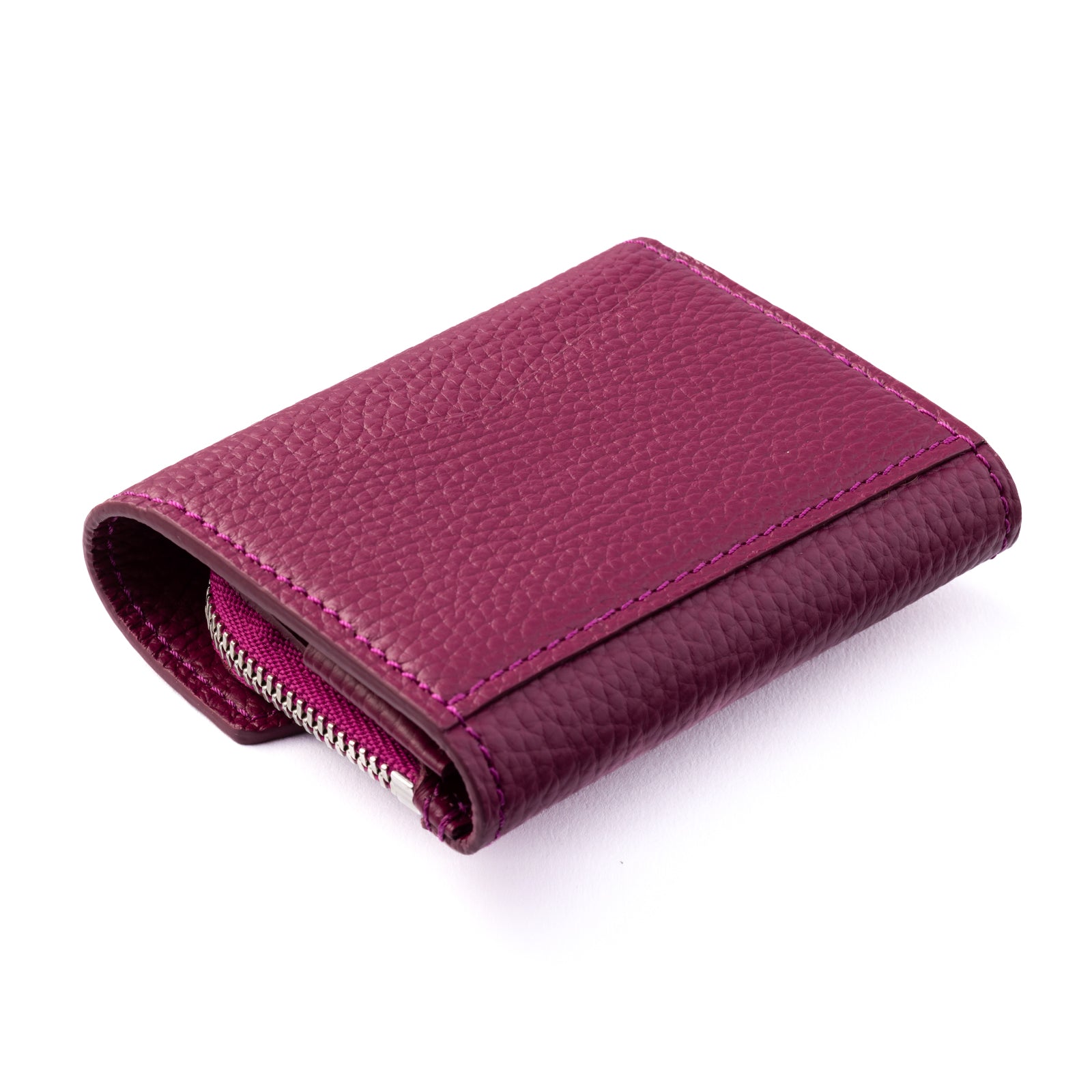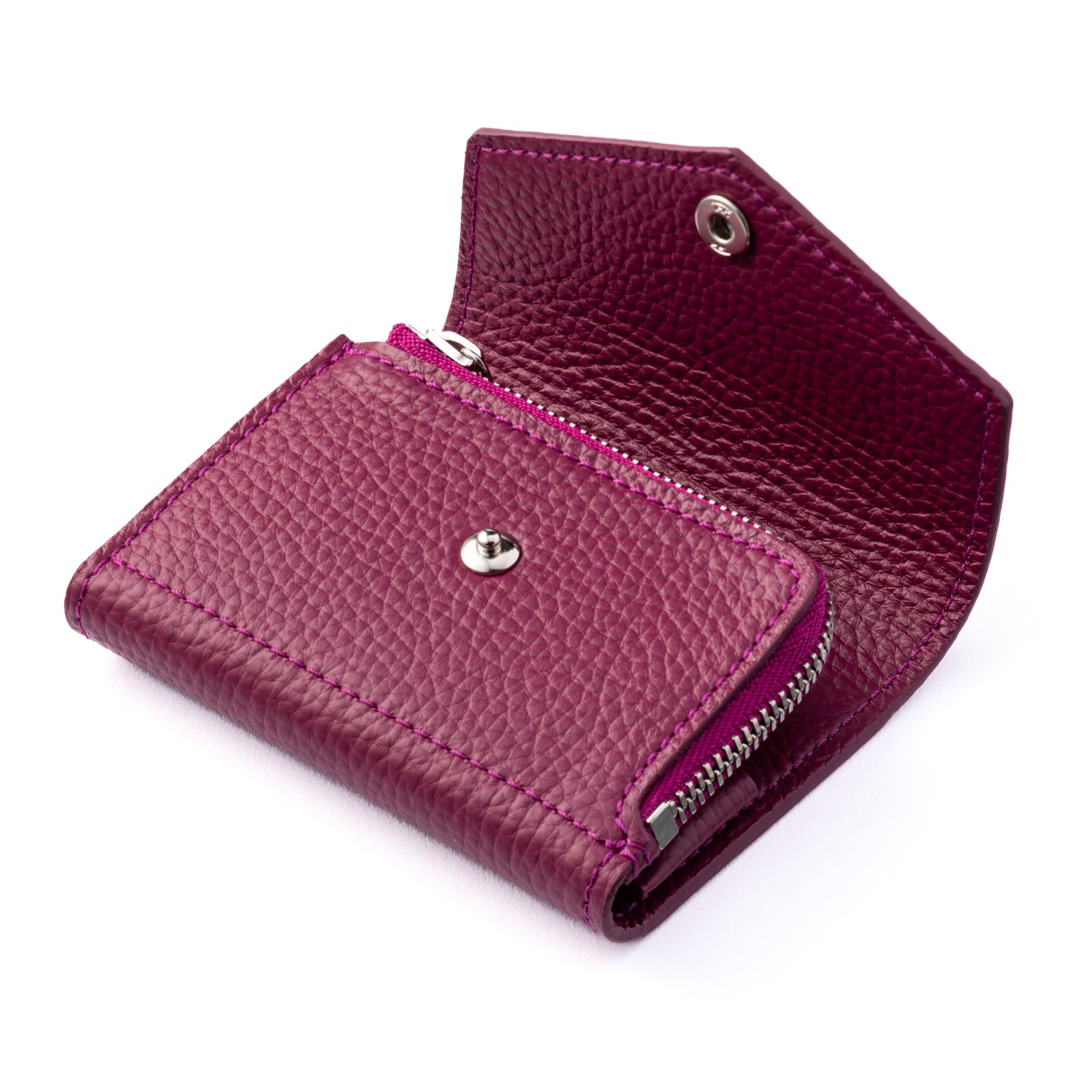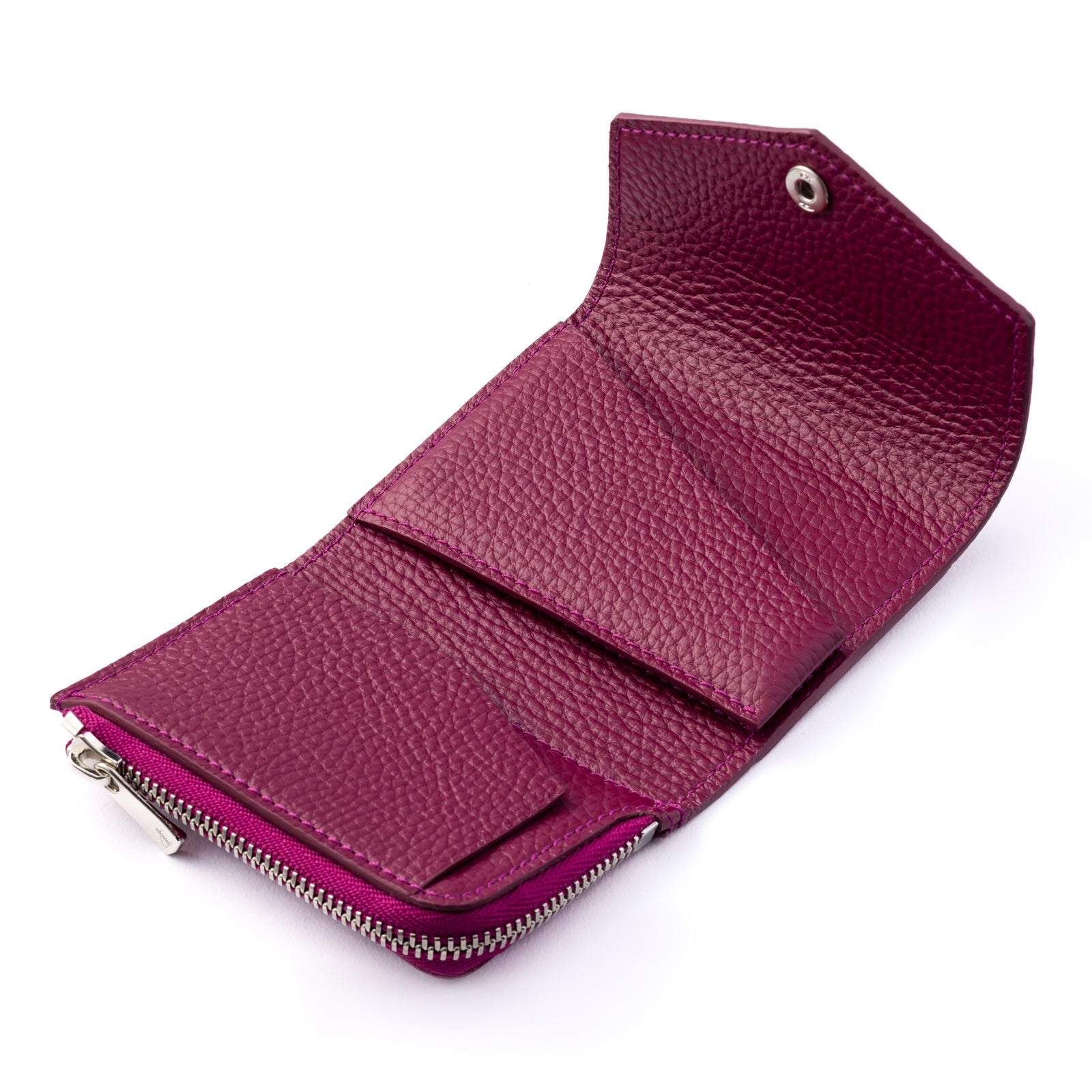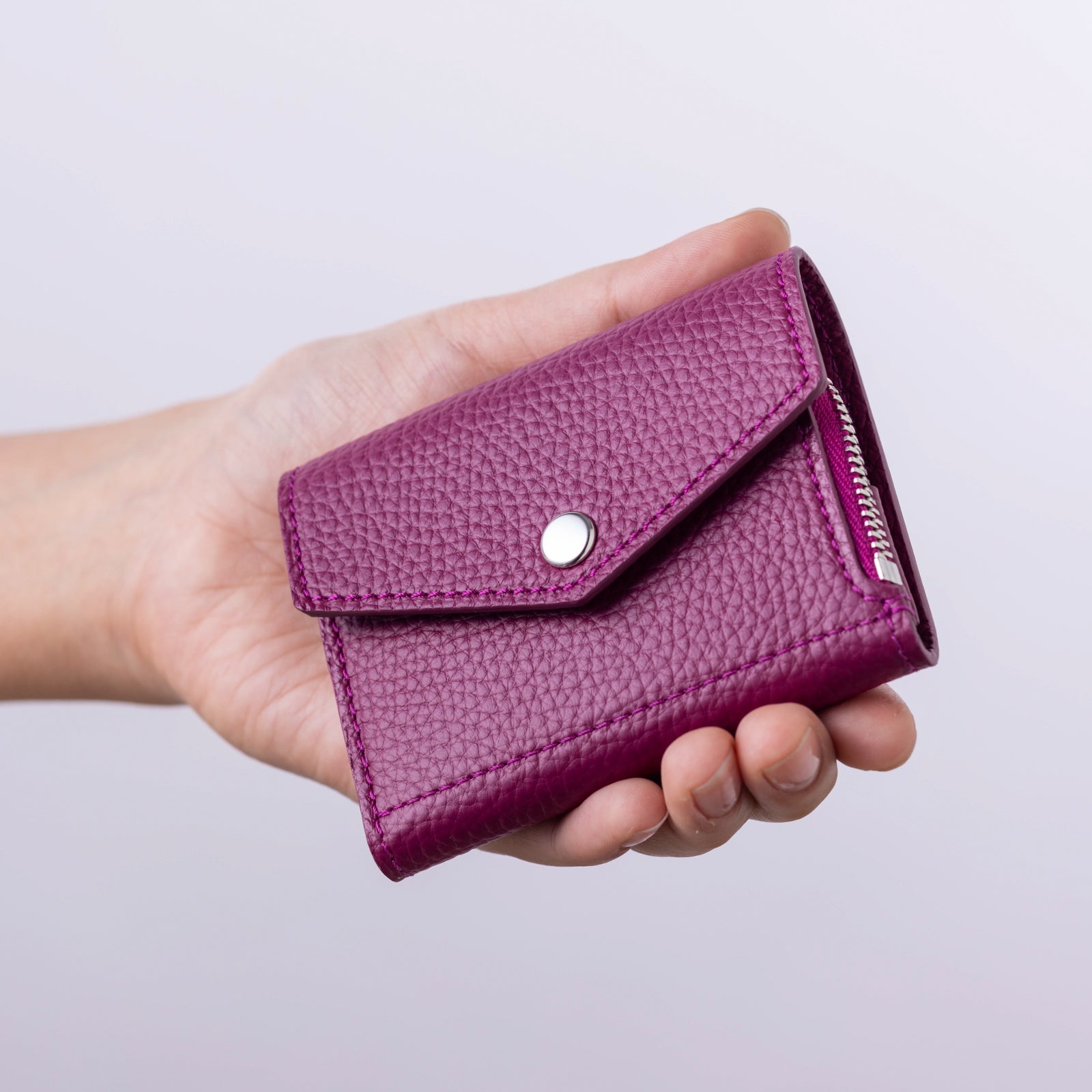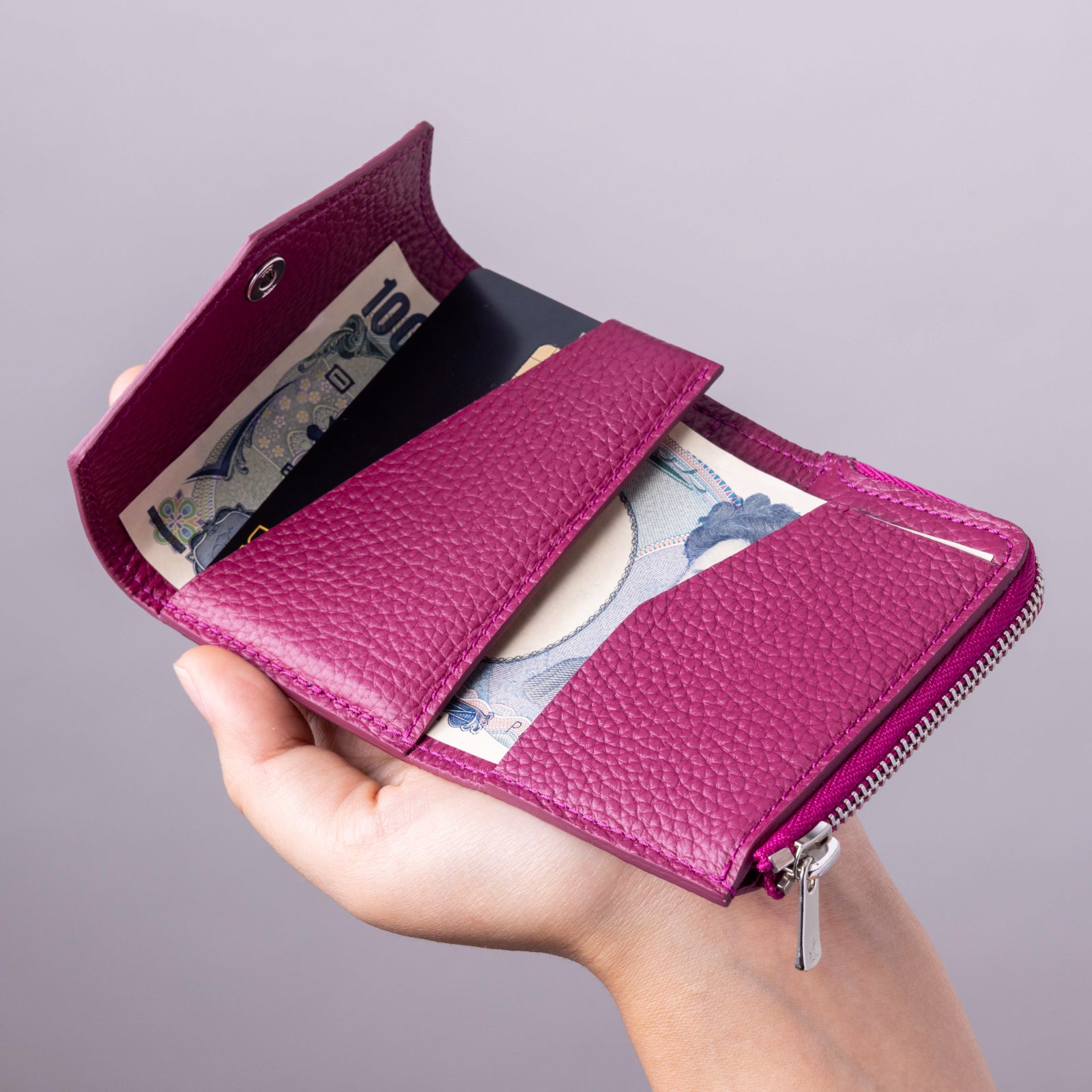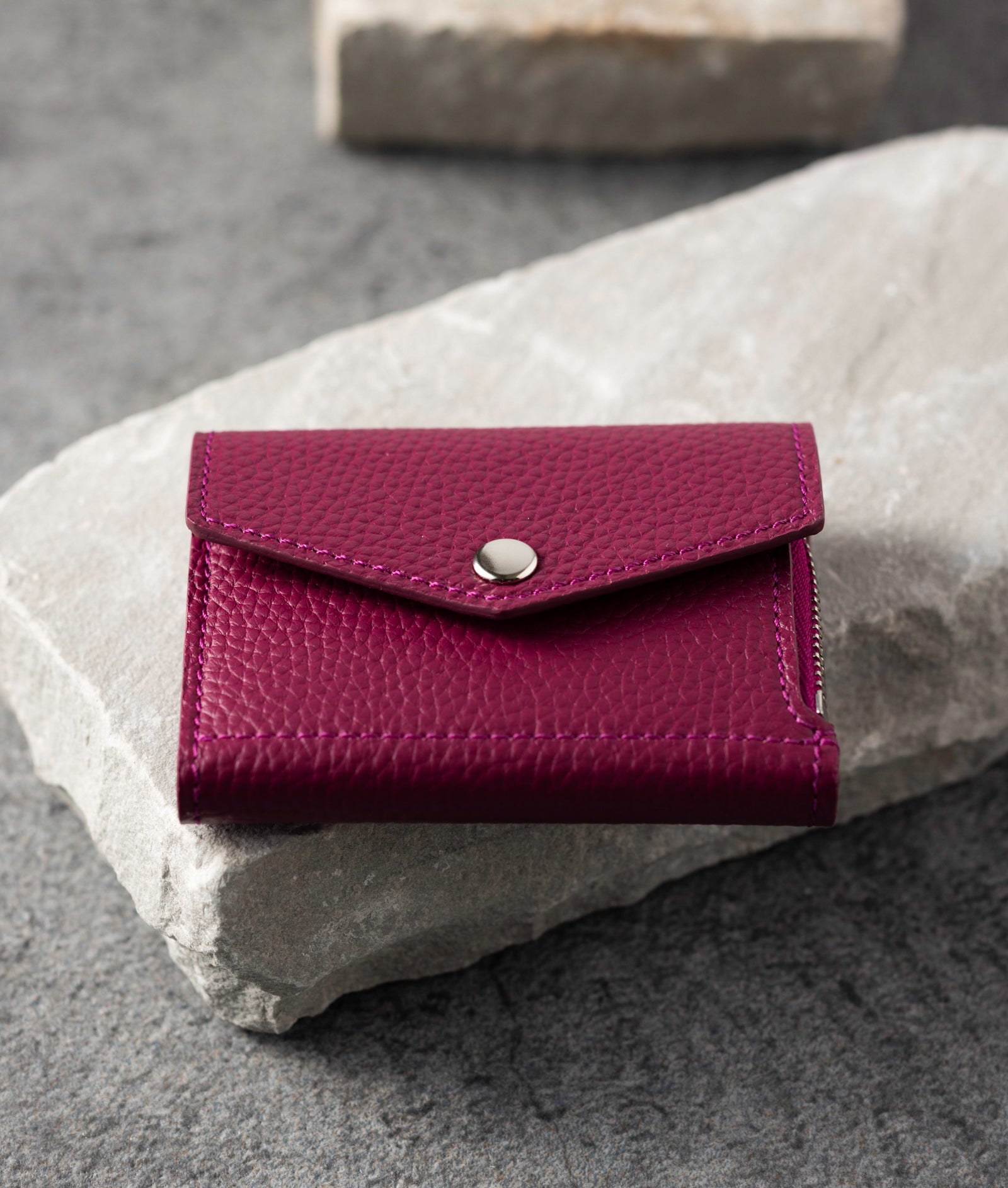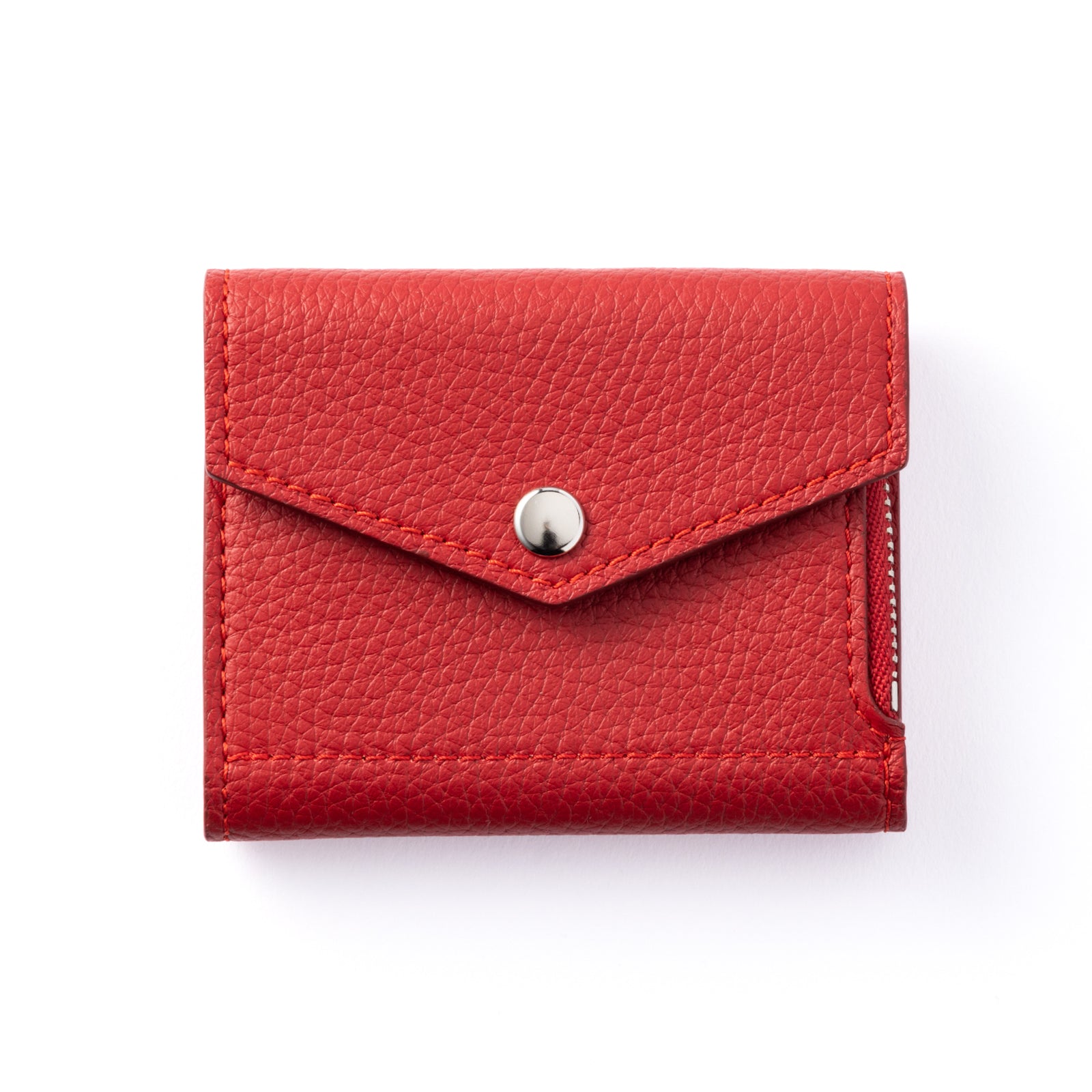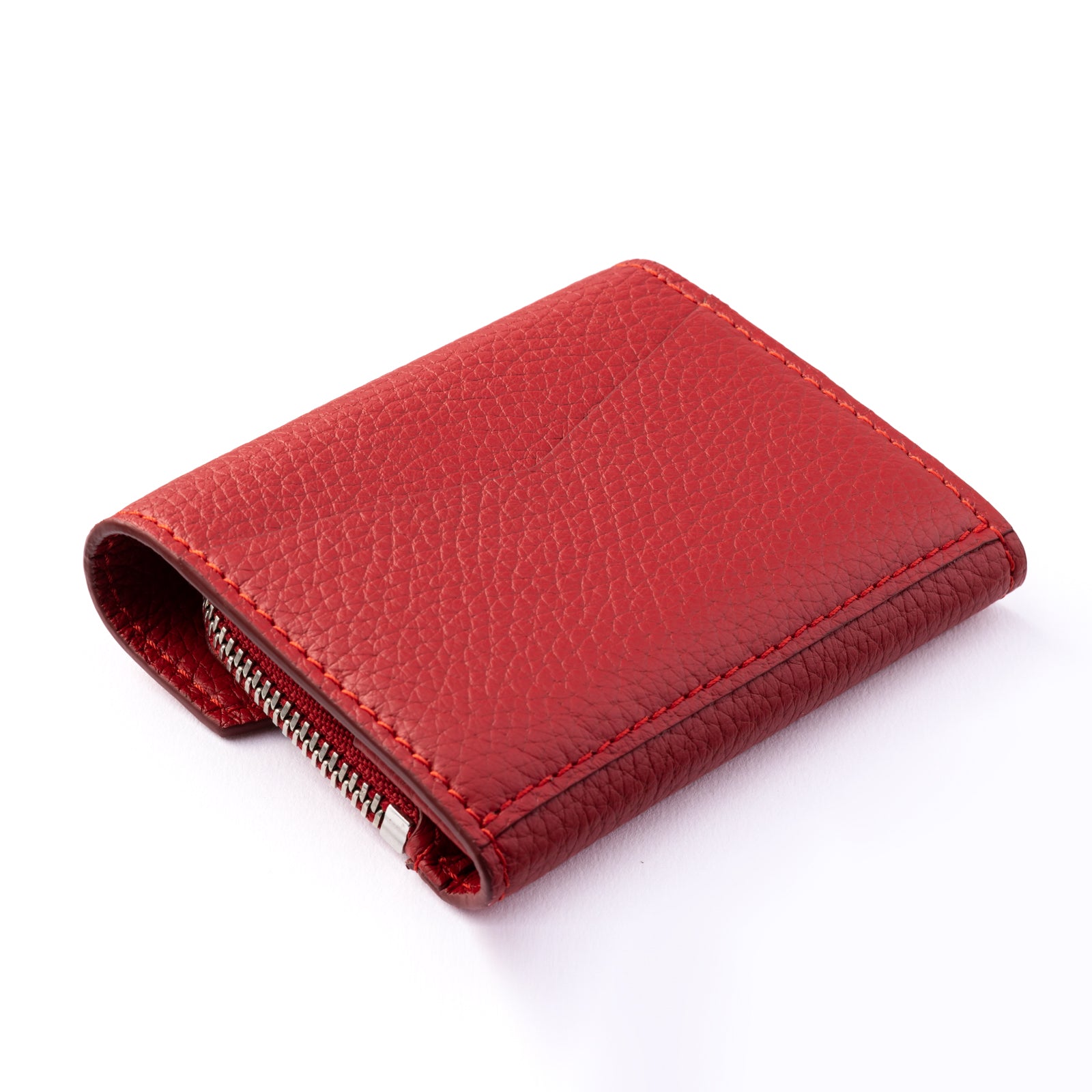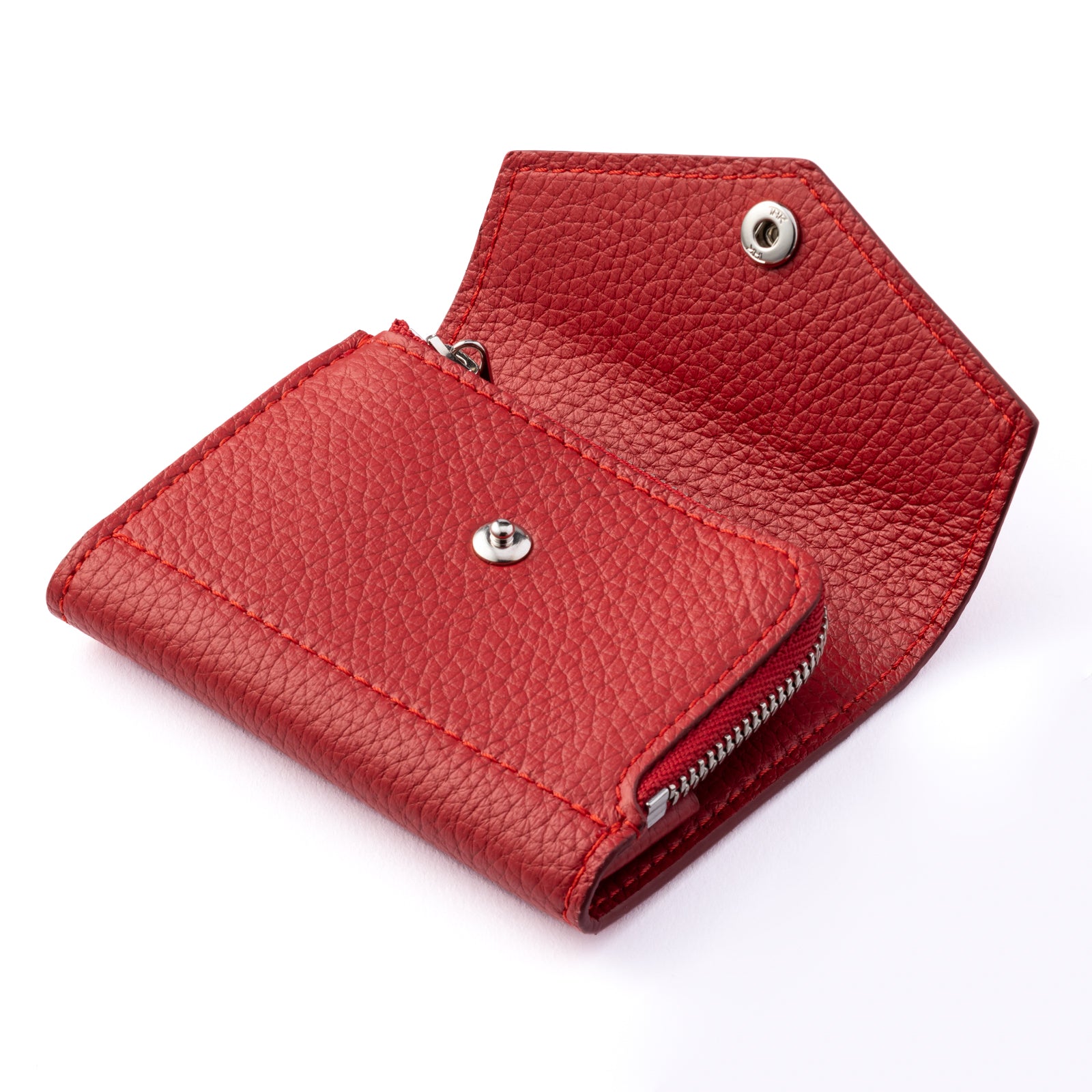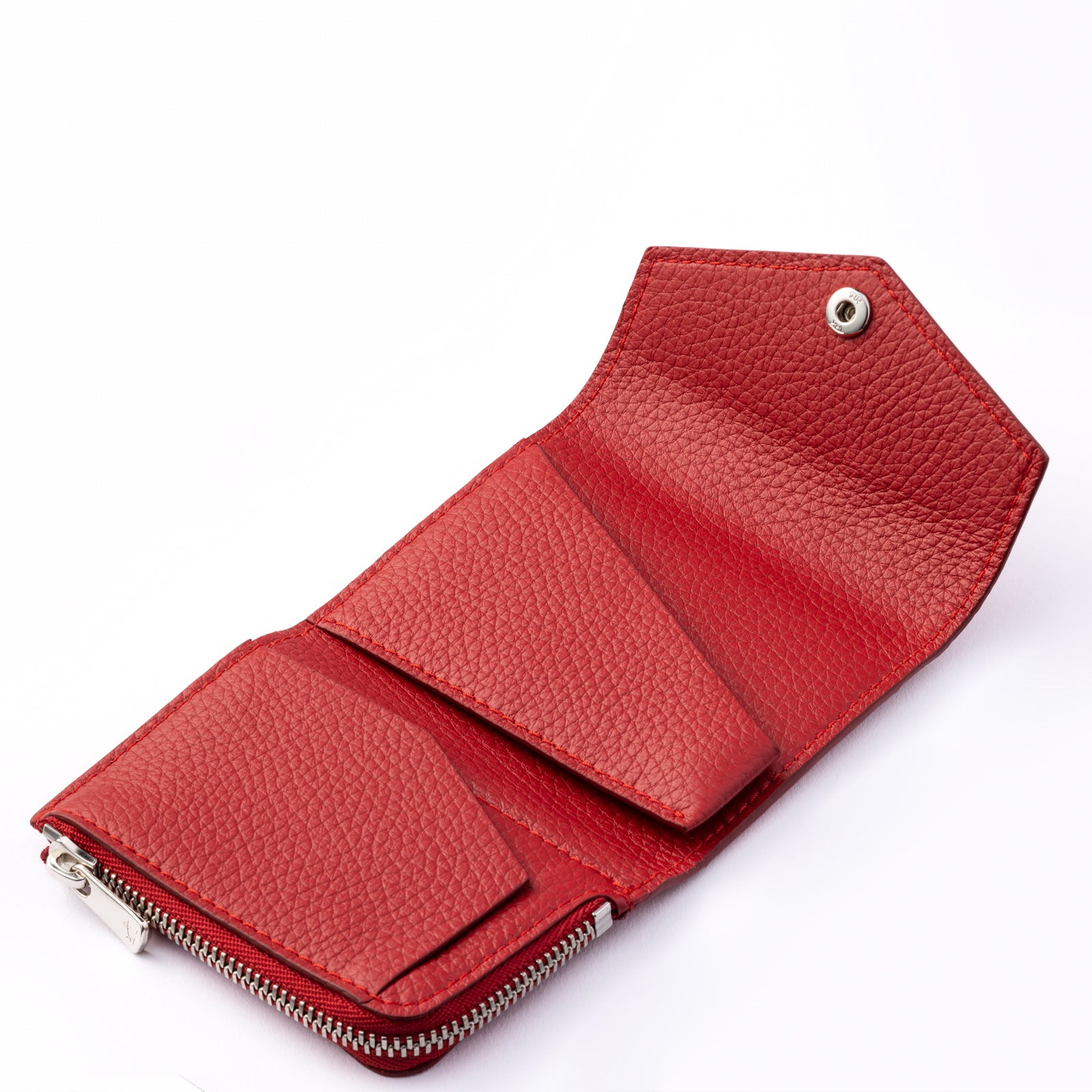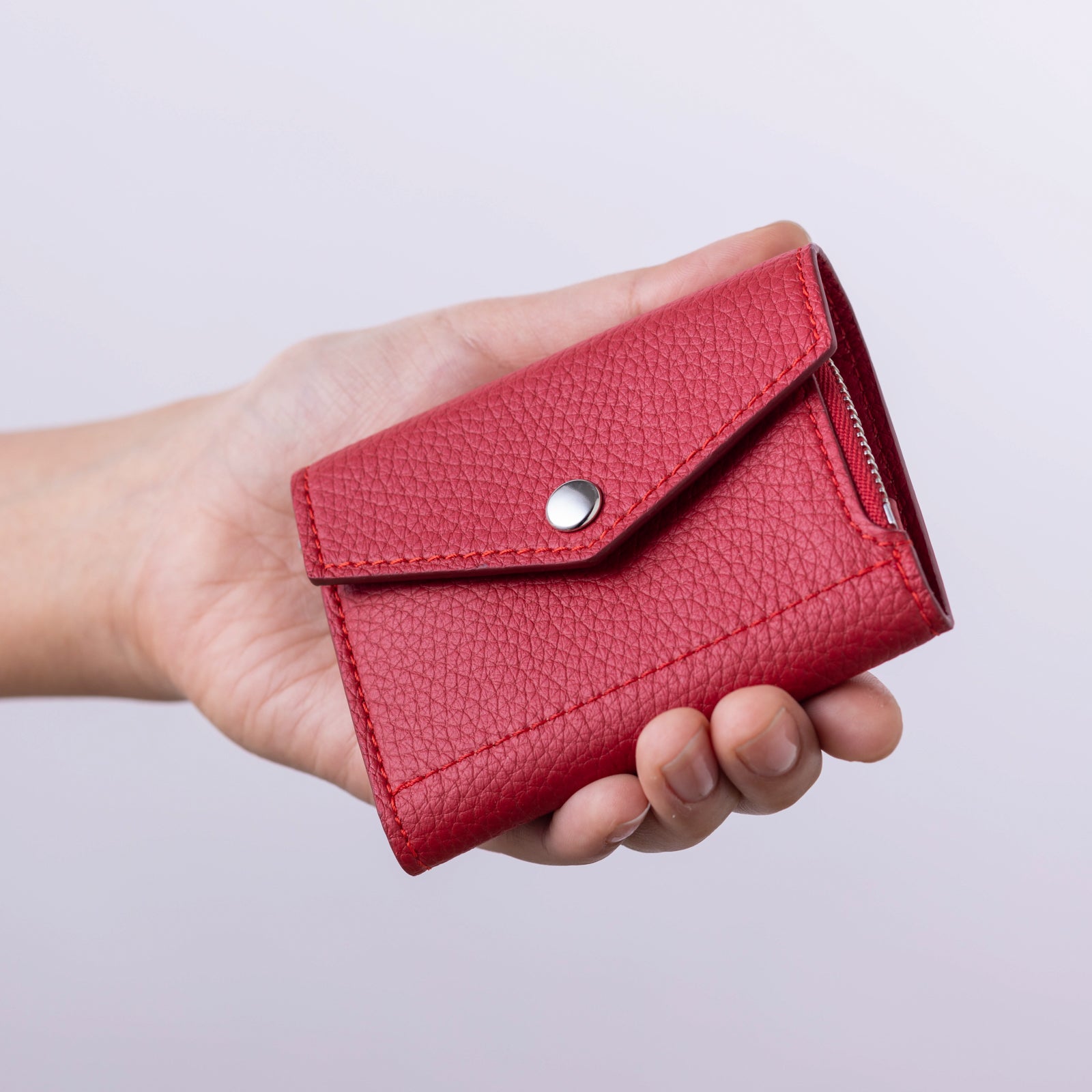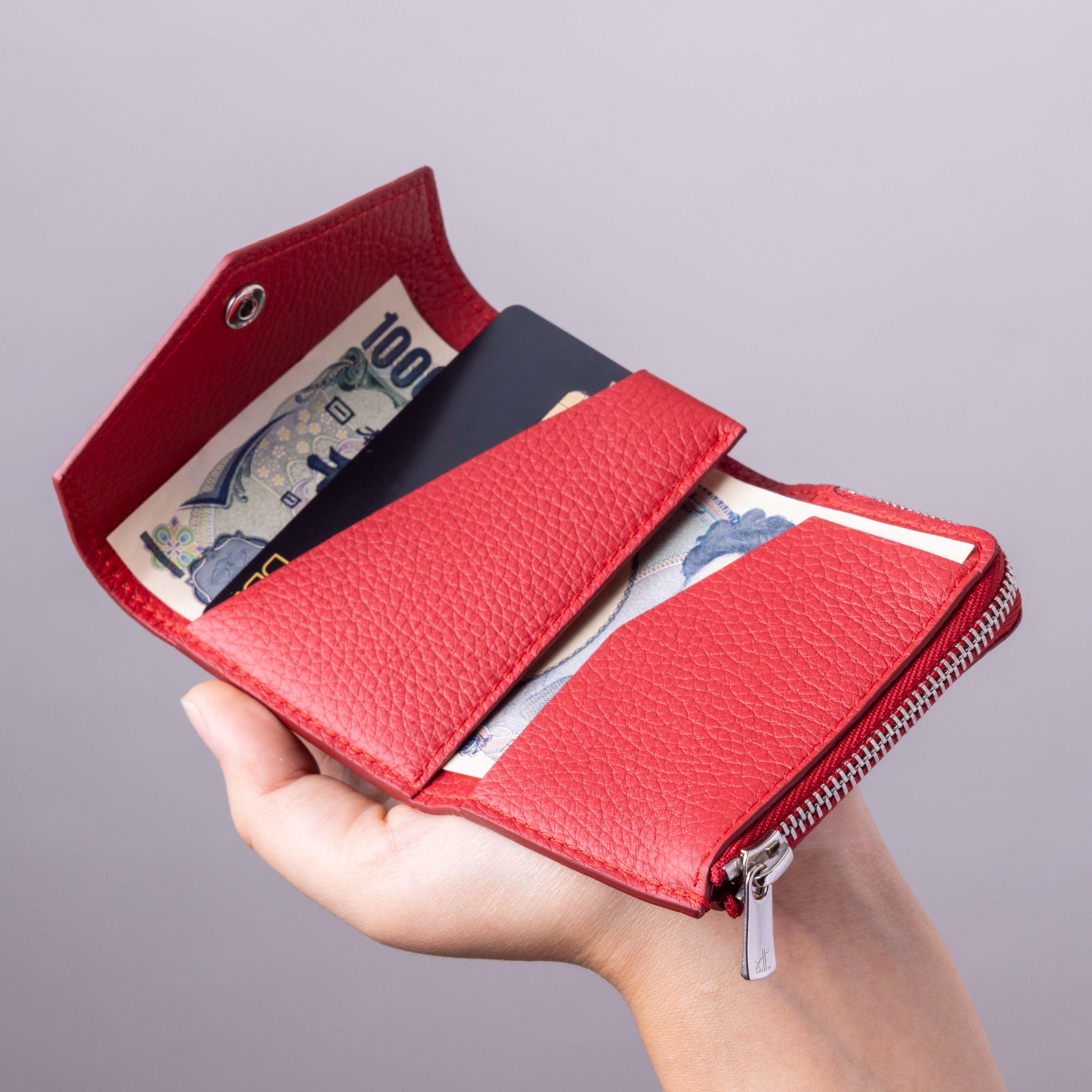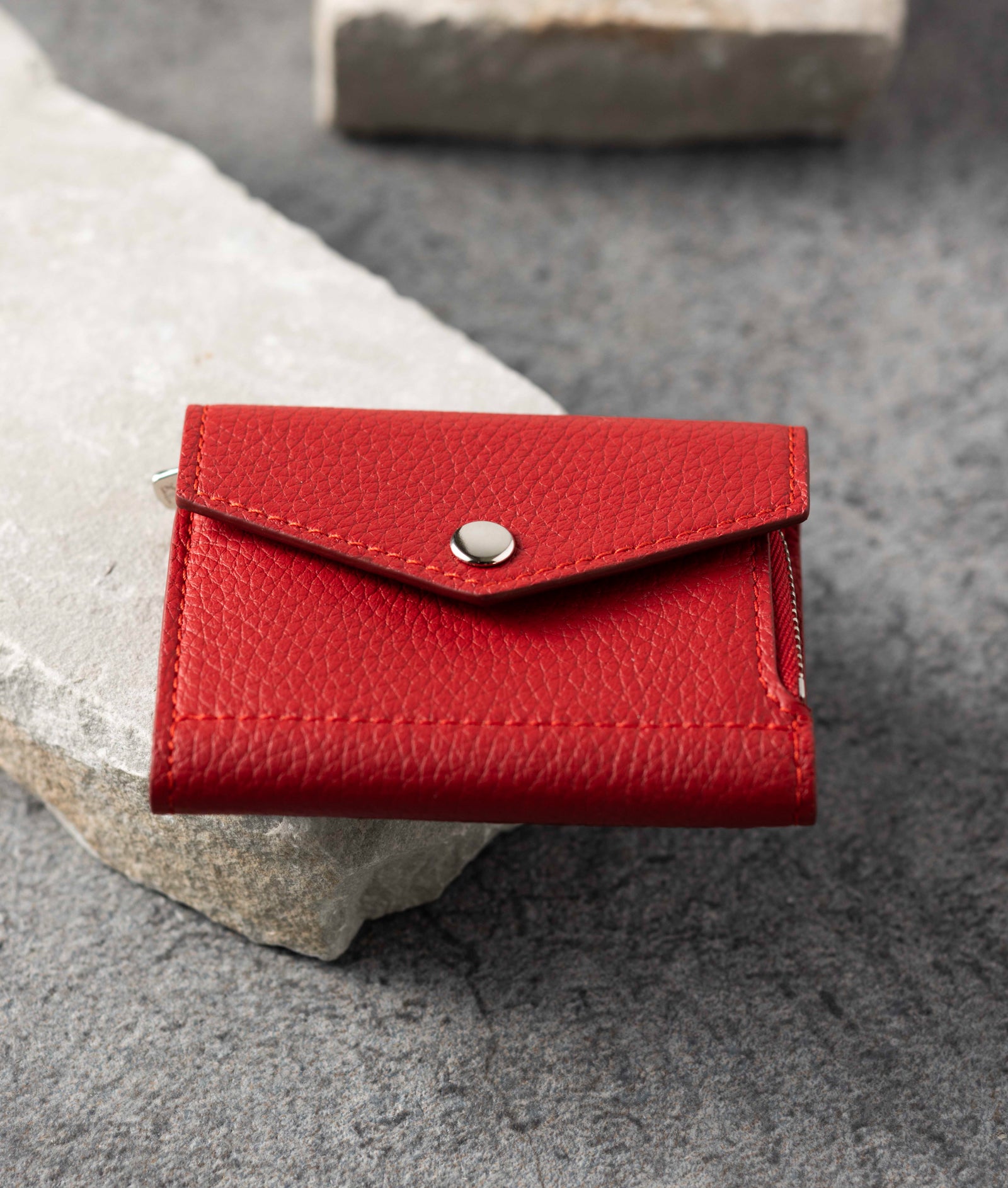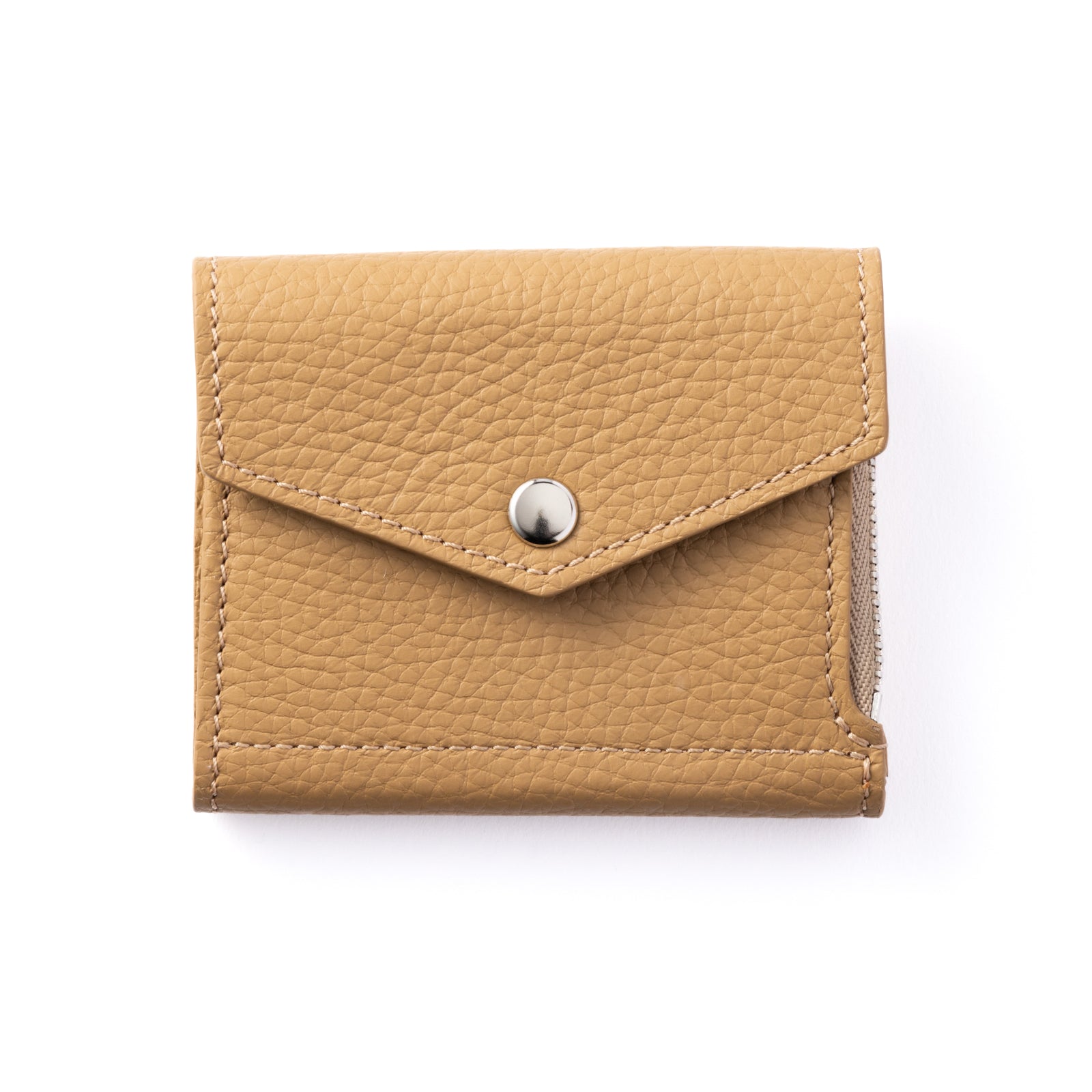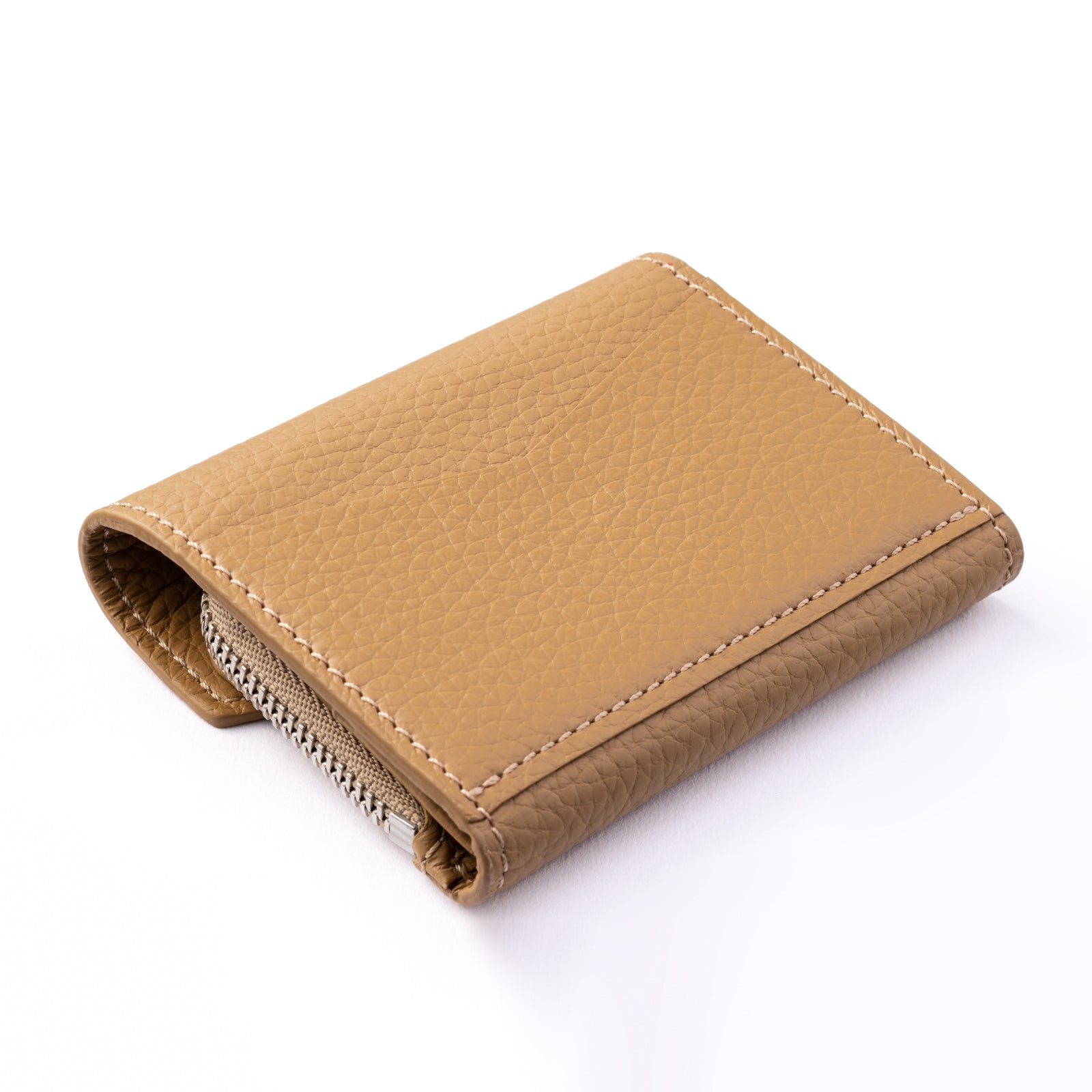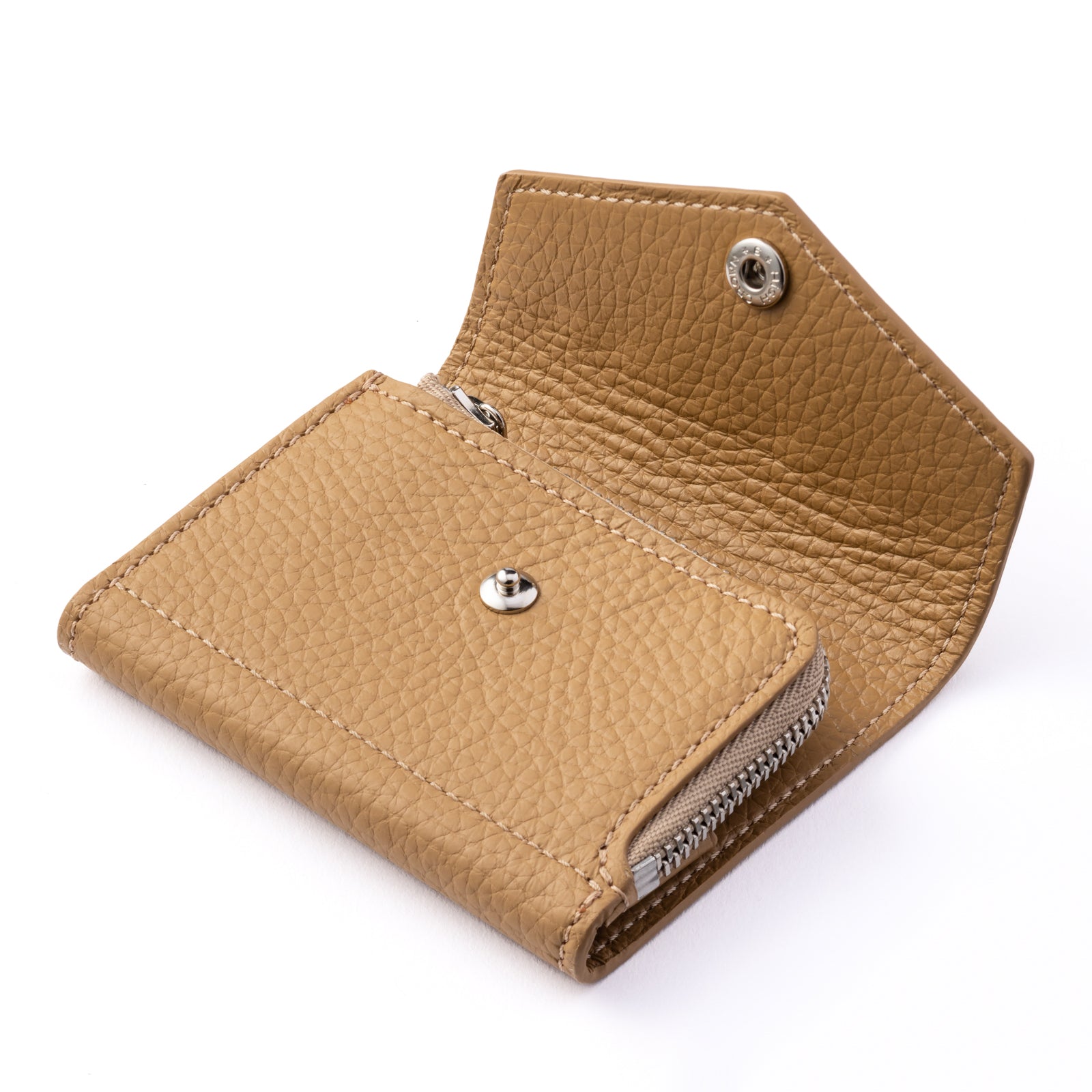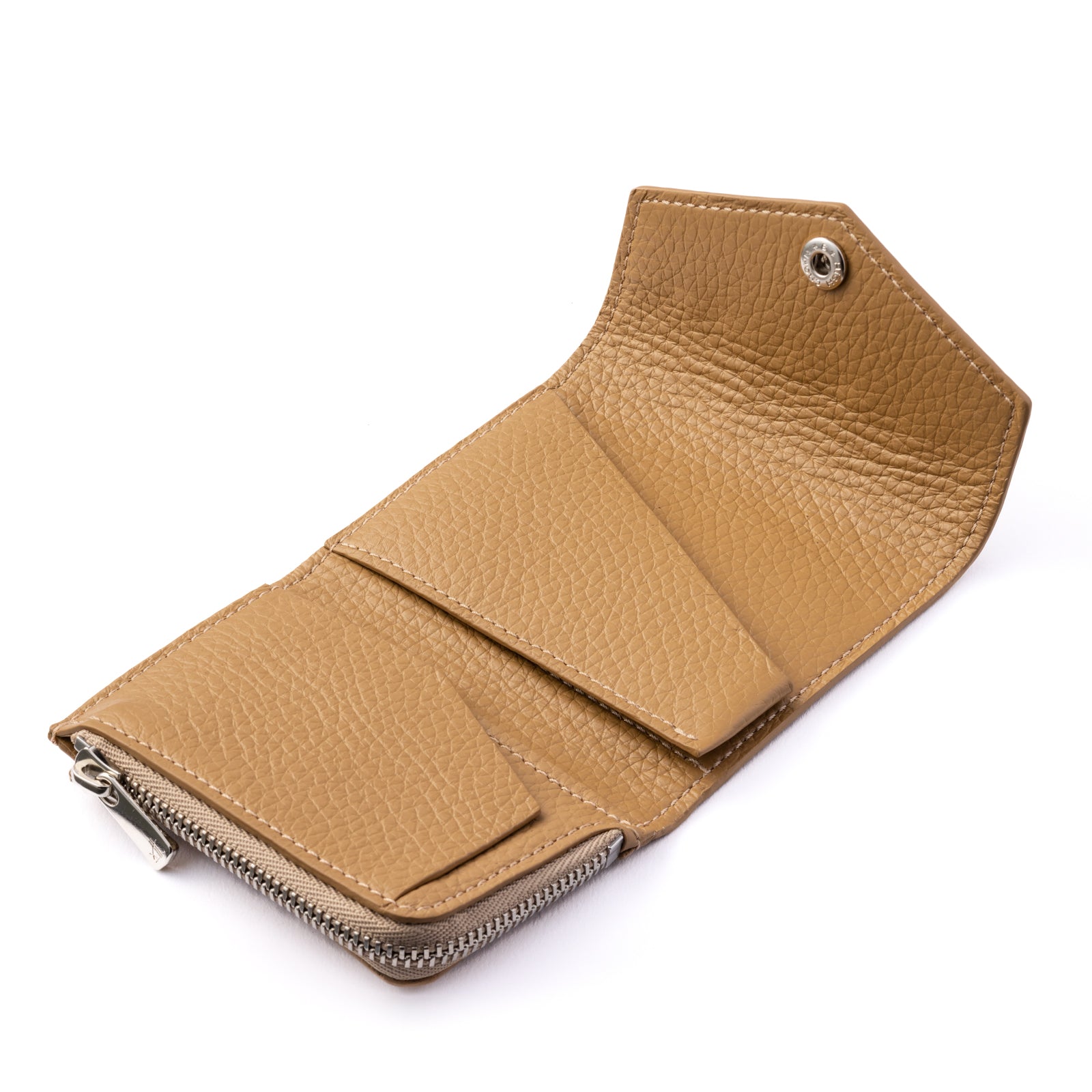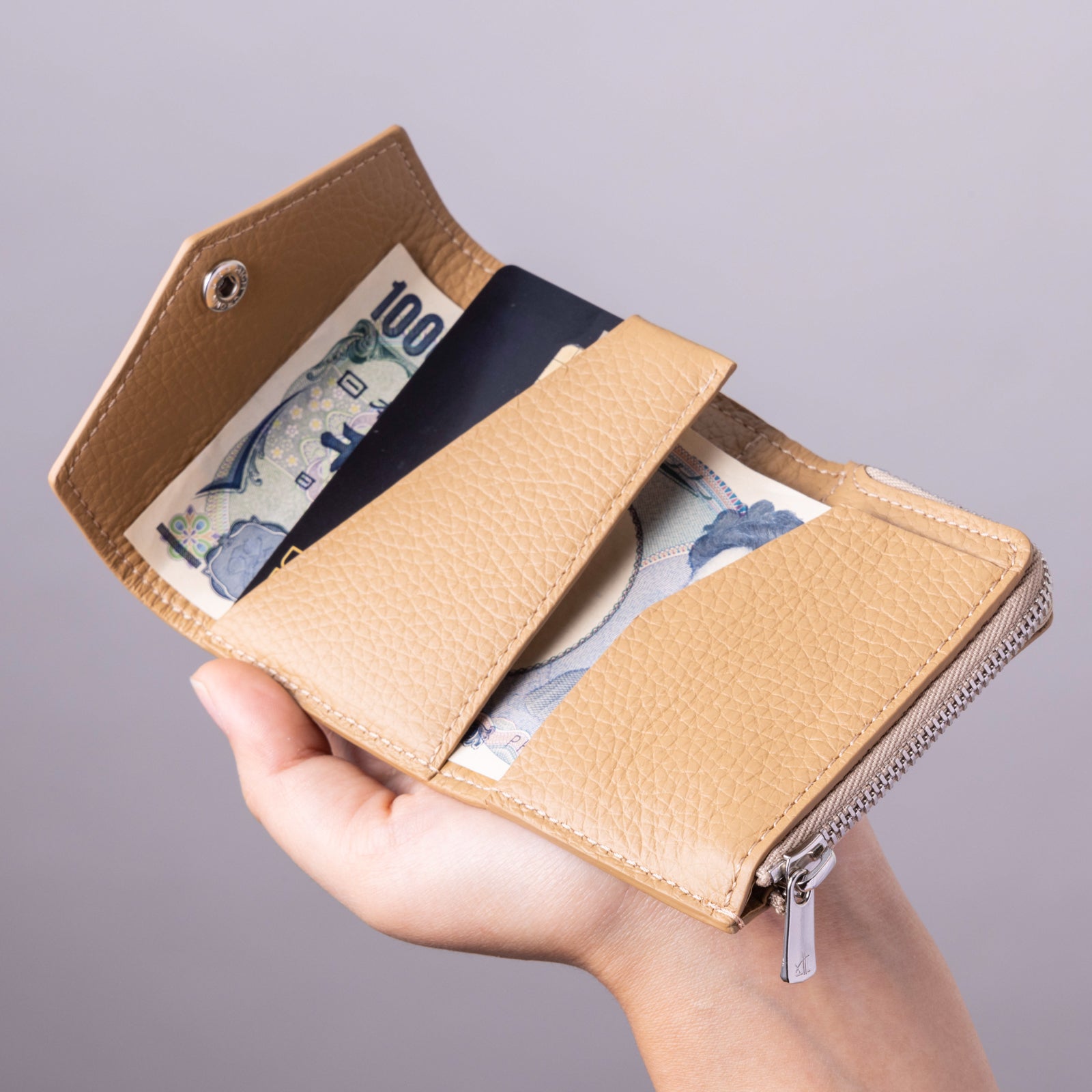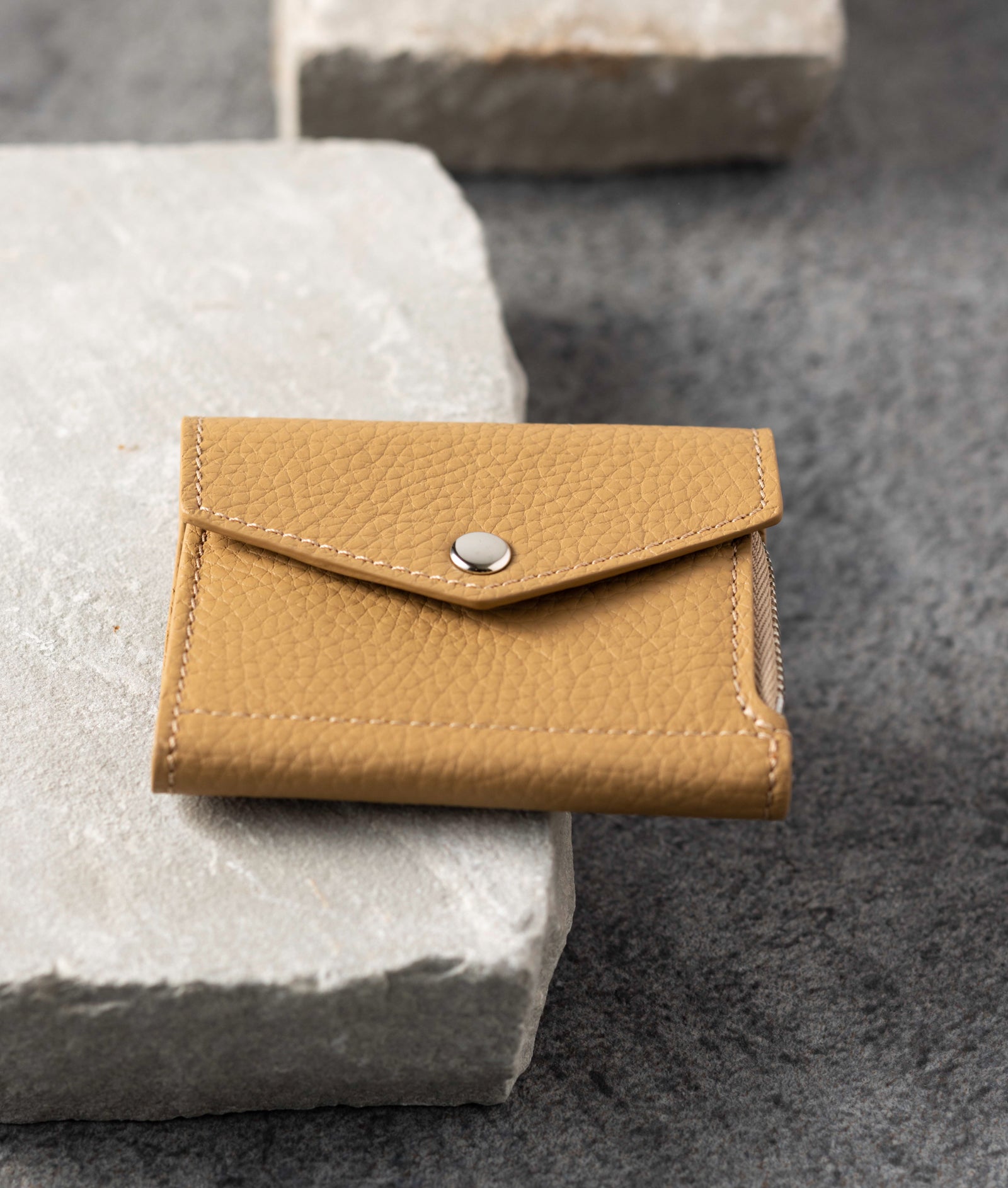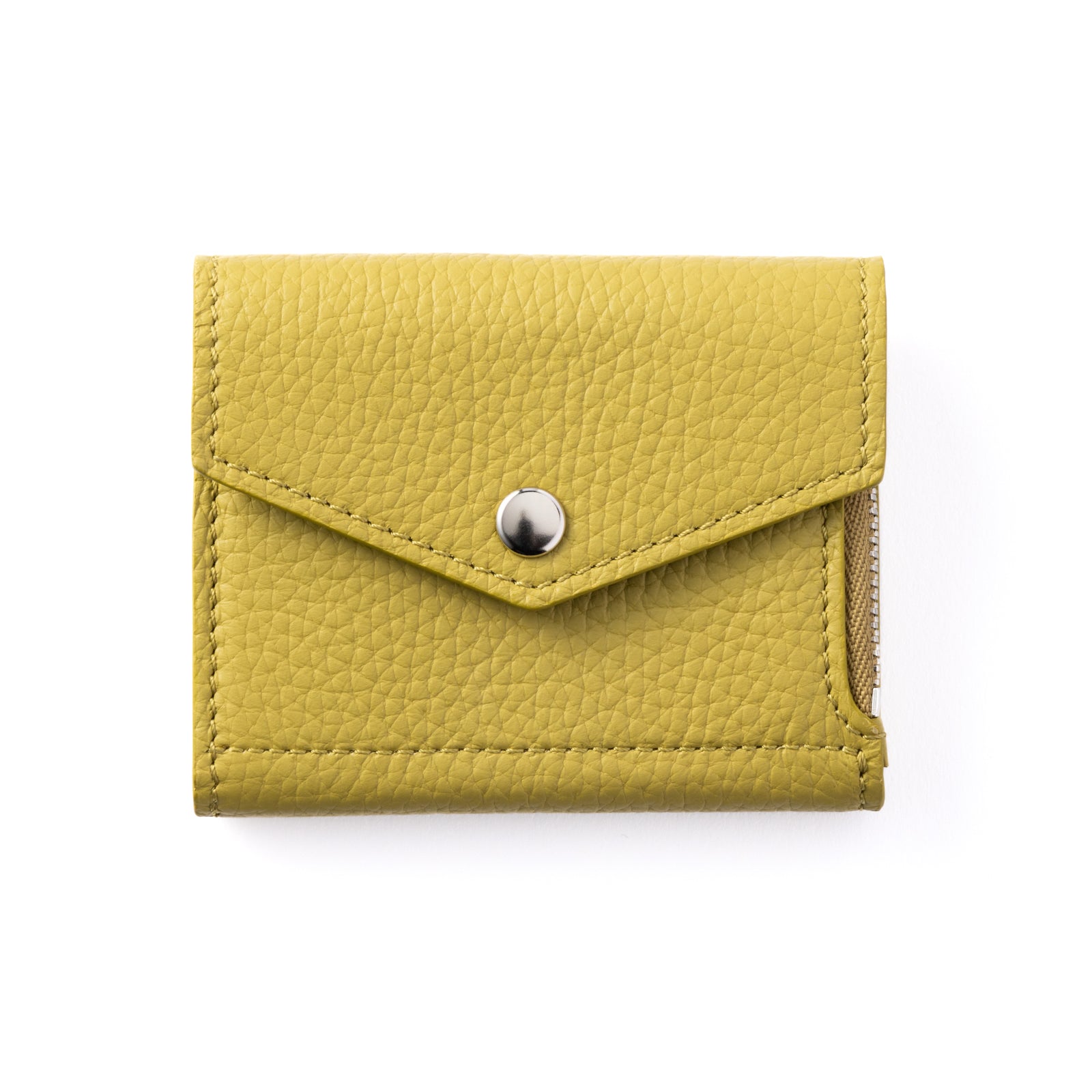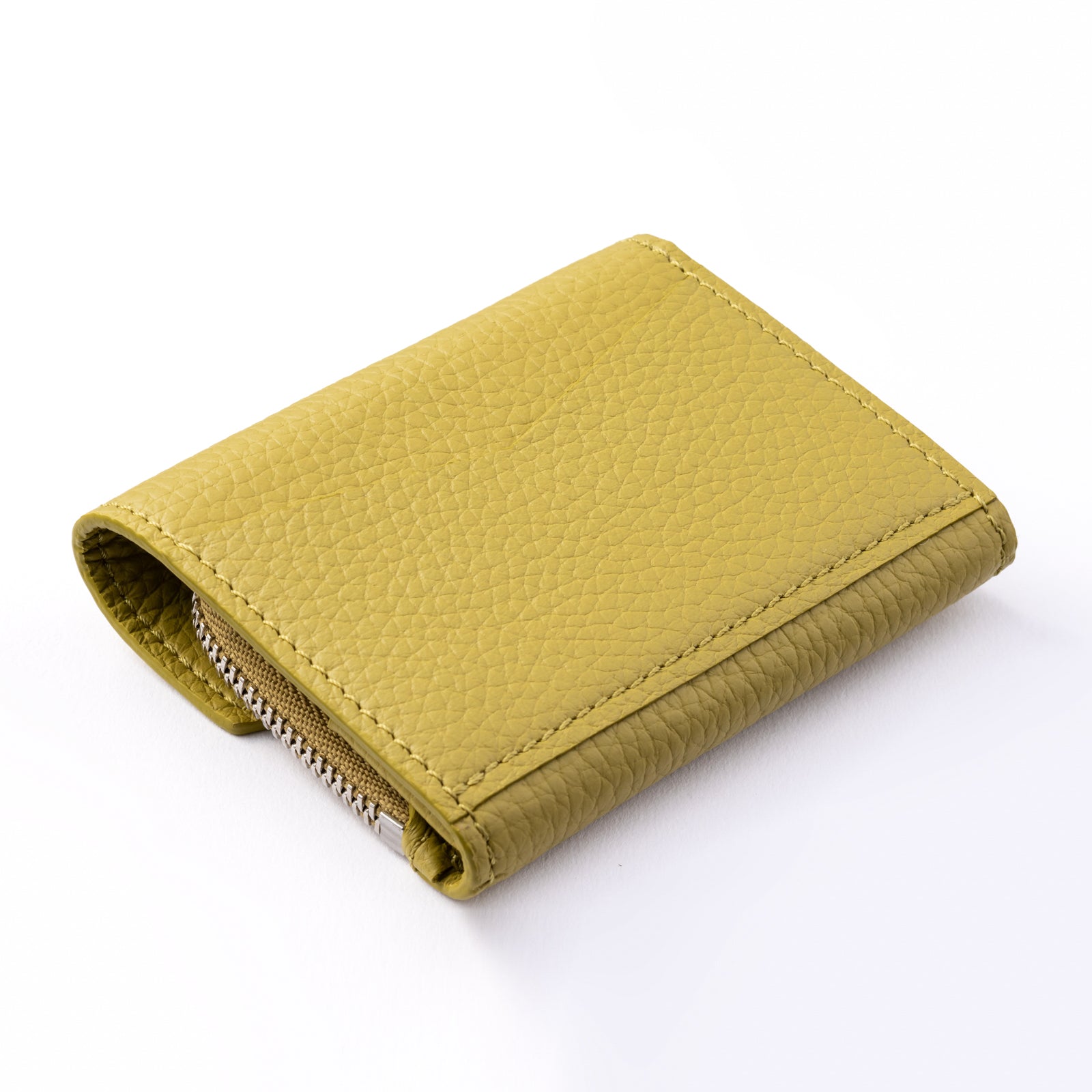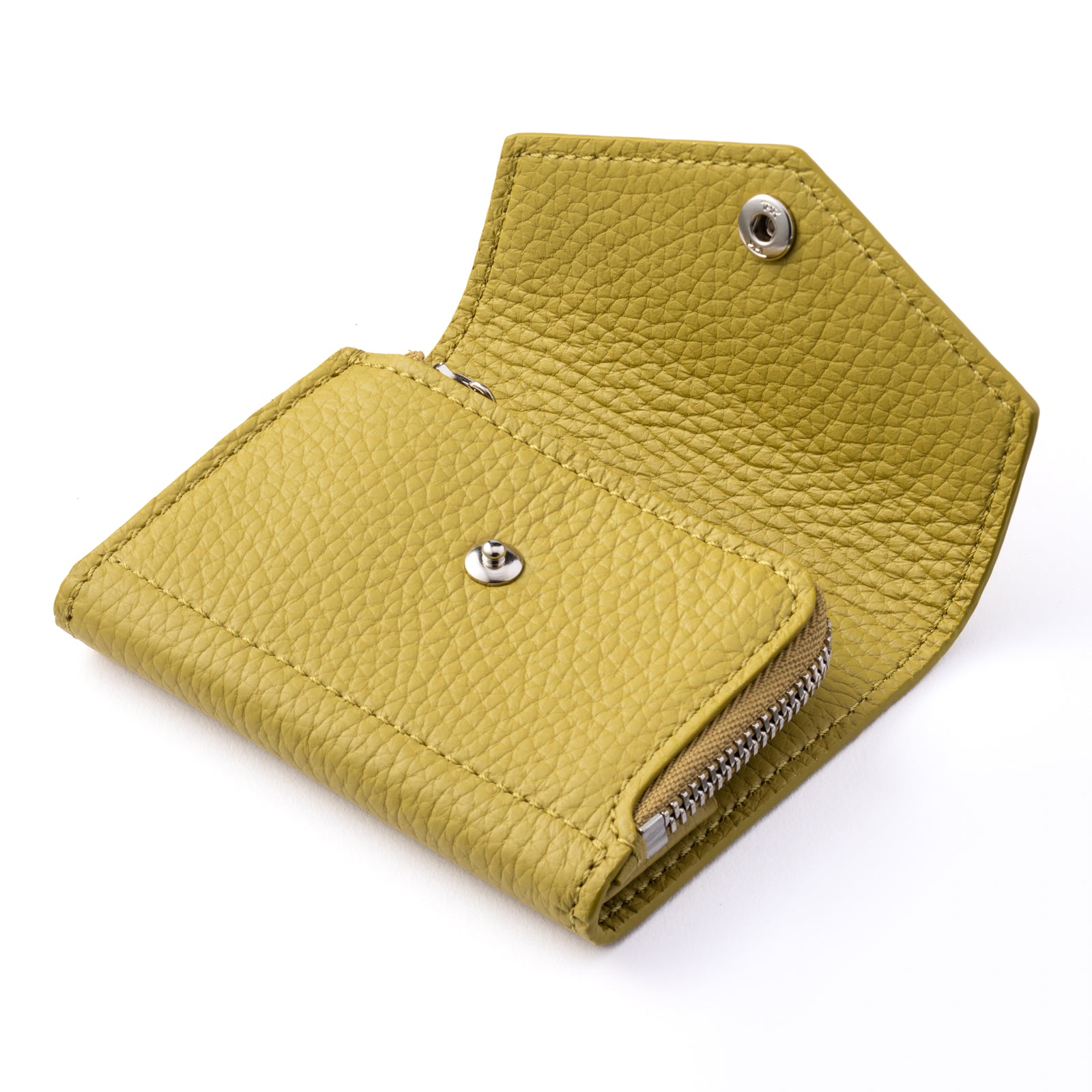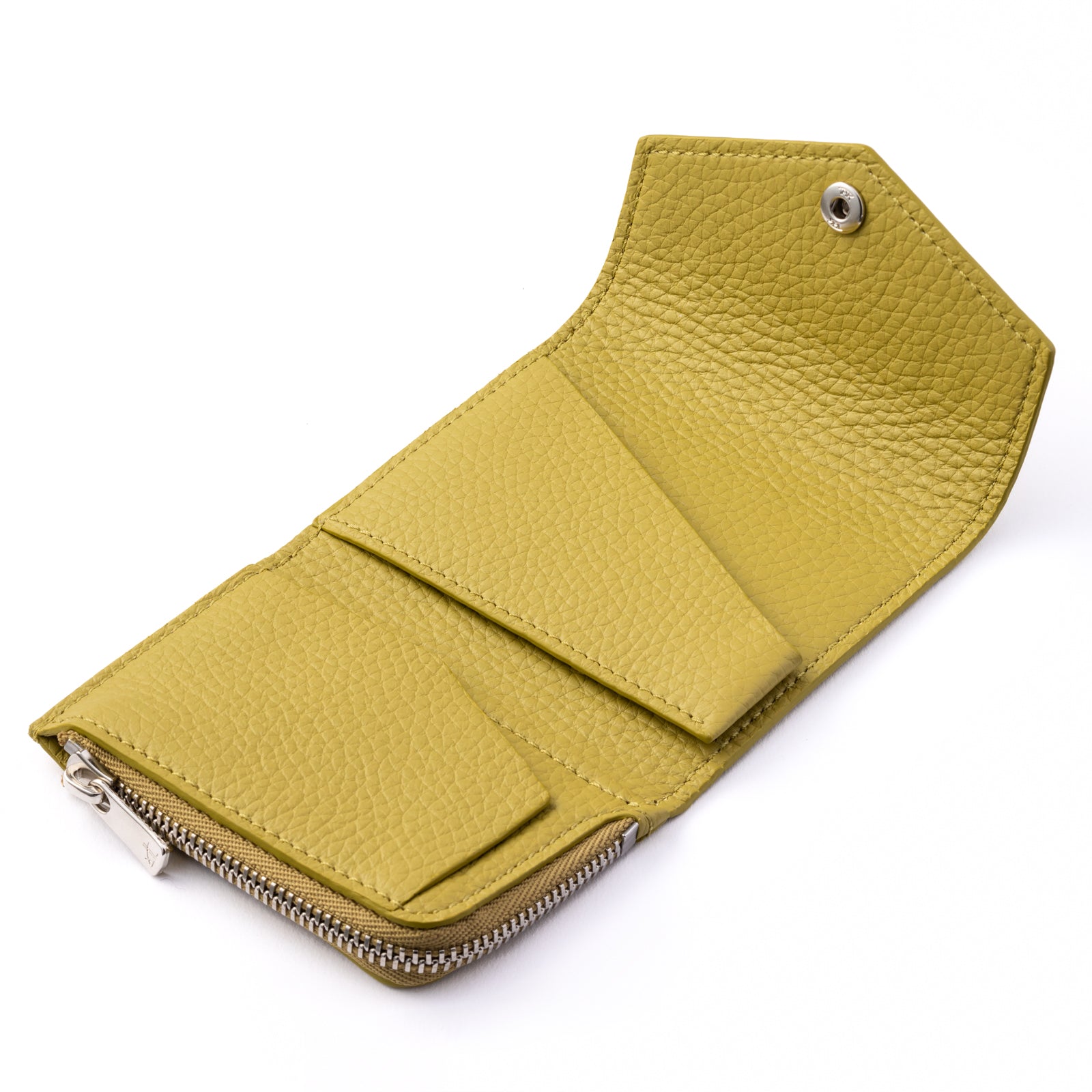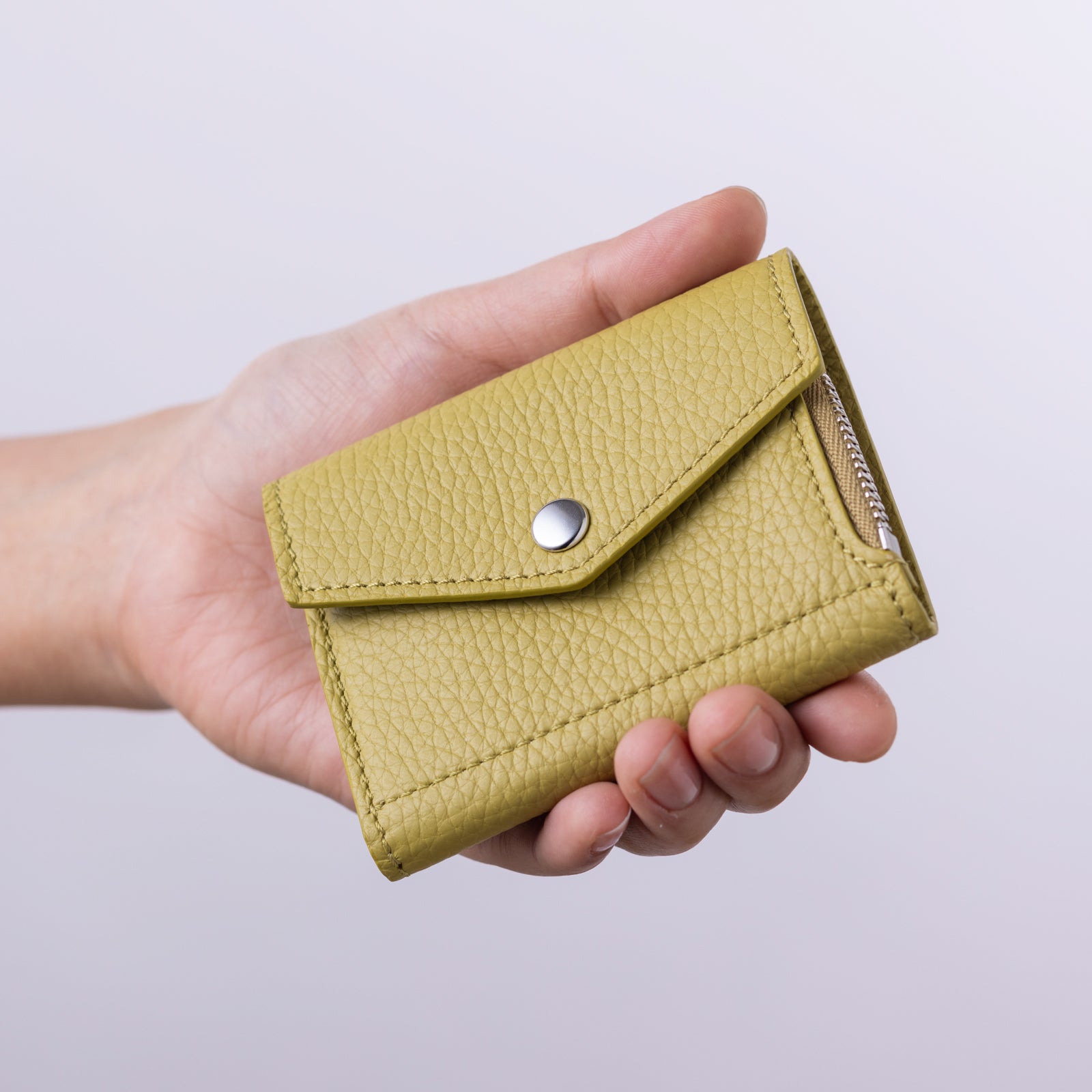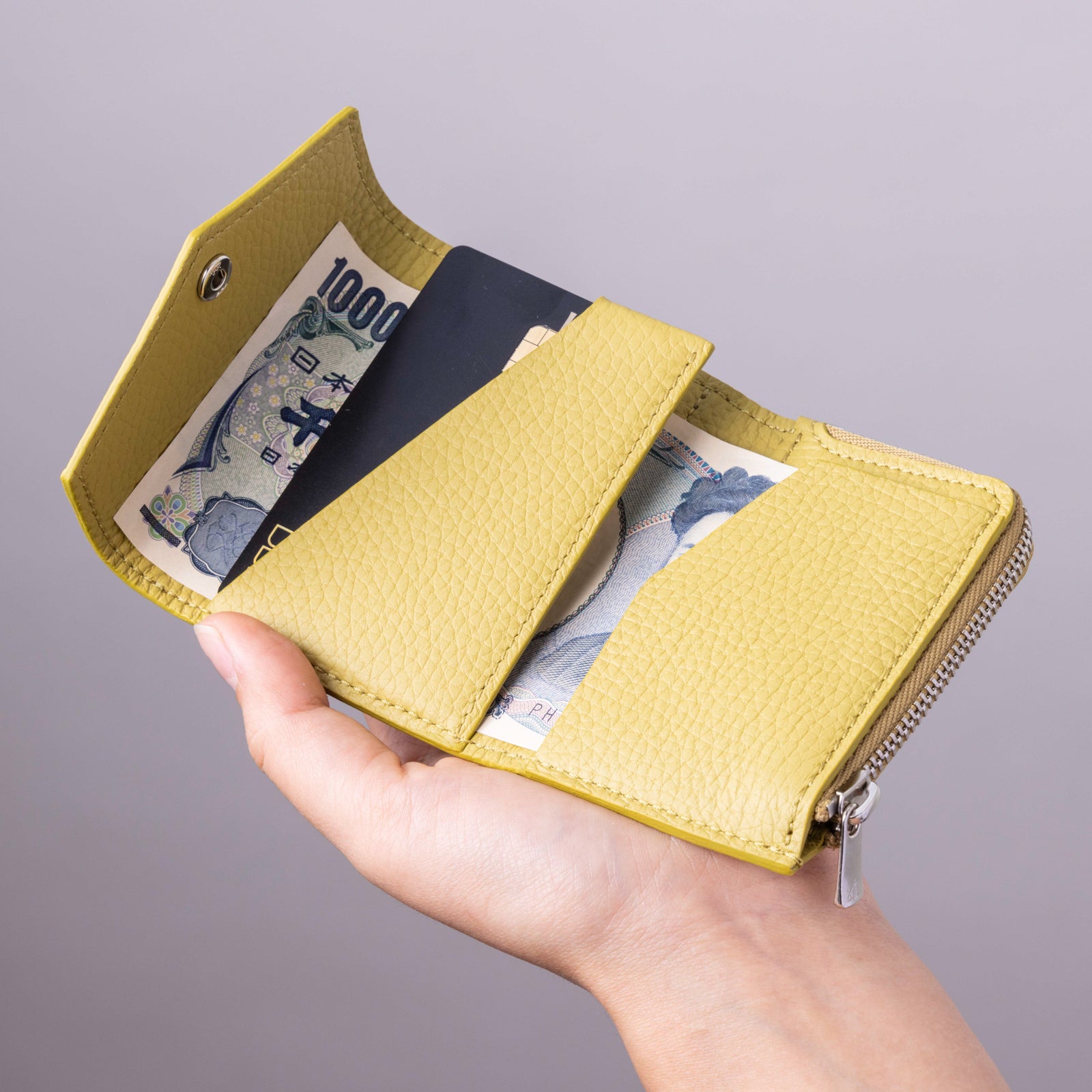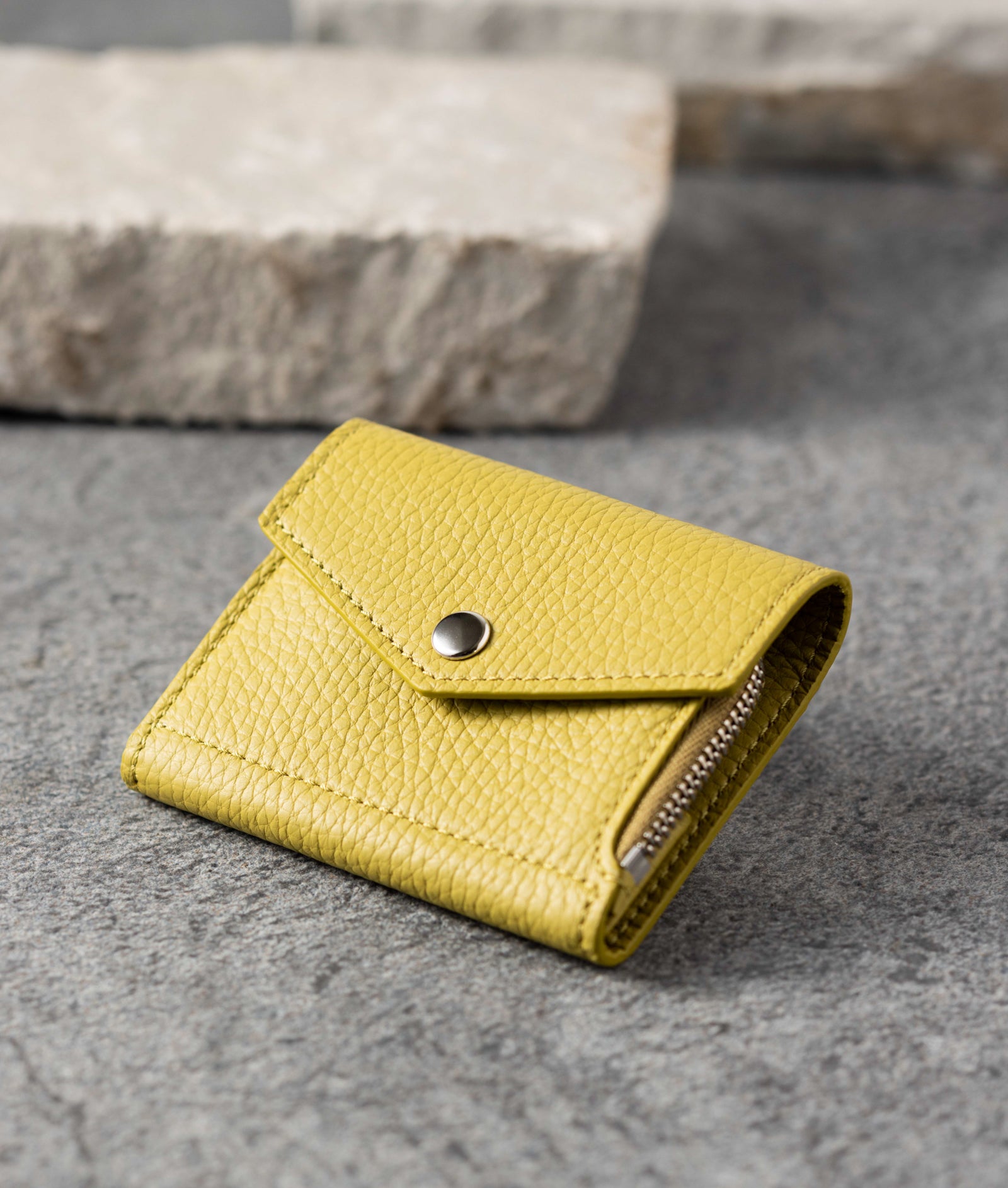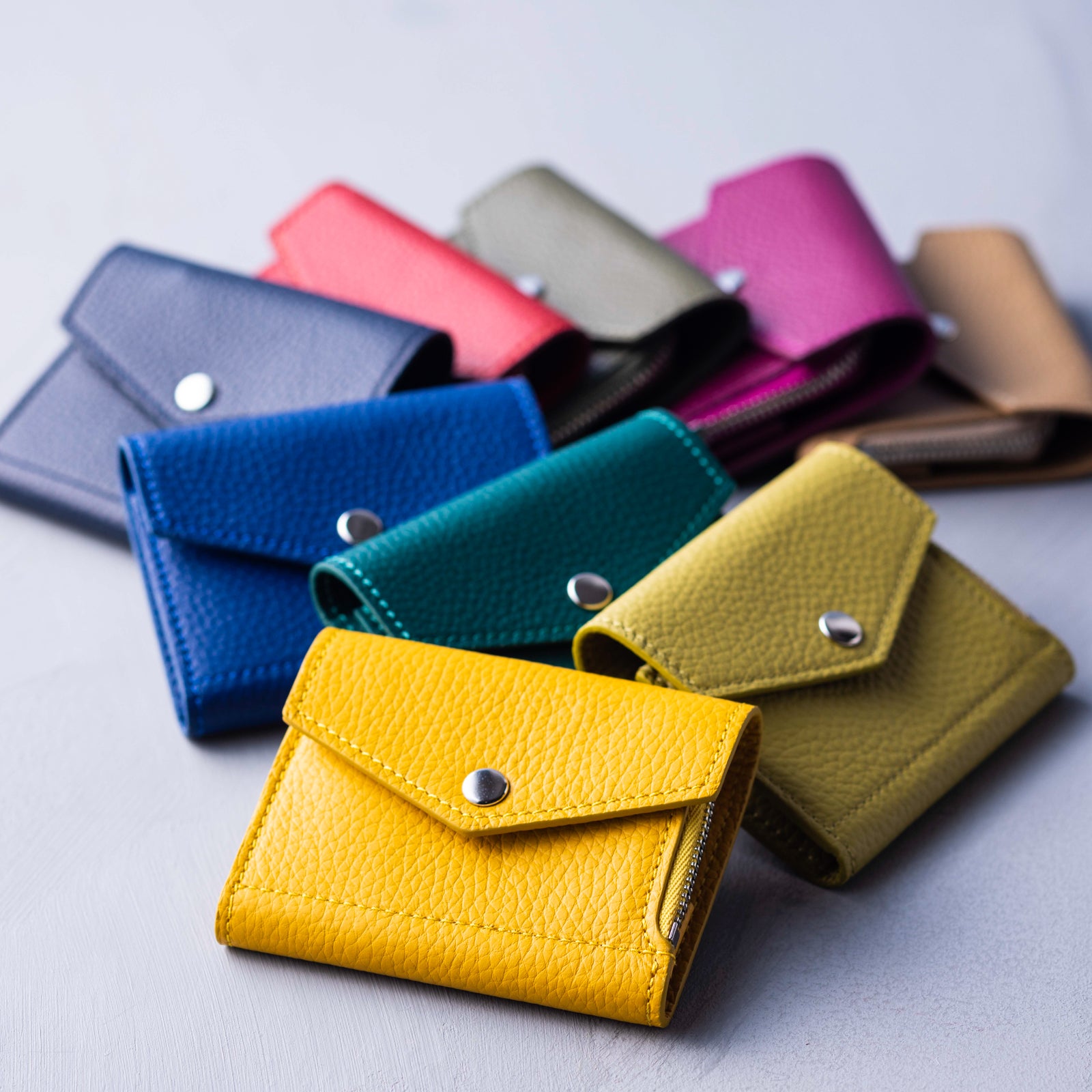 30%OFF
Handy wallet with L shaped fastener / Cuir Mash
---
3 in stock
Only 1 unit left
Only 1 unit left
Only 1 unit left
Only 1 unit left
This is a compact wallet designed to be as slim and user-friendly as possible. It falls somewhere between a tri-fold and a bi-fold, which we refer to as a "2 1/2-fold" here at Philosophii.
When you hold it in your hand, you'll be pleasantly surprised by its thinness and lightness. Unfasten the clasp, and you'll find a card slot in the center that can hold up to 5 cards. Bills can be neatly stored behind this slot, and there's a pocket on the right side for further convenience. The card pocket acts as a stopper for the bills, ensuring they won't slip out, combining practicality to the sleek, compact design.
To maintain the wallet's slimness and usability without compromising its functionality, we recommend limiting the Storage of bills to 10 (we tried putting 5 cards, 20 bills, and 6 coins in as a test, and it became quite bulky).

On the backside of the wallet, you'll find a pocket for holding one card.
The coin compartment is equipped with an L-shaped zipper, easy to open wide and access.

Perfect for those who want a compact wallet but still need to carry a few bills along with their cards, this wallet features a unisex design that makes it suitable for everyone, making it a great choice for a gift.

The wallet is meticulously crafted from leather for all its components, including the interior and lining. The choice of soft-textured leather ensures an excellent feel in your hand, making it highly user-friendly.
Though both exterior and lining are leather, this wallet was designed to be incredibly lightweight, weighing in at approximately 45 grams (1 ½ oz).

By strategically reinforcing essential areas with a core material, we enhanced the wallet's durability , creating a finish that not only exudes handcrafted quality but also stands the test of time.

<Details>
・Compartment for bills / 1 compartment
・Pocket for Coins /1 Pocket
・Card Compartment / 2 compartments,

<Material>
Cuir Marsh is a cowhide leather tanned and dyed in factories within Japan, boasting remarkable characteristics: impeccable color rendition and a luxuriously soft texture.
Notably, its exceptional durability resists both color fading and discoloration, ensuring its seamless integration into your daily life.
With a rich array of colors, this domestically sourced leather exudes a gentle palette that elegantly resonates with the discerning sensibilities of Japan.

Clasp and fastener : Silver colored.

<Size>
When folded;
W7cm x H9.5cm x D1.5cm
(W2 3/4 in x H3 3/4 in x D 2/3 in)

You can choose a ribbon wrapping with no additional charge, perfect for gifts.
shopping guide

About payment

The following payment methods are available.
credit card
PayPal
Google Pay / Apple Pay / Shop Pay

Regarding delivery

The shipping fee is a flat rate of 770 yen including tax.
Free shipping is available for orders totaling 55,000 yen (tax included) or more.
If in stock, we will ship within 5 business days.
If the item is out of stock or made to order, we will inform you of the delivery date separately.

About returns and exchanges

If the product is defective, we will accept returns or exchanges of the product. Please contact us within one week after receiving the product.
Choose options