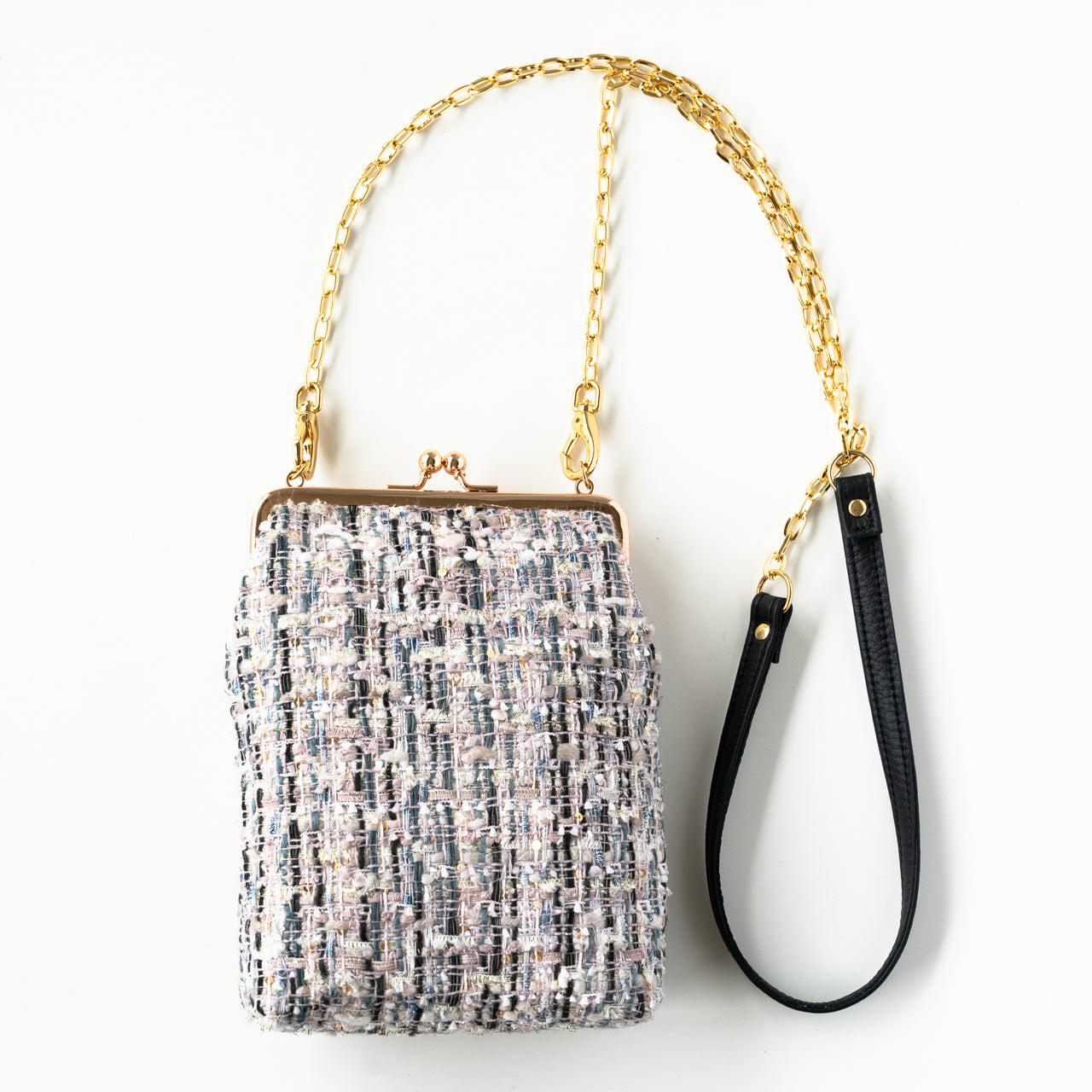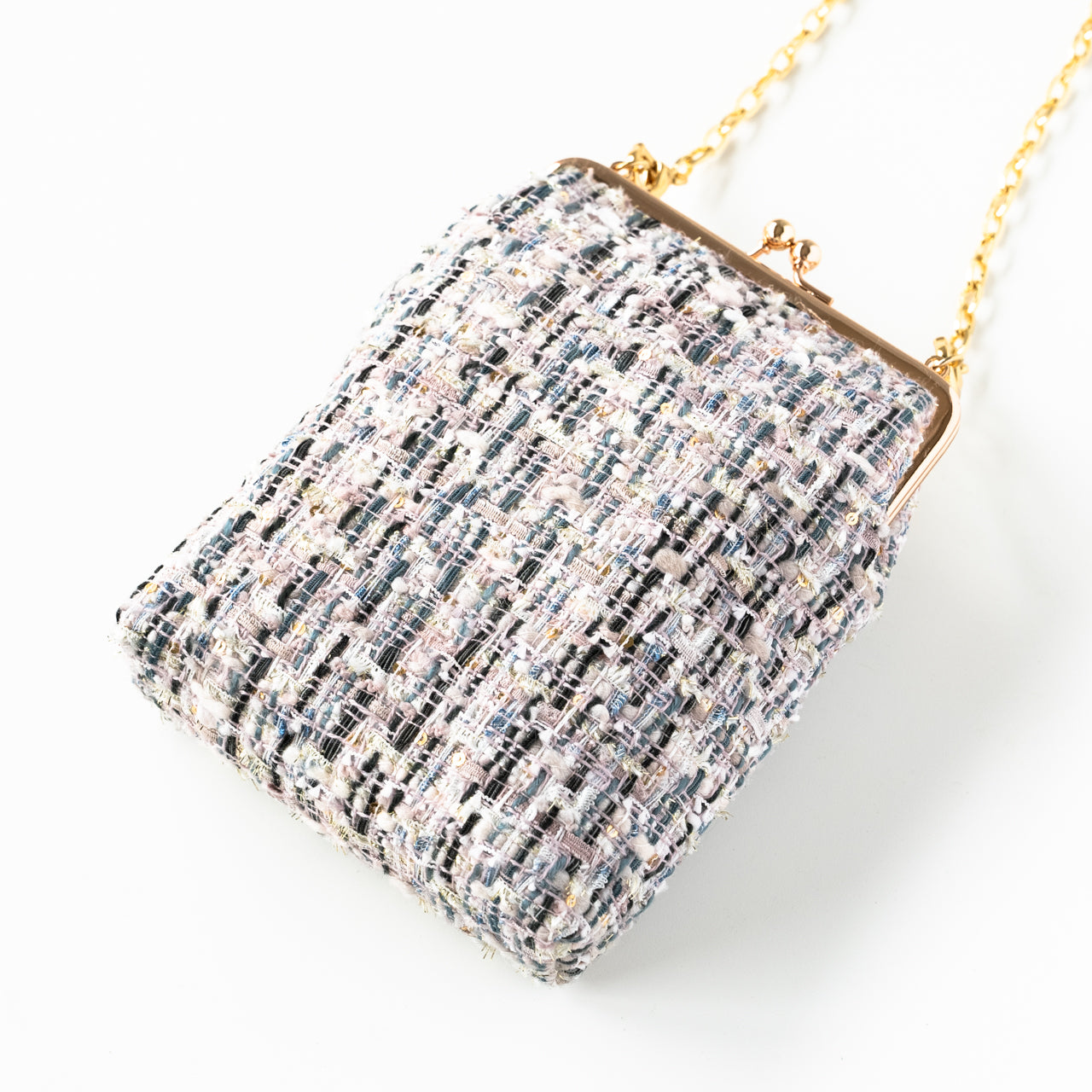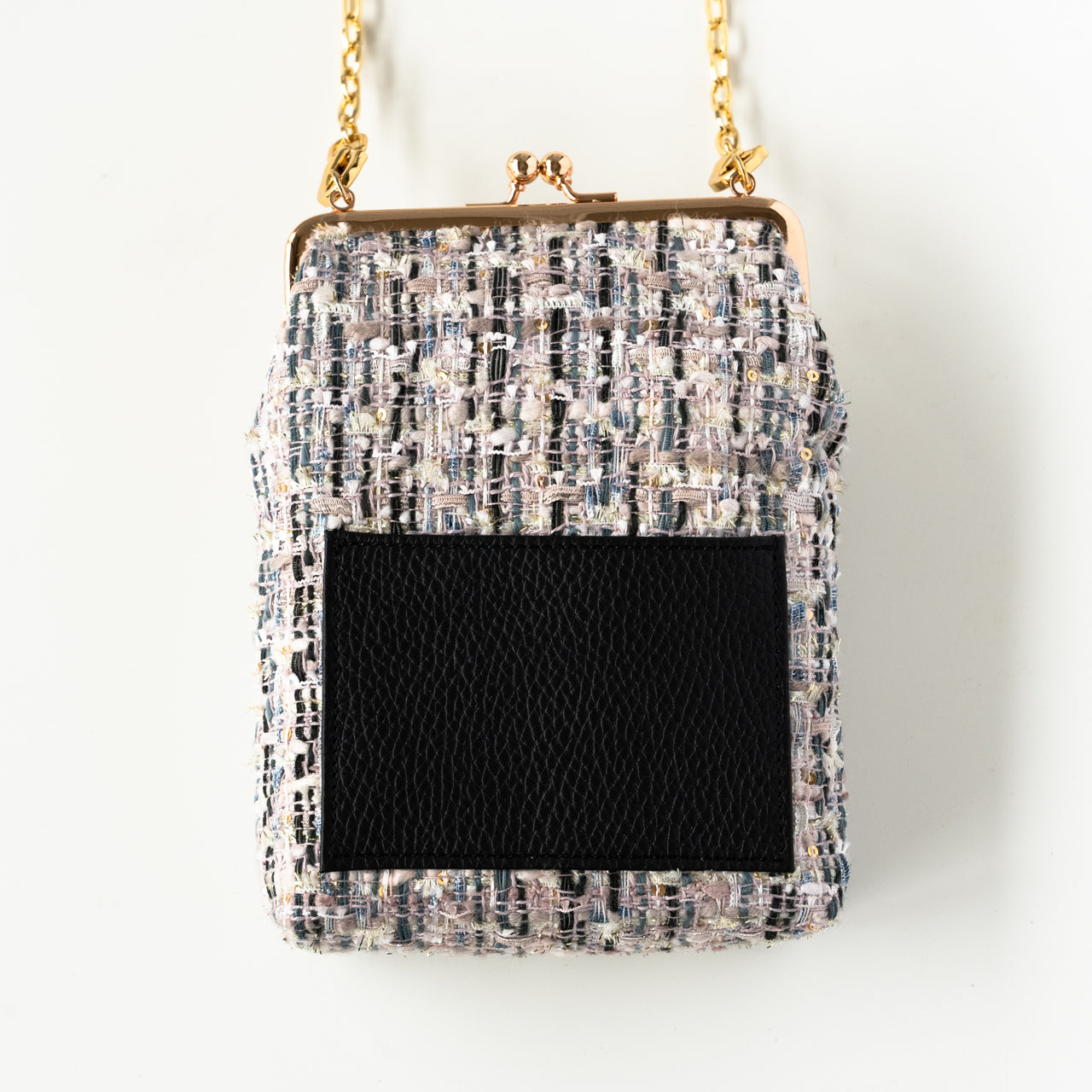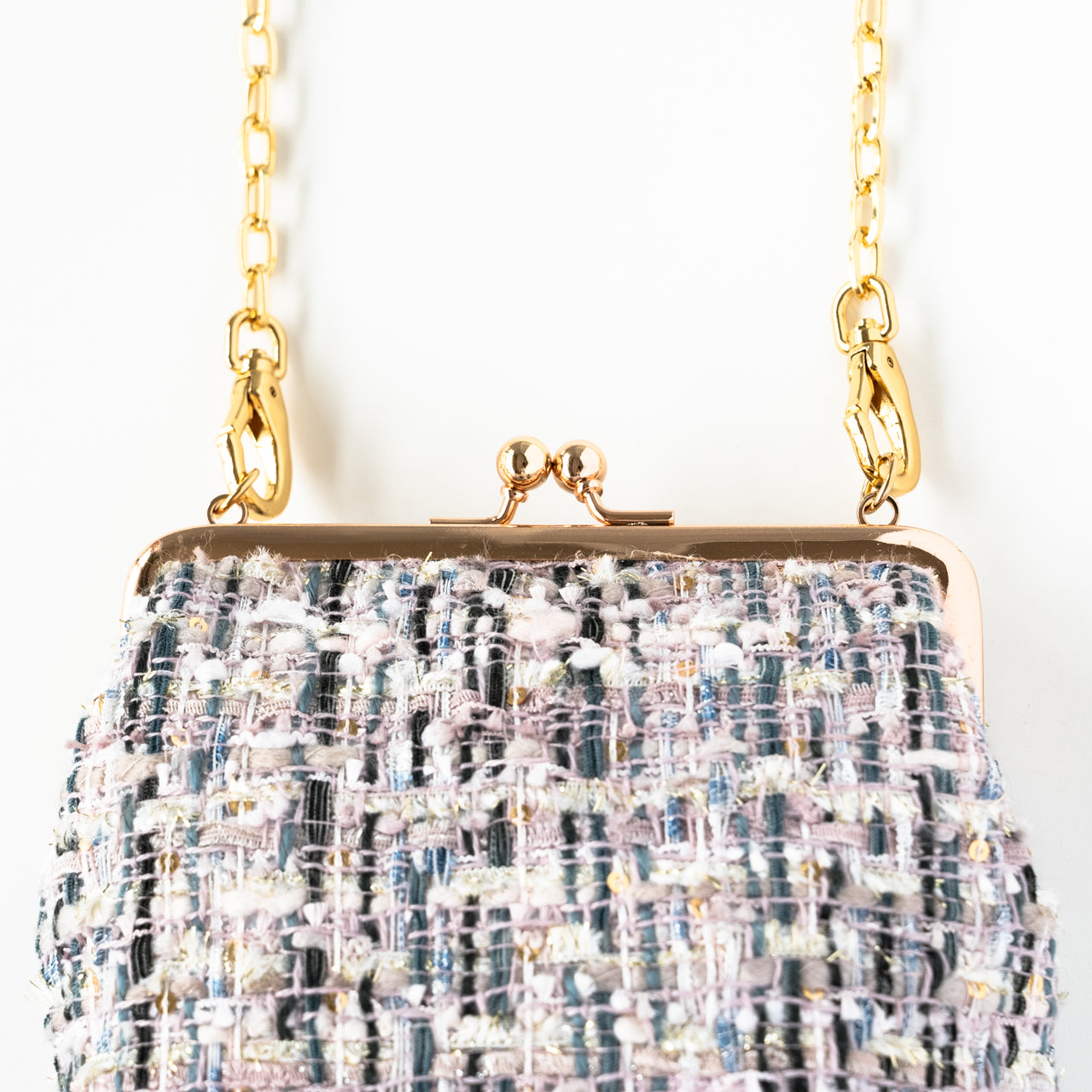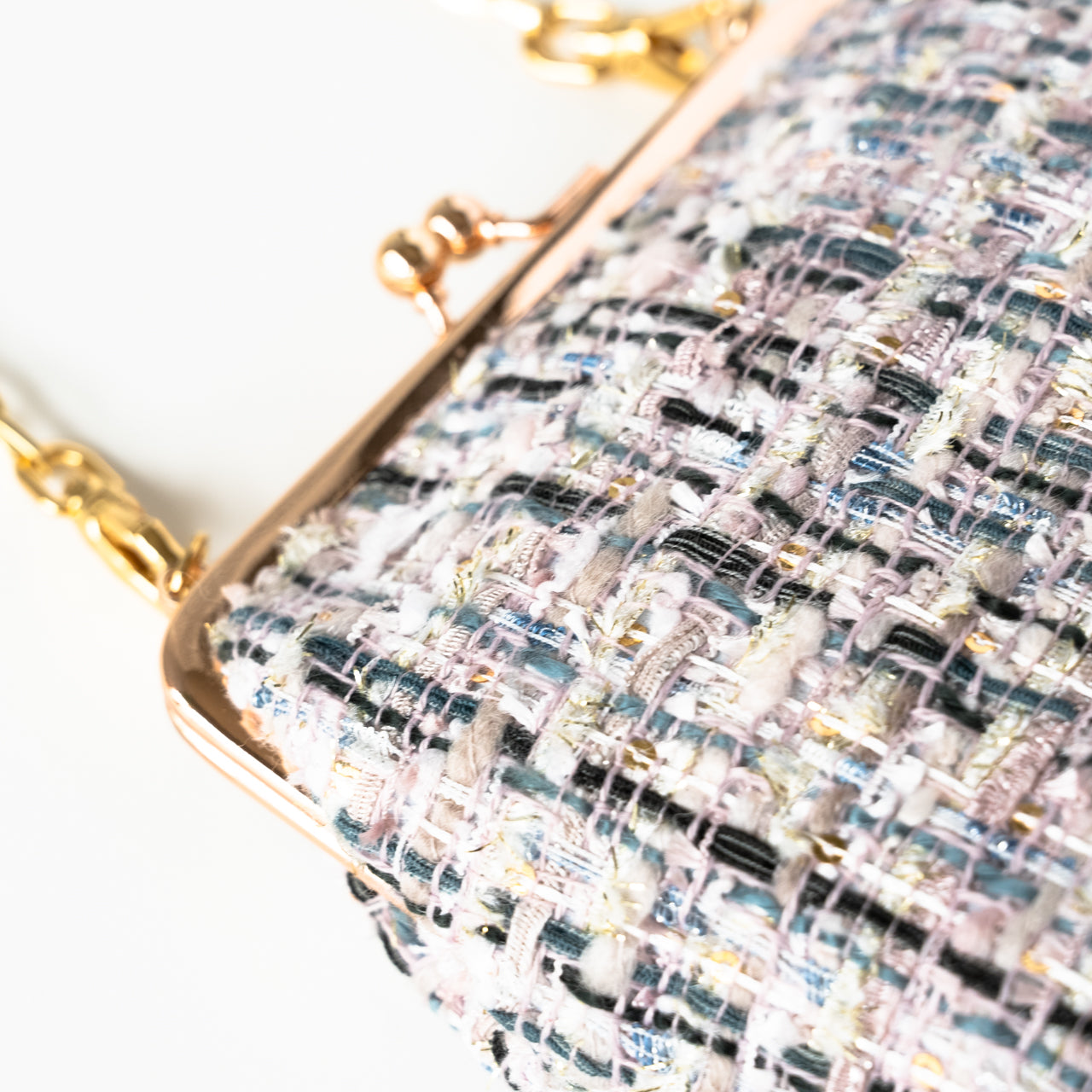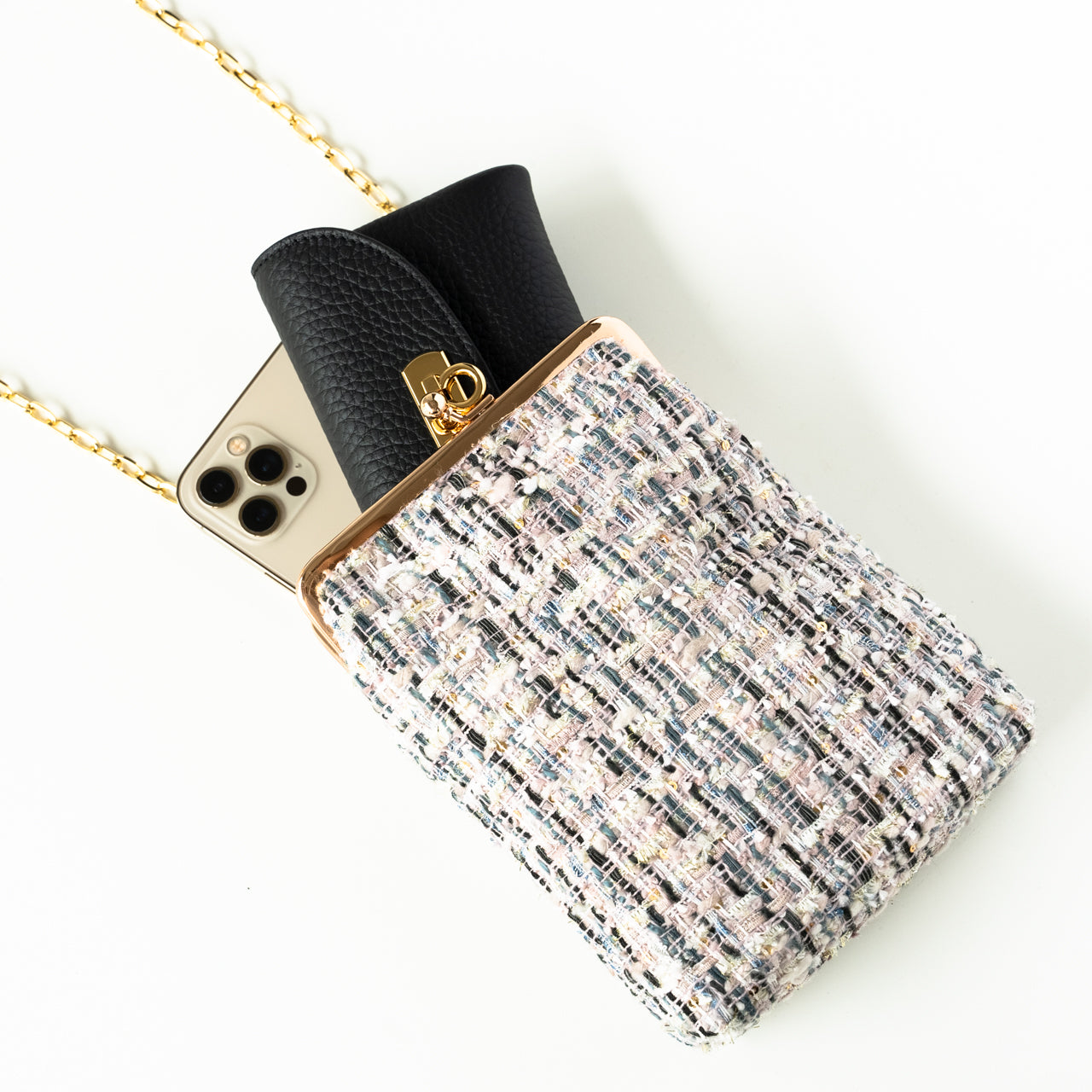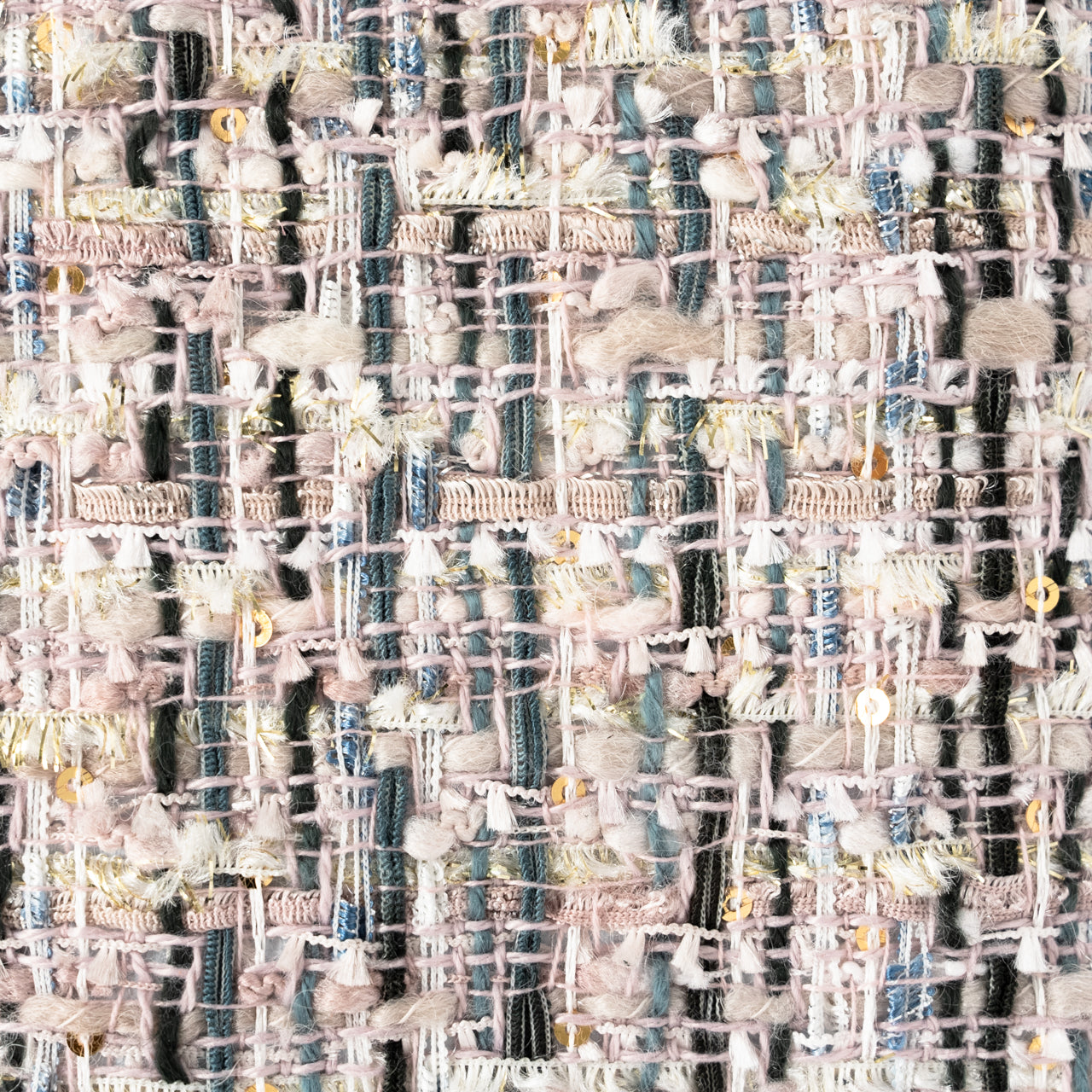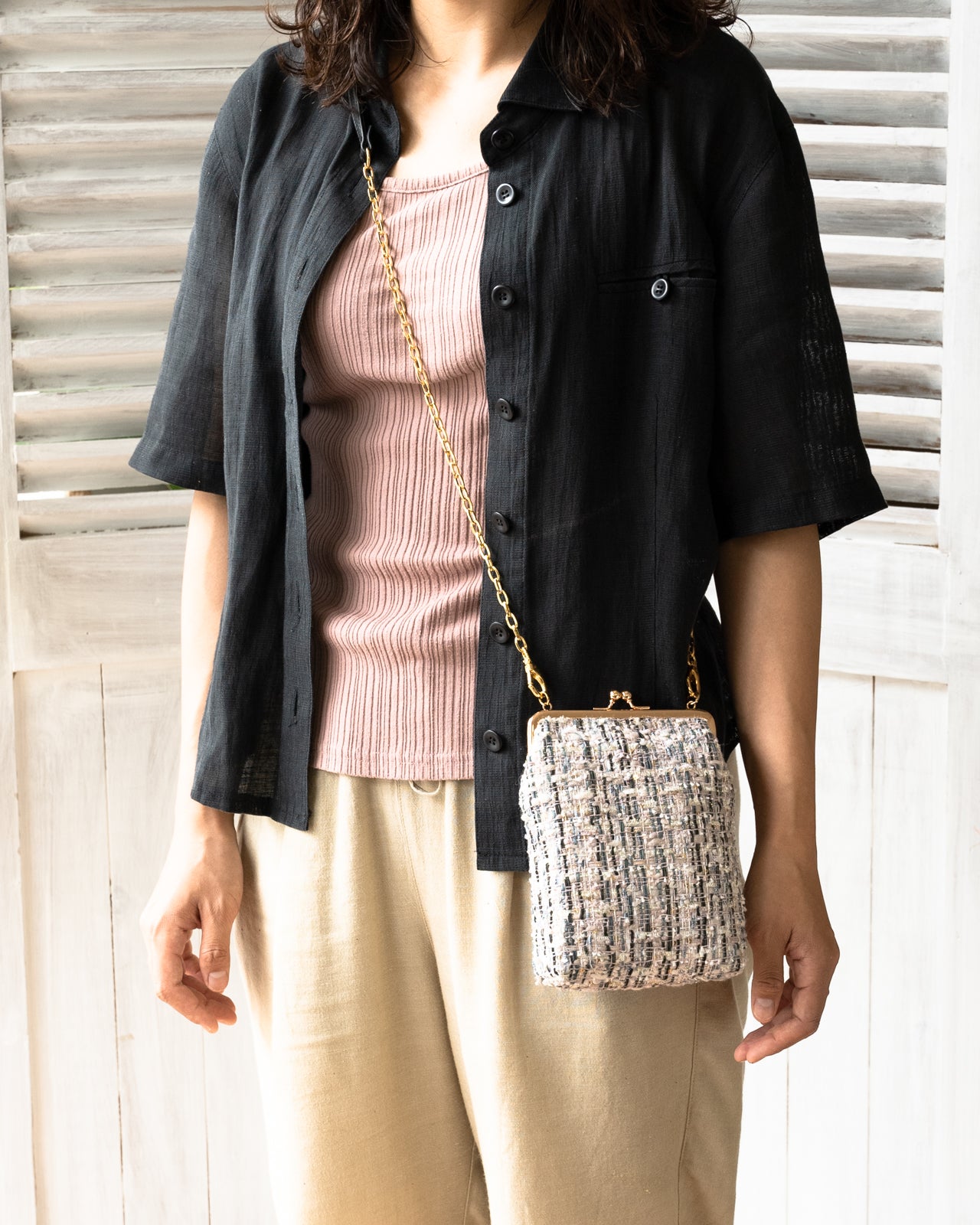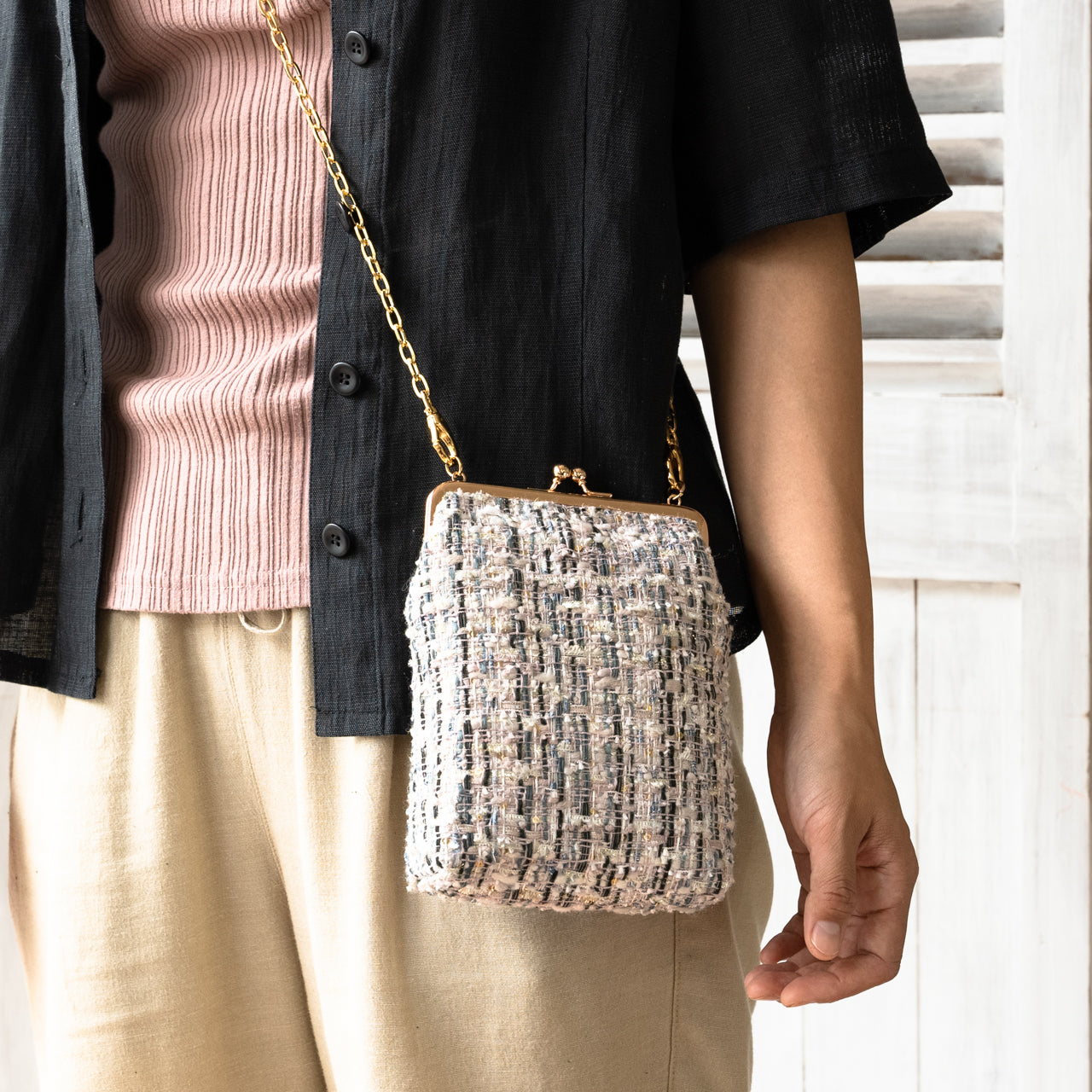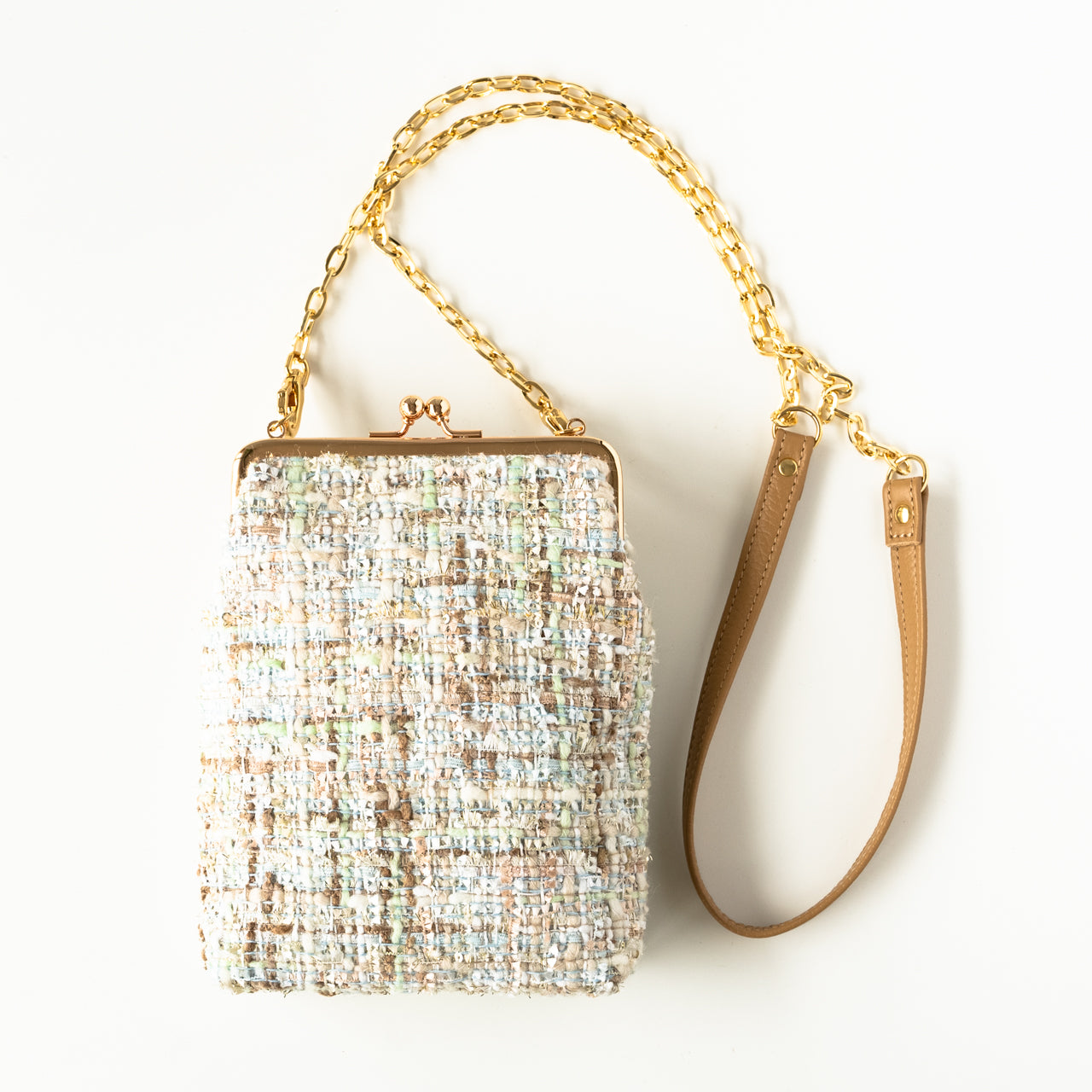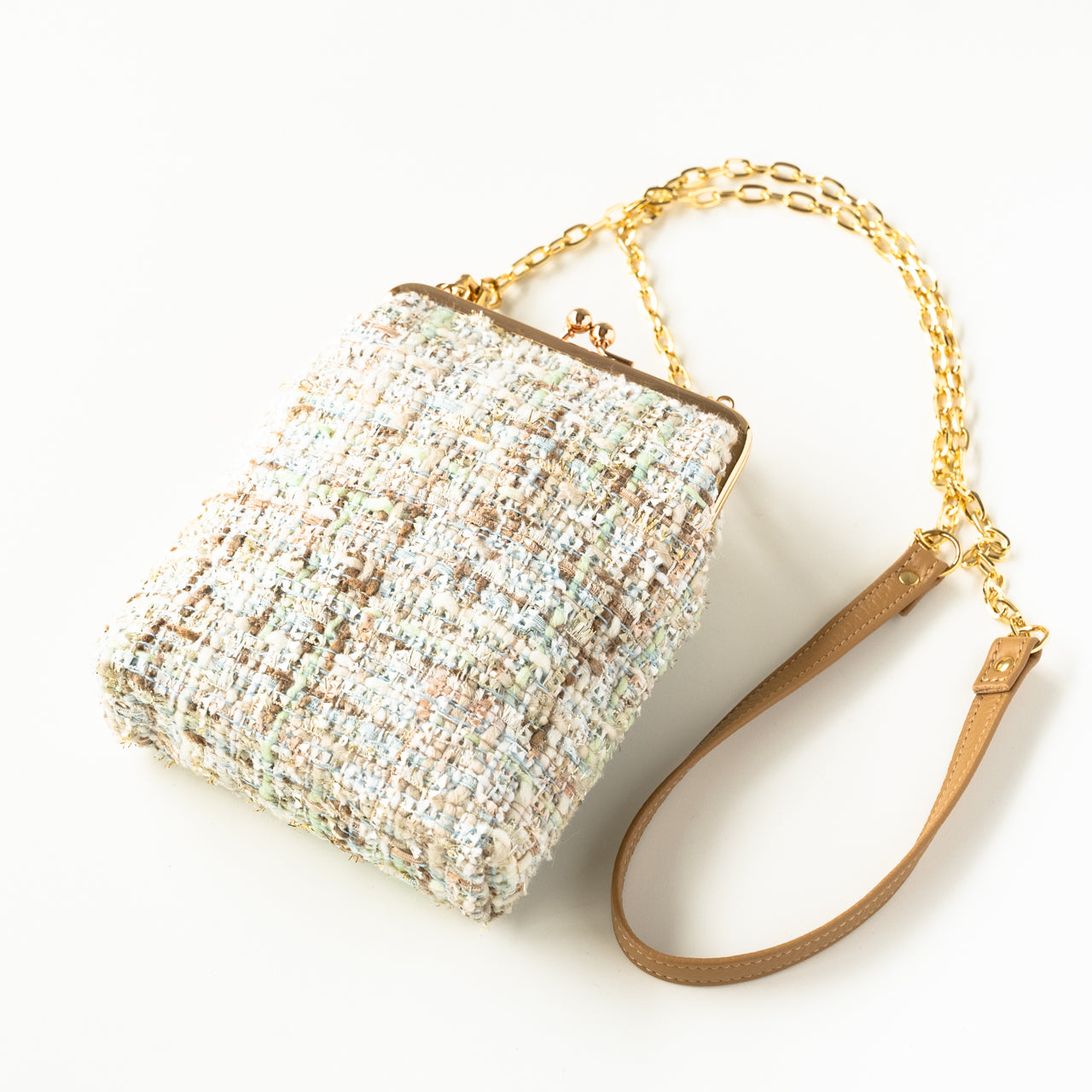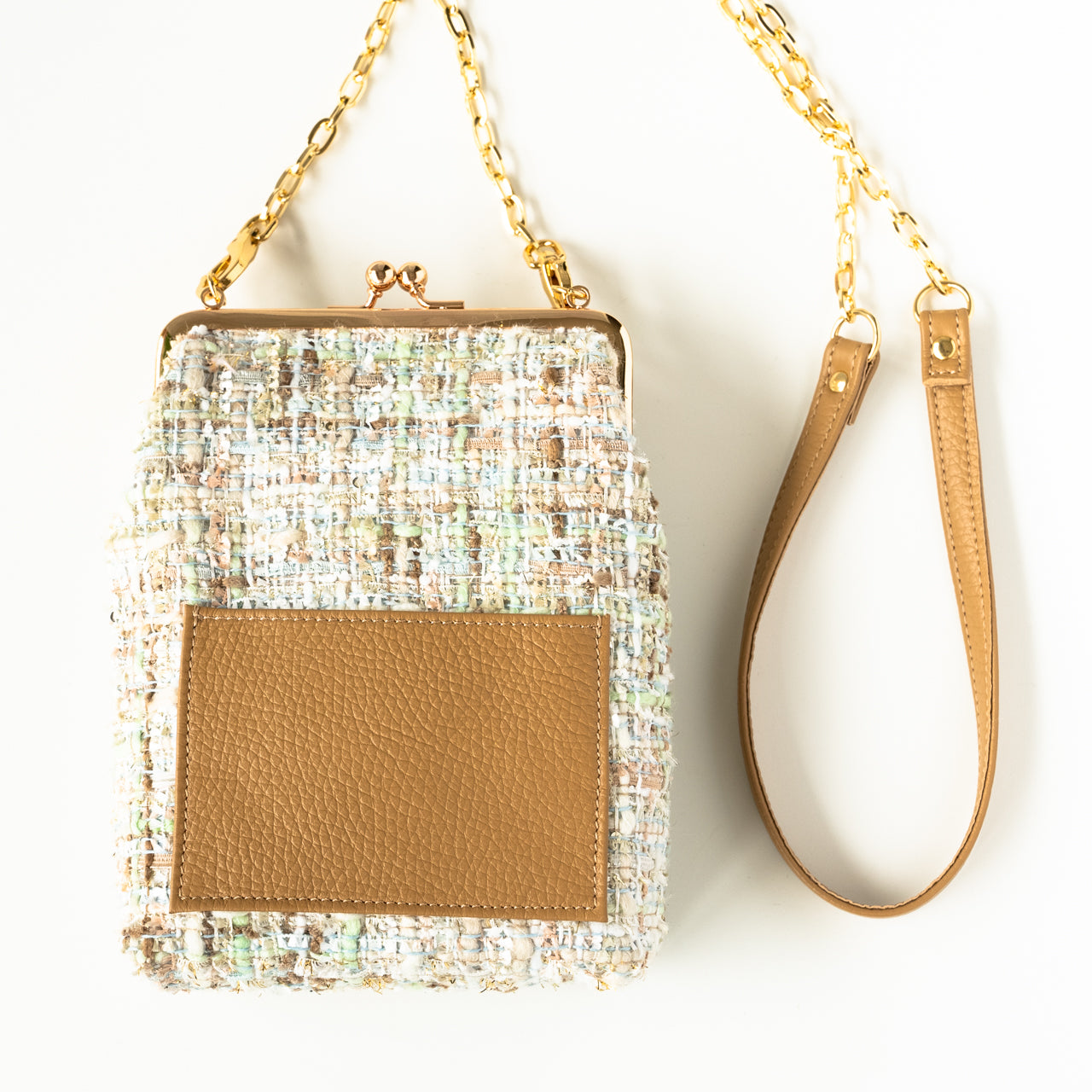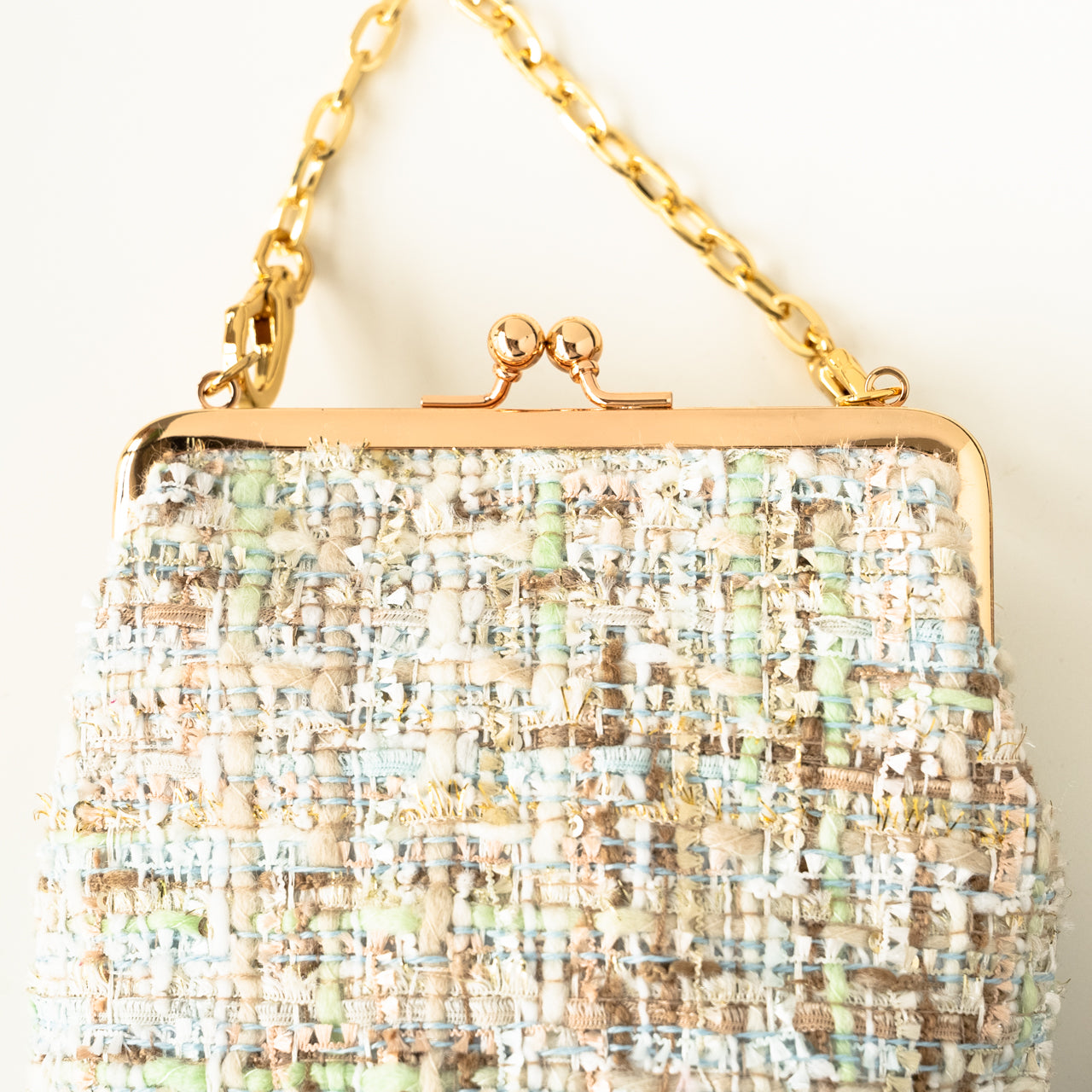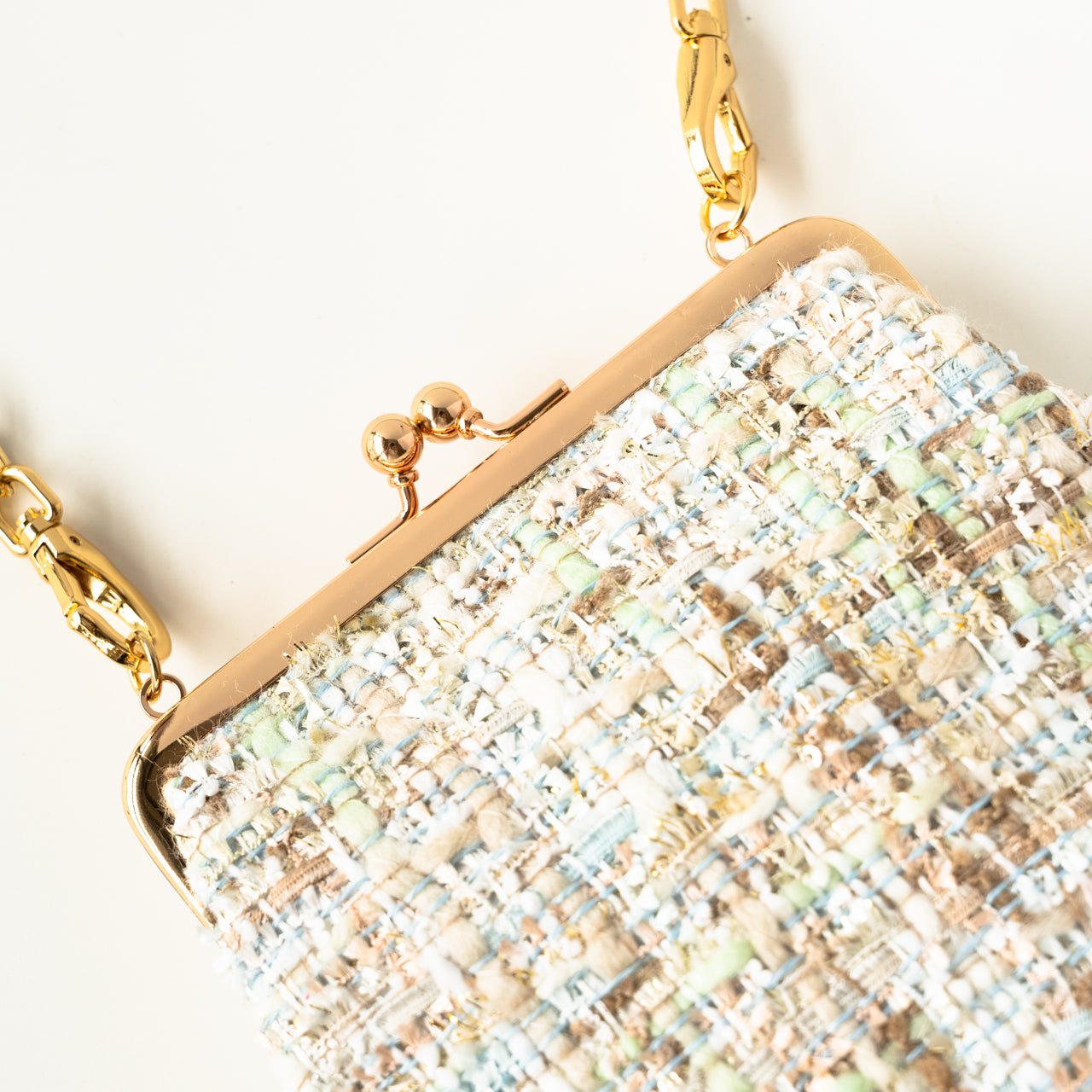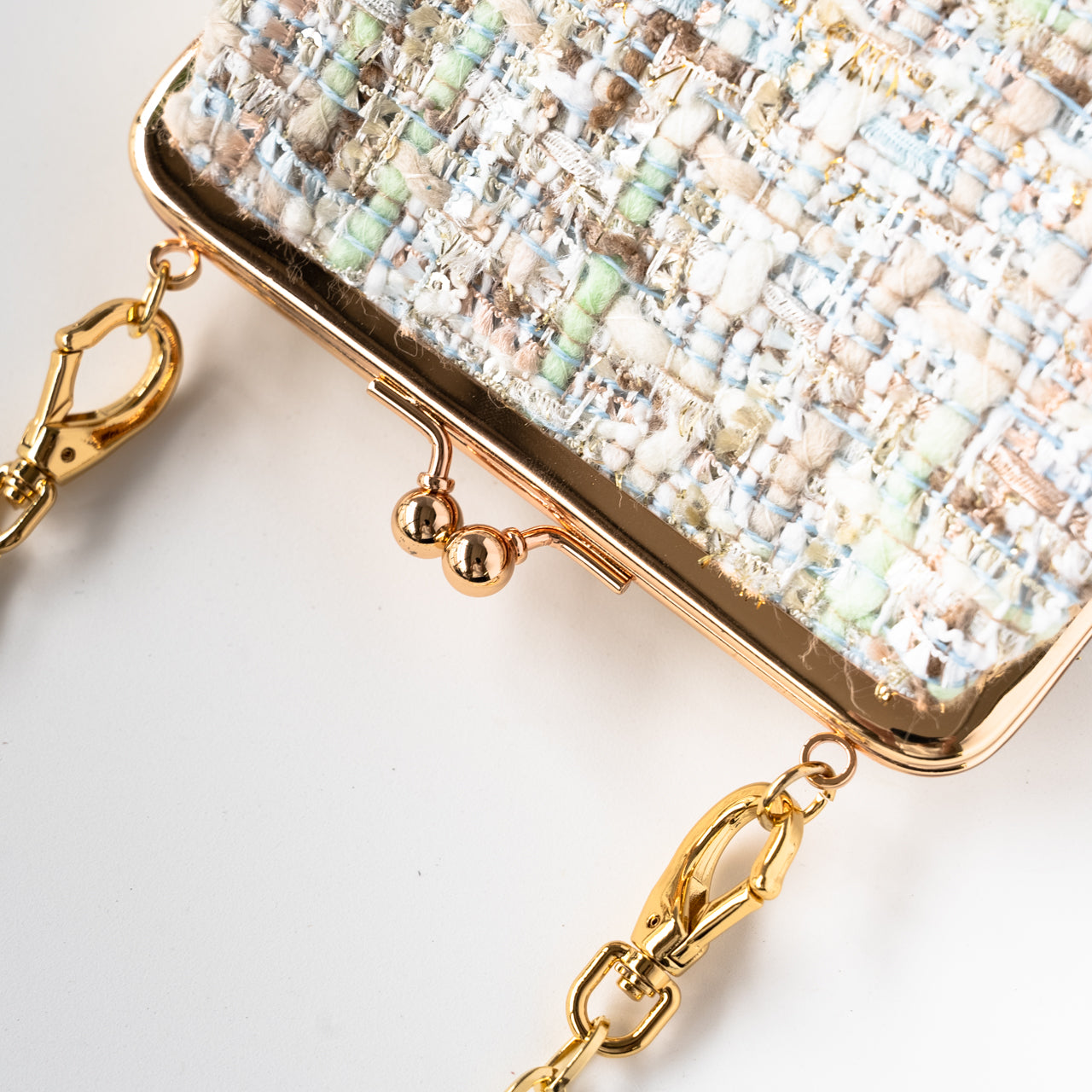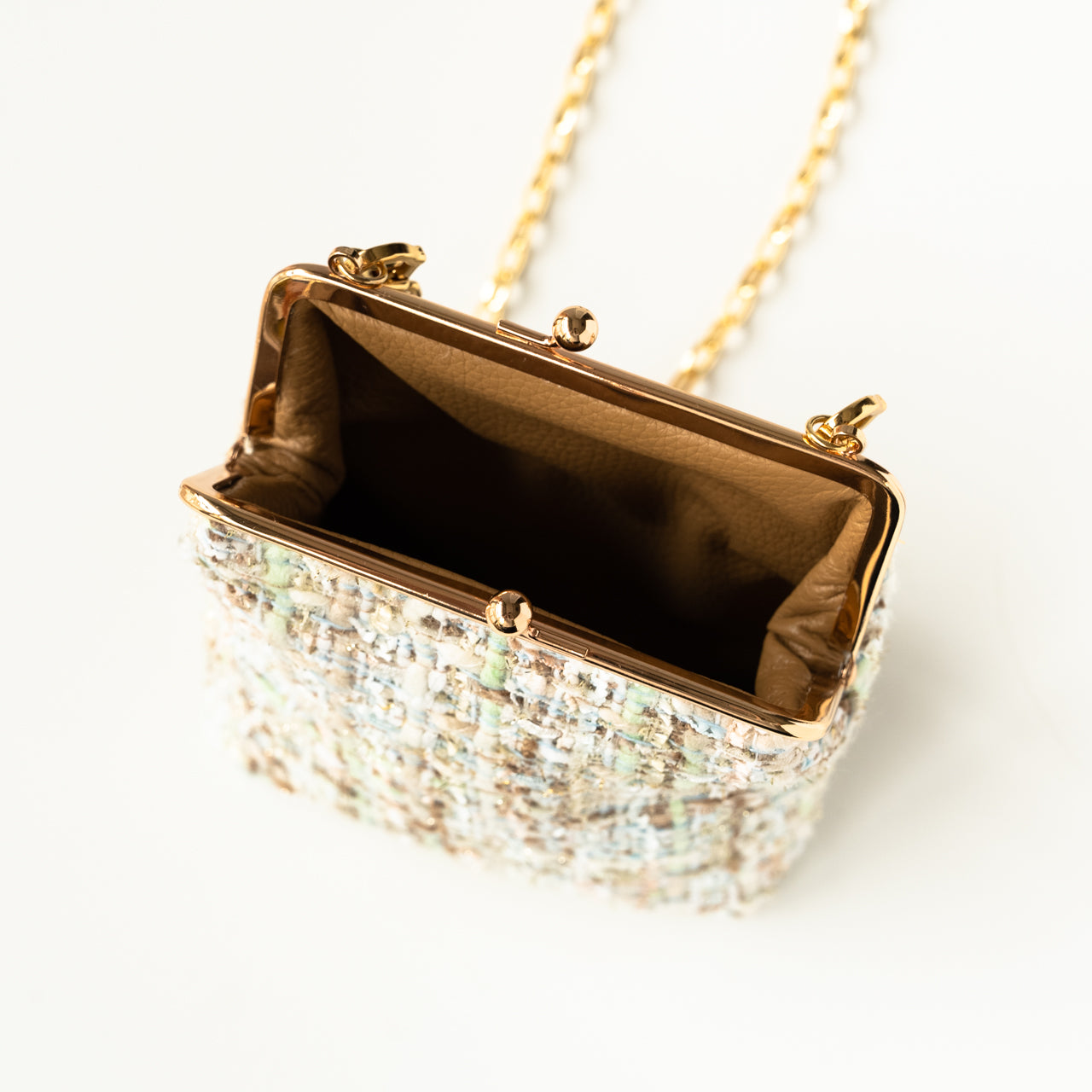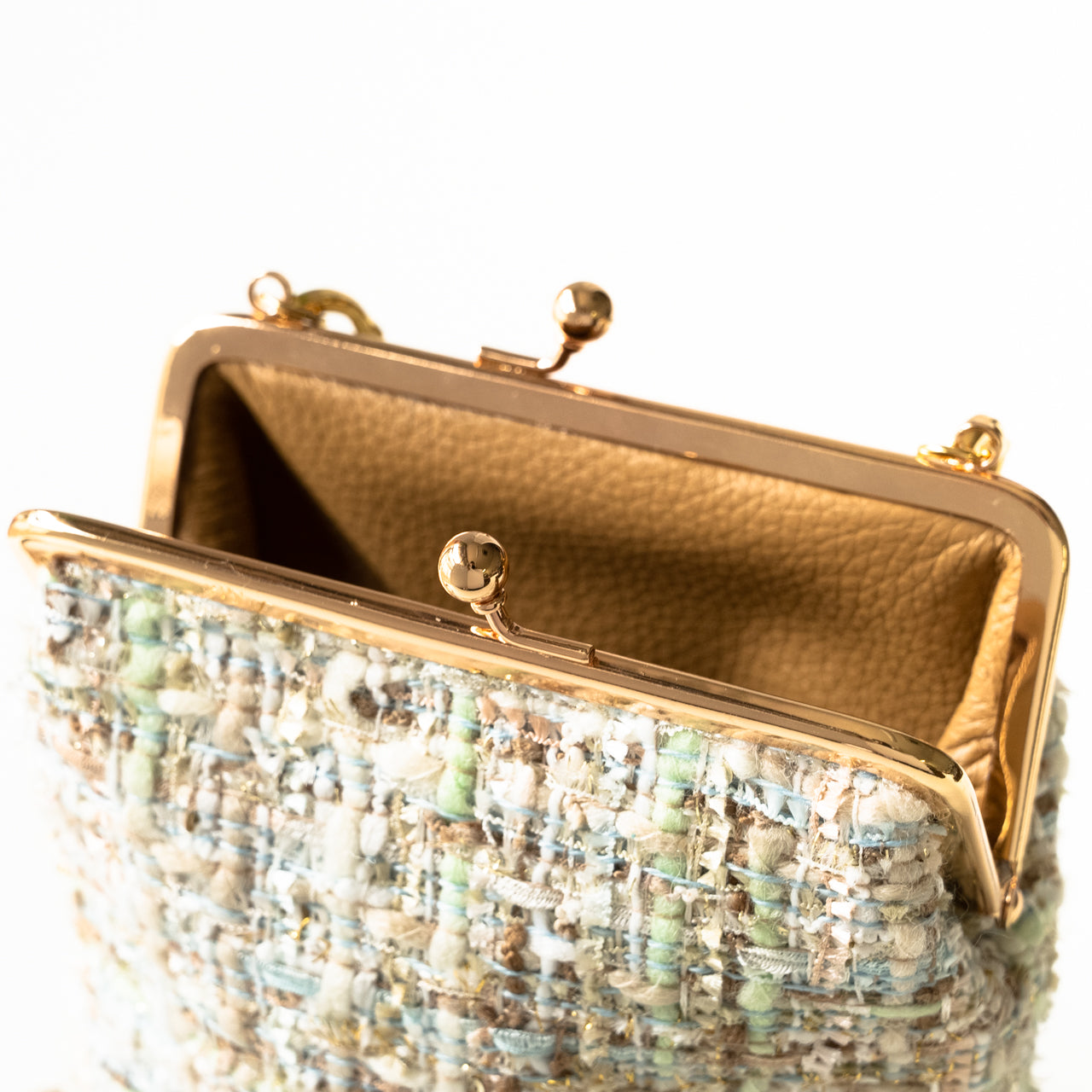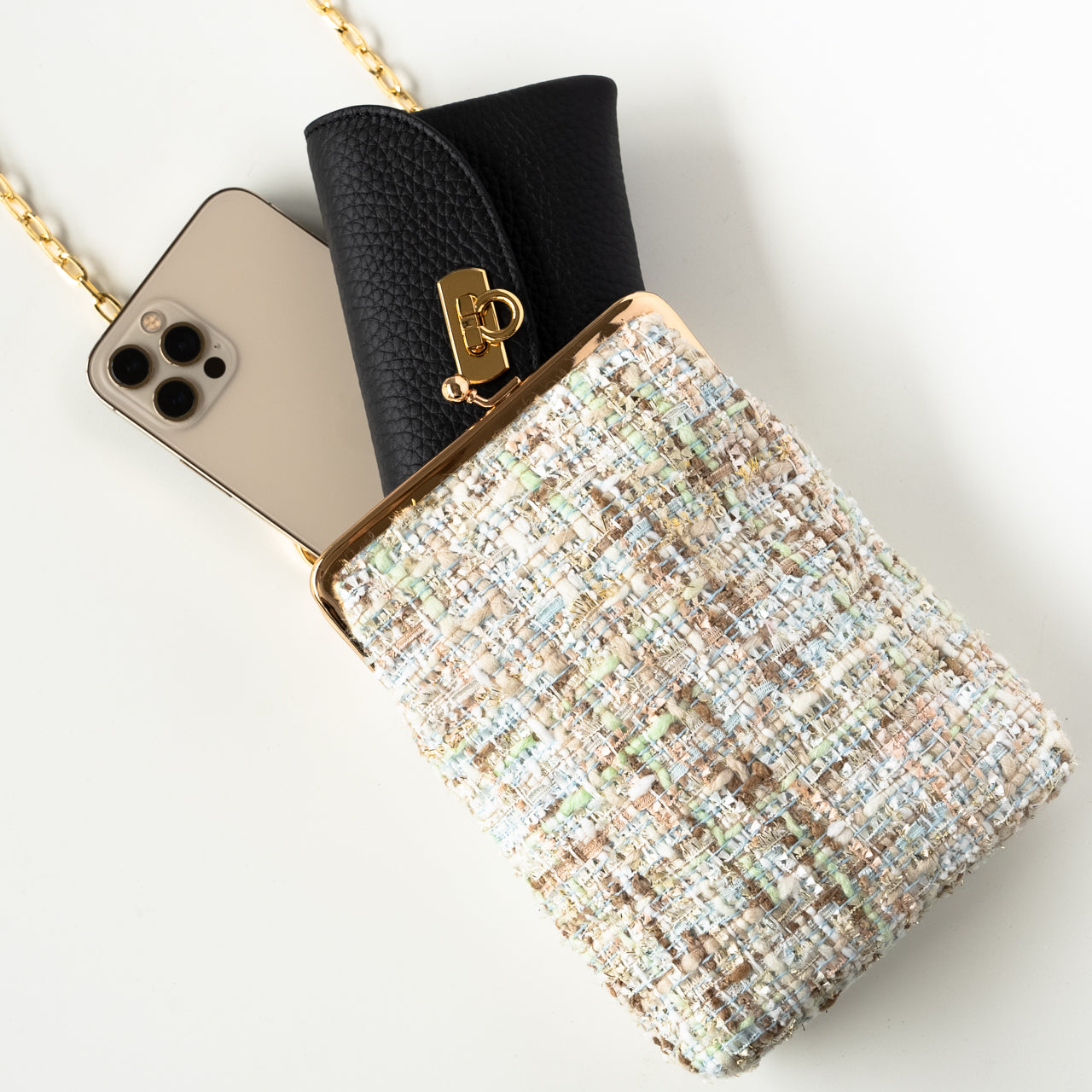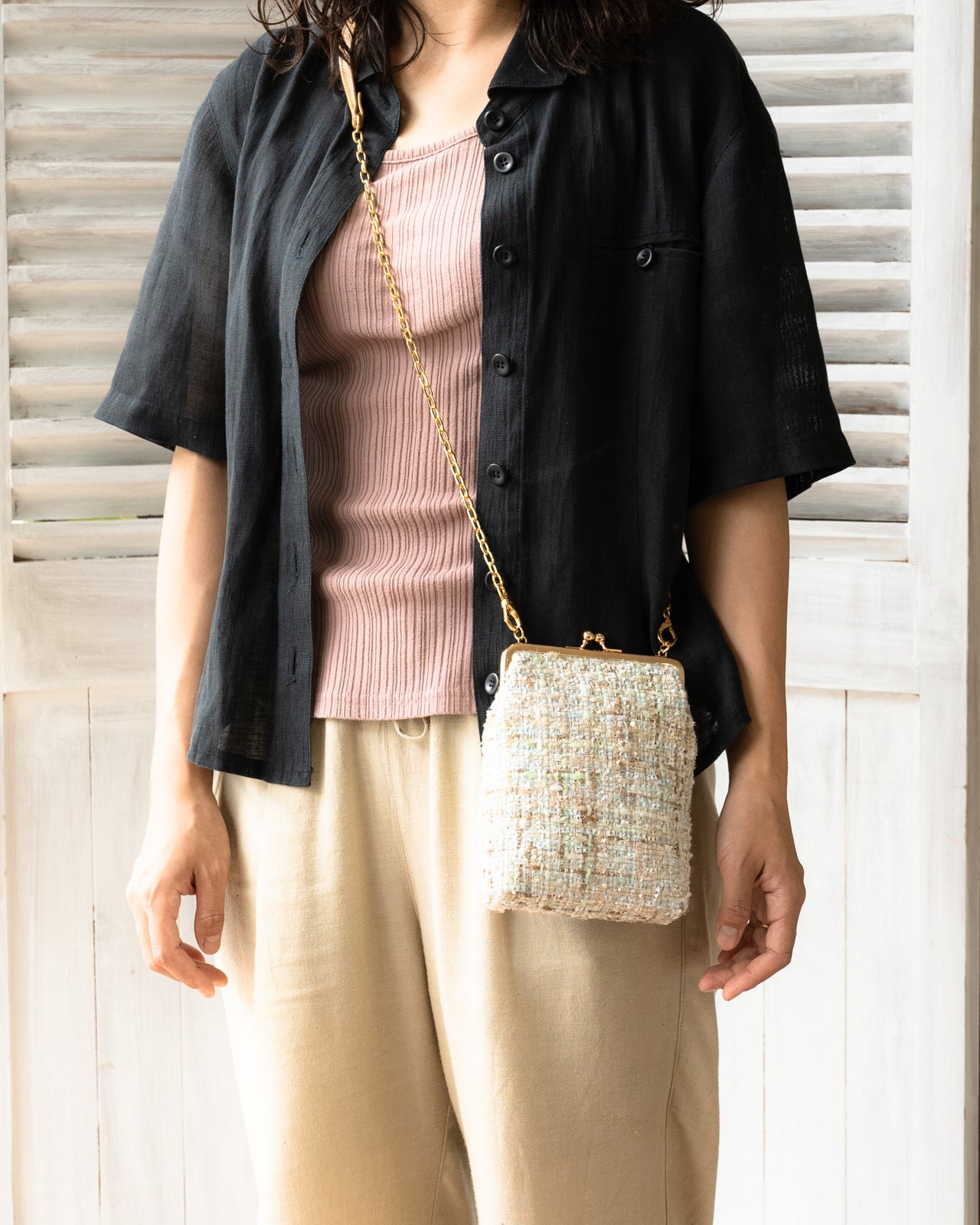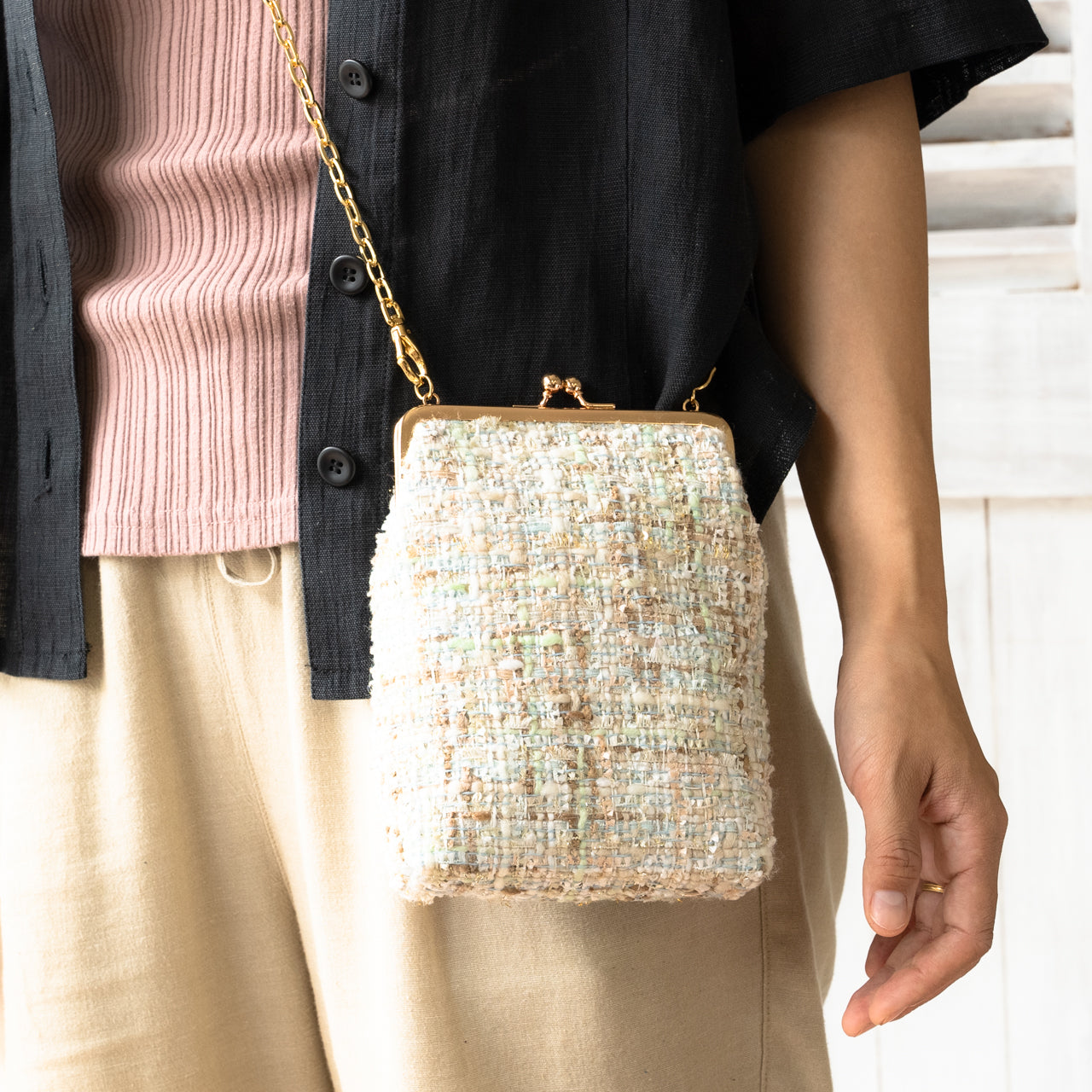 Tweed pouch pochette
---
4 in stock
2 in stock
2 in stock
2 in stock
2 in stock
2 in stock
We have created a pouch made of colorful tweed fabric that is perfect for going out.
The plump and gusseted form is cute. I'm excited about the pop of color.
We are particular about the design that makes the vertical form look beautiful.
Leather flap middle wallets, mini wallets, and compact wallets are the perfect size.
·smartphone
・Compact wallet
·lip
・Wireless earphones
There are surprisingly many such things.
It is also convenient to be able to quickly open the metal fittings with one hand. The cap opens wide, making it easy to insert and see the contents.
As a bag for daily use.
As a one-mile bag.
Use as a sub-bag to store valuables while traveling.
It can be used in various scenes.
The inside uses domestic cuir mash.
The same material leather is also used for the shoulder part of the shoulder chain and the outside pocket.
By using leather for the shoulder pads, the chain part does not touch your body, making it less likely to cause pain even during the season of light clothing.
The outer pocket is convenient for storing transportation IC cards, etc.
It is easy to match with feminine fashion such as dresses, and can be worn as an accessory with a simple T-shirt or denim, making it an accent.
You can choose the chain length from 105, 110, 115cm.
<Material>
We use imported European material, high-quality fascia tweed.
By weaving multiple yarns of different colors, thicknesses, and textures vertically and horizontally, each fabric has a completely different look.
Domestic cuir mash is used for the interior.
The characteristics of Cuir Mash are its bright color and soft texture.
It feels very familiar and easy to use from the beginning.
In addition, the leather is resistant to fading and discoloration, making it easy to handle on a daily basis.
It comes in a wide range of colors, and because it is made with domestic leather, it has a gentle color tone that fits the Japanese sensibilities.
<Specifications>
・Size: W12 x H17 x D5cm
・Chain length: You can choose from 105, 110, 115cm.
・Gold metal fittings
Model height 158cm/shoulder 110cm
shopping guide

About payment

The following payment methods are available.
credit card
PayPal
Google Pay / Apple Pay / Shop Pay

Regarding delivery

The shipping fee is a flat rate of 770 yen including tax.
Free shipping is available for orders totaling 55,000 yen (tax included) or more.
If in stock, we will ship within 5 business days.
If the item is out of stock or made to order, we will inform you of the delivery date separately.

About returns and exchanges

If the product is defective, we will accept returns or exchanges of the product. Please contact us within one week after receiving the product.
Choose options