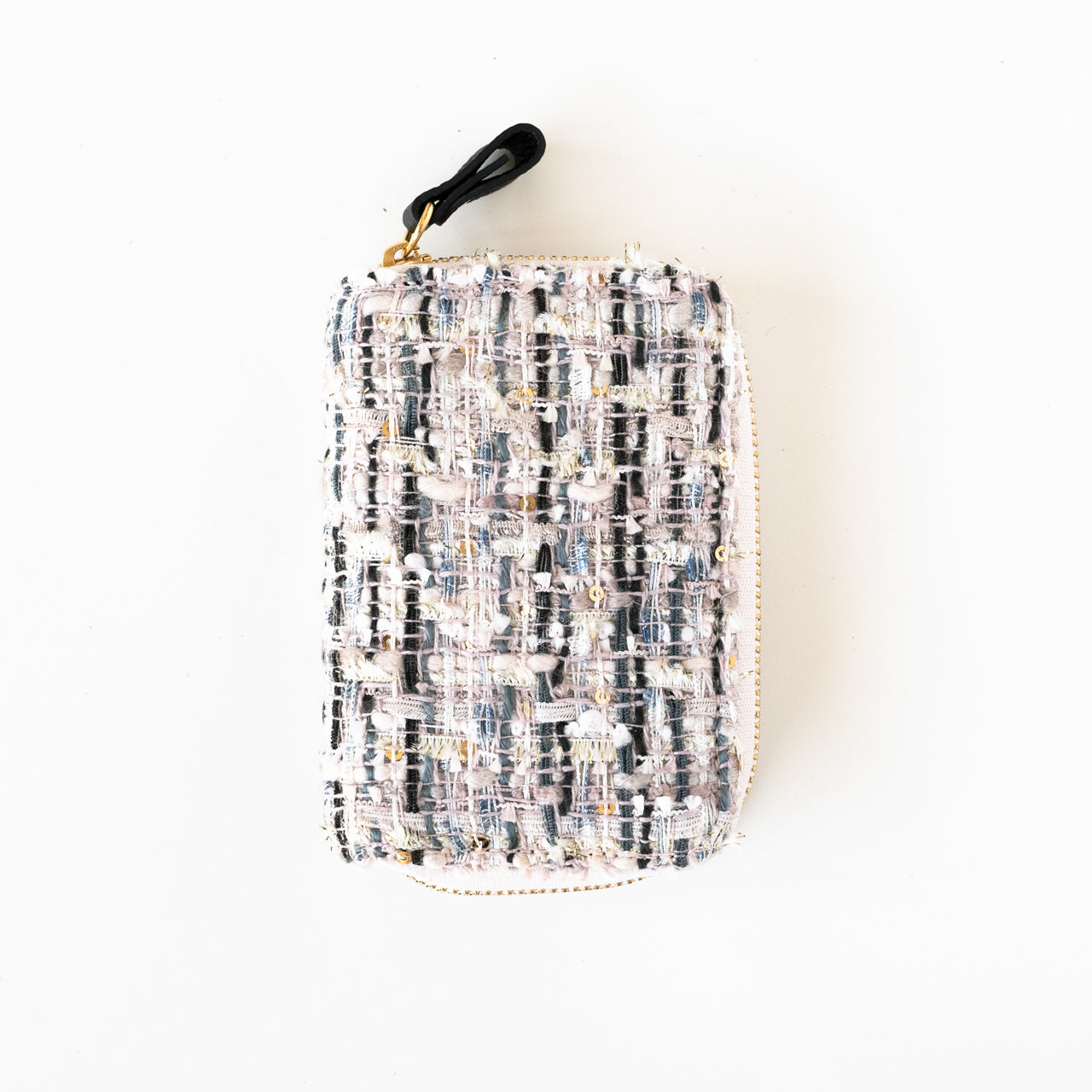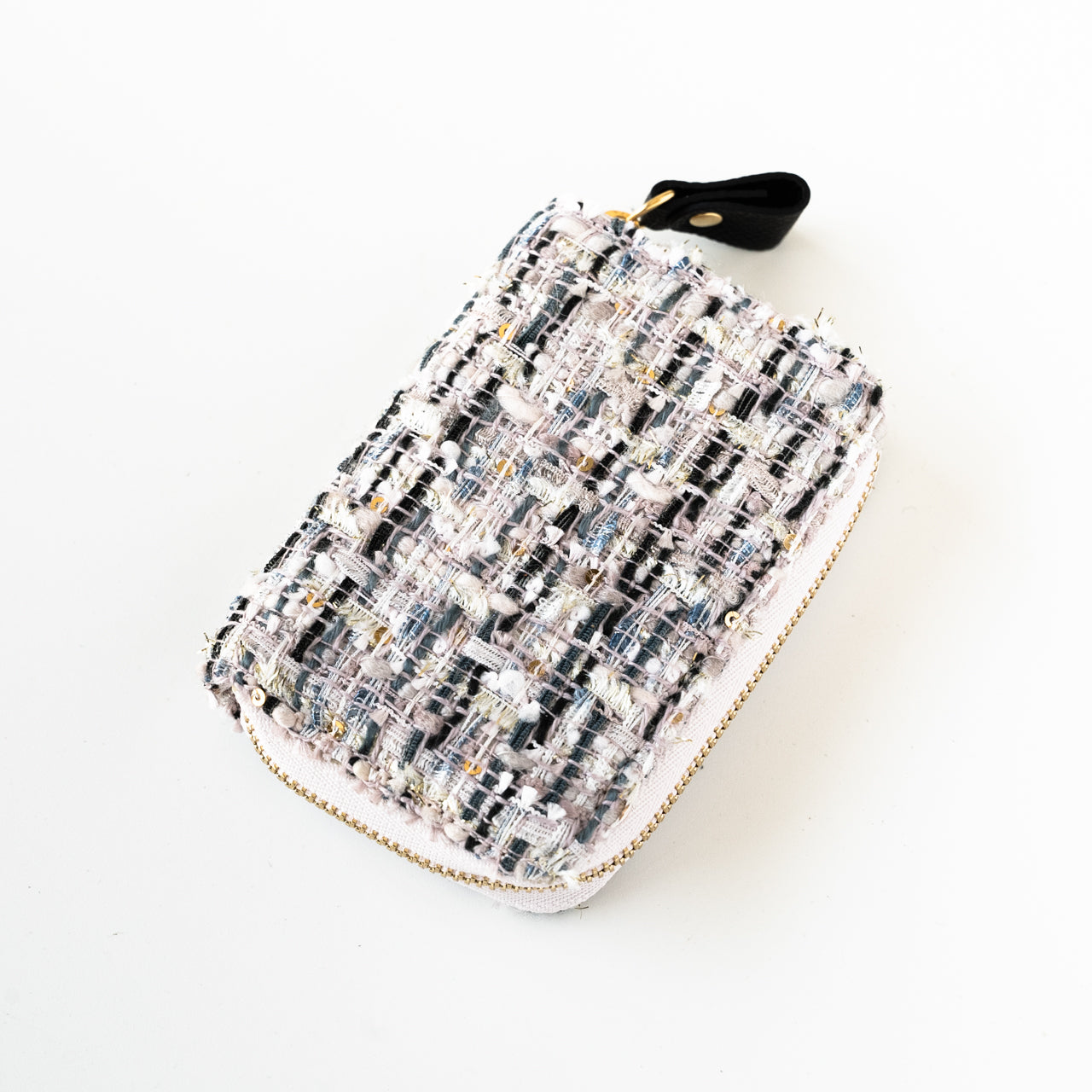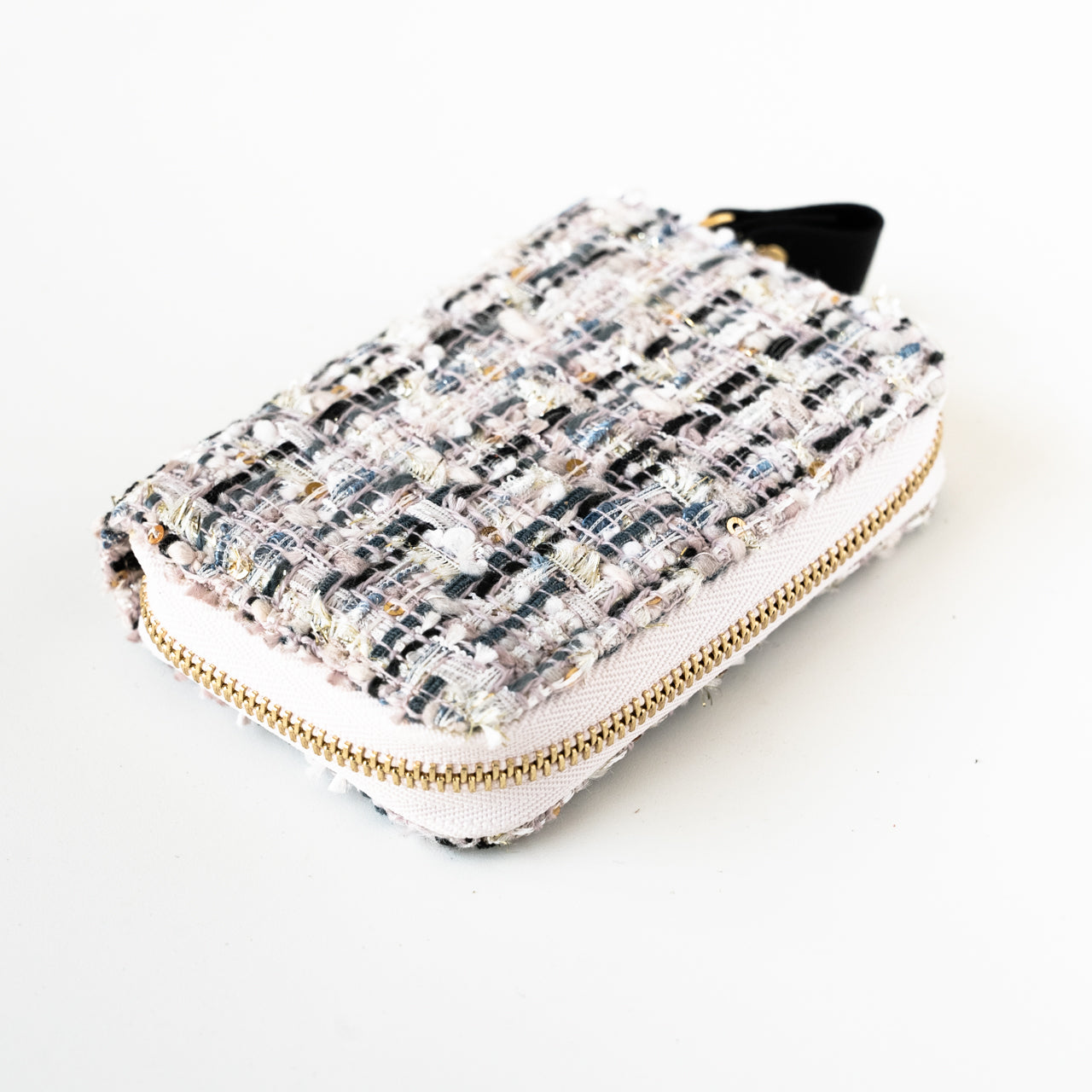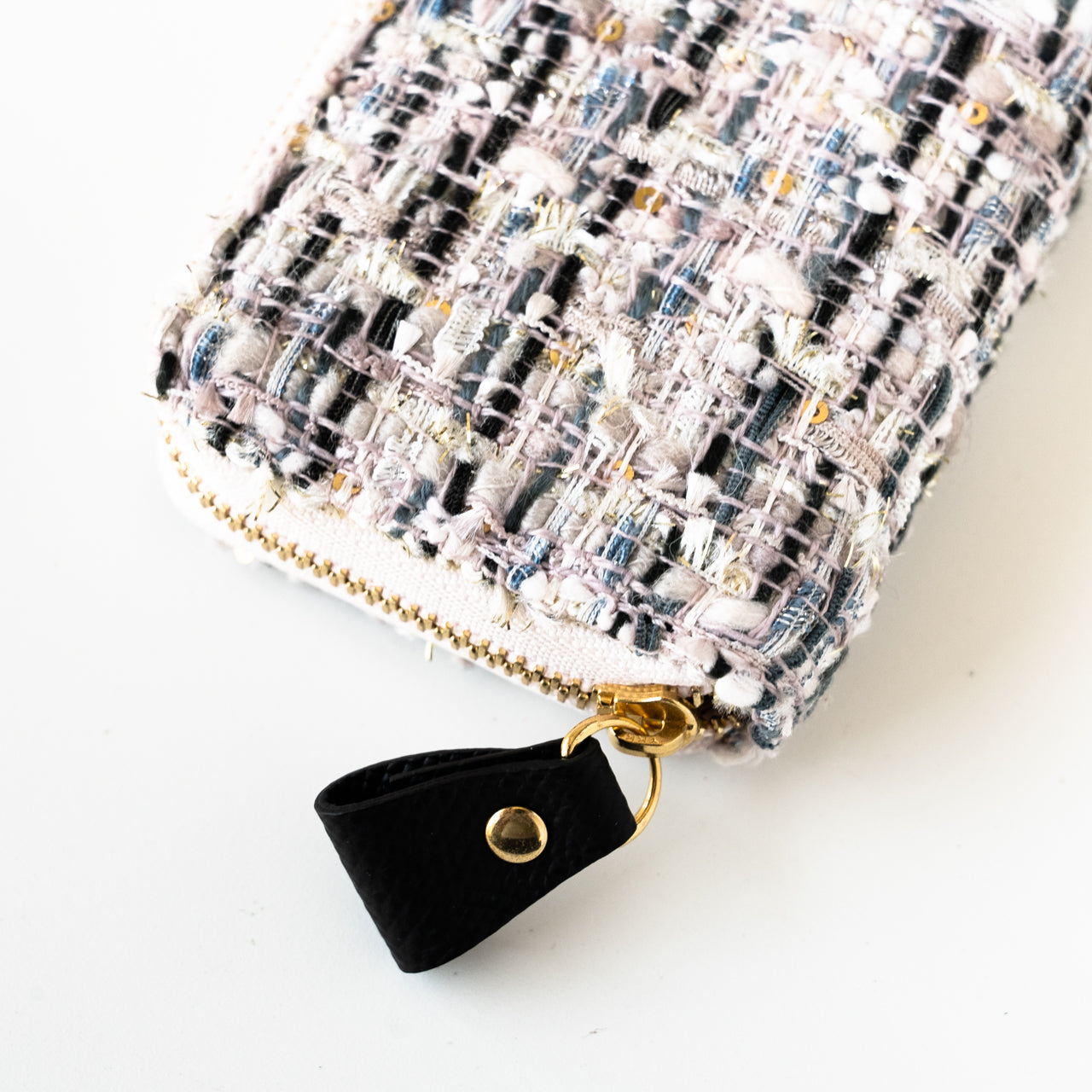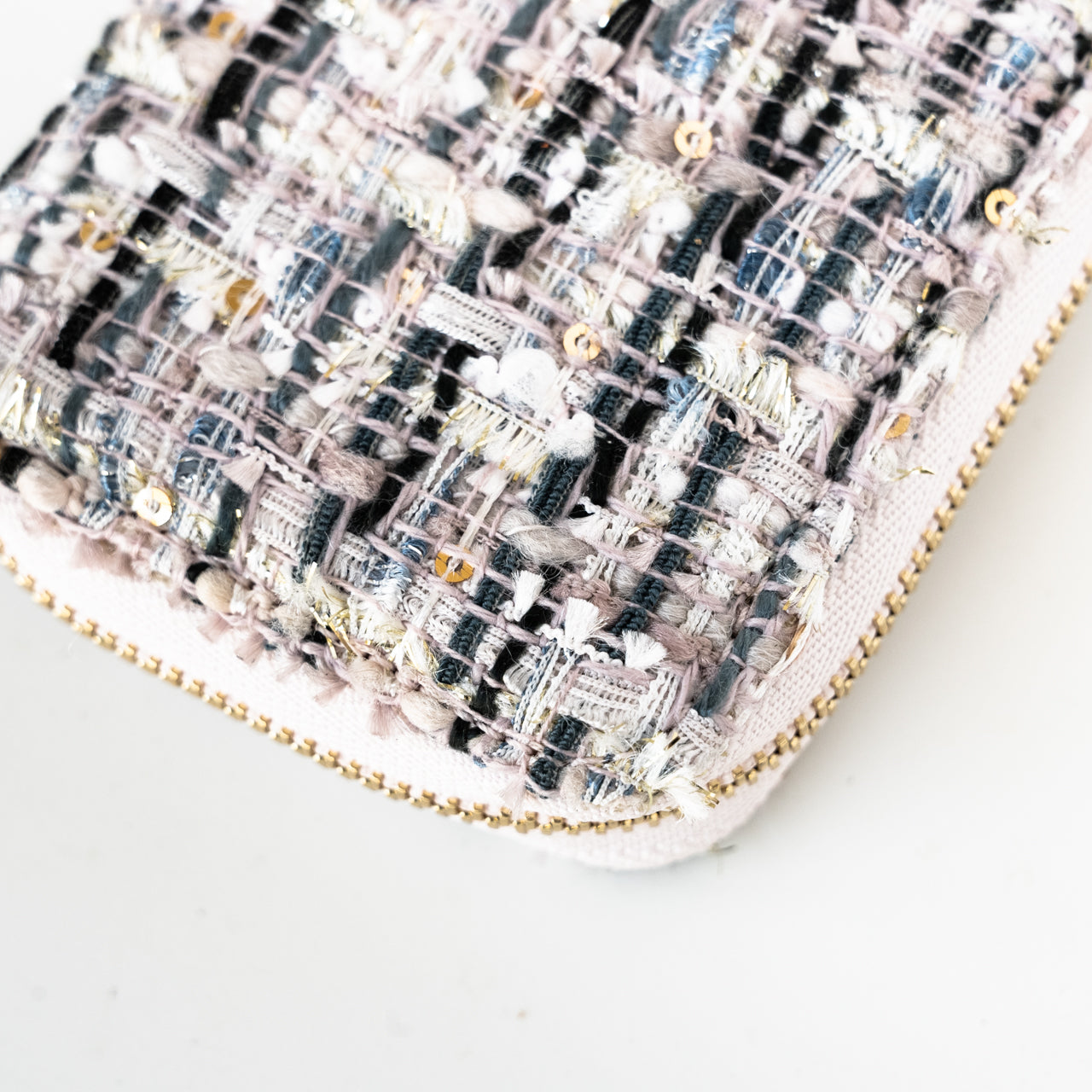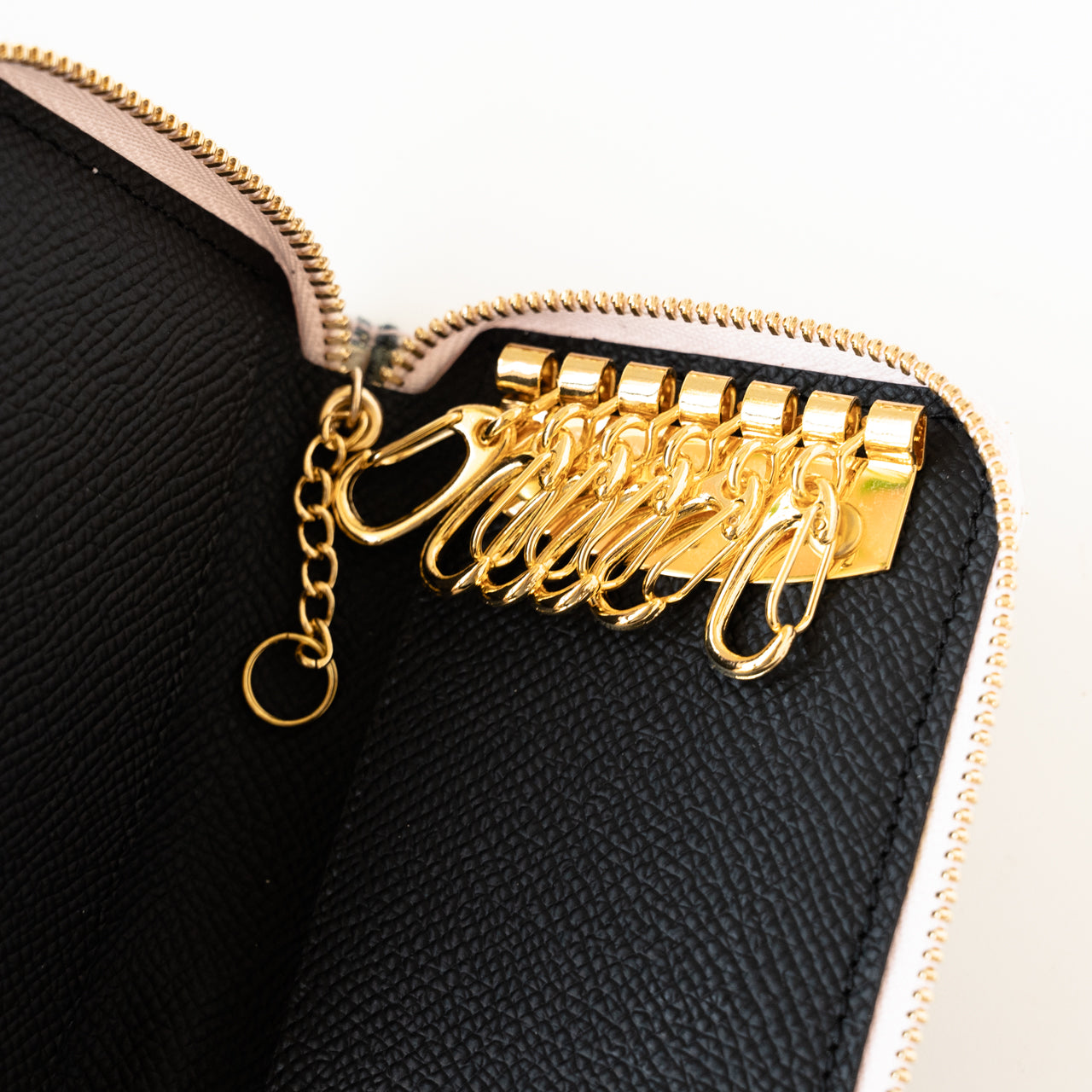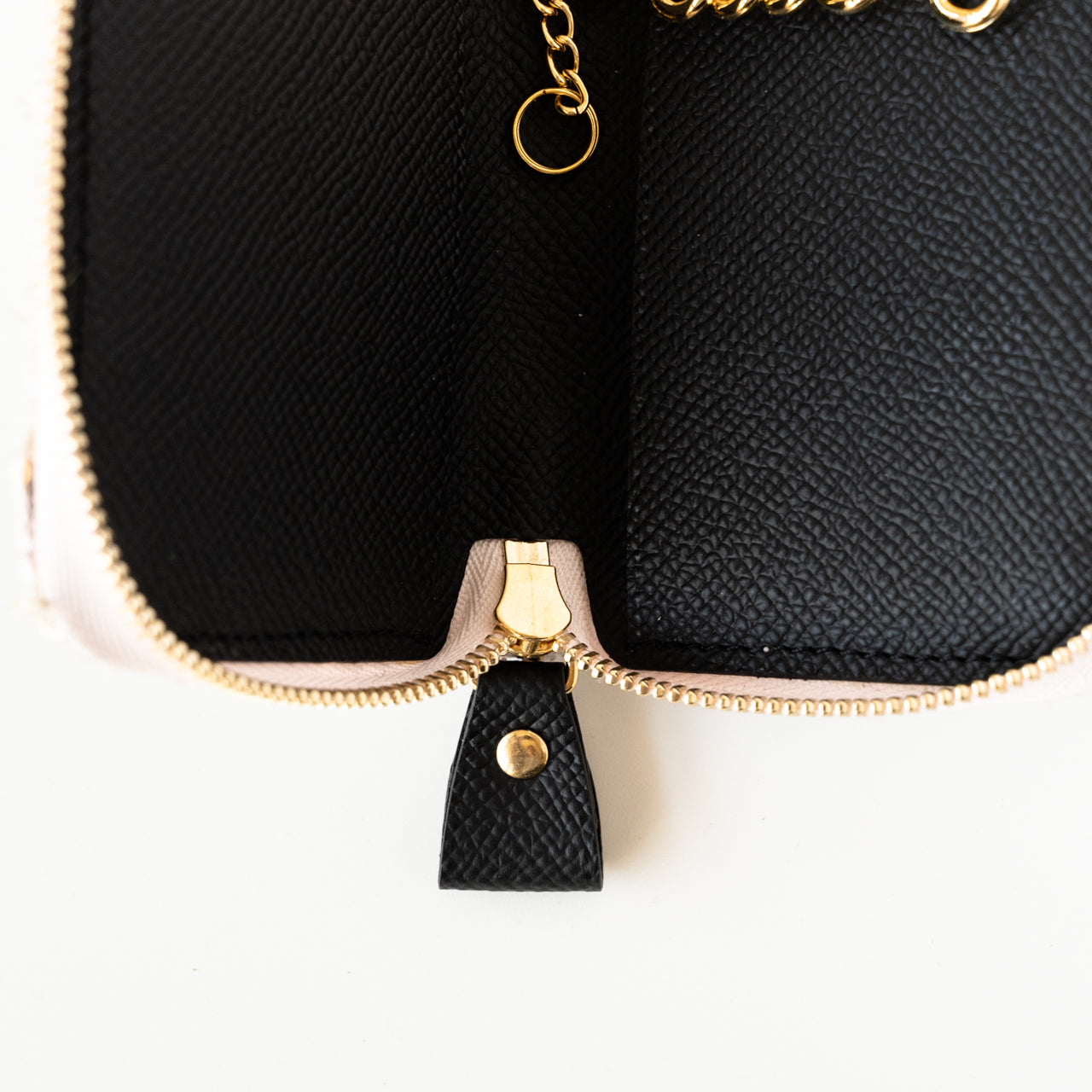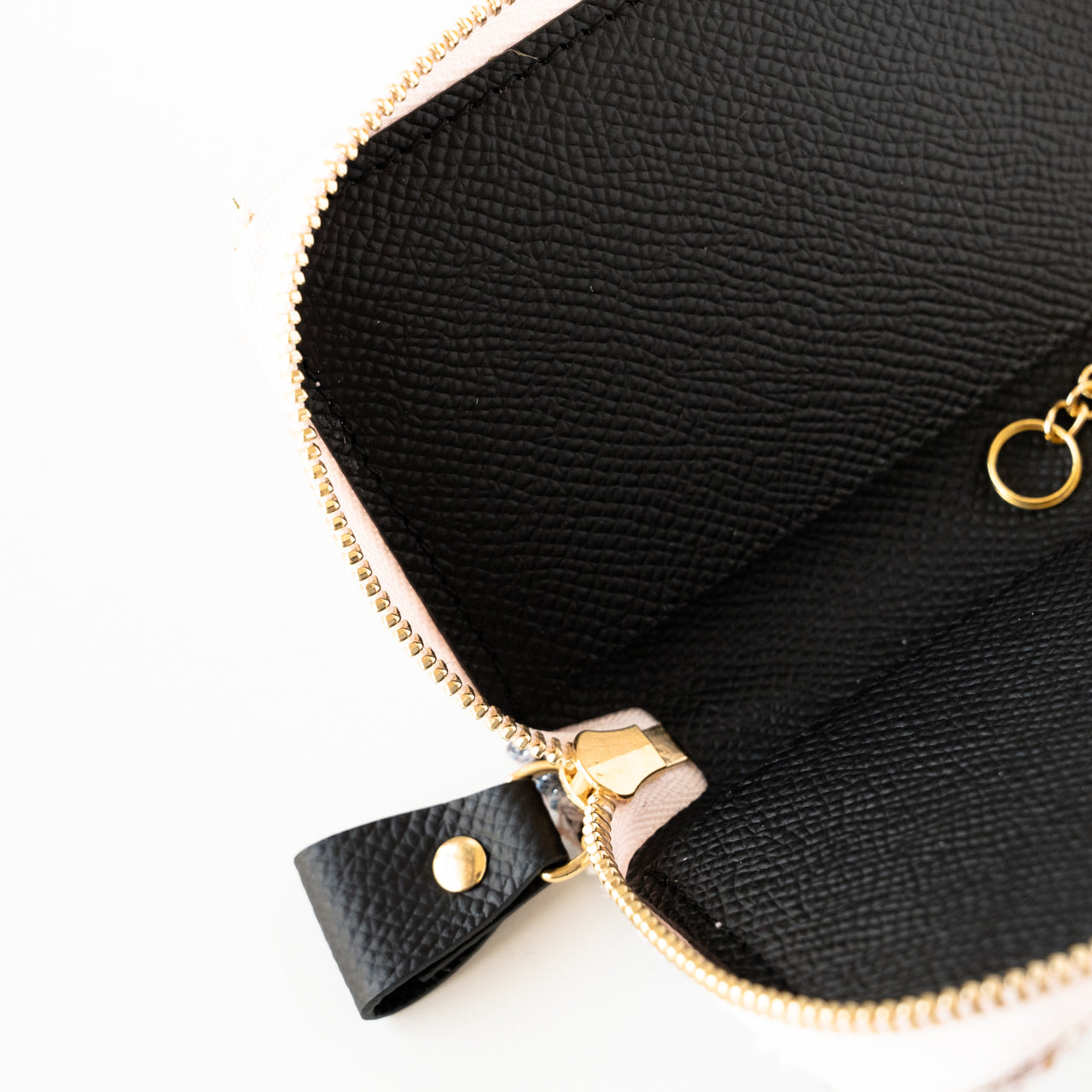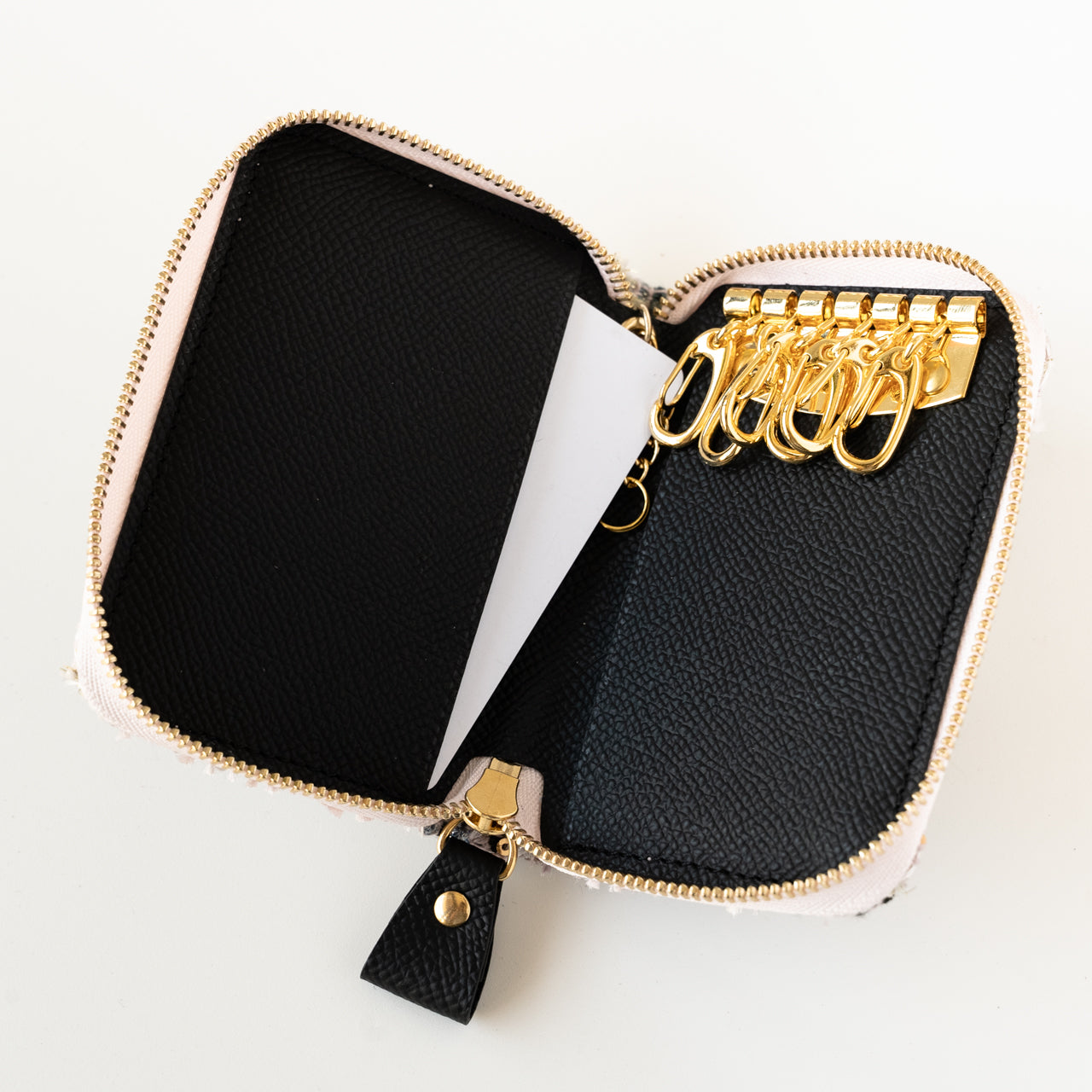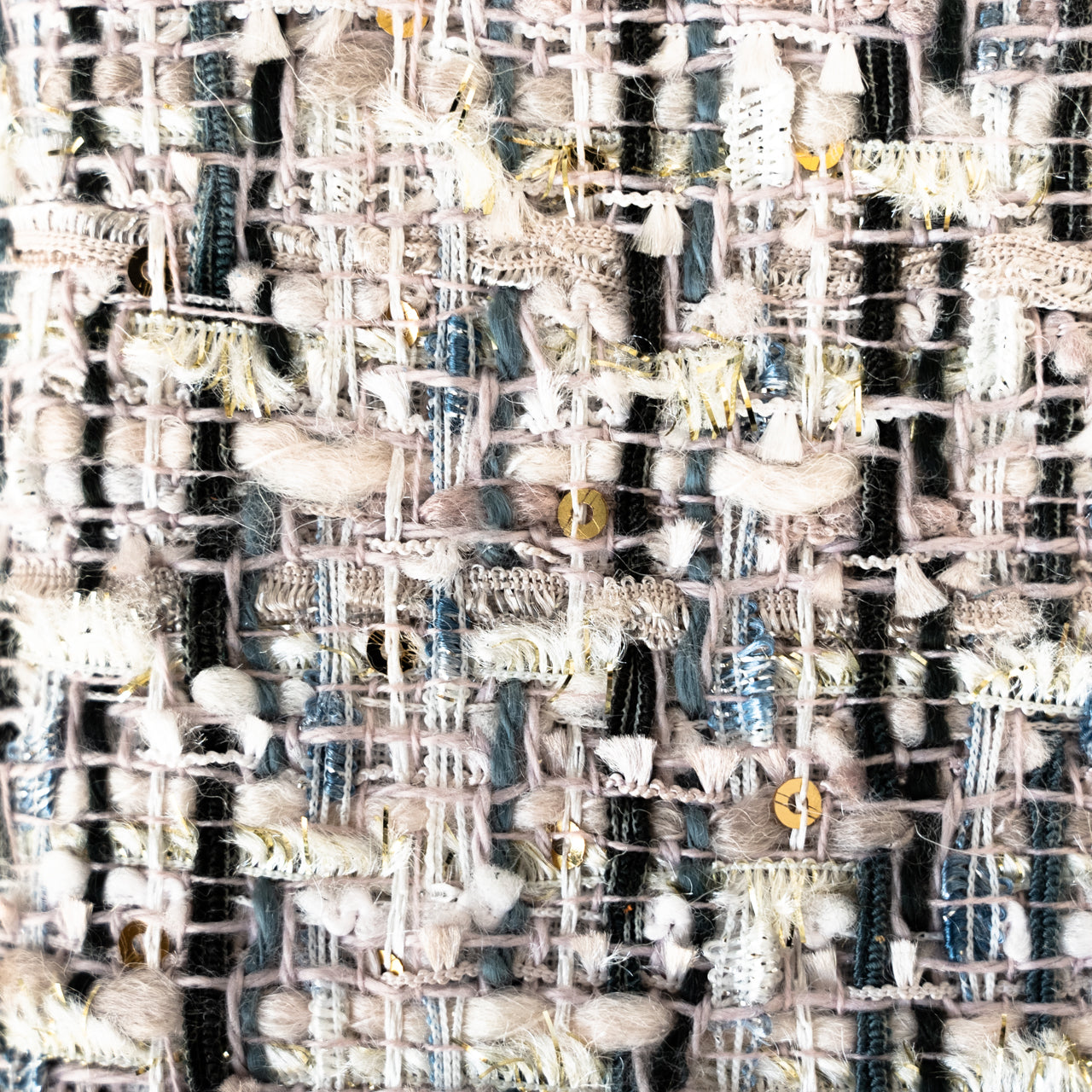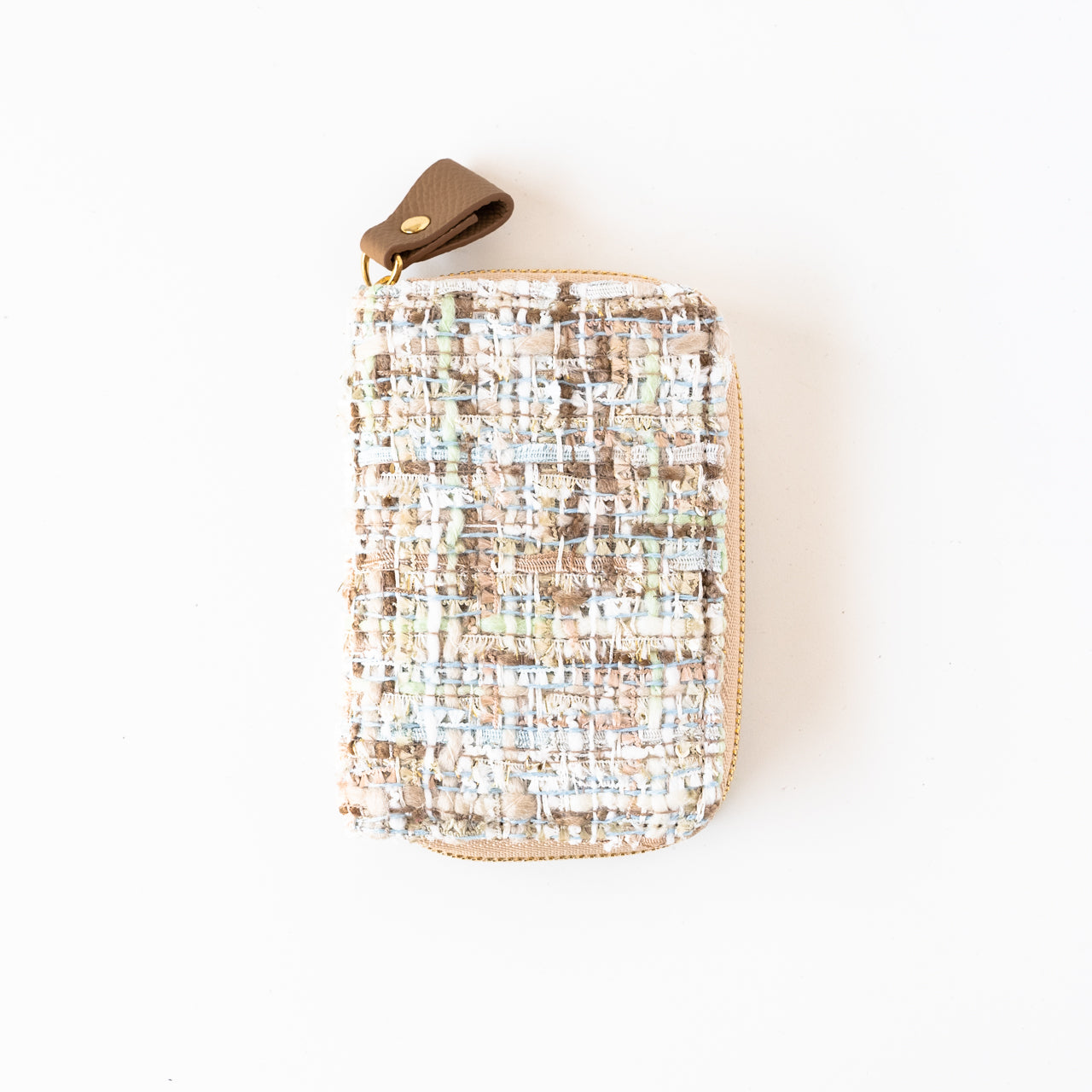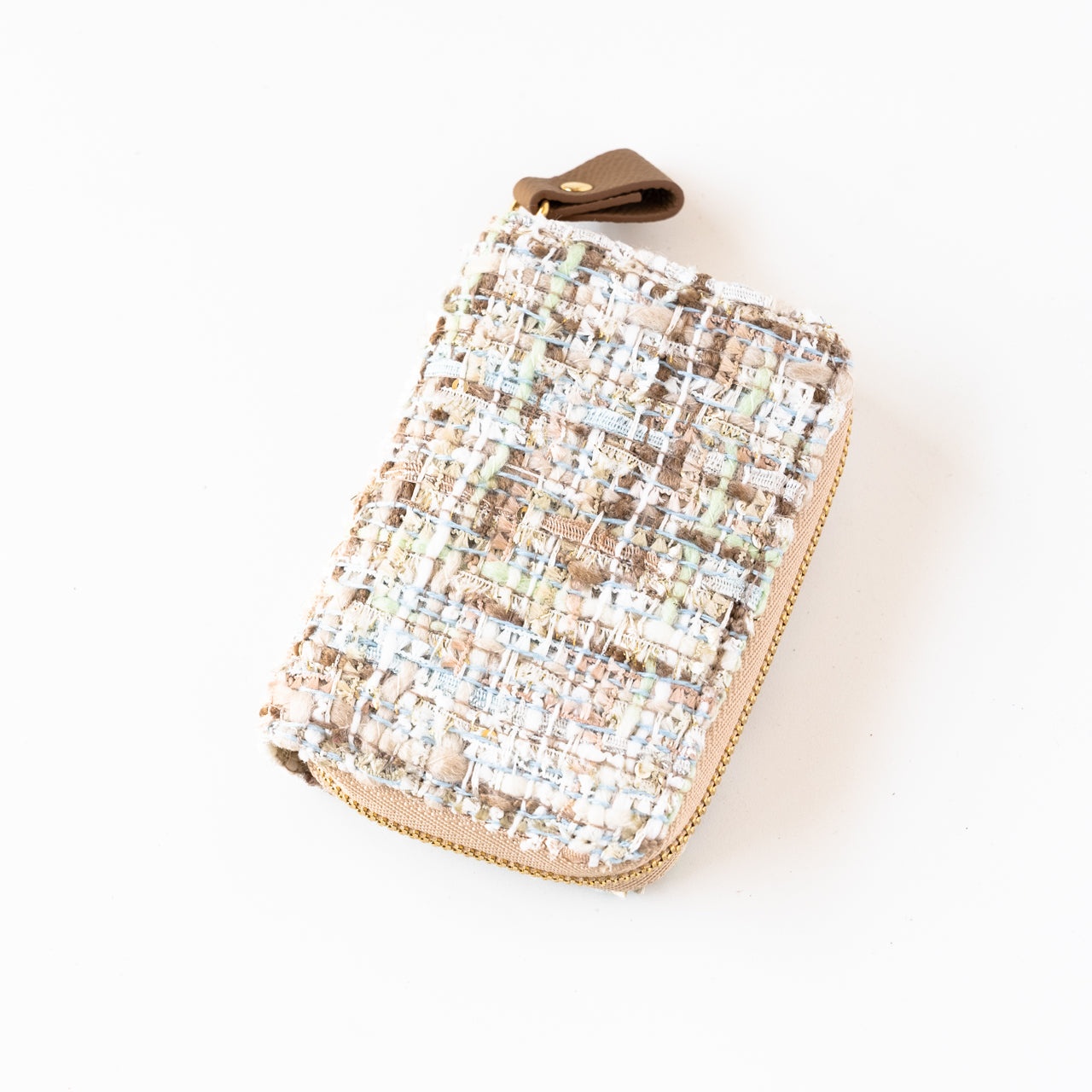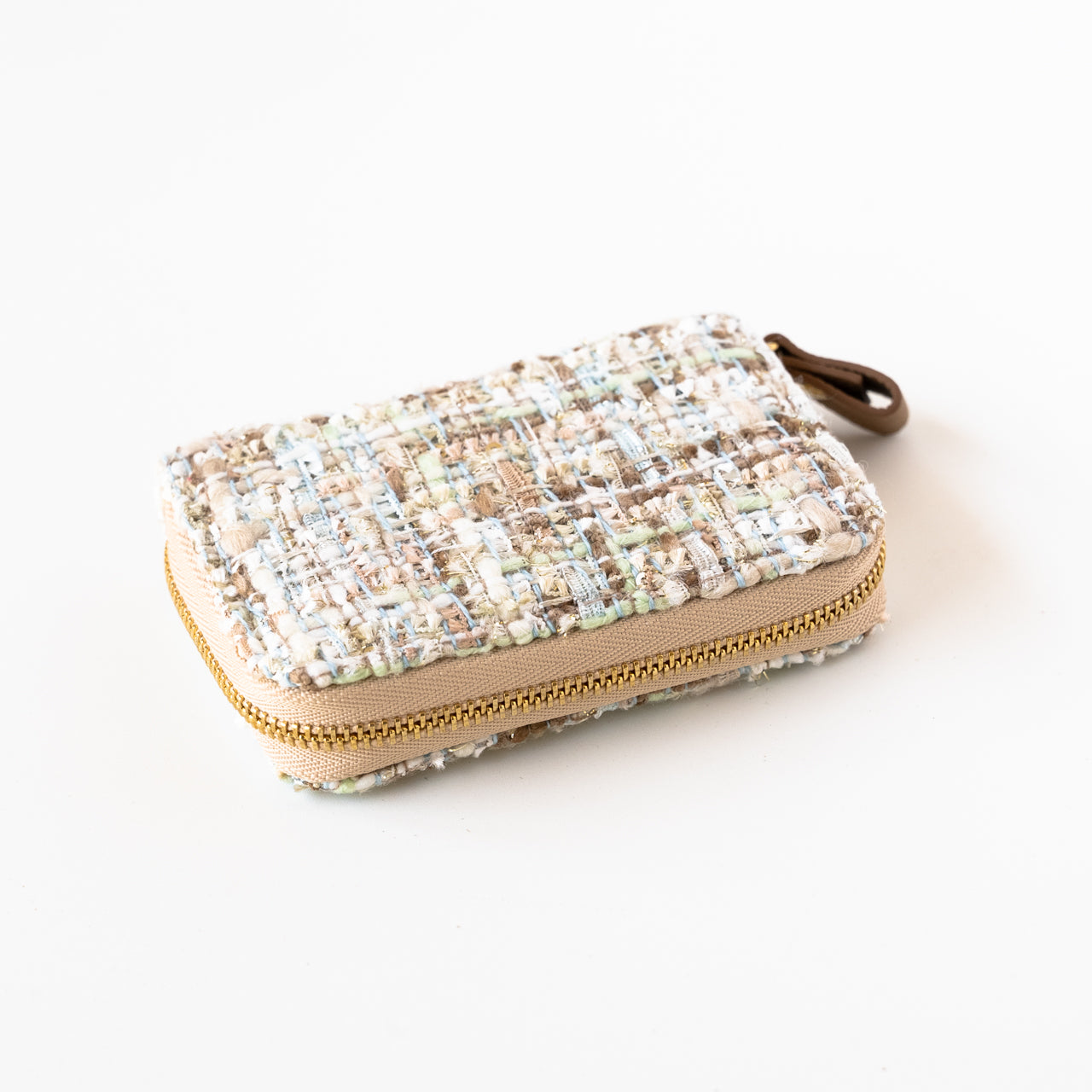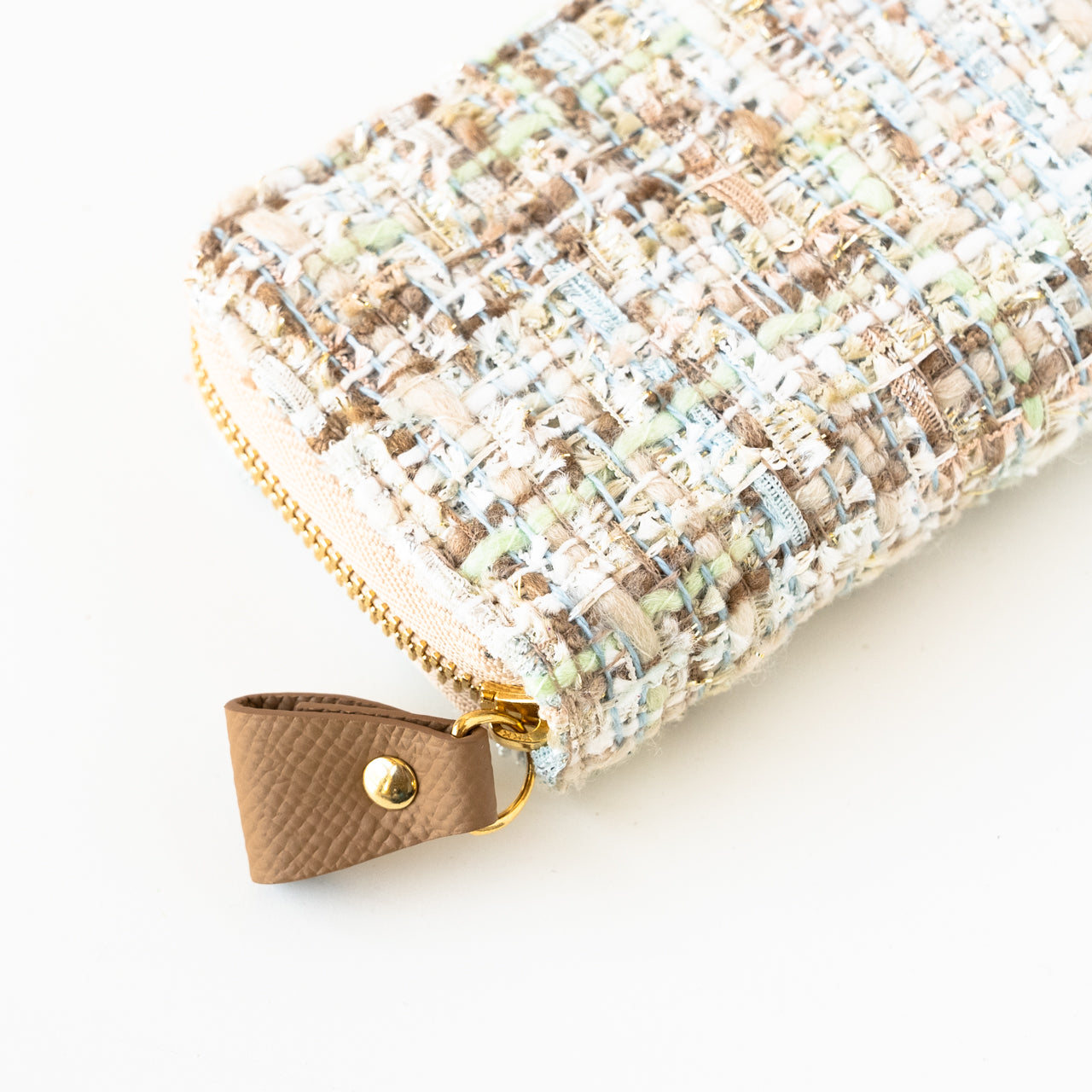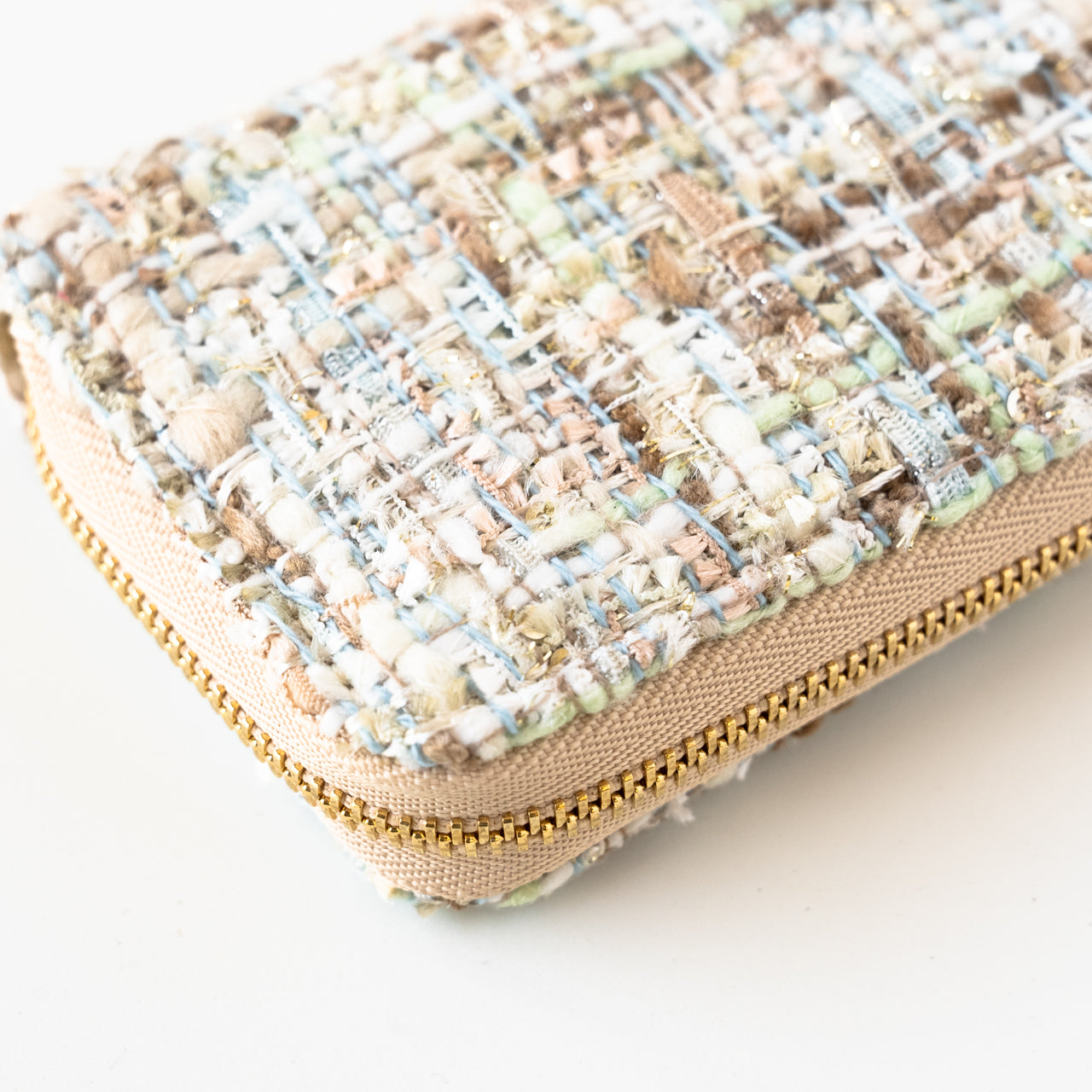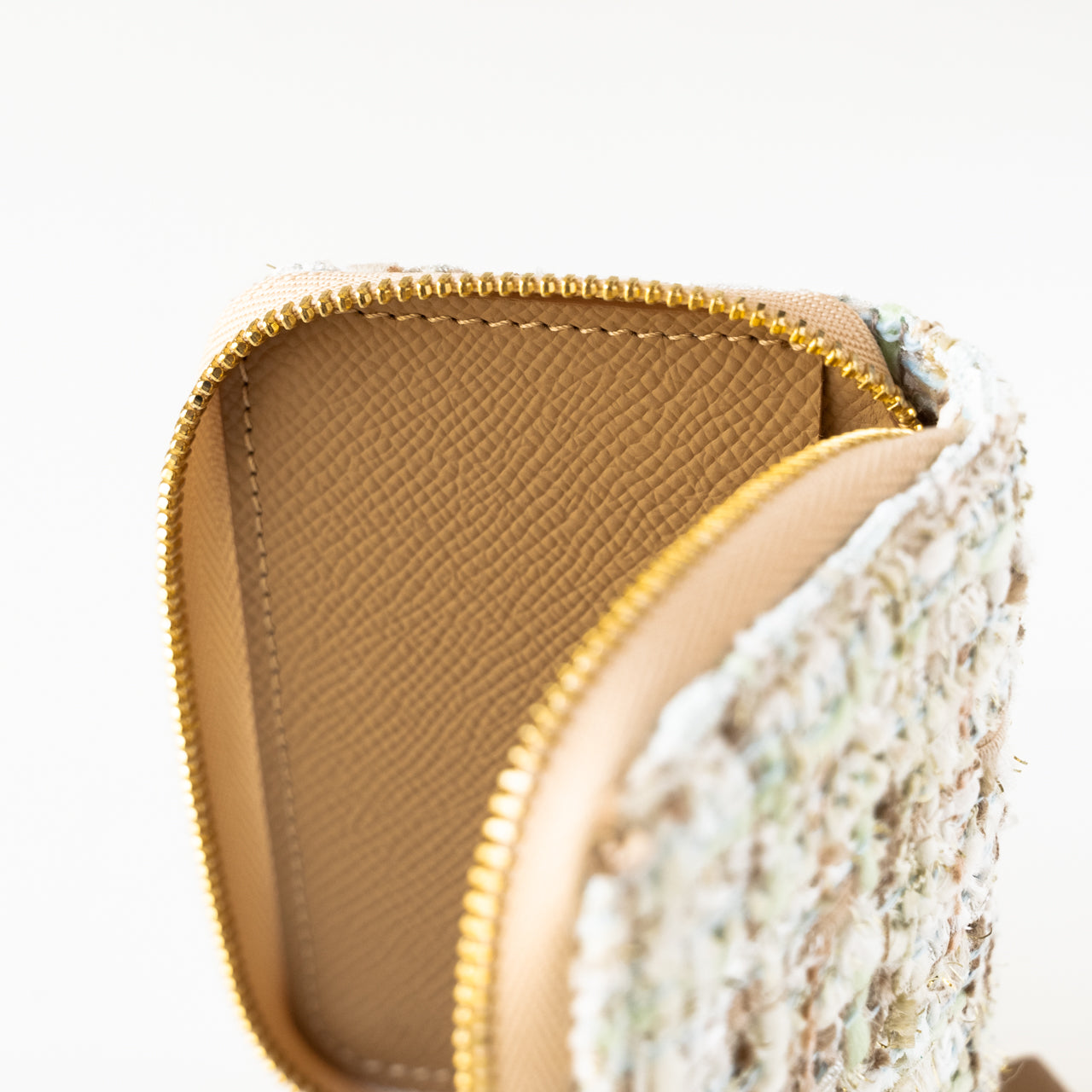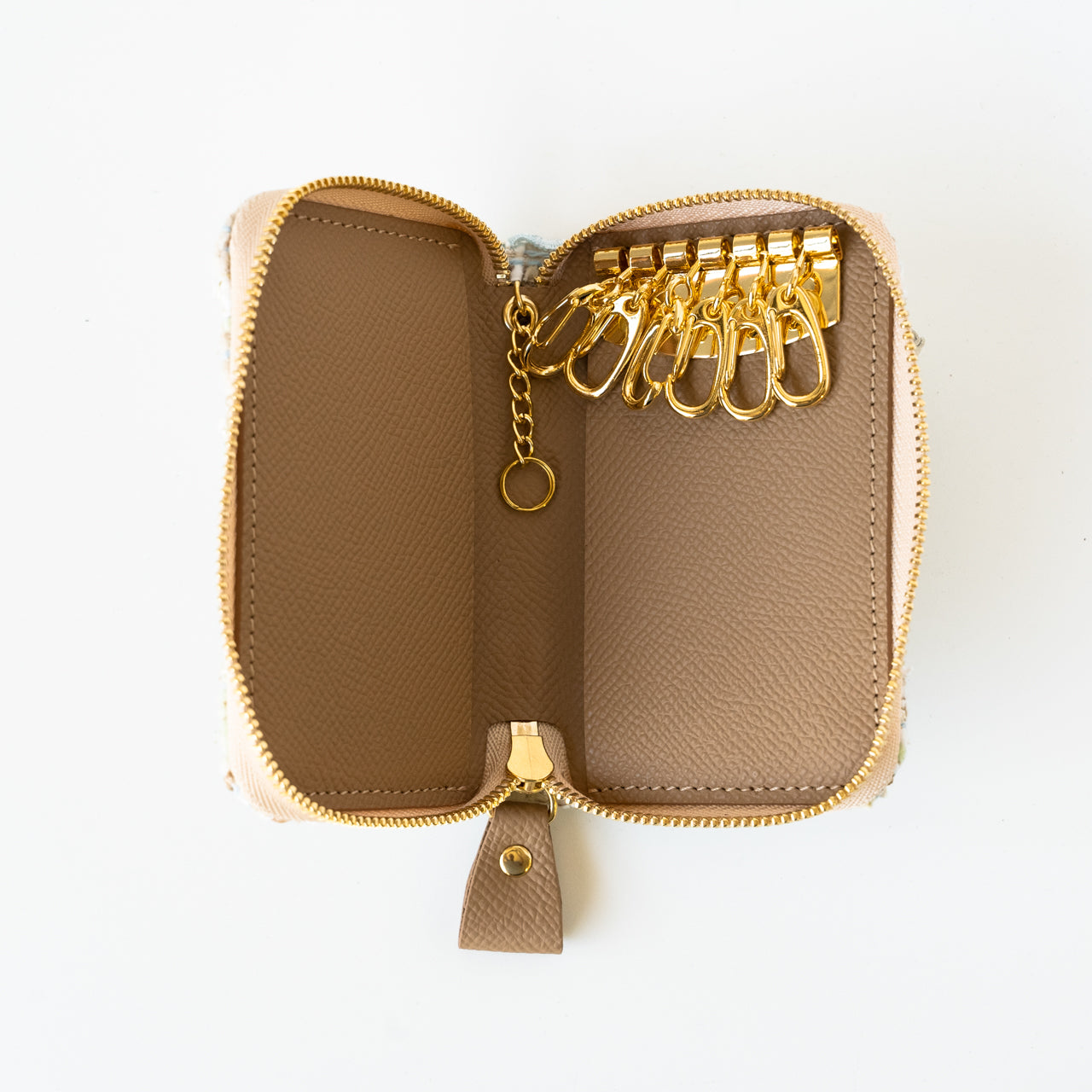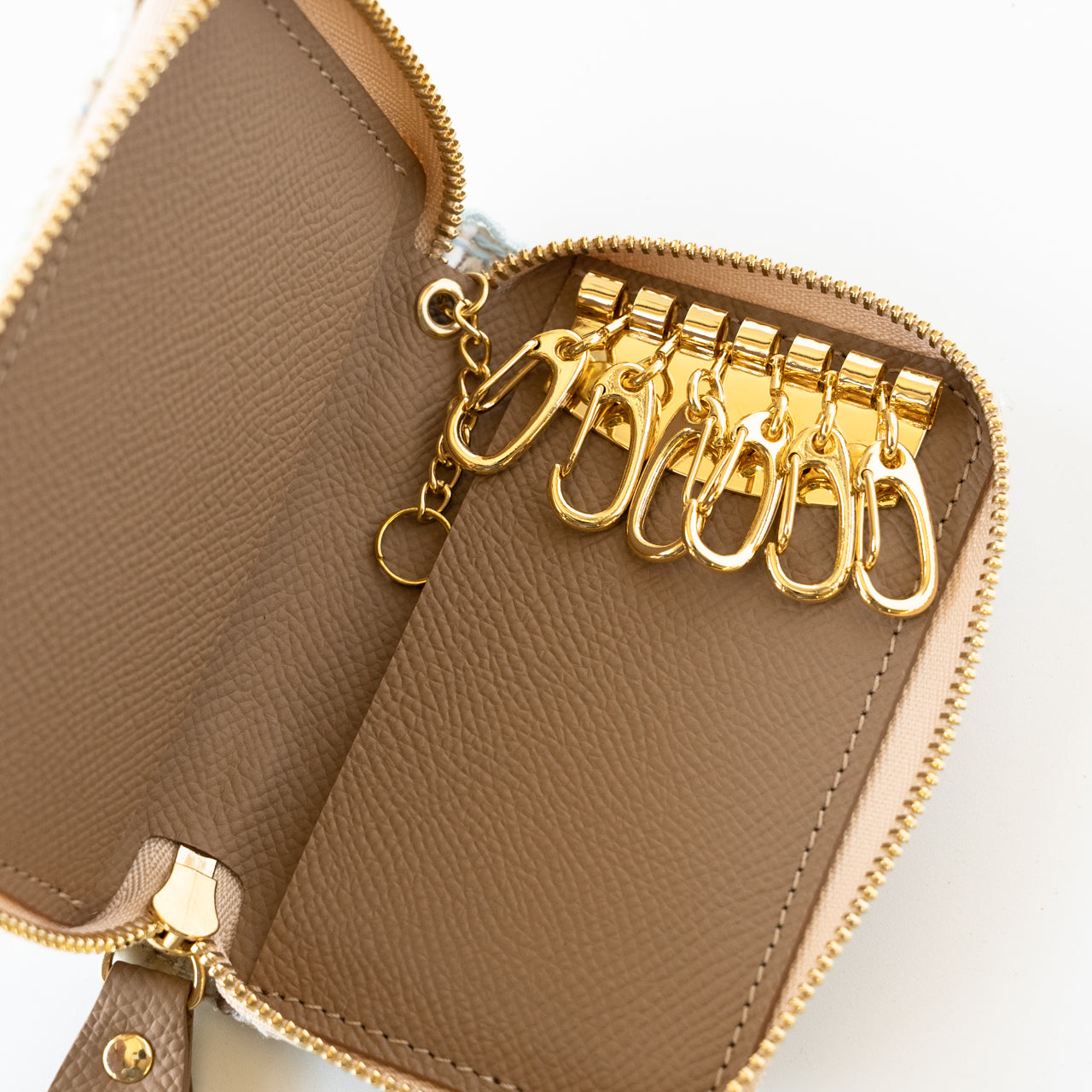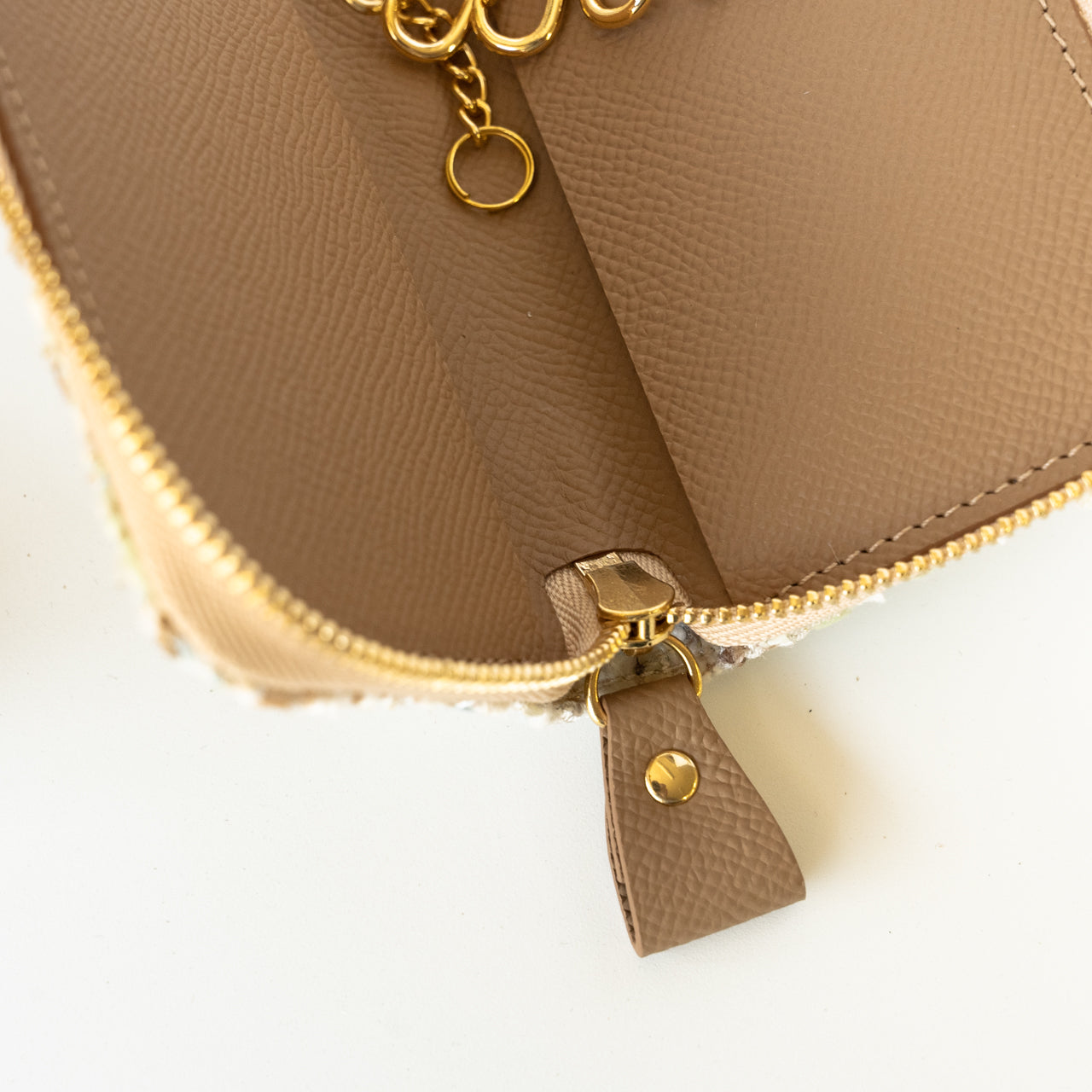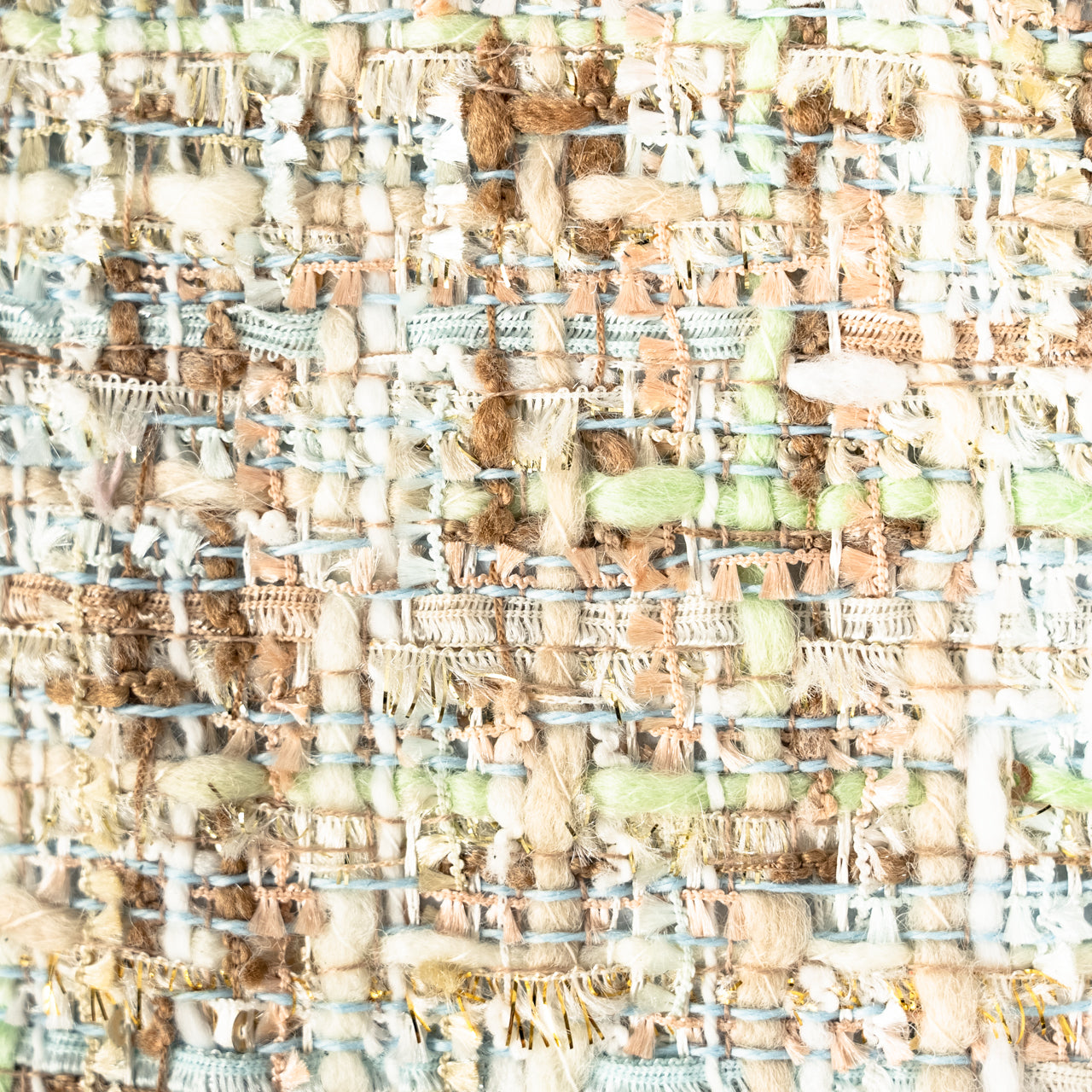 fancy tweed zipper key case
---
Delicate and beautiful fancy tweed.
This is a wonderful key case that will make you feel good every time you pick it up.
It can store smart keys and regular keys together, and can also hold cards.
The round zipper type provides a sense of security as the contents are not visible.
A cute looking key case.
We manufacture our products with great attention to detail so that you can use them for a long time.
While maintaining the texture of tweed fabric, multiple core materials are used inside the fabric to prevent it from losing its shape.
Although it is not visible at all from the outside, it is an important part that affects the luxurious feel, usability, and durability of the finished product.
The zipper pulls are easy to wear out and the interior is made of genuine leather.
The key fittings are made of real gold-plated luxury metal fittings.
A ring is included in the center of the inside to which you can attach a smart key, allowing you to store the smart key and keys together.
There are pockets on the left and right sides of the inside that are sized to hold cards.
You can store your driver's license, credit card, card key, etc. all at once.
<Material>
We use imported European material, high-quality fascia tweed.
By weaving multiple yarns of different colors, thicknesses, and textures vertically and horizontally, each fabric has a completely different look.
The zipper pull and interior are made of Cuir Minerva, a domestic cowhide.
This material has a beautiful color and fine embossed texture that gives it a luxurious feel.
This leather is resistant to scratches and stains, and is very easy to handle on a daily basis.
<Specifications>
Size: Height 10.5cm x Width 7cm x Depth 2cm
Card pocket x2
6 key metal fittings (gold)
Smart keychain length: approx. 3cm
shopping guide

About payment

The following payment methods are available.
credit card
PayPal
Google Pay / Apple Pay / Shop Pay

Regarding delivery

The shipping fee is a flat rate of 770 yen including tax.
Free shipping is available for orders totaling 55,000 yen (tax included) or more.
If in stock, we will ship within 5 business days.
If the item is out of stock or made to order, we will inform you of the delivery date separately.

About returns and exchanges

If the product is defective, we will accept returns or exchanges of the product. Please contact us within one week after receiving the product.
Choose options